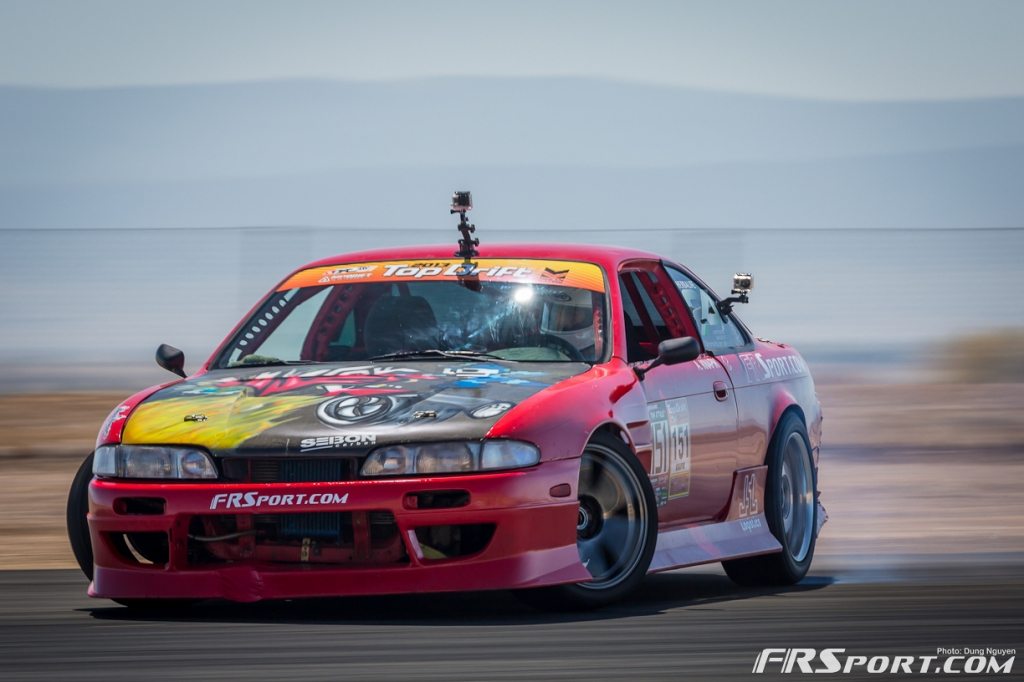 FR Sport Racer Pricing Info
FR SPORT  is proud to partner with Just Drift for the 2015 season. We are  offering a competitive pricing program for all qualified Top Drift competitors. Become a driver for FRSPORT and earn FR Bucks to spend on parts for your car when you do well ro simply rock the sticker. To be eligible you must pre-register and meet the requirements before competing in the event. Please contact FR Sport for complete details.
Registered competitors will receive the following benefits:
Competition Pricing on parts and services for your race car.
Increased media exposure for your name, team, and car.
Increased opportunities to work with our manufacturer partners.
Access to parts knowledge and technical information.
Opportunity to work with one of the most passionate company in the industry.
[divider scroll_text="REQUIREMENTS"]
Terms:

Drivers must be enrolled and pre-approved prior to the race event.
Decals must be on car for entire event.
Proof of decal placement must be shown
Decal:
FRSPORT.COM logo decals are required for participation on competing race vehicles . The correct decal size (as noted below) , color, and placement on the vehicle is also required (it just has to pop). Decals must be placed on a solid, contrasting background so they are clearly legible from a distance. Colors for the logo besides white, black, blue and silver must be pre-approved by FRSPORT marketing dept.
20″ length (min) decal on front glass, hood, or front bumper (Part number FRS 1260)
20″ length (min) decal on rear glass window, trunk, or bumper (Part number FRS 1260)
40″ length (min) decal on each rear quarter panel above wheel opening (Part number FRS 1261)
Contact FR Sport to order your decals for pickup or distribution at a Willow Springs Top Drift Event. Decals will be provided free of charge and can be picked up from our showroom after you order or brought to you at the track (We are only providing the program for 2015 Top Drift or Formula Drift ProAm participants this year). Please order and wait for confirmation so we can have it ready for you when you arrive.