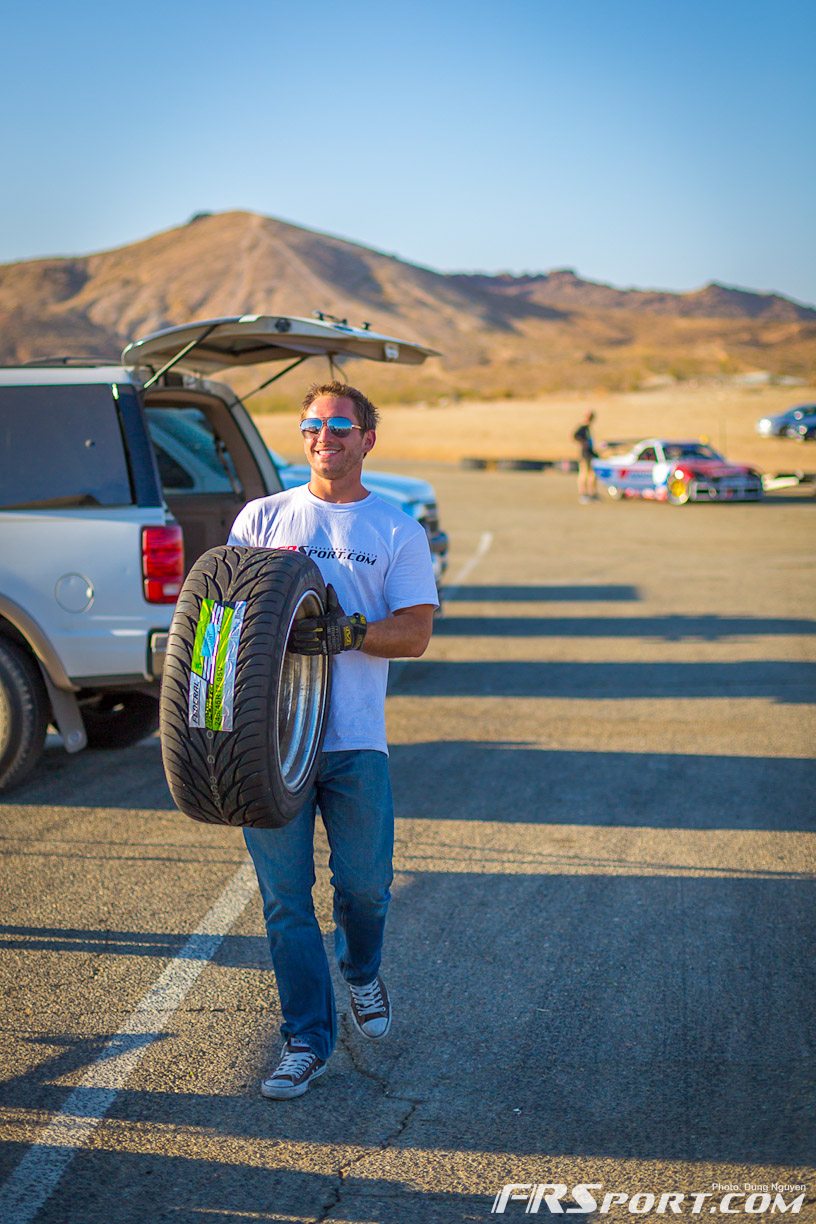 [divider scroll_text="ABOUT ME"]
My racing career began in 2006 with frequent outings at road racing and drifting events, where I focused on developing the skills and techniques to participate in various forms of racing. These skills led to the Skip Barbers Racing School, where I raced with their Formula cars, and worked my way to the advanced program at the legendary Laguna Seca Raceway. The personal philosophy of "continual improvement" extends to my approach of the build and maintenance of my race vehicle. I personally perform all modifications and often test various settings to increase my adaptability to various racing conditions.
My accumulated racing knowledge paid off when I participated in the Redline Time Attack series in 2010. With an extremely limited budget and very modest car, I was able to podium within my class at every attending event and give the "big-budget" vehicles a run for their money. I am a firm believer that hard work and motivation go a long way, and I plan to continue the momentum and attitude into the 2013 racing season.
[divider scroll_text="2013 SCHEDULE"]
Just Drift / Top Drift 2013 Schedule (Willow Springs)
| Date: | Round | Description (planned attendance in red) |
| --- | --- | --- |
| Feb 23-24 | P | Sat / Sun Horse Thief Mile Open Practice – Drift Clinic |
| Mar 23-24 | 1 | Top Drift RD1 – Balcony Saturday Practice / Sunday RD1 |
| Apr 27-28 | P | Sat / Sun Balcony Open Practice – Drift Clinic |
| May 25 | P | Drift Clinic Balcony |
| May 25-26 | 2 | Top Drift RD2 – HTM Saturday Practice / Sunday RD2 |
| Jun 15-16 | P | Saturday Balcony / Sunday HTM |
| Jul 6 | 3 | Top Drift RD3 – Streets Night Drift |
| Aug 23-24 | 4 | Top Drift RD4 – Willow Speedway Night Drift |
| Sep 21 | P | Drift Clinic Balcony |
| Oct 19-20 | P | All Star Bash 2013 |
| Nov 15-16 | P | Sat / Sun – Balcony Toydrift 1 |
| Date | Round | Description (planned attendance in red) |
| --- | --- | --- |
| Feb 16-17 | 1 | Buttonwillow Raceway (13CW) Buttonwillow Raceway Park |
| Mar 23-24 | 2 | Willow Springs International Raceway (WSIR) 2.5 mile road course |
| May 4-5 | 3 | Chuckwalla Valley Raceway 2.68 miles in length, 17 turns near Desert Center, CA. |
| Jun 15-16 | 4 | Willow Springs International Raceway (WSIR) 2.5 mile road course Big Track (night event under lights)! |
| Jul 20-21 | 5 | ButtonWillow Raceway ( 13 CW ) 3.1 mile road course |
| Sep 14-15 | 6 | Auto Club Speedway Sports Car Roval Course. 21 turns, 2.8 miles in lenght. |
| Oct 12-13 | 7 | Willow Springs International Raceway (WSIR) 2.5 mile road course Big Track |
| Nov 23-24 | 8 | Auto Club Speedway Sports Car Roval Course. 21 turns, 2.8 miles in lenght – Season Closer. |
[justified_image_grid gallerytag=151-knapik]