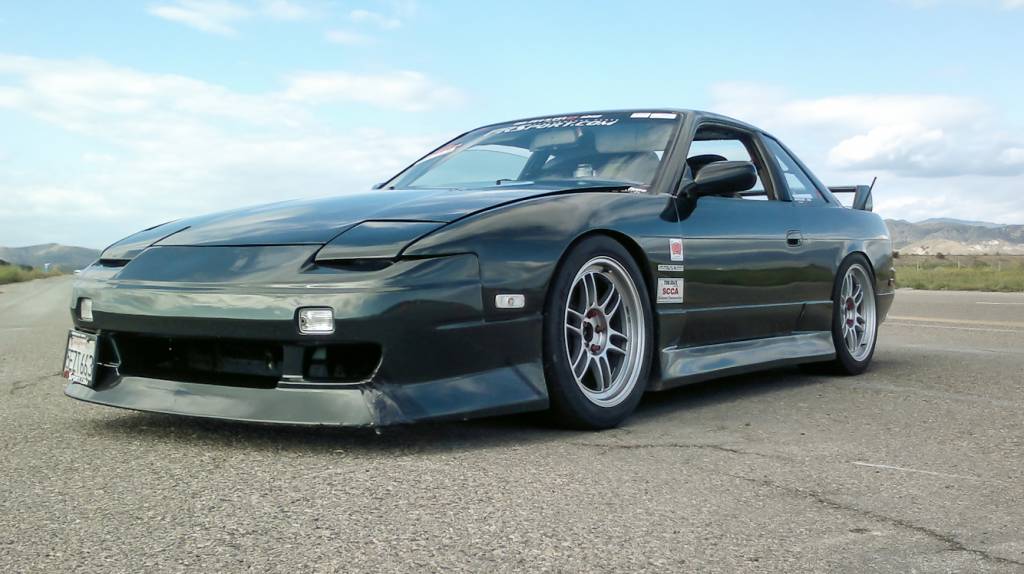 [divider scroll_text="ABOUT ME"]
2004 was the starting point of my career in the amateur/grassroots motorsports scene and it began with the precision-driving sport of Autocross. I started doing autocross because it was easy to get into, low cost and most of all, fun.  I progressed quickly from that first turn of the wheel at the first event and in the years after, I have developed, mastered and continued to hone my car control skills.  The skills I gained also helped me greatly when I decided to try my hand at drifting events which started in 2006. At one point, I was doing both autocross and drifting events each month!
Things have quieted down a bit since then but I still drift as I actually take on instructor duties for CoLab drift events held at Willow Springs. My main focus though, is with SCCA Solo2 Autocross since I have competed in the discipline full-time for the past 4 years straight with a lot of ups and downs during that time. Though 2012 was a little bit of a letdown, I am hoping this year will have better fortunes for me as I continue to fight the good fight to earn and bring home a championship jacket/trophy in 2013!
[quote align="center" color="#999999″]There is no better feeling than driving at the limit, at the edge of control that makes you feel alive….[/quote]
[divider scroll_text="2015 SCHEDULE"]
SCCA 2015 Solo National Tour  Schedule of Events
| Date: | Round | Venue or Location |
| --- | --- | --- |
| Mar 7-8 | 1 | Arkansas Aeroplex |
| Mar 28-29 | 2 | El Toro Airfield |
| Apr 25-26 | 3 | Crows Landing Air Facility |
| May 9-10 | 4 | Met Life Stadium |
| May 22-23 | 5 | Lincoln Airpark West |
| May 30-31 | 6 | Wilmington Airport |
| Jun 6-7 | 7 | Mineral Wells Airport |
| Jun 27-28 | 8 | Toledo Express Airport |
| Jul 18-19 | 9 | Hampton Mills |
| Aug 1-2 | 10 | Wilmington Airport |
SCCA 2015 ProSolo National Series Schedule of Events
| Date: | Round | Venue or Location |
| --- | --- | --- |
| Mar 6 | 1 | Arkansas Aeroplex |
| Mar 27 | 2 | El Toro Airfield |
| Apr 24 | 3 | Crows Landing Air Facility |
| May 8 | 4 | Met Life Stadium |
| May 21 | 5 | Lincoln Airpark West |
| May 29 | 6 | Wilmington Airport |
| Jun 5 | 7 | Mineral Wells Airport |
| Jun 26 | 8 | Toledo Express Airport |
| Jul 17 | 9 | Hampton Mills |
| Jul 31 | 10 | Wilmington Airport |