Here at FRSport.com we like to celebrate our holidays. From George Washington's Birthday to Christmas, we like to go all out. So it isn't a surprise that when Halloween rolls around we get our carving on.
This year was no different. Everybody started planning what design they wanted to carve out and how they were going to do it. Keep in mind that there were some nifty prizes for the winner, so the competition was tough. Many wanted to do something intricate, but there was also a time constraint. Some wanted to keep it safe and classic, but would that garner the ultimate prize? All of these dilemmas had to either be resolved or simply ignored and work just needed to begin.
The first thing most of us did was clean the pumpkin and then wash it out. After this was done our carving skills had to be put to the test. A very long and grueling week of planning and cutting later, this is what we have to show for it…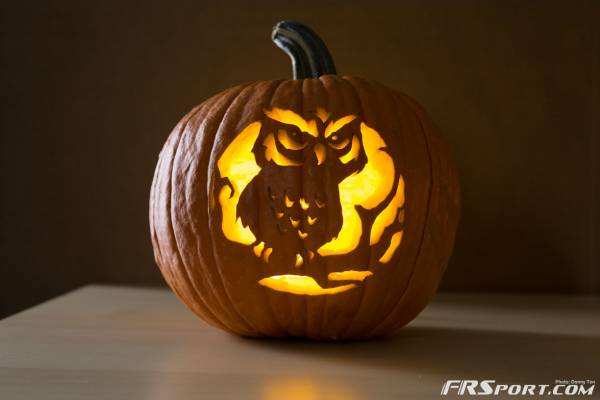 This is the result of the collaboration between me (Jesus) and my manager Dung. Classy yet spooky, but very tricky to cut out.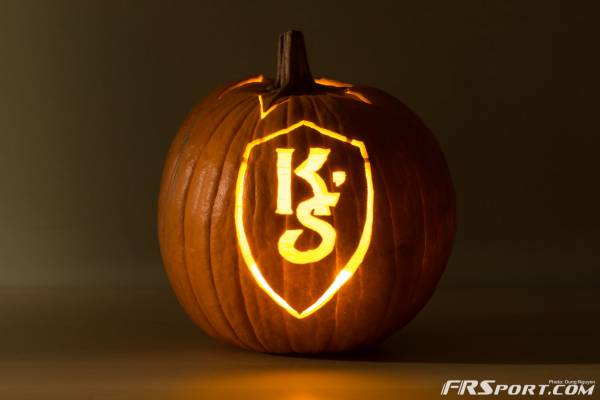 Adam (Sales) and Lien (I.T) paid their respects to the classic K's badge by carving this beauty out.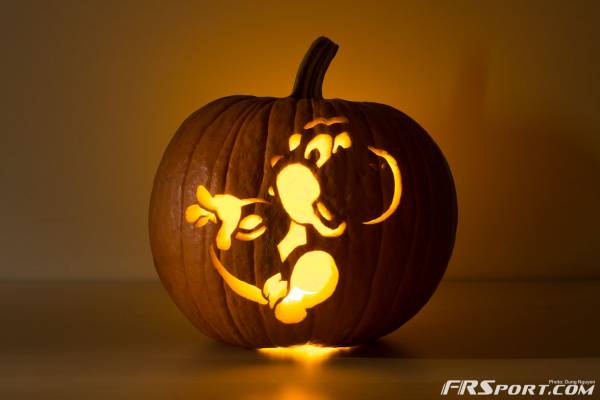 Andrew (Marketing) and Mike L (Sales) went retro-90's and carved out the beloved (or severely hated) Yoshi from the Super Mario Bros. games.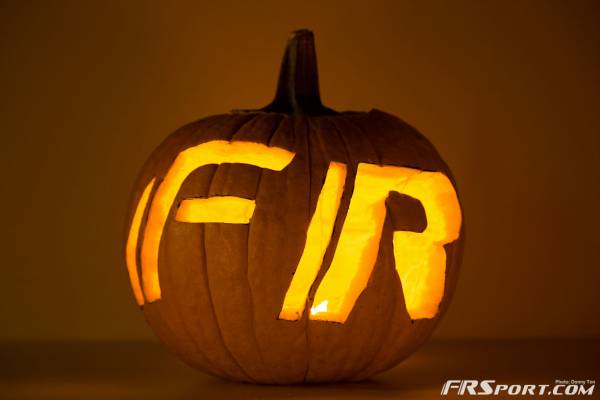 Chris (Sales) and Mike T (Logistics) could not go wrong with something I like to call "The Shout-Out". Representing FRSport even in their pumpkin art.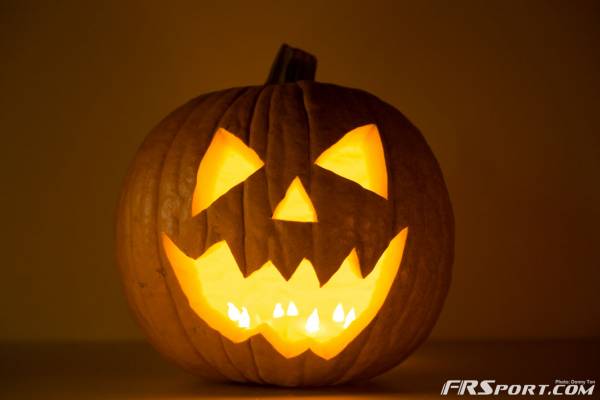 Daniel (Production) and Andrew H (Logistics) contributed to the contest with a classic Jack-O-Lantern. You have to have the pumpkin king.
The next three are our champions of  pumpkin carving. They demonstrated outstanding creativity and carving skills and as such are crowned the winners.
In third place we had Alan (Sales) and Corey (Sales). Their epic rendition of the Scion FR-S and a "Rocket Bunny" was enough to wow the judges. Their motto throughout the process, usually shared on UK's automotive show on Top Gear,  was "Ambitious, But Rubbish". We, however, only saw the ambitious part and as such won 3rd place.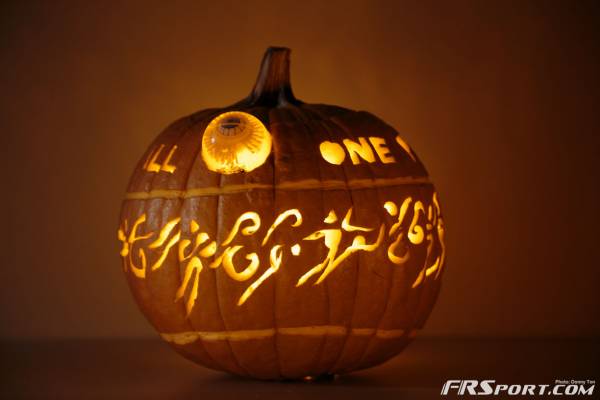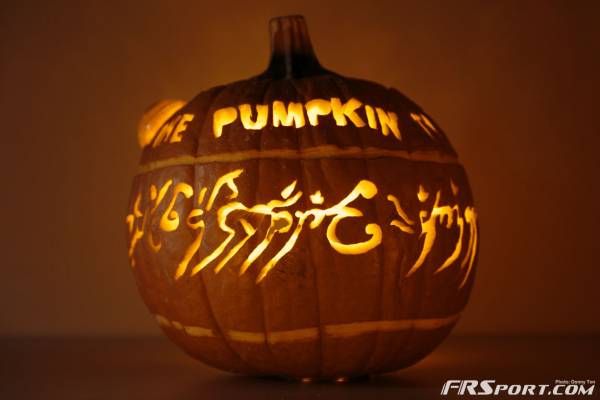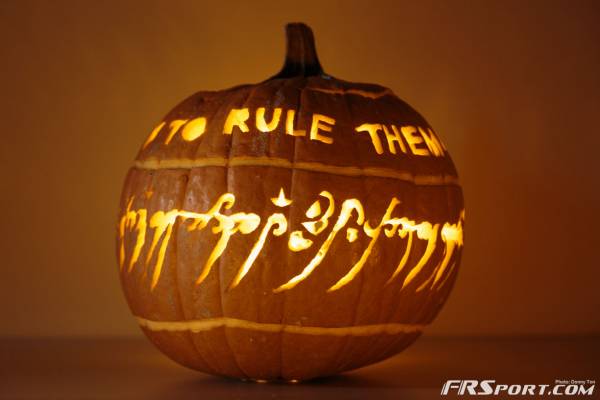 2nd place went to Cat (Manager) and Christine (Customer Support) for their meticulously carved "Lord of the Rings" pumpkin. Check out the detail on that bad boy.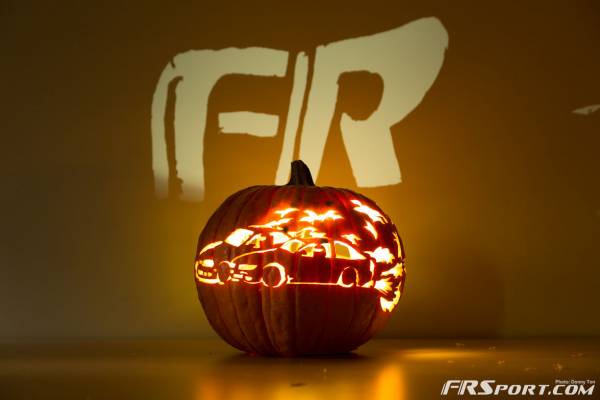 Last but definitely not least is our WINNER! Robert (Logistics) and Donny (Manager) crushed it by carving out this, this pumpkin of awesomeness. They carved out a Nissan Sileighty and a Zenki S14, tandem drifting on the side of the pumpkin, while the Sileighty backfires a fire ball in clouds of smoke. All this madness and they still manage to project a creepy, Halloween-esque version of our logo. This ladies and gentlemen, is what we call a masterpiece.
The 2012 FRSport pumpkin carving contest was a great success and we were extremely excited to bring it to you. We hope this inspires you to also bring your automotive and holiday themes together.
HAPPY HALLOWEEN EVERYONE!
-Jesus