HPS Performance Silicone Hoses has just released a trio of affordable and functional reinforced silicone intake hoses for the Scion FR-S and the Subaru BRZ. You can chose from an intake hose that deletes the stock sound tube, one that retains it, or one that comes paired with a matching HPS silicone stock sound tube!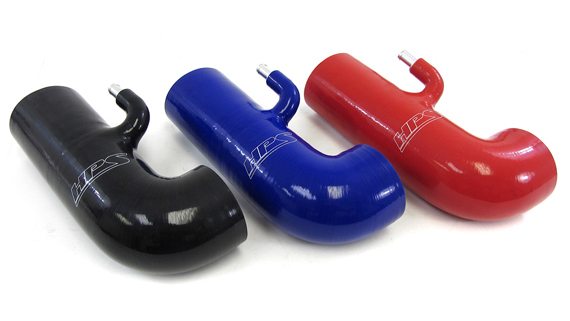 This is the unit that removes the stock sound tube . For obvious reasons it would net the most benefits to the performance of your car. The sound tube was placed in all ZN6 vehicles to enhance the driving characteristics of the BRZ and the FR-S in the cabin, but ultimately takes air volume away from the engine.  If you would rather mute your engine growl in the cabin and increase air volume this is the one to get.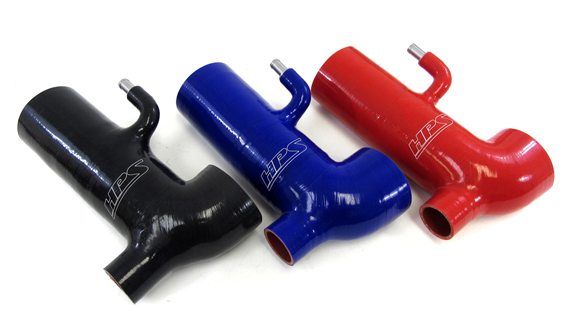 If you prefer not to remove items from your 26 thousand dollar baby or rather like the stock feel, this unit incorporates the stock sound tube perfectly. You would still benefit form the 3 inch opening that is half an inch bigger than stock and a smoother air pathway anyhow.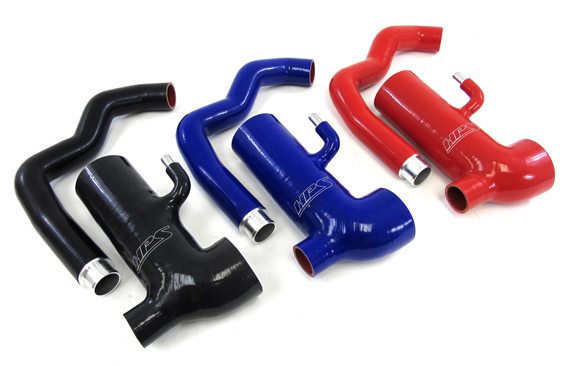 If one of the two options above are not enough to satisfy your tuning needs you can also opt for their Complete Intake and Sound Tube replacement kit. This kit not only gives you the intake hose that will retain the stock sound tube but it also gives you a complete reinforced silicone sound tube to match it. The benefits of having both items in silicone is that the pathway for air is extremely smooth and should get you power quicker than with the groove-filled oem piping while also maintaining intake air temperatures down as well.
By replacing the intake piping in your Scion FR-S or Subaru BRZ with these silicone pipes, HPS also assures owners that engine light triggers are non existent and that the larger silicone piping will provide you with more efficient air suction. If you would like to improve the intake characteristics of your ZN6 vehicle (scion FR-S/Subaru BRZ) these Reinforced Silicone Intake Hoses are now available here for purchase.
(Image Credit: HPS Silicone Hoses)