Sometimes it gets tiring working on Kandi 2.0; that's probably why I still haven't finished it after 3 years. I picked up this 1:24 scale Nissan S13 Silvia during my trip to Japan. It would have been awesome to find an S13 convertible, but this one will do.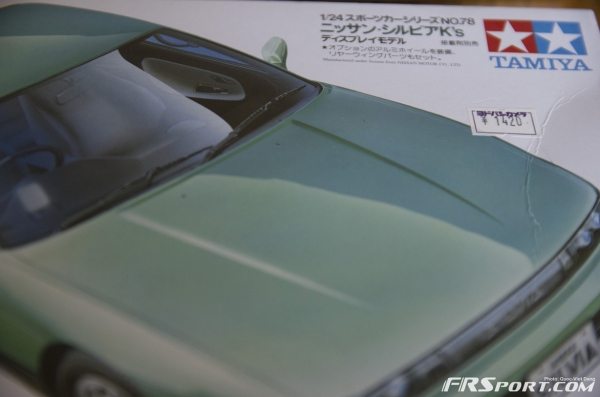 It's been many years since I've touched scale car models, but I thought this might be a great opportunity to get in some bonding time with my little brother Nam and teach him a little bit about car suspension, etc.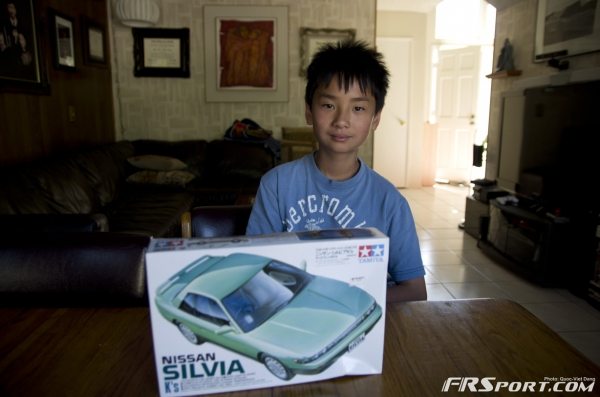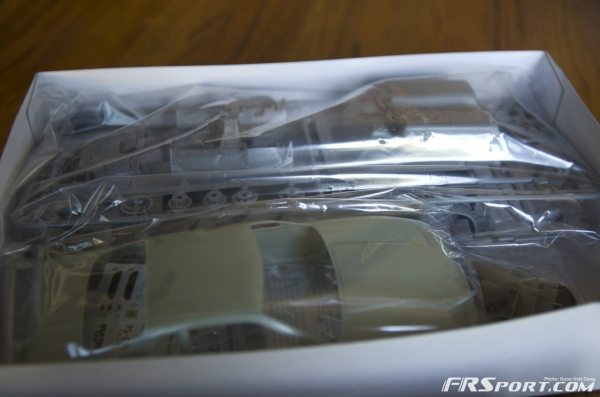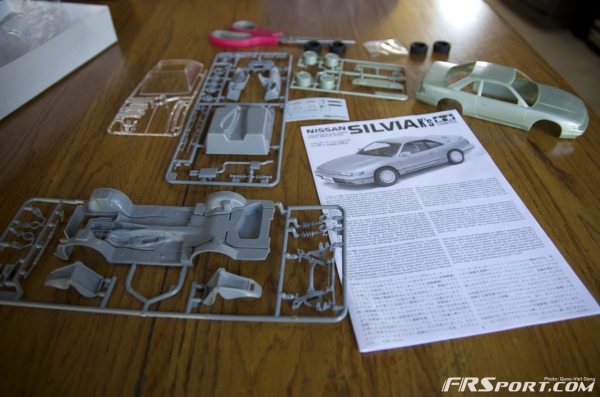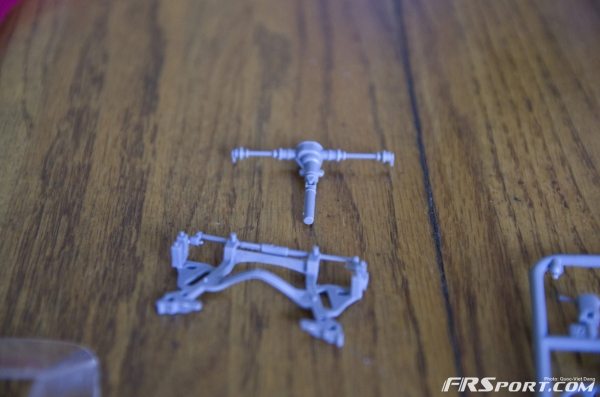 The details of the various parts were actually quite amazing. Of course, this wasn't a 100% true replica, but what can you expect for 1420 yen?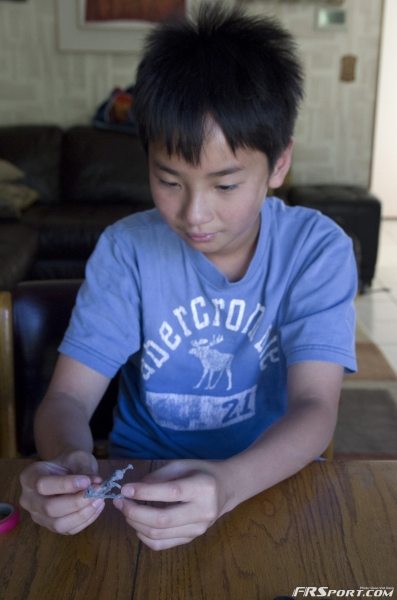 Nam began test-fitting some parts while I was informing him about what each part he looked at does on the car. Our original plan was just to "snap" everything together & forget about painting it. However, we quickly realized this wasn't a "snap together" type of kit – it really has been a long time since I've built scale models! After laying out some pieces, we had to call it quits since we would need to buy some plastic cement.
The good news is that we actually have time to get some parts painted now. It won't be too detailed, but it should look a little bit better than off the Tamiya factory floor. Now to decide whether we want to actually hand brush any parts or just spray paint entire sections – I'm leaning toward spray painting entire sections.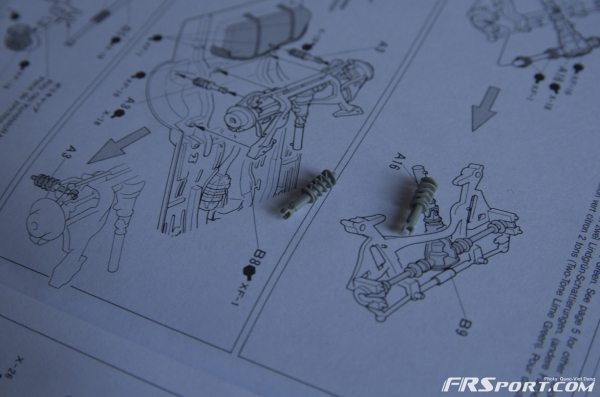 As a bonus, the rear shocks/struts that come with our kit used z32 rear forks, which only means one thing: super lightweight aluminum knuckles! Looks like "Bite-sized Kandi" won't be legal for 1:24 scale G Stock at autocross.