After round 6 I had to change the engine from the loaner SR that we used at Fontana Speedway, and put in the Semi built SR that we had planned for the rest of the season. We threw the engine in with a bottom mount turbo set up because the top mount set up wasn't able to come in time.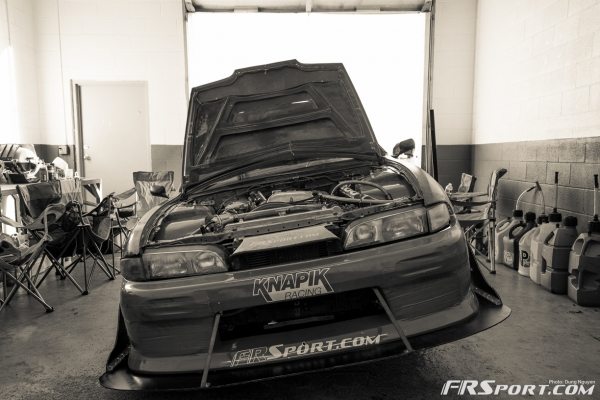 We where somewhat hopeful for a decent event with no major issues, but of course, that wouldn't make it exciting now….would it. Saturday we check up on a few things and headed out to the track. Four first session out was ok and we changed some minor suspension settings.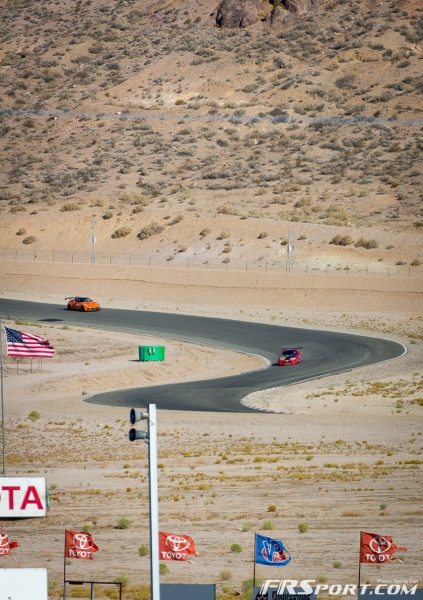 Back out I went and after 2 laps I lost all oil pressure. After a plume of white smoke…I feared the worst.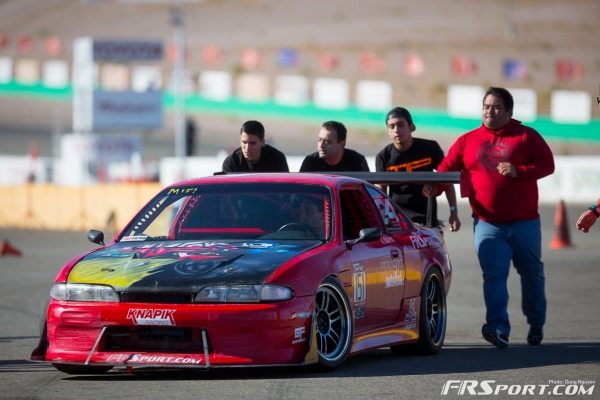 I pulled it in and there was oil everywhere. Turned out the sandwich plate for the oil relocation kit blew off. We were lucky that some of the FR Sport guys where coming up for Sunday's competition, and were able to bring us another plate, along with more oil. New oil in and sandwich on, we headed out and the transmission started getting harder and harder to shift into 5th gear. By the time it was competition time, 5 gear was not able to engage.
Any one that has done Big Willow before knows that 5th gear is quite important on this track.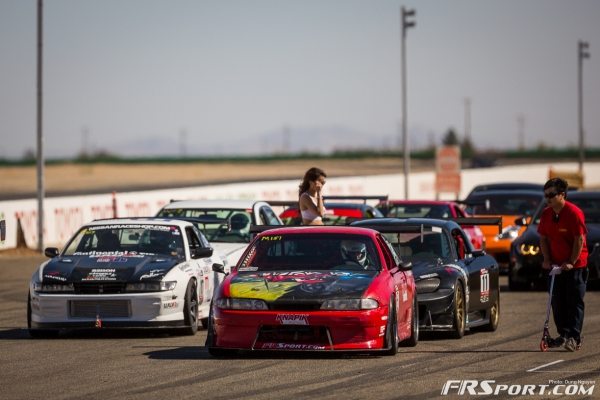 None the less I was able to put down a time good enough for for second place at 1:27.7 with out the 5th gear.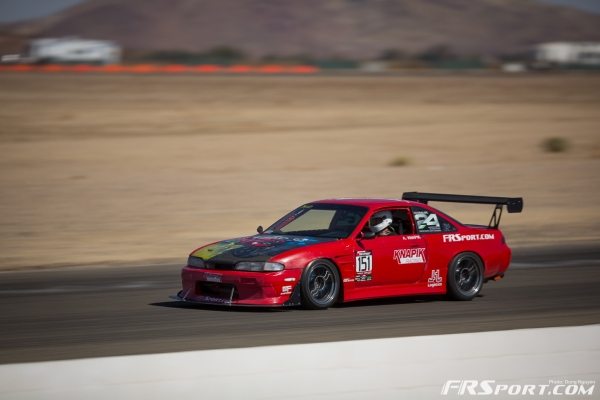 Check out the full gallery of the events by clicking the button below.
---
View Full Gallery
[nggallery id=39]