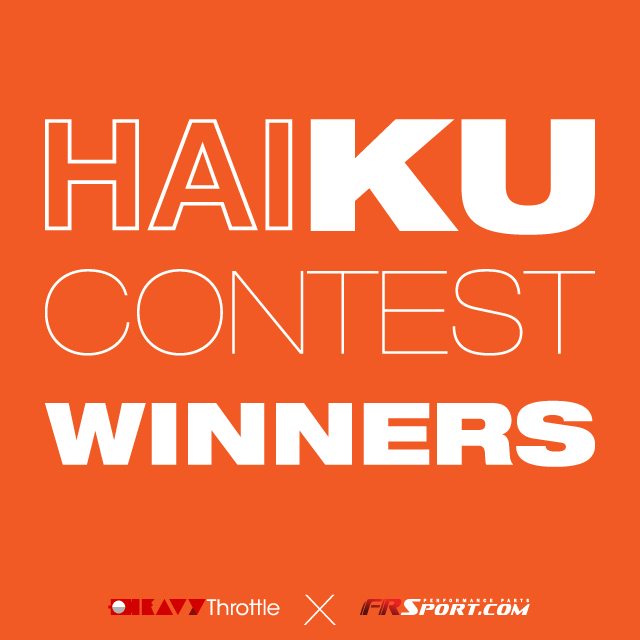 93 Individuals took the time to write a Haiku and participate in this year's FR Sport Haiku contest. The team spent a whole week debating on which individuals wrote the best Haiku and took the time to review each entry, just like you guys took the time to submit a Japanese poem.
We had a good selection of funny, deep, and in the moment Haiku's coming from some of our best customers to people who just heard of us because of our contest. It was truly inspiring to see some of your work in progress builds and rolling beauties! Without further ado however, are the honorable mentions of the contest and the top winner of the contest as well. Again the top winner of the contest will receive a $200 credit to the FR Sport site and the 5 notable mentions will receive a sweet FR Sport Duffle Bag filled with random goodies (which we like fill to the brim haha).
Our First Place Haiku award goes to Priscillest and her/his deep Haiku! We hope the $200.00 also helps with that recent ticket (which was also followed by a good Haiku haha).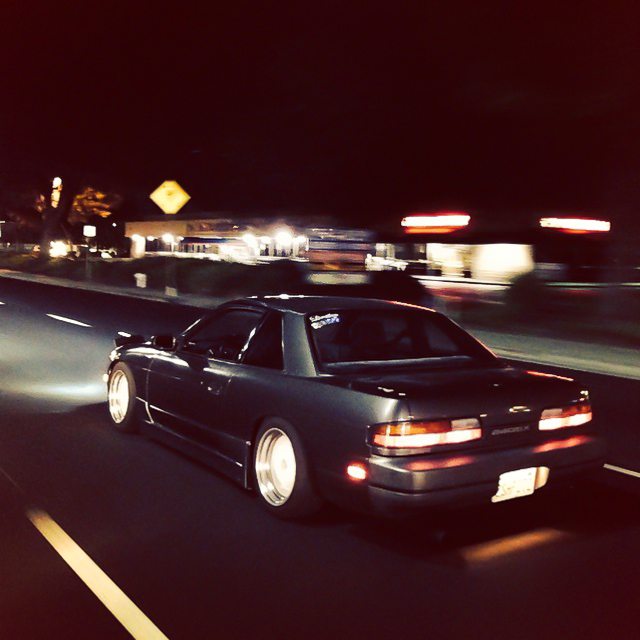 In the Midst of day,
And into the starry night,
Drive your cares Away. – Priscillest
The following Haiku's officially score a consolation prize as well and notable mention on this page which is now published on the internets' (which means all of you guys are a published poets haha).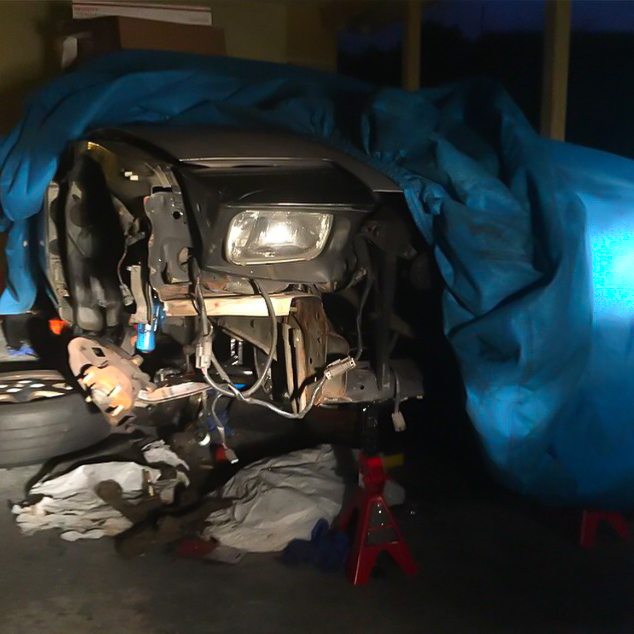 Man Down – Autumn Leaves,
Soulless bay in S-Chassis,
Still my woman crush. – Onestrapphotos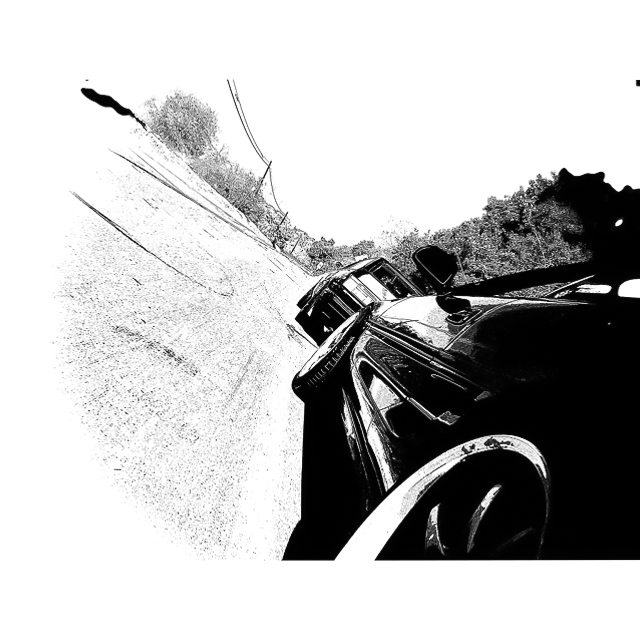 Tires will make smoke,
Loud exhausts will be blaring,
People are staring. – E_senpai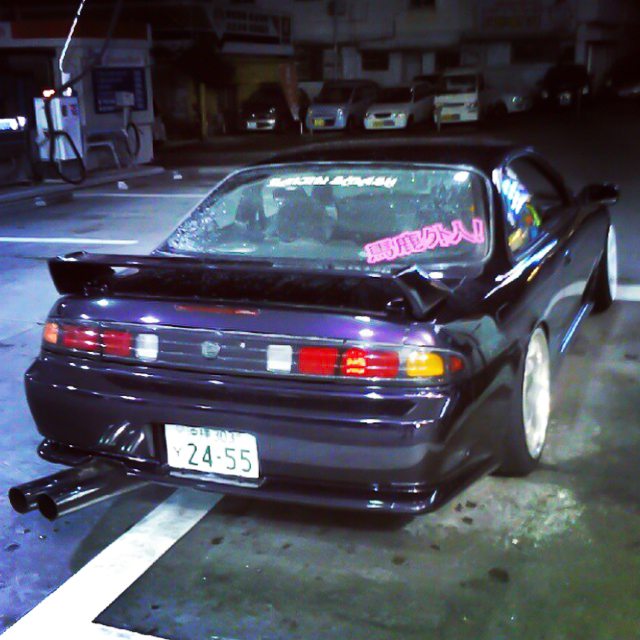 Stars light empty streets,
Belly full the streets await,
Screams of raging beasts. – Baka_dori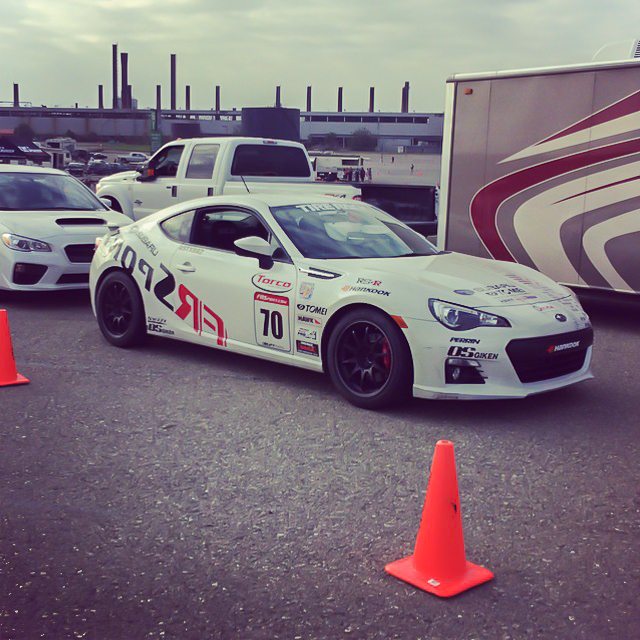 Letters are backwards,
Supposed to be JDM?
I hope it goes fast. – Ninjasix50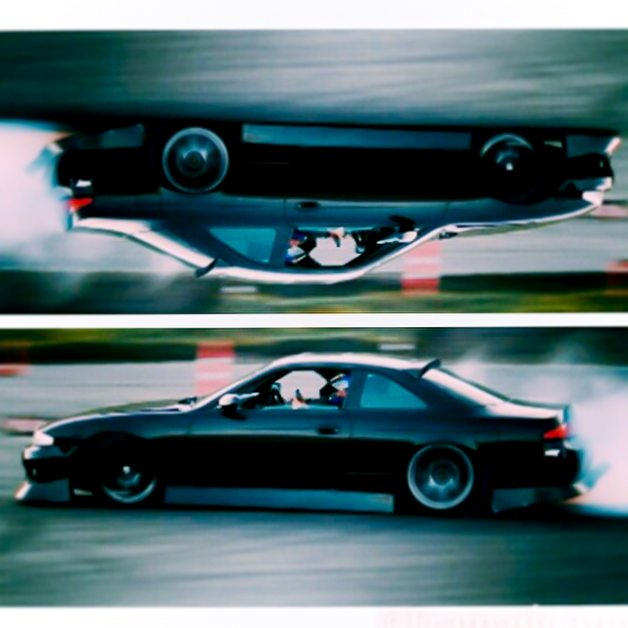 Oh, you like to drift?
Like fast and the furious?
No you little nerd. – Ohaijo
And that concludes our list of winners. Thank you to all that participated in this contest and took the time to write a Haiku. Keep up to date with our Social Media pages as we will have more contests like this in the near future. If you guys want to check out all the entries, click here and refresh as only 30 images will cue from our IG feed. Thanks and again congrats' to the finalists from everybody here at Heavythrottle and at FR Sport.