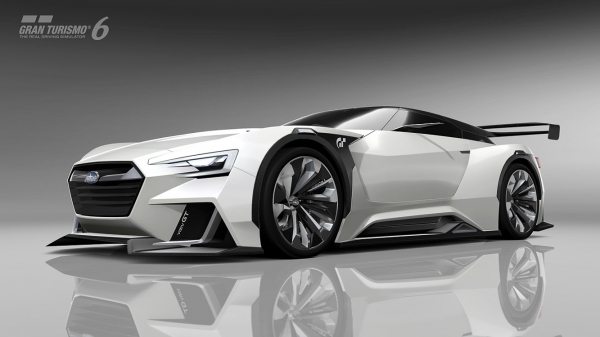 Witnessing Hyper Car companies like Ferrari or Lamborghini release vehicle after vehicle in Gran Turismo's collaboration with various car designers is pretty cool. When a company releases a car that could potentially be owned someday by us, non-millionaires, is even better. This just is exactly what happened today when Subaru Revealed their Vision Gran Turismo Project seen above.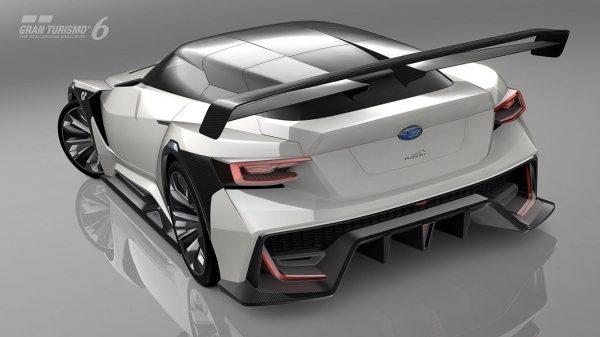 The Subaru "SUBARU VIZIV GT Vision Gran Turismo" is the latest release from the digital and real world efforts of Polyphony and Subaru. The vehicle is said to don Subaru's most aggressive design cues to date.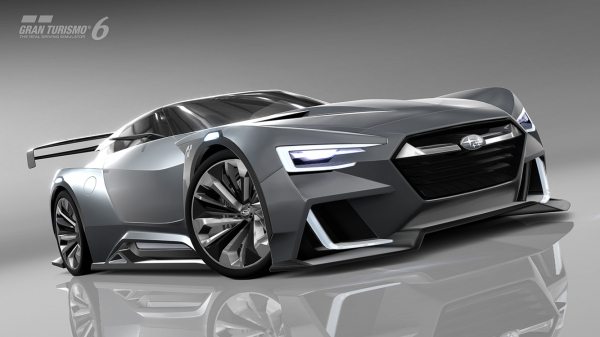 The design, which embodies some of the current WRX and STI's design elements, was actually created based on a piece of hard, aged piece of fish or "Katsuobushi"[youtube height="HEIGHT" width="WIDTH"]https://www.youtube.com/watch?v=vijIxfRiwEc[/youtube]
The designer essentially goes on to say that the vehicle came to fruition by the reductive process of a metal object or basically chipping away at a hard object. The video above goes on to explain this interesting genesis (click the CC for subtitles).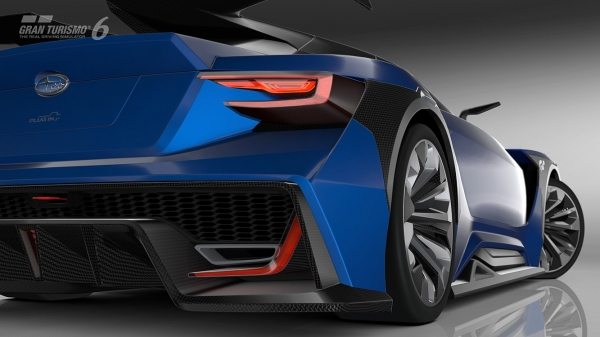 Ultimately we believe the car is an amazing piece of work and that it pays tribute to some of the sweet hatchbacks Subaru has produced in previous years.
The vehicle will be available soon as the new 1.14 update hits. As always one will be able to buy it from the Dealership or simply race a lap in the seasonal races in order to obtain a version of the car.
(image and video source: Gran Turismo News)