Date: December 8th, 2014
Event: The 2014 SCCA December Regional Final
Location: Fontana, California
The FR Sport Team attended a regional SCCA competition last weekend at the skid-pad adjacent to the monumental Fontana Speedway and continued to show good, consistent results. See below for driver outcomes.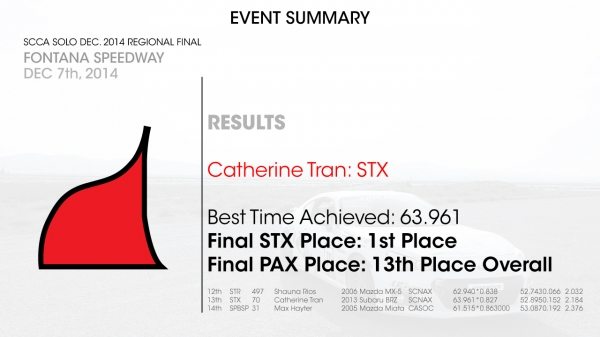 Catherine Tran has always lingered among the top STX drivers and in most cases dominated the STX-L class as well (This is the ladies version of STX class in National events). At this event however, she was able to surpass even the men of STX and score a 1st place trophy at the Fonatana Auto Club event! We can't wait to see what else she brings to the table in the 2015 year!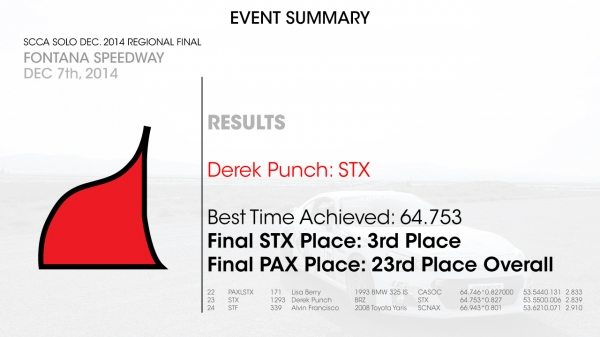 [youtube height="HEIGHT" width="WIDTH"]https://www.youtube.com/watch?v=C_NtjNF98dw&list=UUKQYgJvCeNnB39z_cpYpw8g[/youtube]
Derek Punch had always been driving against our team and consistently had put up great numbers. At this event (and a few unofficial ones before), he had actually rocked the FR Sport Sticker and now we're glad to say he's a member of the FR Sport squad. Derek ended up taking home the 3rd place finish at this event in his very own Subaru BRZ as well. Major kudos to him and we wish him the best of luck with us in the 2015 year.
Below are some of the suspension settings the FR Sport team implemented on the BRZ that only Catherine drove during this regional event at Fontana.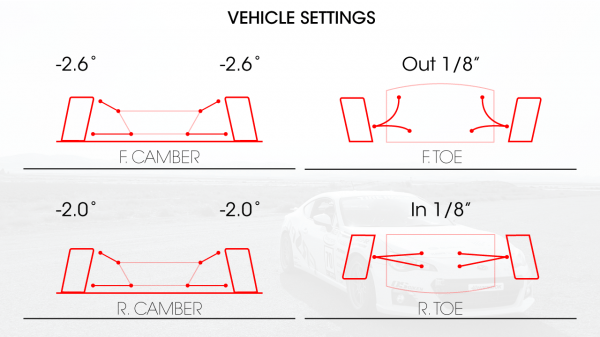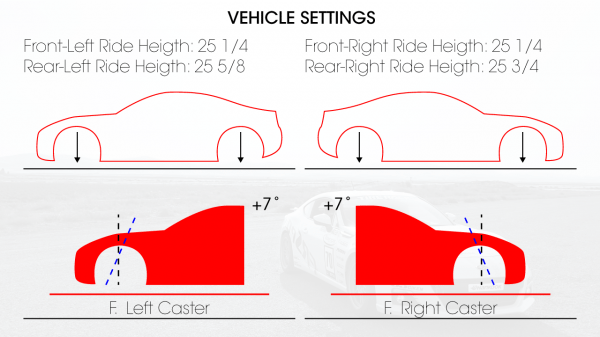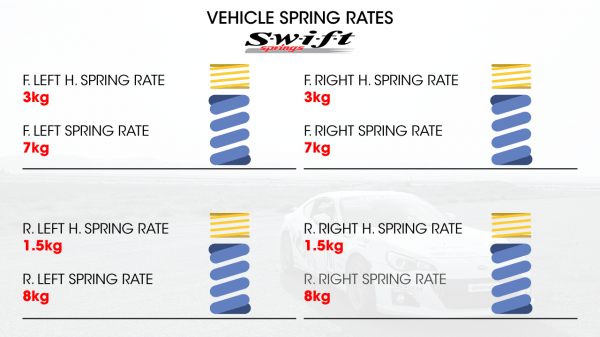 The following tables also demonstrate all the key performance suspension parts used on the vehicle during the event and can be sourced from FR Sport directly. Click on the image of the part  in order to be directed to the FR Sport website for more product details and information.
---
View Full Gallery
[nggallery id=112]