HOLY MOLE! It's the first race of the year. It's that time where all the new faces and some old come out and you'll finally greet your new competitors for the new season and see where we stand on the first race. We get to greet our friends and see some faces we haven't seen out in a while making their comebacks.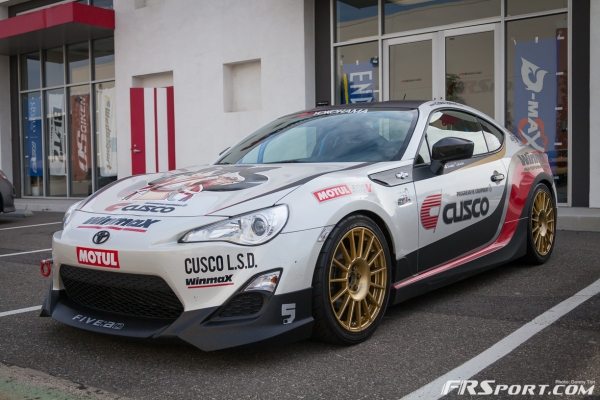 Starting off with the Saturday practice, I spent most of the day dialing in the suspension to grip. It was a learning experience for me since I'm not too familiar with setting up suspension on the car. I was asked by Cusco to drive their car for 1-2 runs. It felt very different compared to our own FR Sport BRZ. The set up between the 2 cars was very different. It's always interesting to sit in different cars and feel how they handle versus what I've been training with all of 2014.
Technically, the FRSport BRZ went through so many changes last season that it was a completely new car every race. It really kept me on my toes! I was able to get the R-SR Coilovers close to my driving style and hoped my co-driver could either pull miracles or adapt well. On Sunday, the event staff opened up the event with a trophy presentation with the Rising Star awards for male and female competitors of 2014. I was selected for the Rising Female Star 2014 Award. It was an incredible honor. I'm seriously terrible being in front of people, so I quickly jumped out of the spotlight and back to my friends.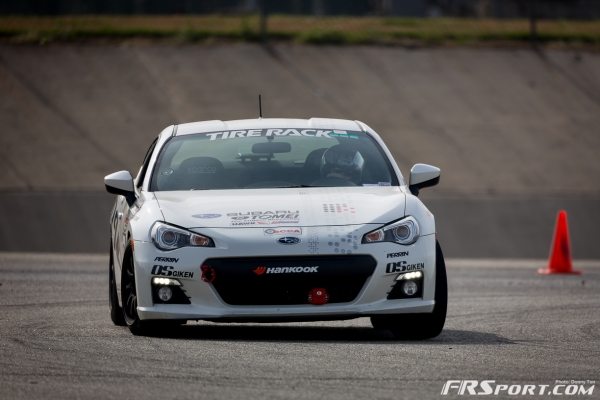 STX drove first that day so we moved the car into grid. My new co-driver for 2015 is Alex Valencia. He's been around in the autocross scene for a while and it's been very fun working with him so far. After his 4 runs, he was standing in 1st place in the class which meant I maybe did something right on dialing in the suspension the day before. Thank goodness!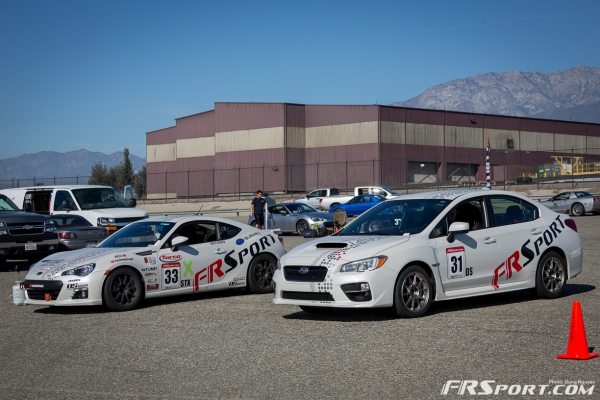 It was then my turn to drive. I drove to feel the course and didn't feel like I saw the course right. In the end, I got 5th place. It's a reminder that I needed to practice big time! I'm super happy my co-driver got first and our other sponsored driver Derek Punch took 2nd place in the class. Max, our driver in the WRX, also got 1st place in D Street Class. It was an amazing first event. I have a lot to learn still and much to improve if I really want to drive better, and I do want to get a lot faster.