If you are in the sim world of racing, then I am sure you have heard of Bryan Heitkotter. Not sure who Bryan is? Well, let me introduce you. Originally from Fresno, California, Bryan has taken a unique path into his racing career, which may be the newer norm for racing enthusiast. What started out as simply enjoying a video game, has lead to a meandering course of events in Bryan's career and most recently, his campaign with Forsberg Racing. Let's jump in the hot seat with Bryan Heitkotter.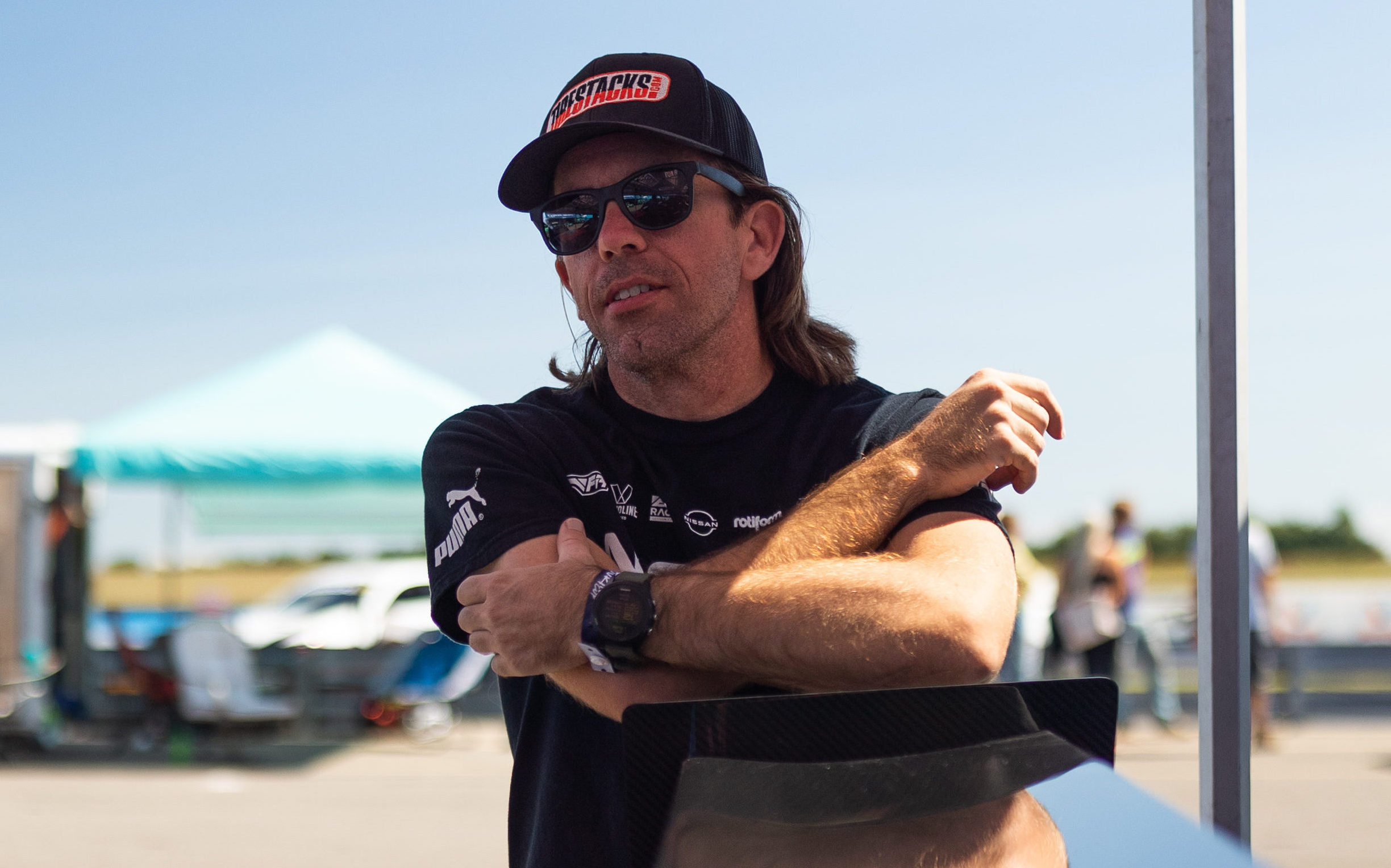 1. What originally interested you in cars and racing?
Ever since I was a toddler, cars have been my primary interest. My parents tell me that I would only play with a toy if it had wheels! Honestly, I don't know where this fascination came from, it's just always been there. However, I do know that my Dad had owned a '59 Sprite before I was born, then both my parents each had a 60s Mustang until I was a few years old, which they ended up selling. From then on it was ordinary cars in the household, until I started driving. I wasn't exposed too much in the way of racing or sports cars outside of watching it on network TV growing up, however I can remember paying extra close attention as a young kid whenever the broadcast would switch to the on-board cameras and I could see the driver's inputs! IndyCars were the most incredible thing to watch, so Al Unser Jr became my racing hero.
2. How did you start your racing career?
Racing started as hobby, but I knew that's what I wanted to do for a living, if I could get the right opportunity. My childhood years were before the internet so, I didn't know what it took to get into racing as a career, or even that money was a big part of it. I wasn't involved in it in any way really. When I turned 18, I started down the "racing as a hobby" road by learning how to weld the wheel in an autocross with my '87 Toyota MR2, which served as a way to scratch that itch. In college I started to branch out by attending a track day or two per year. Can you believe gas was $1 per gallon and tires were actually cheap? After a few years of the steepest part of the learning curve, other drivers in my local autocross region encouraged me to try competing in national events. So, I started competing in national autocross events in a 1993 MR2 specifically prepared for the E-Stock class.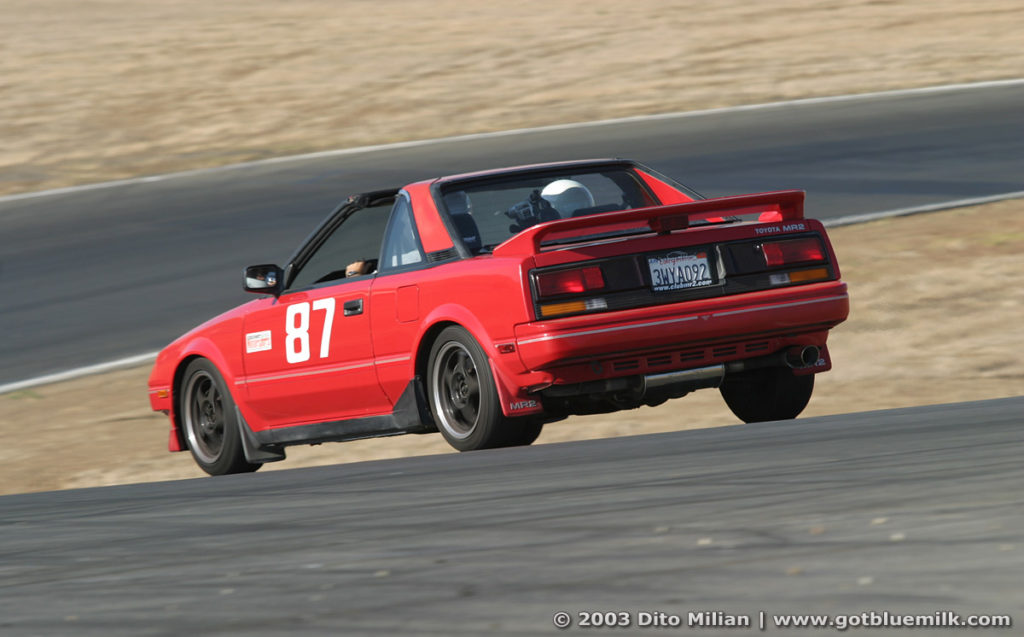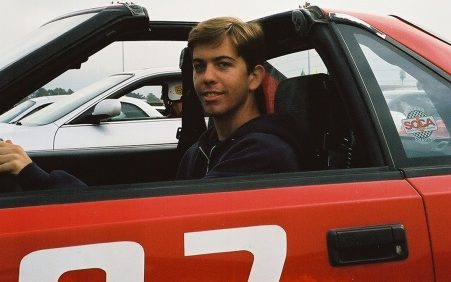 In 2006, I won during my first attempt at Nationals, which began a long string of competitive years in the autocross scene. But still, I wanted to road race and dreamt of a racing career through my 20s, however it seemed unlikely due to such a late start. Opportunity nonetheless (and surprisingly) came knocking when Nissan and PlayStation partnered to form GT Academy, a virtual-to-reality concept to give untapped and underfunded talent a chance to prove themselves. They ran with the idea all the way, not just giving the winner a test day and calling it good, but dangling the carrot of an actual racing career with a major manufacturer. Proof of the concept's validity came in 2008 and the following years when the first winner, Lucas Ordonez, rose rapidly to success in the real life racing world. In 2011, the contest expanded into the US market and as soon as that was announced, I knew this was my shot. I had always played racing video games growing up as my way of living out my racing dreams. As I grew older, racing games became more realistic and sophisticated, so I gravitated towards the simulation aspect of it. I had a lot of time in the more realistic racing games, including Gran Turismo, so I knew GT Academy was my best shot to get behind the wheel of a real race car. Even if I didn't win, I was going to give it everything I had and at least get my foot in the door in that world somehow. Long story short, I prepared the best I could and won the Gran Turismo tournament that decided the top 16 hopefuls, who would go on to the real life portion of the competition that took place over a week's time at Silverstone. I ended up winning the competition, which turned out to be life changing. I was quickly and suddenly thrusted into the world of professional road racing, first in England and then back in the United States.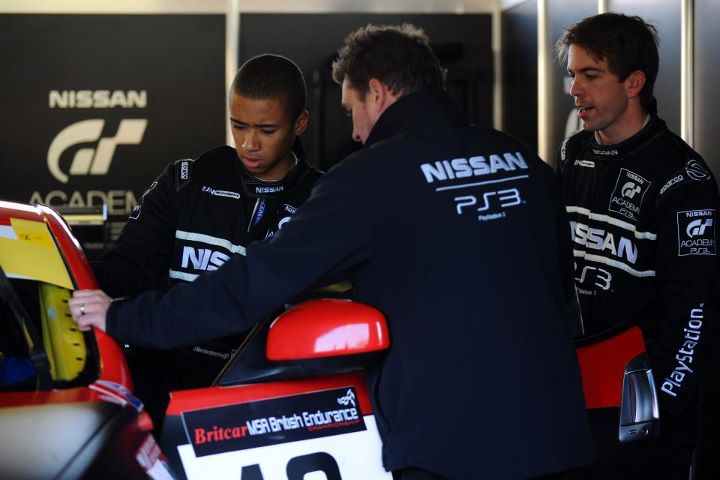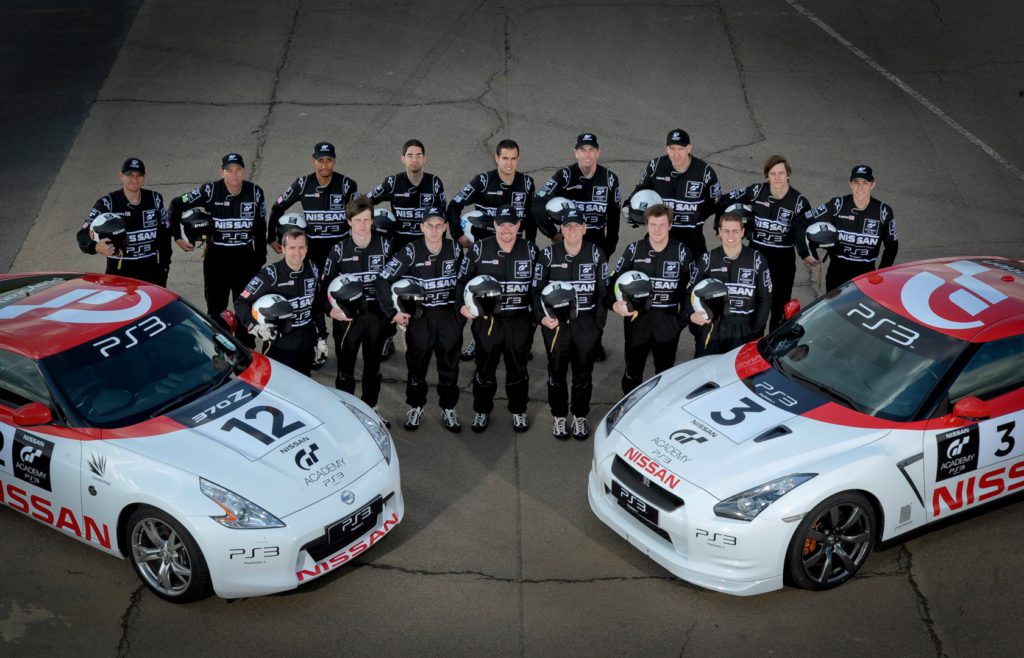 3. Regarding sim racing, what platform did you start with and what do you use now as your rig/set up?
I think if you really go all the way back, I started with a ColecoVision and some plastic wheel that sat on the floor and vaguely altered the trajectory of a very pixelated car. It progressed to using a keyboard and then a joystick to steer an IndyCar on PC, with what was considered probably the first real racing simulator, Dave Kaemmer's Indianapolis 500: The Simulation. Sim racing really started to progress in the mid to late 90s when force feedback steering wheels entered the fray. Then, the original Gran Turismo made realistic driving appealing and accessible to a lot of people (even though it was on a controller at the time). My "rig" back then on PC was an old desk jerry-rigged to have a spot for a clamp-on wheel, and when force feedback steering wheels came to Gran Turismo, I used a TV tray in front of the couch. Not very sophisticated by today's standards! But, that's usually how it was in those early days. Today, I have a full Ricmotech simulator rig with the MiniMite direct-drive wheel, Ricmotech's load cell pedals, yaw-movement platform, and triple monitors. Sim racing has come so far and it's amazing how much the immersion and realism have progressed both on the hardware and software sides. Virtual reality is a big step forward too, because it provides depth perception and realistic head movement for even more immersion. The depth perception is particularly game-changing. For Gran Turismo, I have an easily moveable folding rig by PlaySeat that I can move in front of the TV in only a minute with the official Gran Turismo wheel and pedals attached to it.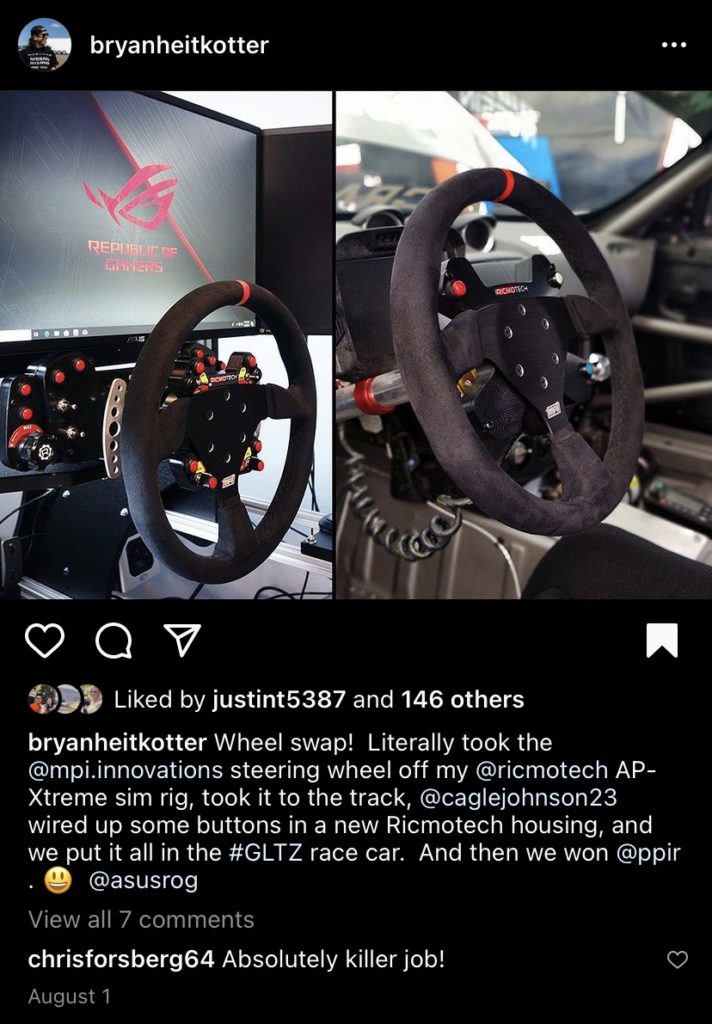 4. What's your favorite racing game of all time and why?
Obviously Gran Turismo for the way it changed my life. No question.
5. Horsepower over handling or vice versa, if they were equal counterparts? Why?
I think if I could only improve one on a given car it would depend on which direction would result in the best lap time. How much extra horsepower are we talking here? 🙂 I enjoy both the challenge of extracting the most out of a low-powered momentum car (my roots!) and taming a powerful beast. Both experiences have a lot to offer in terms of skill set and fun.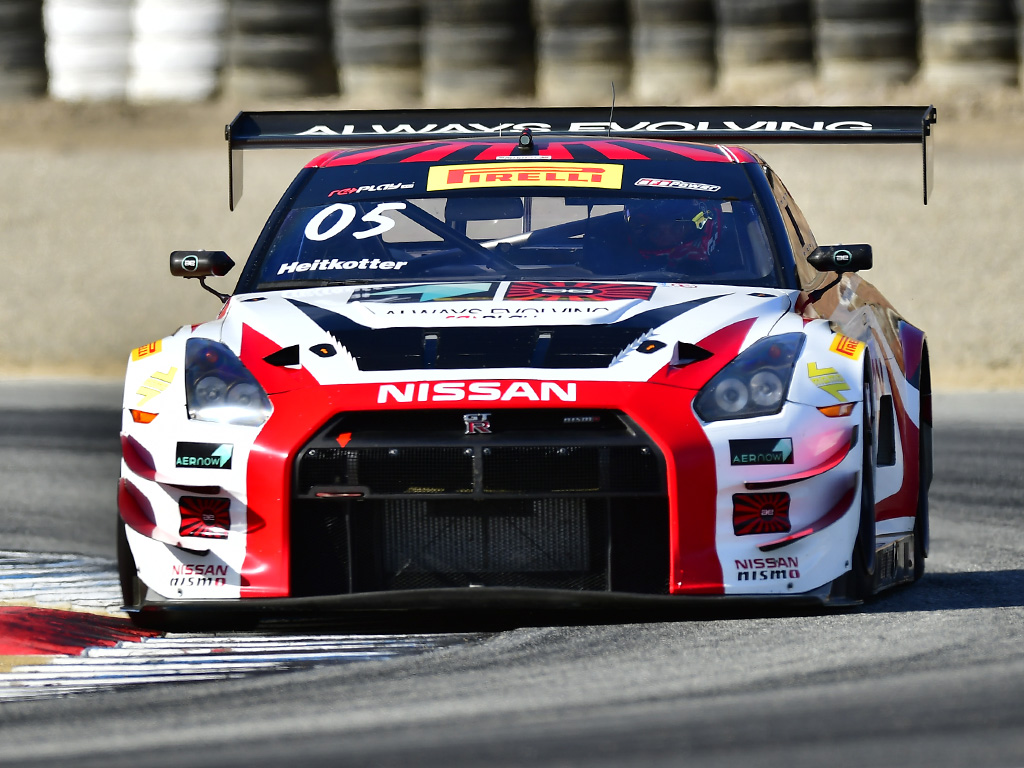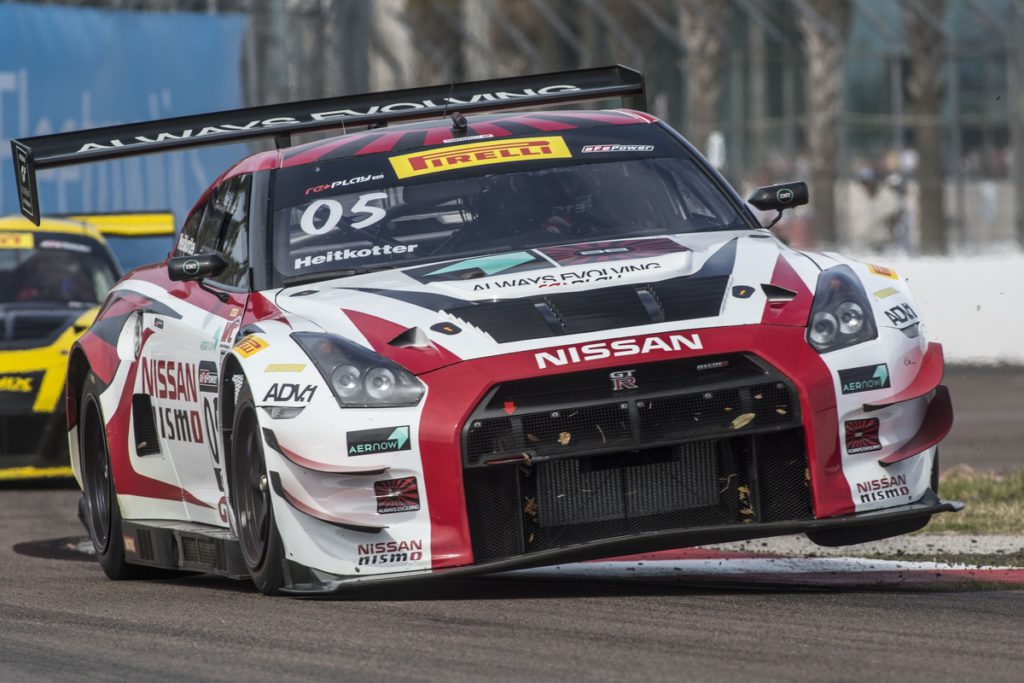 6. What is your key to success this far? It's incredible to be so talented on both sides with results to show it.
I don't fully understand the reasons for my success myself. I think I've always been obsessed with driving well and learning to understand how to be the fastest, which could be credited to when I was 4 years old watching those IndyCar on-board videos during the race broadcasts. It hasn't seemed like work, rather it's more like fascination combined with a reasonable sense of observation.
7. Please share advice for newer sim racers. And the same for "real" racers.
Sim racing can be intimidating to get into these days. Some e-sports teams are spending a lot of hours looking for exploits in sim software for every competitive advantage, so it can be tough to look at how fast they are and wonder how you can compete at anywhere near that level. Aside from that, there are a lot of choices in hardware and there can be many things to configure in software. That's the easier part to conquer. There are a lot of resources out there now to help guide purchase decisions and set things up. Beyond that, the key is to enjoy it. It'll naturally help develop muscle memory for car control, as well as learn racecraft in higher quality racing lobbies. Sometimes you have to find a league of like-minded people, particularly if your speed is not at the highest level yet. For those new to real wheel to wheel racing, I'd say surrounding yourself with the right people is very important, not only from a knowledge standpoint, but an environment aspect as well.

8. Where do you see yourself in 5yrs and 10yrs plus? Any particular goals?
I've had a lot of racing goals and bucket list races I've wanted to compete in over the years. The world can change very quickly, as we've seen recently, and you never know where life will take you or what opportunities may present themselves. My priority is to live a fulfilling life and if I can do that while racing or being involved in the racing world, then I will. As another example of unexpected opportunity, teaming up with Chris Forsberg (3-time Formula Drift champion) was something that came out of the blue, but again had roots in sim racing. During the lockdown of spring 2020, sim racing took center stage globally since all real races were getting canceled. I was competing in the SRO GT Rivals eSports series, Chris noticed that I was doing well racing a GT3 Nissan GT-R. Soon thereafter, we connected and now I'm road racing with the team as they branch out to other areas beyond drifting. It has been a super cool experience and it has also made me want to get back into drifting after a 15-year plus hiatus!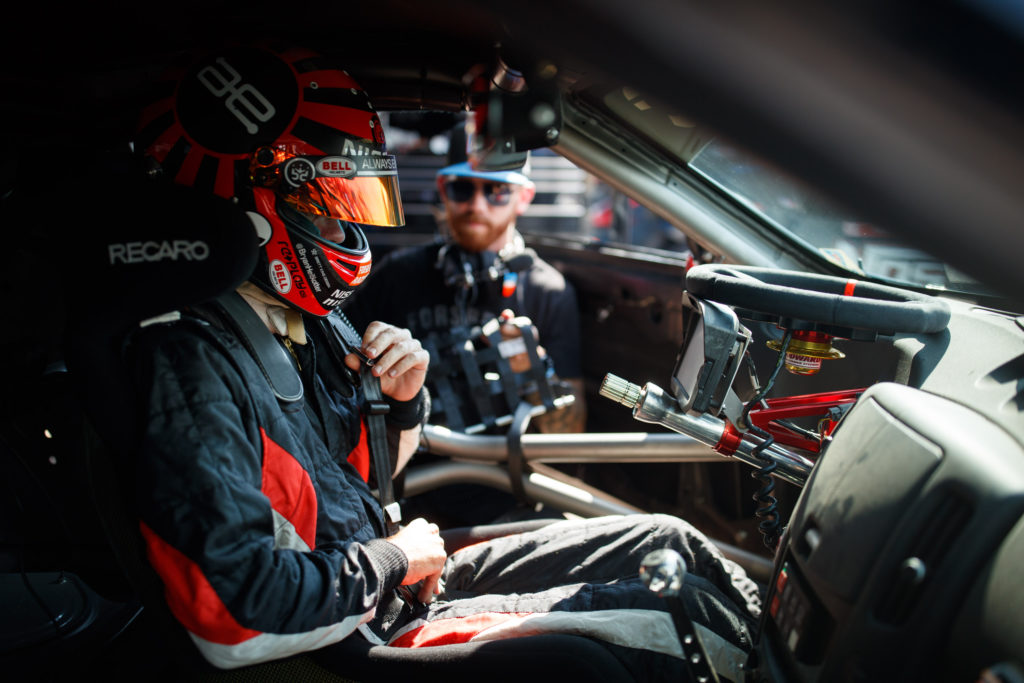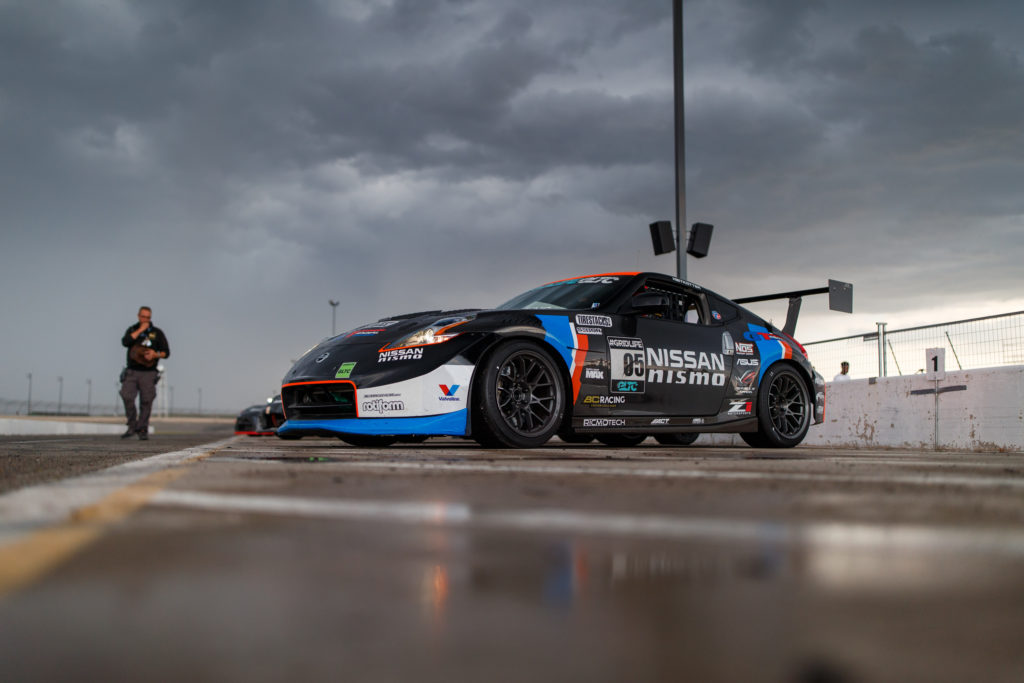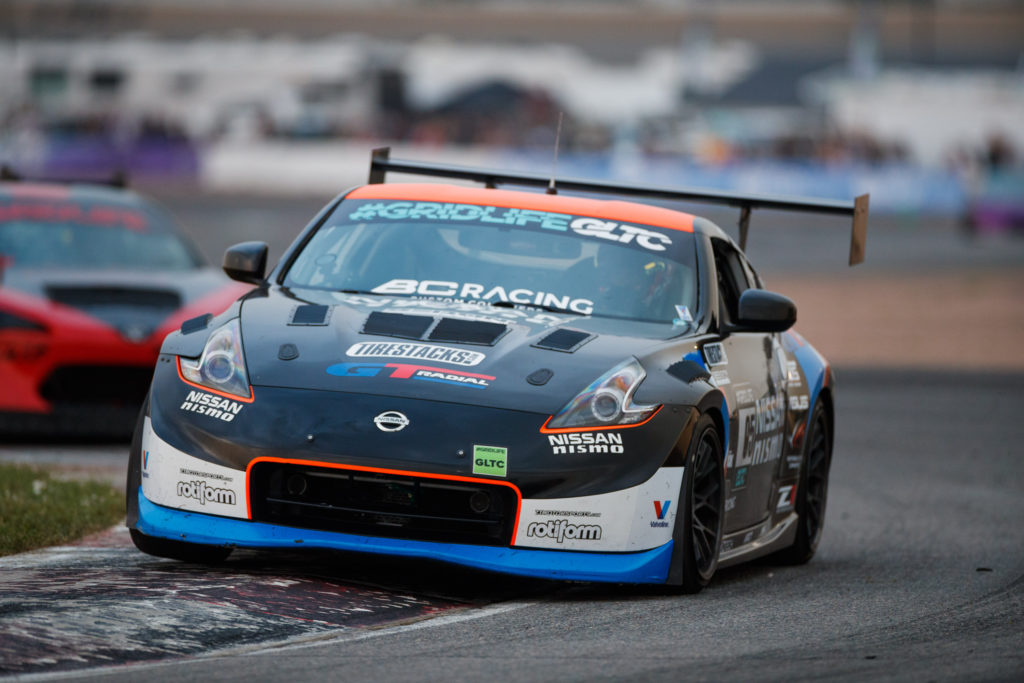 Bryan's list of accomplishments:
Seven wins and fourteen podium finishes in two full seasons of Pirelli World Challenge competition with the AIM Autosport / Always Evolving Nissan GT-R GT3

Three podiums in 24-Hour + endurance races, with RJN Motorsport, Krider Racing, and CA Sport

Four front-row starts and a podium finish in five races of the Grand-Am / IMSA Continental Tire SportsCar Challenge, in the Doran Racing 370Z NISMO. This includes pole position for the first ever sports car race at Indianapolis Motor Speedway in 2012professional acing through an unusual route…
eSports sim racer, capturing 5 wins and 7 podiums in the SRO America GT Rivals 2020 season piloting a virtual Nissan GT-R GT3 in front of tens of thousands of livestream viewers
Two wins and five podium finishes in Gridlife Touring Cup 2021, partial season in the Chris Forsberg Racing Nissan 370Z

Ten time SCCA Solo National Champion in nine different cars

2019 SCCA National Solo Driver Of The Year
2006 SCCA National Solo Rookie Of The Year
Test and development driver for global manufacturers of tire and suspension products

Instructor with Evolution Performance Driving School, Inc