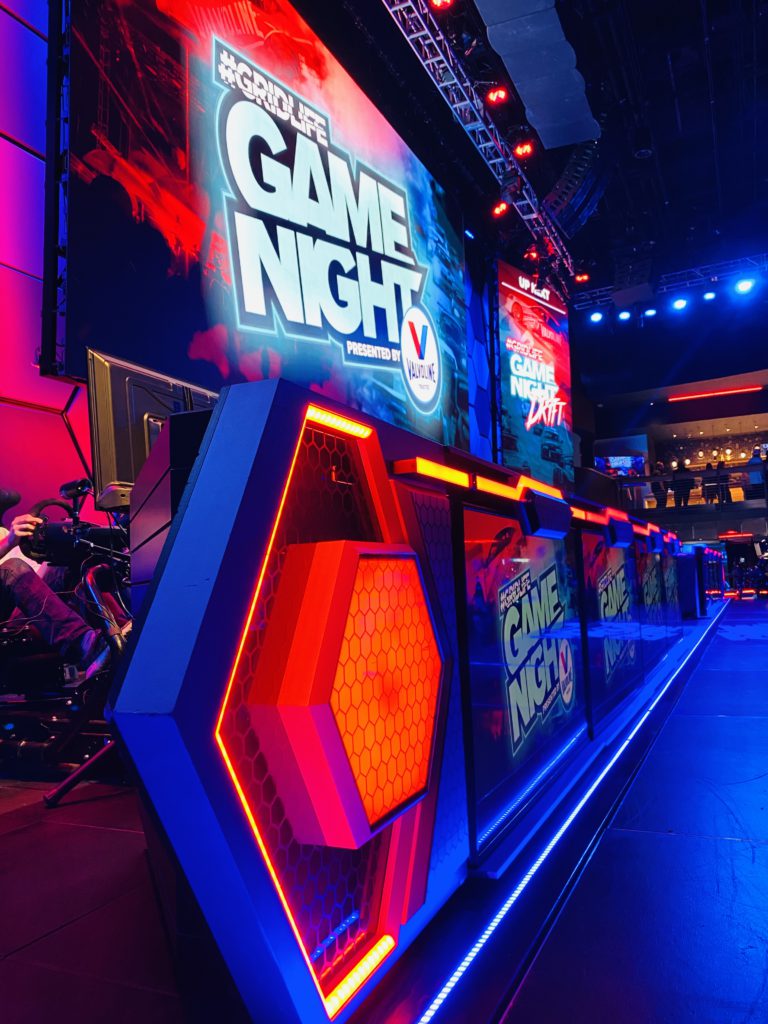 Written by Alex Valencia
Published by Leila Wong
At times, it seems almost impossible to find anything positive when it comes to the COVID-19 pandemic. With the world on hold at one point, racing was also placed on hold. However, much like the rest of the world scrambling for ideas on how to overcome these new obstacles, different organizations and individuals at home started to tap into the lightly treading world of simulation (sim) racing. Not only did this give fans, racers, and gaming enthusiasts a way to feed the need for speed, it opened up the doors to merge real racing with sim racing. One group that is capitalizing on this opportunity is #GRIDLIFE. Buckle up as we slide into the #GRIDLIFE GameNight during SEMA Las Vegas.
Let's throw it in reverse back to 2018, Vegas, to the inaugural #GRIDLIFE GameNight that took place in the HyperX ESports Arena during SEMA week. Although it is a bit difficult to find a lot of specific information about the first two GameNights in 2018 and 2019, we were able to gather a couple pieces of details. According to the SlipAngel podcast, the initial set up took around 10hrs and consisted of Fanatec wheels/bases, Fanatec pedals, and Momo Lesmo One seats. The initial sim platform used was Forza, which then moved to iRacing in 2021.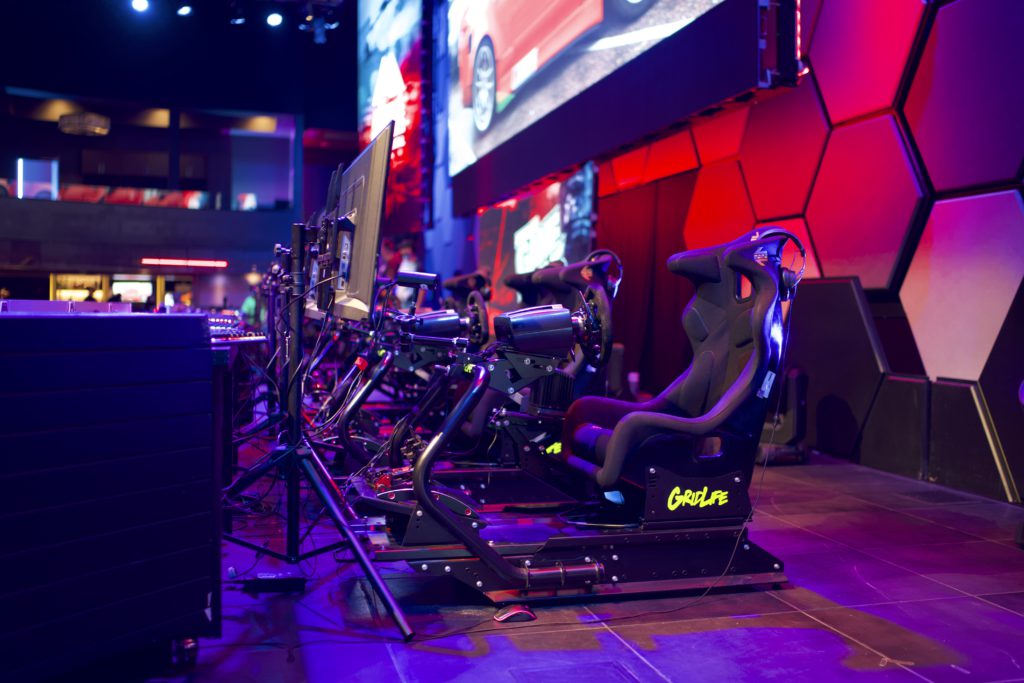 For those of you that haven't been to SEMA, it is a world of top notch cars, race teams, product vendors, and is filled with enthusiasts of all domains. Furthermore, with the help of #GRIDLIFE, among others, the sim racing world is truly being elevated to another level. Even if you are unable to attend SEMA, feel free to follow #GRIDLIFE @gridlifeofficial on Instagram for their upcoming schedule and we hope to see you at the next #GRIDLIFE GameNight!