This past weekend was 86FEST in Fontana, at Auto Club Speedway. Even though I own multiple S chassis, I knew I could not miss this event. Antonio Alvendia  writer and photographer of Drifting : Sideways from Japan to America, helped organize the event, so I knew it would be worth visiting, plus I have a soft spot for the AE86.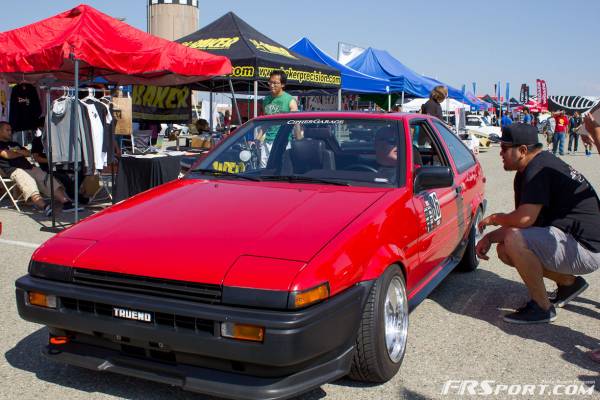 86FEST featured the following:
AE86/FRS/BRZ Professional Photoshoot
Timed Autocross presented by Falken Tires
Speedventures track day.
Racetrack ride-a-longs
Pro Driver Meet and Greet
Vendor Village
Raffles with prizes and tickets to the Final Round of Formula D @ Irwindale Speedway.
86FEST swapmeet sponsored by Club4AG
Subaru Swapmeet
Food Truck Corral
With all of that going on, there was plenty of things to keep yourself entertained. Even the parking lot was a car show, with anything and everything from high end cars, dailys', missile cars and even missile cars that pretended to be dailys'.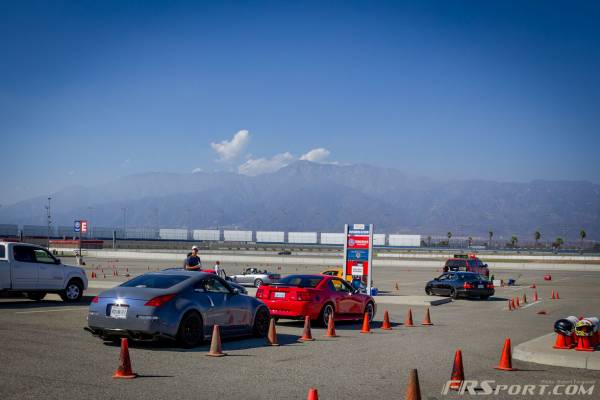 If you have never been to AutoClub Speedway you're missing a great venue. Everything there is huge, getting to the parking lot required driving around the speedway and through a tunnel, and under some bridges. Parking was free but admission was $10 per person. After driving past the food trucks, you had to make a left at the paddocks (which was filled with all kinds of race cars) to park in the parking lot which was located at the center of the big oval track.  First thing you noticed as you got out of your car was the sound of R35 GTRs around the big track and high compression four cylinders screaming around the autocross track. Then you noticed all the cars in the parking lot and the amount of people at the event. It was such a large turnout of spectators/vendors/drivers and media.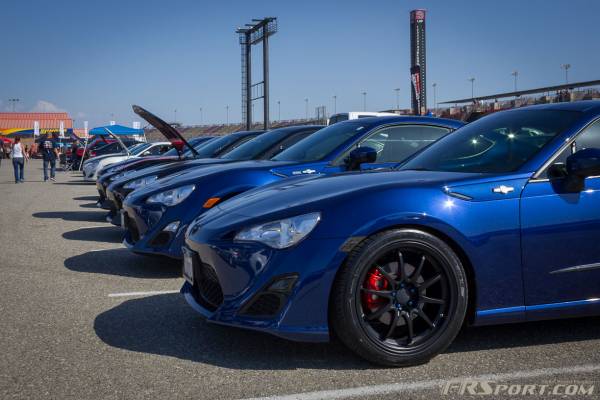 Once inside the event or show, I was greeted by a plethora of different vendors and various makes of the AE86 and many well put together FRS/BRZs.  86FEST was heavily supported by many of our vendors, like GReddy/Cusco/Koyo/RS*R/Apexi/and many more. On hand were several professional drivers; the ones that I noticed were Ken Gushi driver of the Greddy/Scion FRS. He even had his own personal FRS at the event.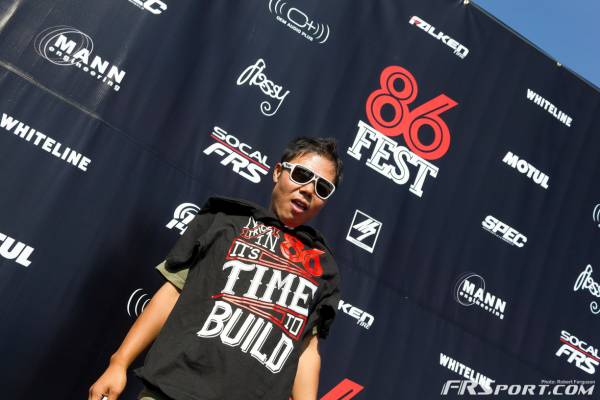 The driver of the RS*R S15 Toshiki TOSHIKING Yoshioka was there as well. It's always fun to talk to him. If you do not know who he is, I highly recommend watching old Option Videos and coverage of D1GP Japan, especially D1GP Crash Kings; always pushing himself and driving the car to it's limit. Patrick Mordaunt of PMRacing and driver of the Apexi Sc400 and Robbie Nishida driver of the M7 Sc300 were also there.  On top of all this there was a swap-meet and plenty of racing to watch as well. I was unable to see the now infamous crash of the McLaren and the Subaru BRZ, but was able to get a picture of the damage done to the BRZ which did not look bad to me at all.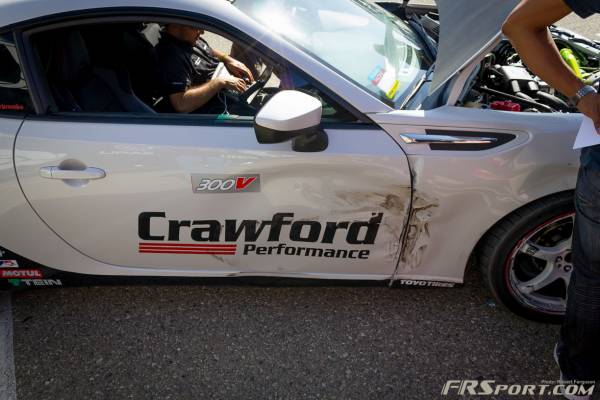 The weather was also nice, with a steady breeze that helped keep the inland temperatures down and helped to make the great event that much more enjoyable. If this event happens again next year I will definitely be attending. Another positive note about the event was the variety of cars that attended and the respect that was given to everyone. Being an event focused on AE86/FRS-BRZ/Toyota fans, you would expect some negativity from people towards a couple of guys showing up in Nissans. This was not the case however and I enjoyed the sense of community that I felt at this event.
With that thought in mind I cant help but think if/when Nissan brings back the S-Chassis, if we could have such a great event. Maybe even a better event? I don't know if that is possible but I would love to see someone try.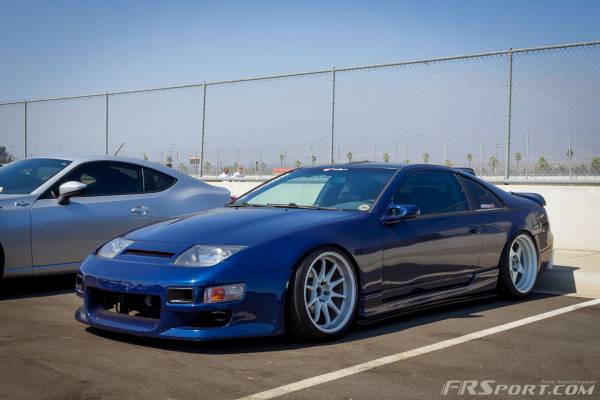 Feel free to check out some of the photographs we took just for you.
[button color="#FFFFFF" background="#FF7F00″ size="large" src="http://heavythrottle.com/?page_id=3340″]View Gallery[/button]