SEMA 2012 was one huge, monster of a motorsports tradeshow. It was relatively easy to get lost in the sea of amazing automobiles. Out of the exorbitant amount of cars however, one specific type of vehicle, with a specific type of body kit, kept reappearing through out the show. The Scion FR-S fitted with "Rocket Bunny" aerodynamics.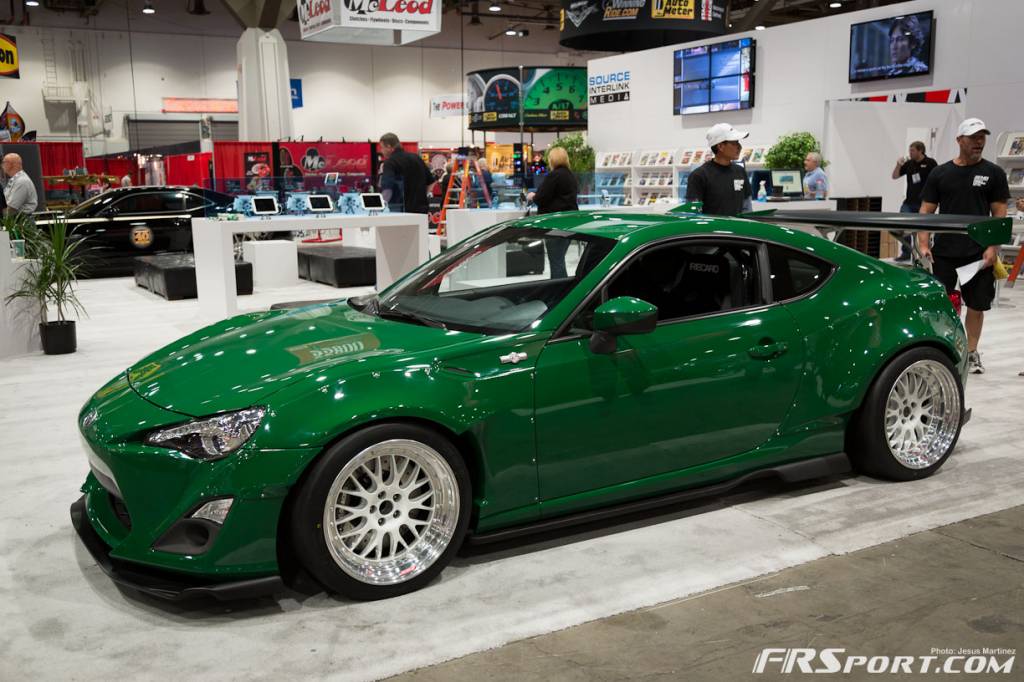 Everywhere you went, if there was an FR-S in an exhibitor's booth chances were that FR-S was sporting "Rocket Bunny" add-ons. Who's to blame them though? The "Rocket Bunny" aero add-ons accentuate the already agressive lines of the FR-S even more. With sharp angles, wider rear and front fender flares, and lower extensions all around, this body-kit simply completes the FR-S. Had the show included an award for most popular auto body enhancement, Kei Miura's "Rocket Bunny"  kit would have taken the trophy (He would have accepted it too, he was actually there at the show).
Make sure to check out some of these "Rocket Bunny" FR-S' in our 2012 SEMA Show Imports Gallery. Just click on any of the images get directed to the gallery.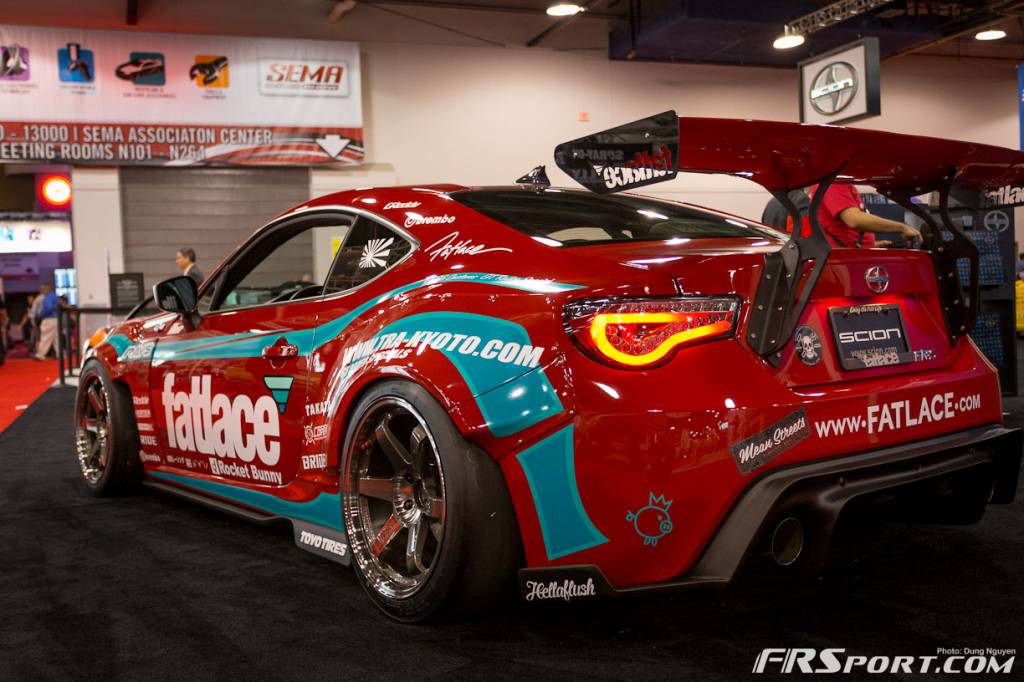 (11/09/2012 Update) Coming off the heels of SEMA 2012 with more steam than ever, the "Rocket Bunny" body kit keeps growing in popularity. So much in fact that it seems GReddy (or Trust in Japan) has joined forces with Kei Miura. Today they sent out a press release proclaiming they're collaborative efforts. All the info can be found here at GReddy's official blog. Below is a sample video by JDM Clips highlighting some of this aero's best angles.