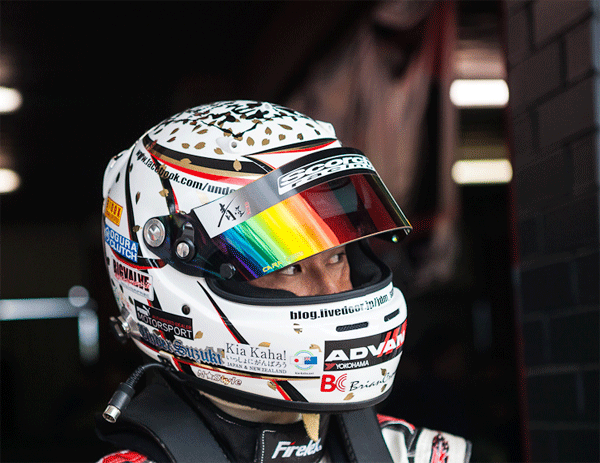 A great holiday gift for the S-Chassis community comes out of Japan this week as the now world recognized Scorch Racing S15, driven by owner Tomohiko Suzuki AKA "Under-Suzuki", has accomplished victory in the Japanese motorsports industry by setting a lap record of 52.64 during a run at Tsukuba raceway. This blog post is more then just a solute to the achievement accomplished by Suzuki-san… this post is to recognize the "super-hero" type figure that is known to many as the driver named, "Under-Suzuki".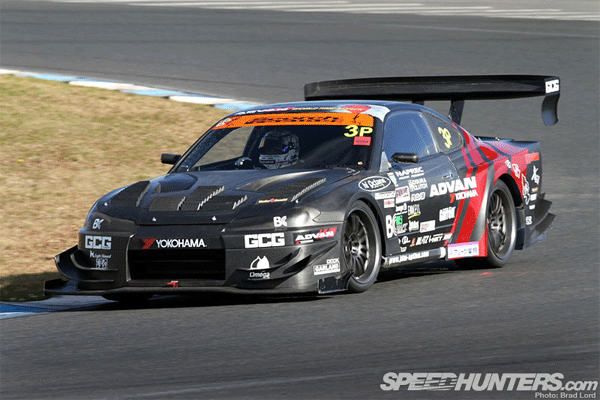 Besides the machine and mechanical milestone achieved by this under-dog, it goes to show that ANYONE can accomplish great things in life when determined. His personal goal, the will to never give up, and the understanding that he to0 can achieve big things similar to other factory- works teams. We all can appreciate and relate to this in some way. Suzuki-san took this event to the ultimate level, translating it into perfection. His determination shows directly in his machine and driving skills.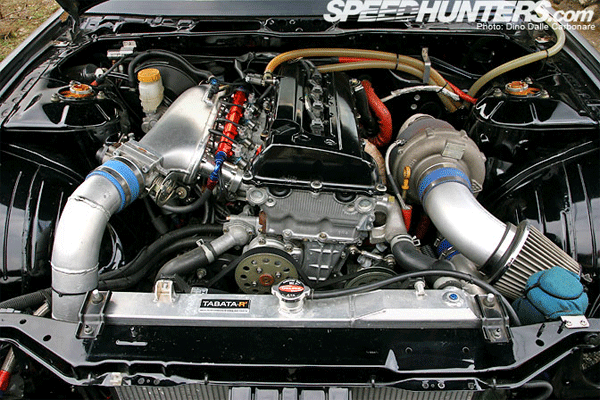 The Scorch S15 that we are looking at represents a new standard of time attack race car. Incorporating plenty of the usual items ie: aerodynamics (crazy design to say the least), high horsepower, awesome suspension tuning & accommodation by a  skilled driver is just the tip of the iceberg to be of standard procedure.  This car has been developed through stages spanning 10 years, and today we finally see what the maximum result is for its current day achievement; a blistering 52.64 second run at Tsukuba also known as time attack heaven.
The Scorch team/ Suzuki-san  was up against some high dollar factory works teams, up until recently the record was held by these vehicles below: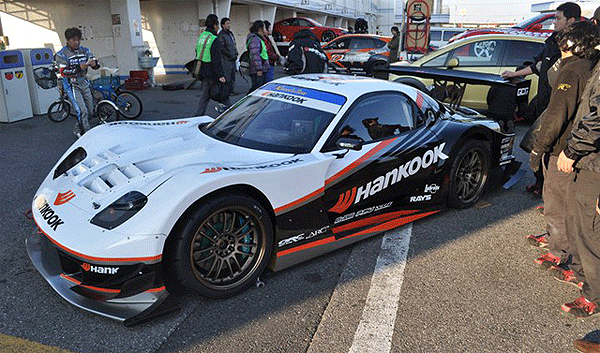 The Revolution FD3S Rx7 56.3 second record (more of a high dollar GT-300 racecar)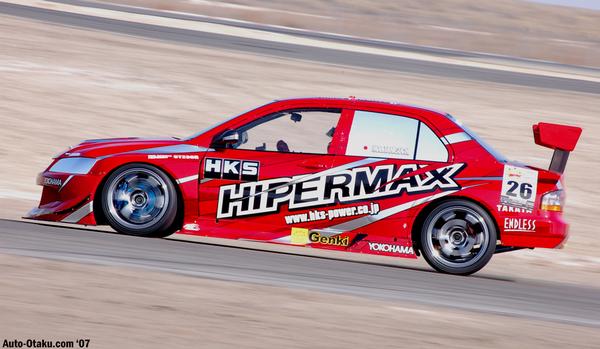 The HKS CT230R works team EVO 53.58
Quick Facts:
Driver is a pharmacist by day, racer by weekend
Scorch Racing (Under-Suzuki's Company) is a small tuning shop in Japan
Nissan S15 carbon developed by Scorch Racing
Motor setup is a Sr20VET VVL 800RWHP!
Vehicle runs on Advan AO50 semi-slicks
Brakes are Brembo GT race edition
Full carbon aero and related body parts
Sequential shifting transmission
WE SOLUTE YOU UNDER-SUZUKI, GREAT ONE FOR THE S-CHASSIS COMMUNITY!
Awesome links and special thanks to: