Do you currently own a Scion FR-S, Subaru BRZ, or Toyota GT-86 and are a little disappointed about the wheel choices out there?
As it stands the P.C.D. on these vehicles is 5 x 100 and the aftermarket wheel choices for this specification are slim. You don't have to be stuck with this specific size however. Project Kics makes a hybrid 15mm Spacer and P.C.D. Converter to help you install an assortment of amazing wheels. Check out the details of these converters below and if you'd like to buy them for your car click here.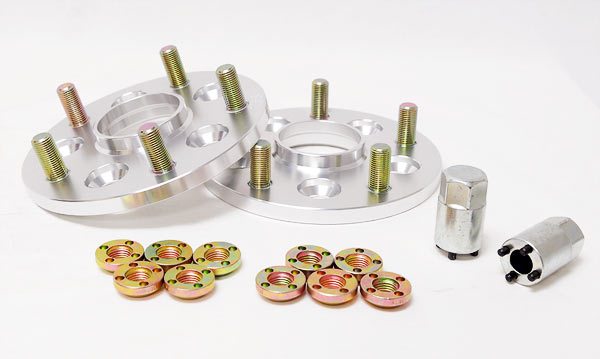 ADAPTS TO: The Original Bolt Pattern, 5×100 & the Original Thread Size: 12×1.25mm
CONVERTS TO: the Conversion Bolt Pattern, 5×114.3 & the Original Thread Size: 12×1.25mm
Adapter Width: 15mm
* It is strongly suggested to inspect the rear face of your lug nut hole area to verify if it contains pockets for the OEM studs that might poke out of the spacer/converter. Take a look at the video for reference. 
Video by BRZ-Club.com