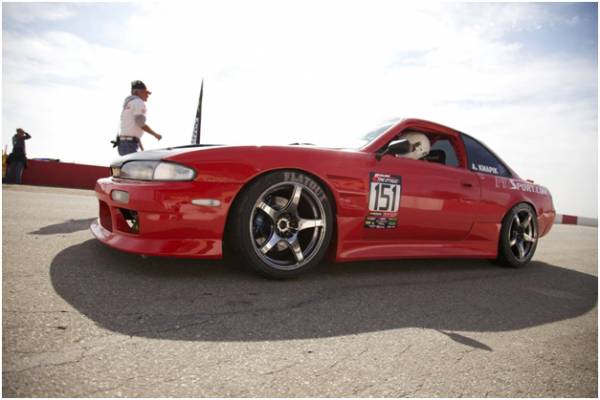 This year's race season my 1996 Nissan 240SX will be doing double duty for Time Attack and Drifting! Quite the task to take on for a car; suspension , reliability, and financially speaking of course!
Because this is racing though, like always we had a lot of last minute things to do to the car to get ready: get tires, set up alignment, fluid changes, etc.  We were able to get it done in good time however and headed to the track!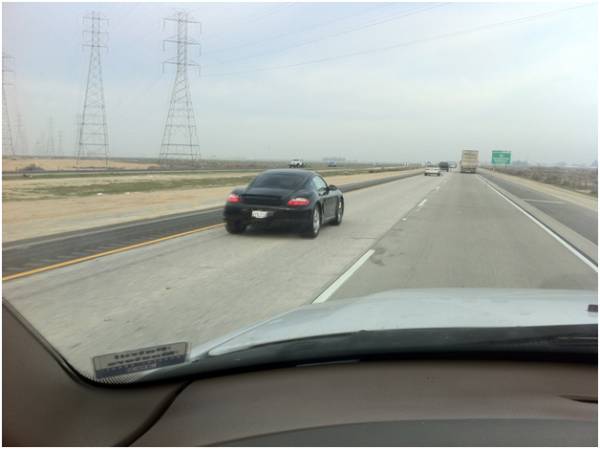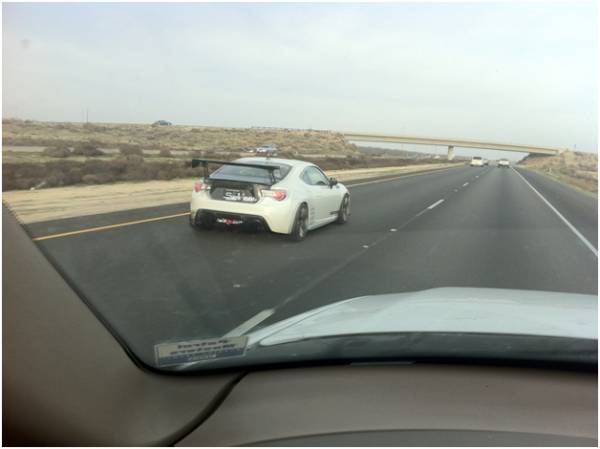 The drive up to the track is usually pretty easy, and it's nice to see the different kinds of cars on the way that you can tell will be hitting the track. From Porsches to new FR-S's (excuse the blurry pictures).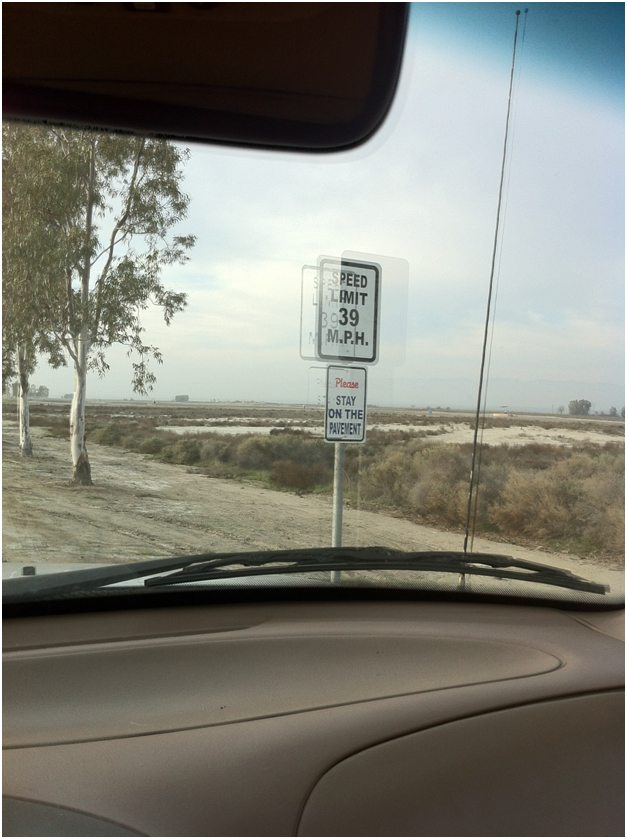 Pulling up to Button Willow, there is a speed limit sign that always makes me laugh with an awkward MPH limit reading.
We quickly unpacked, hit the drivers meeting, and got out to the track to get some testing and seat time with the car.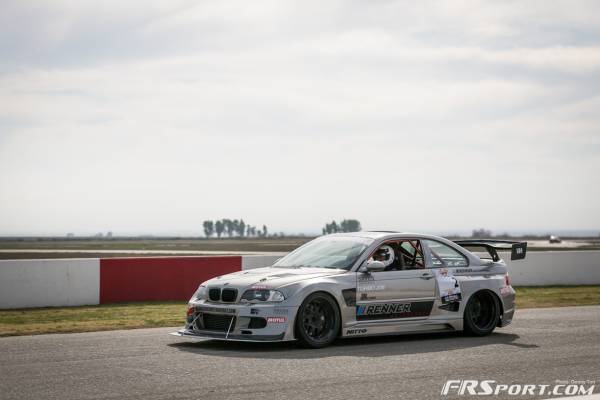 This E46 hit the track just as fast in order to get some laps under its belt.  It sounded super mean and looked like it wanted to eat the asphalt beneath it…I LIKED IT!
After the first session it was clear we needed to change up some of…ok ok, not some but ALL of the settings and see if we could get some more traction under the tires. Crew Chief Adrian Quiroz quickly grew 2 more legs and an additional arm, and we got to work!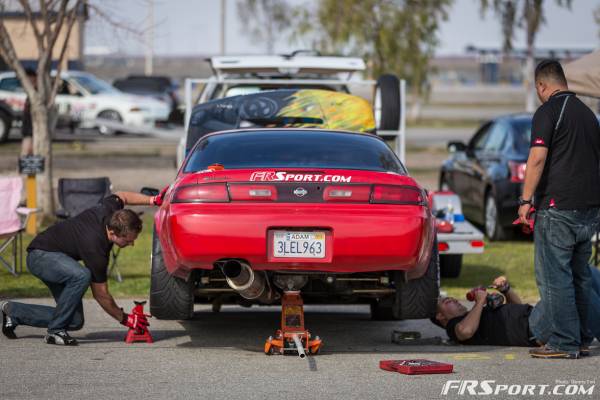 Adjustments in the back got all dialed in and we were off!
Old, New, RWD, AWD, on road, and off road. It was all Good fun!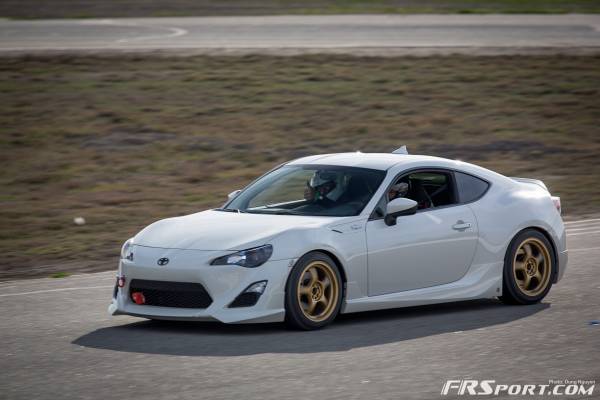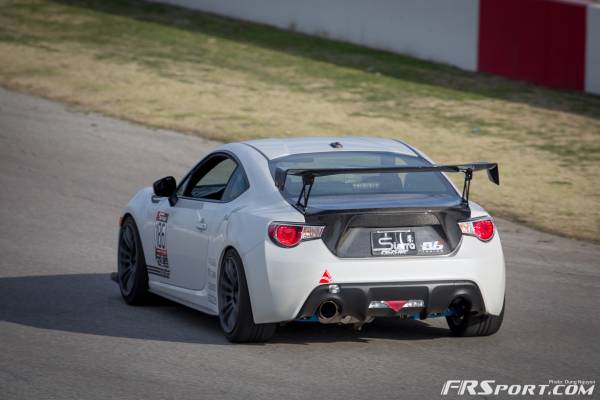 With the FT-86 Cup going on simultaneously there was no shortage of great looking FR-S's/BRZ's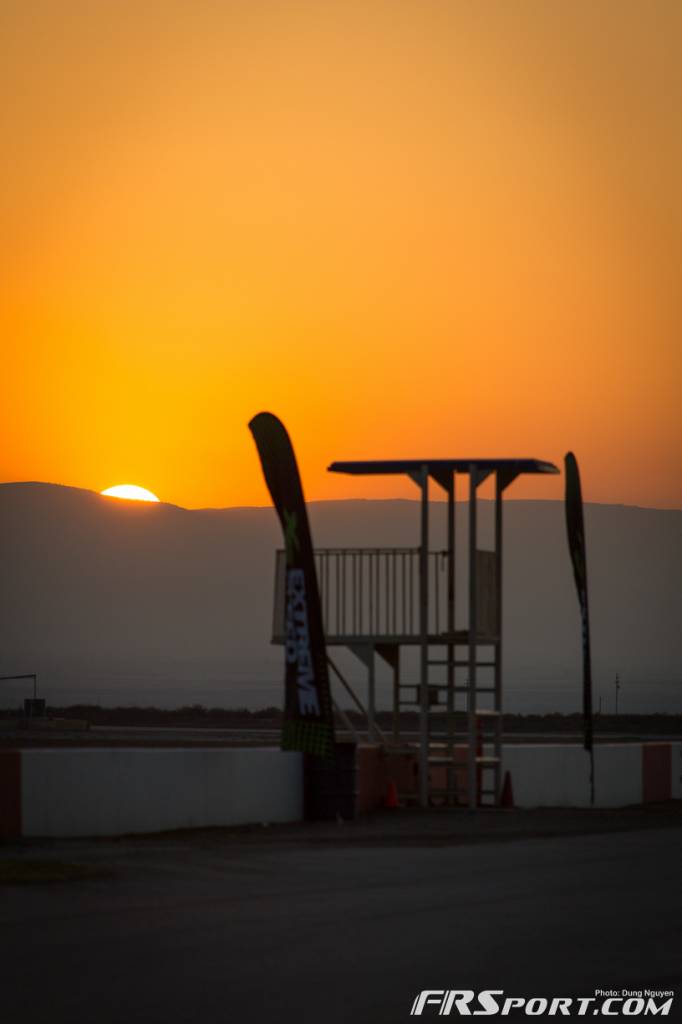 With a full day of testing over and the sun setting we called up some favors and had some different spring rates brought up to us in order to see if we could help with the bumpiness of the track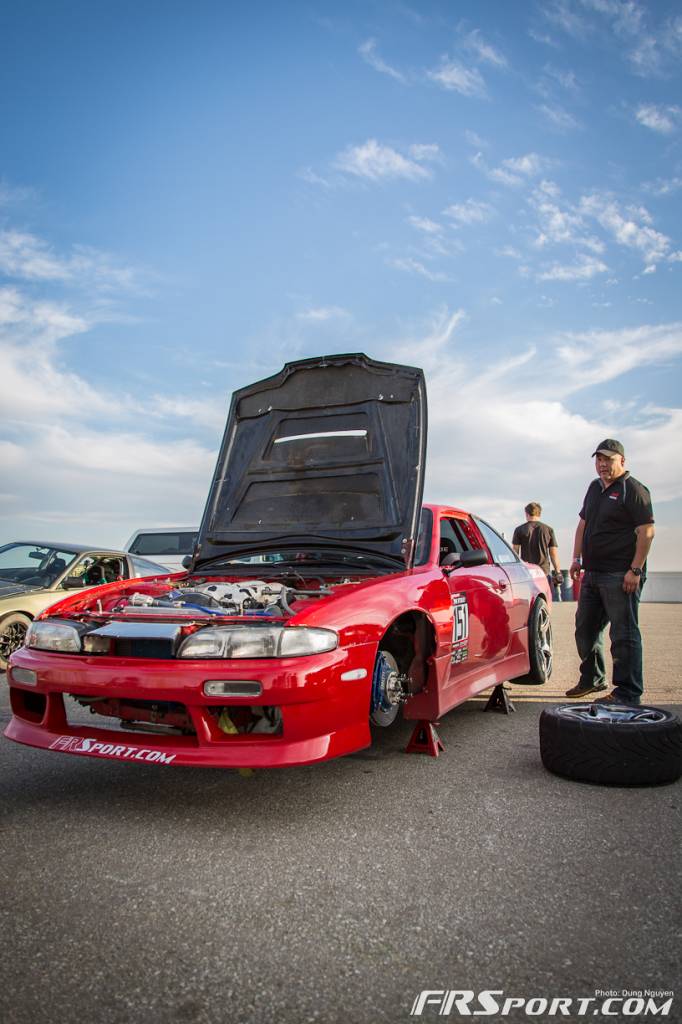 Quickly, with the car on 4 jack stands, we ripped the suspension out.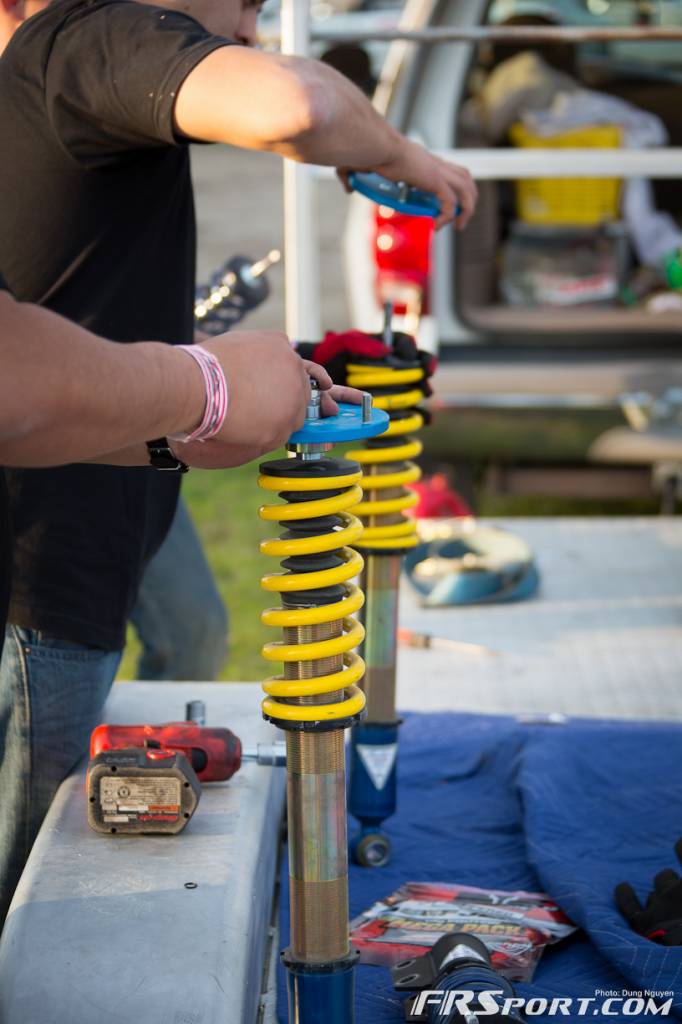 Even with the spring change however, it was no good. The track was really bumpy and the coilovers didn't have enough stroke in the rear, making it very light in the rear under hard breaking. This resulted in the rear stepping out and this was not the event to have that kind of situation.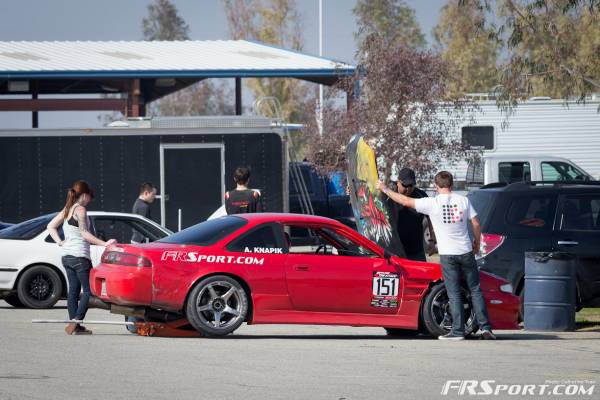 We did what we could, got the car back out, and starting ticking laps away.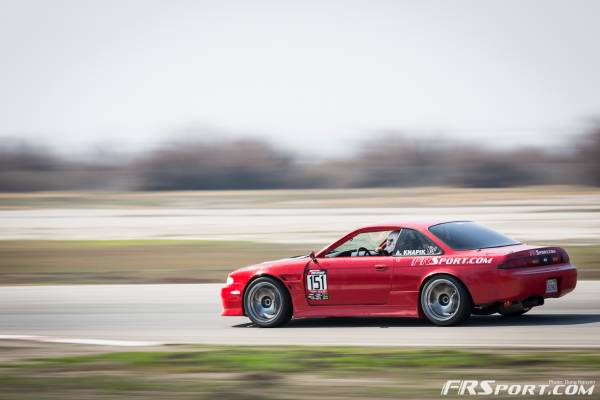 After messing with the dampening settings a little, there was not too much more we could do. We ended the day with a 2:04 minute lap time. Wasn't terribly thrilled about it to say the least, but I know the next one will be much better. In the future the new coilover set up will include a front diffuser along with a rear wing  as well.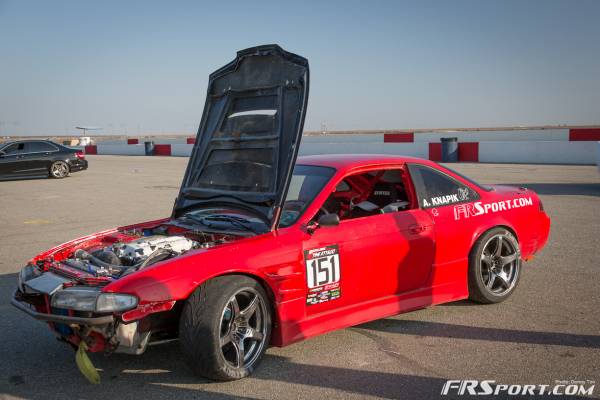 All and all however, the weekend was ok. It was good seat time and the engine held up great! A few tweaks and everything should be all good!
My next competition will be Just Drift's Top Drift Series on March 23-24 at Willow Springs. So again we have to change out the suspension, change the alignment , swap out the tires, and ultimately see how fast we can get this thing going sideways!
Check out some more great shots of the event here on our Facebook and if you see yourself, TAG! SHARE! LIKE!