Being a car enthusiast in Southern California and not attending a Cars & Coffee car meet/show is like living in Hawaii and not going to the beach. Everybody has to go this event at least once. I did so for my first time this past weekend and it was a great experience.
I had gone to sleep earlier than usual the previous night because I had heard this was an early morning affair. I figured I would get up at 5:30 and maybe get there at around 6. I read on the forums that people get there super early to get a coveted spot in the Mazda Parking lot. As we arrived early in the morning I was actually surprised as to how many different styles of cars were there.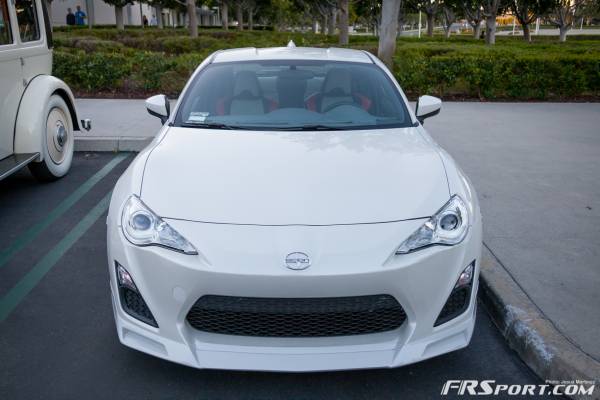 The first vehicle my gazed landed on was this Scion FR-S above. It was a very clean example with exceptional quality parts and a subtly aggressive stance.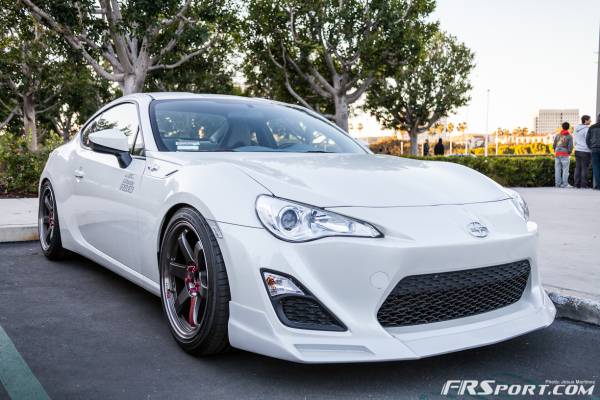 It was riding on the very popular and expensive Volk Racing TE-37SL wheels (SL meaning super lap) and was wearing what seemed to be the Five Axis front and rear bumper add-ons. The only thing missing from it was the side-skirts of the same brand.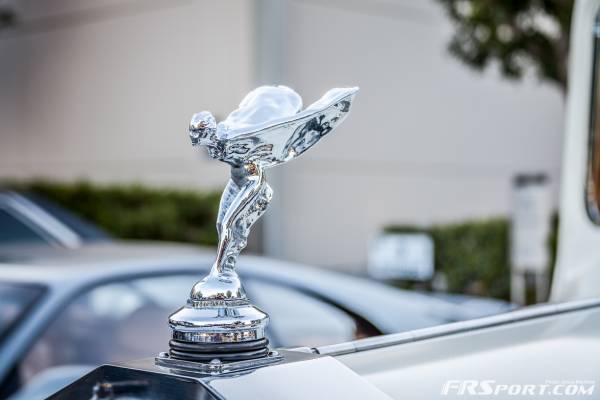 The variety of cars represented at the Cars & Coffee meet was apparent immediately. Next to the Scion was a very luxe' Rolls Royce. Regrettably I only took a photo of the ornament. I guess I am a very detail inspired guy and that's what caught my attention first.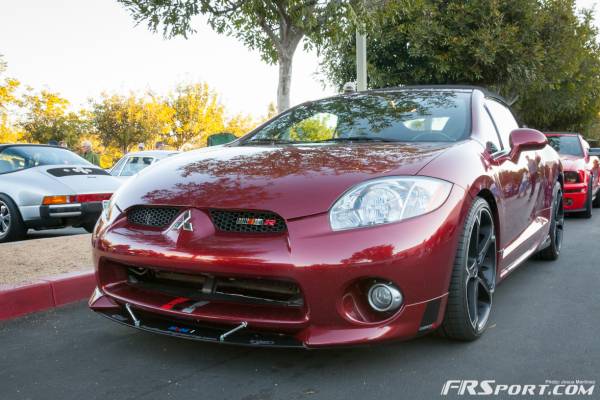 Next I came upon this very serious looking late model Mitsubishi Eclipse. During the advent of my Iove for cars I was actually very fond of the Mitsubishi Eclipse. While the aftermarket support was there for the second generation, it seemed to falter after that generation. I guess Tyrese driving in the 3rd gen Eclipse didn't help the brand the same way as Paul Walker did in the Fast and the Furious movies.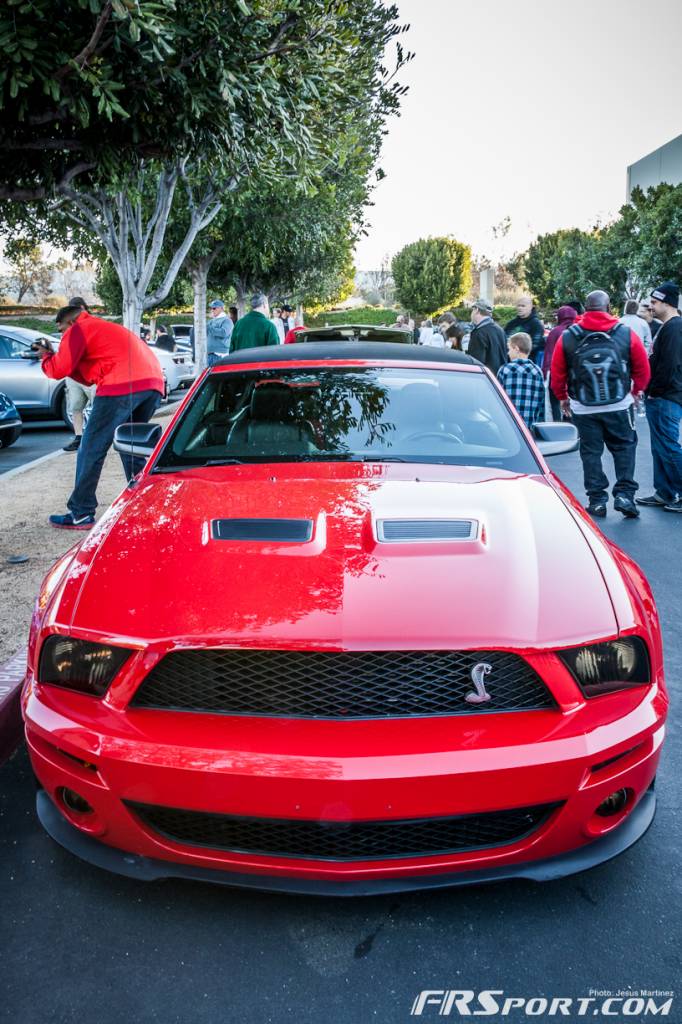 While on the subject of furious cars, I noticed there were a lot of angry looking Mustang vehicles. Examples like this Cobra version represented the more contemporary ponies,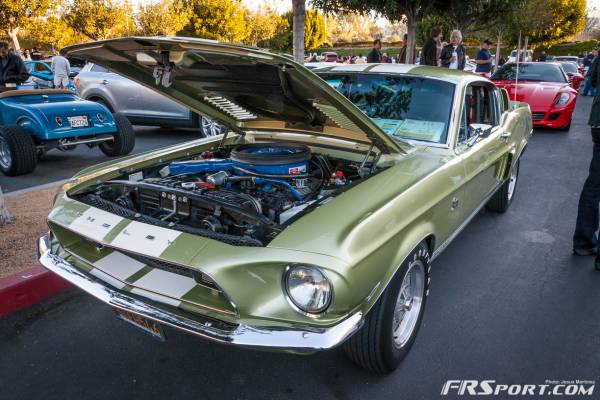 While versions like this Shelby represented the past heritage of the Ford Mustang brand.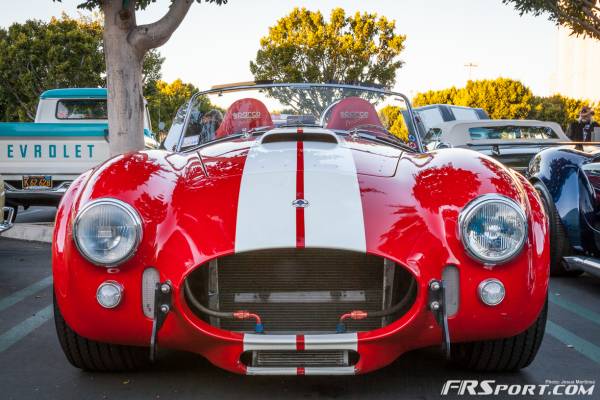 Along with the heavy selection of Mustang Vehicles, many Shelby Cobra's were also in attendance. The question of whether they were replicas or real versions wasn't disclosed, but people still admired the famous lines nonetheless.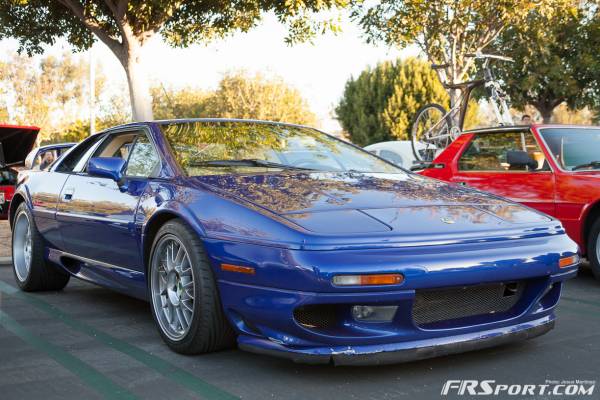 American muscle cars weren't the only automobiles present however. Classic European cars were scattered about as well. Here I spotted a Lotus Esprit in a color I can only describe as "Blurple". Every time I catch a glimpse of this car it always reminds me of the submarine scene in that James Bond movie. Classic!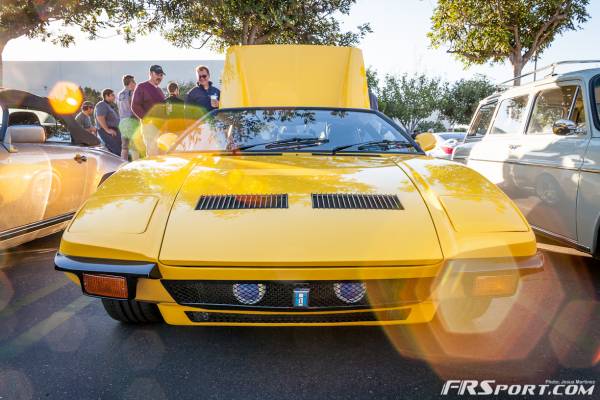 The meet was also heavily populated by the De Tomaso Pantera. These cars have such a presence when you see them in person.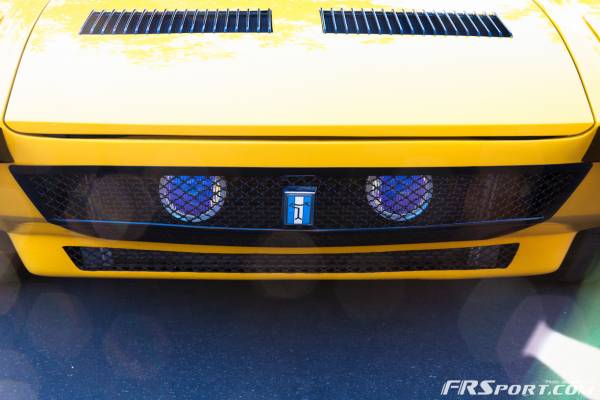 Details not found in many modern cars are present in the Pantera, which ultimately enhance its long lasting design.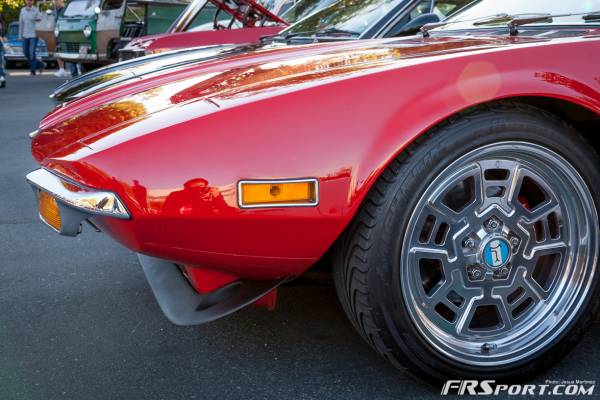 Just take a look at the angles present in these Panteras; very dynamic indeed.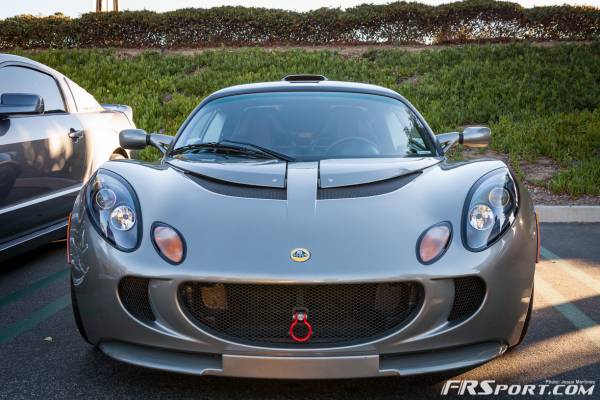 Unlike the Panteras the more bulbous Lotus cars were also present. They seem to have more rounded shapes and angles present in their structure.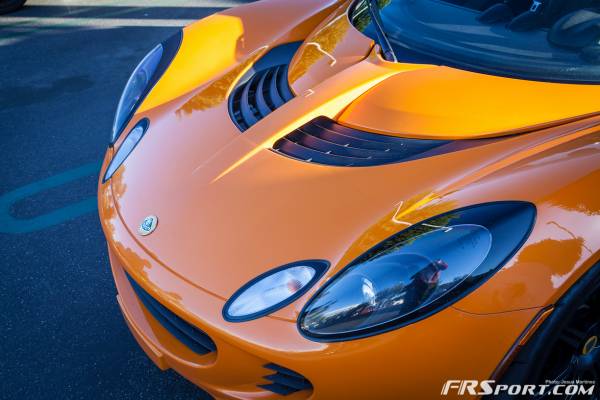 Here you can see that although its design is not as sharp, the angled circular shapes definitely give it some aggression.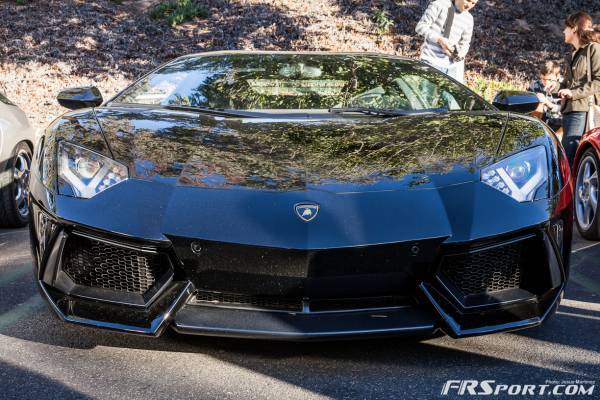 Hitting the corner on the final lane of the parking lot and after looking at many spectacularly angled cars like this Aventador…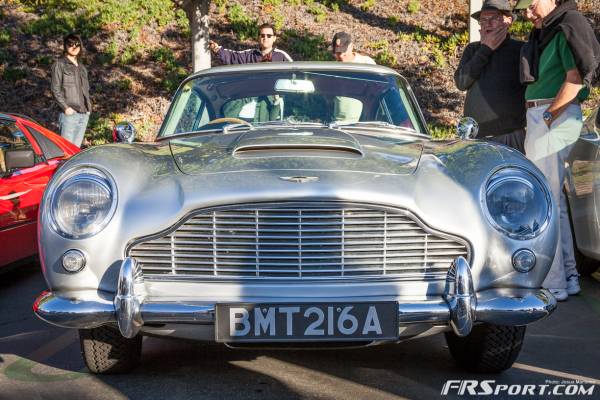 I stumbled in front of this beauty. An Aston Martin DB5 Supperleggera.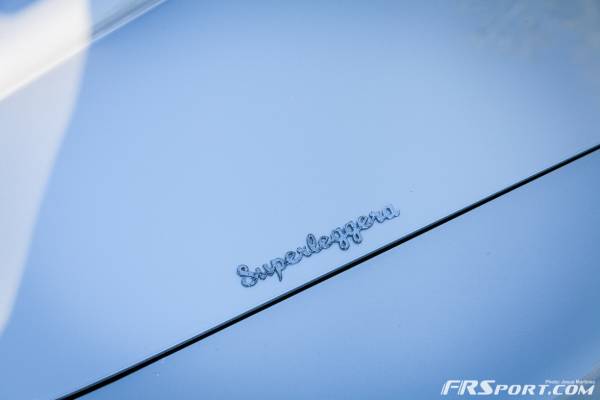 It seems that these cars are able to wear this emblem because of how they were made. Using techniques borrowed from World War II, car makers were able to use special types of aluminum to construct  lighter examples of this DB5.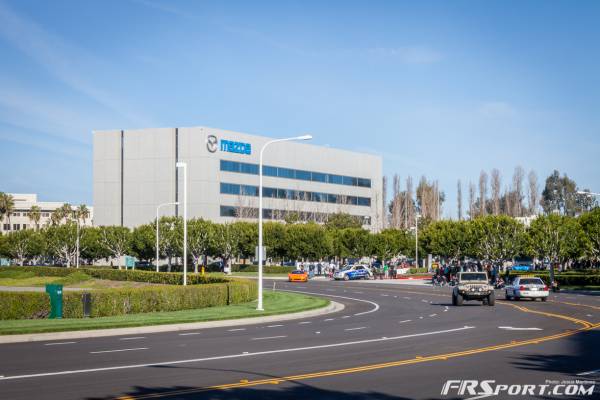 The event was a great breath of fresh air, literally and figuratively. It was nice to see everybody excited by all the different types of vehicles there and not dwelling on one style or another. If you are in Southern California on a Saturday and don't mind waking up earlier than a rooster, you should really stop by and check out the great cars. 
To check out the rest of our images from that day, make sure to click the button below.
[button color="#FFFFFF" background="#FF7F00″ size="large" src="http://heavythrottle.com/event-coverage/car-shows/cars-coffee-march-2nd-2013/"]View Gallery[/button]