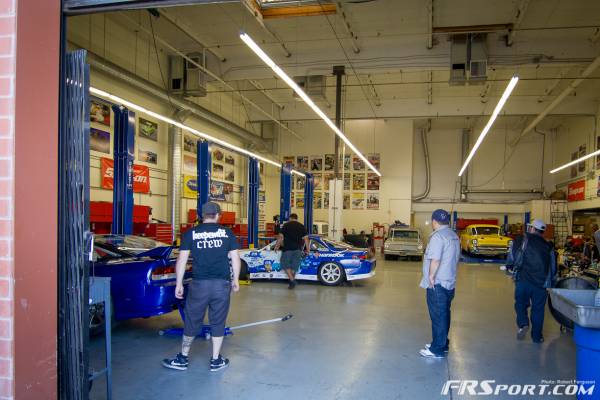 The weather is starting to warm up, and the days are growing longer, Spring is in the air. For drifting fans in America that means one thing, the Formula D Series Opening is almost here.  Before Streets of Long Beach and the beginning of the season, all the cars that are going to be competing need to be inspected to make sure the rules are being followed.  This year the event was held at Source Interlink in Irvine. Yes, this is the same place that brings us Import Tuner and Super Street.  The event also was advertised as a cover car search, complete with food trucks.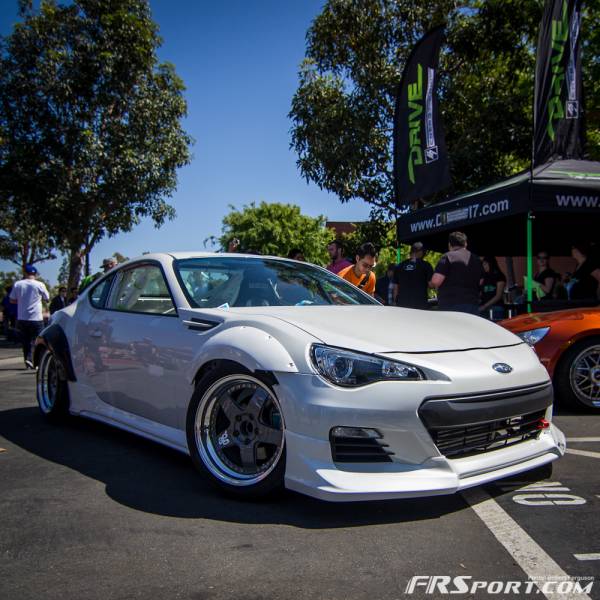 When I showed up a little after noon, the parking lot was filled with cars and I had to park in the back. Cars and people were everywhere! It is a good thing to see so many people excited about cars, and going to events, I think the scene is making a come back. The amount and variety of cars at the meet really showed that.
So here are some of my favorites from the meet. 
It seems like these days you can not go anywhere with out seeing rows of FRS' or sometimes BRZ's, but the S-Chassis community is still going strong, S-13 s and S-14s  made up a large percentage of the cars there.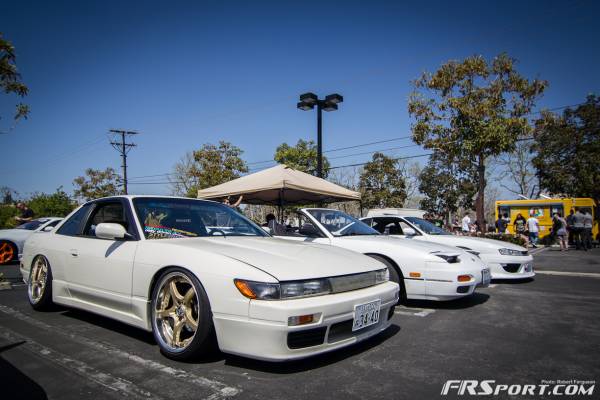 Super clean s13 Silvia complete with JDM optional Aero package.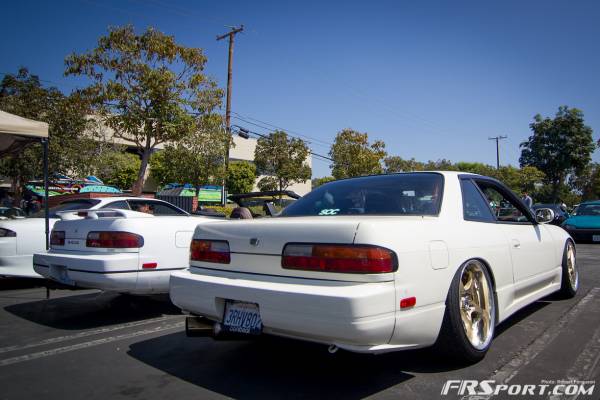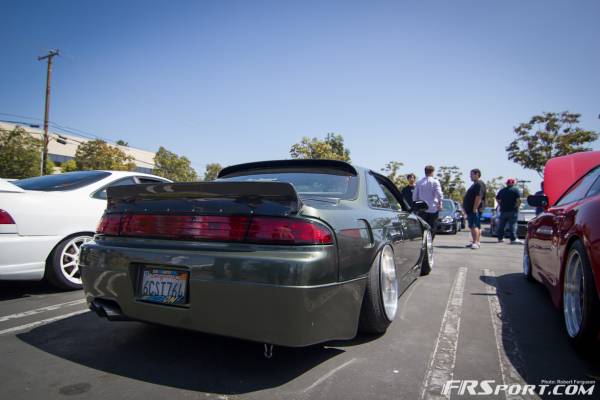 Rocketbunny wing goes nicely with the Supermade aero.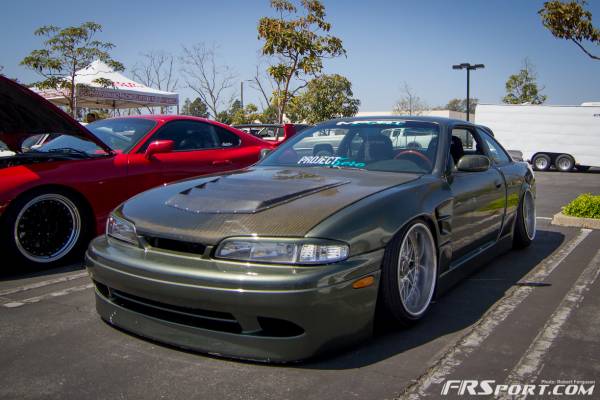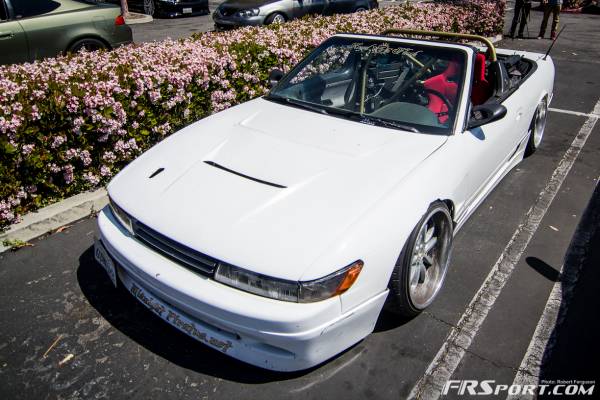 On the subject of Supermade and being Low. I have seen this nice example of a vert everywhere in the  Orange County area.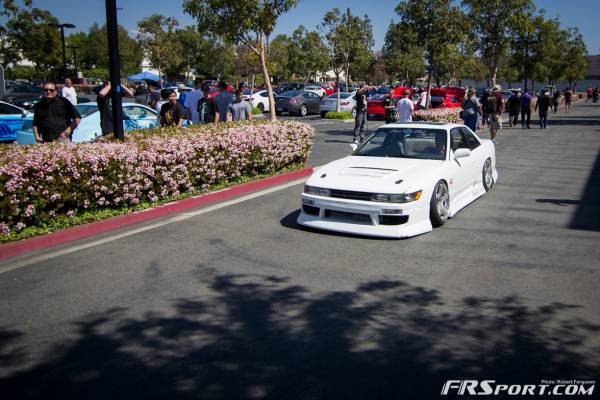 Girls in Modified S13s/S14s seem to have no problem getting attention. Nice looking car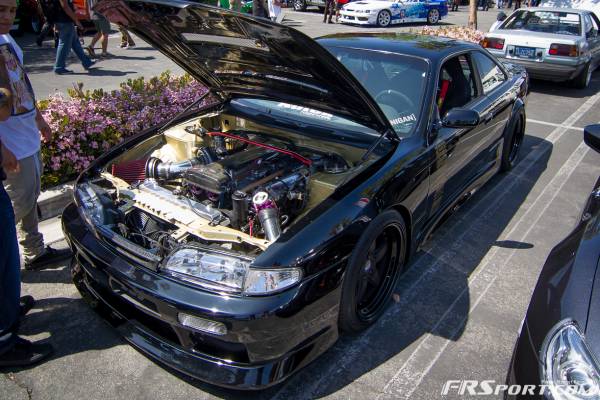 Gotta Love this Zenki.
Toyota 2JZ swapped, nice paint everywhere, real leather and suede wrapped interior.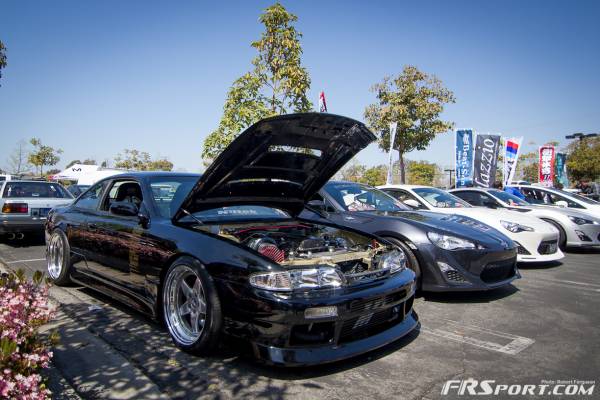 Had enough of the Zenkis? How about some Koukis?……..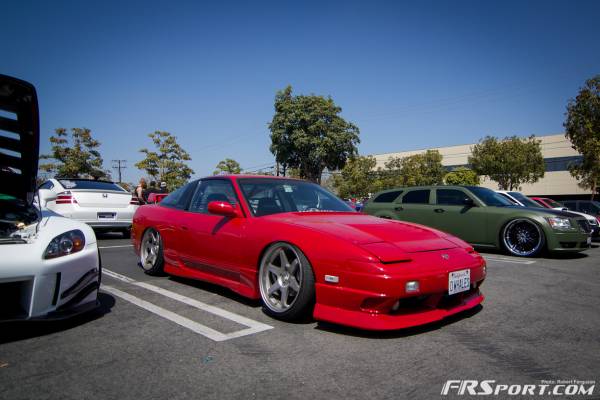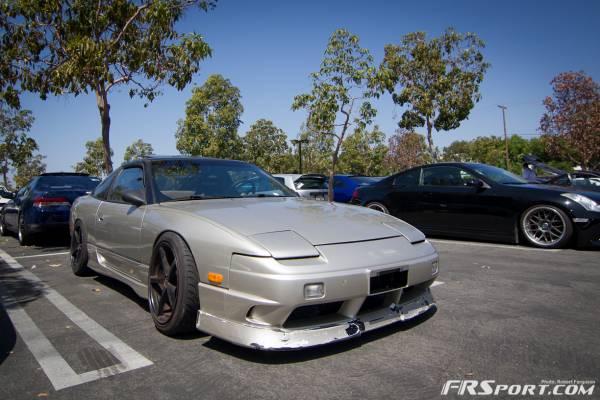 Koukis of the S13  aaaand S14 variety that is.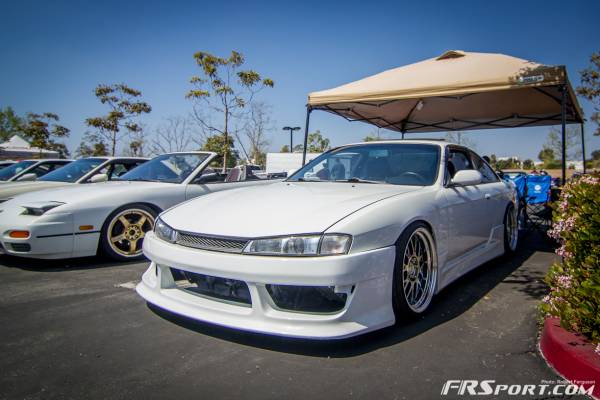 Mazda's increasingly popular Miata showed a strong presence as well.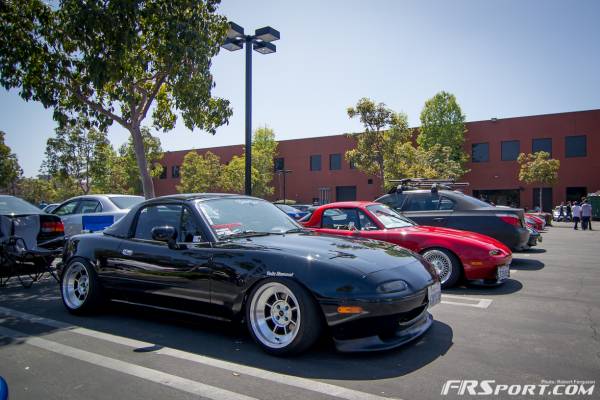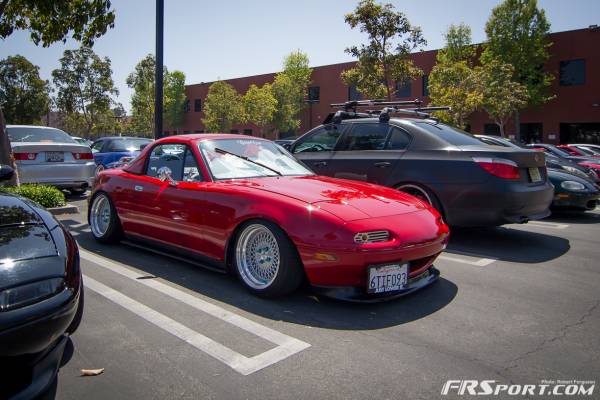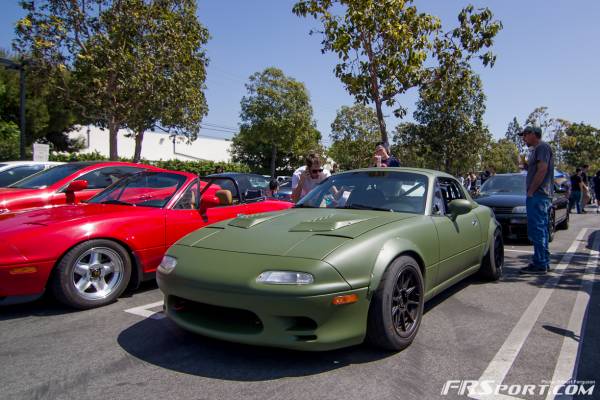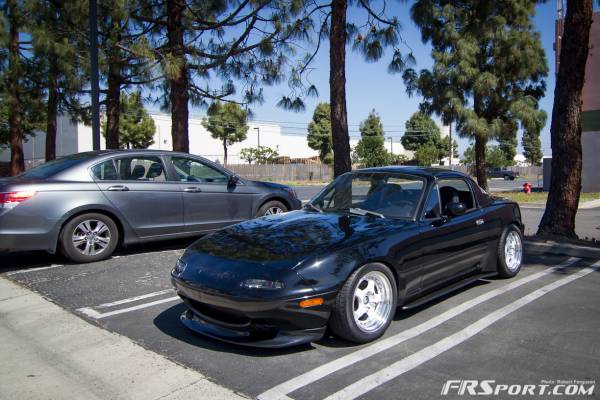 Just when you think VIP cars are going out of style, you get to see fine examples like these…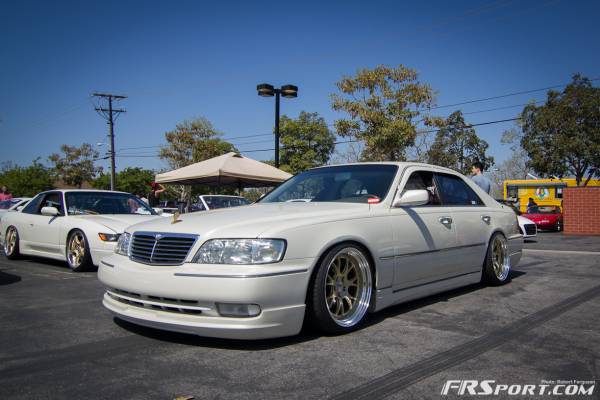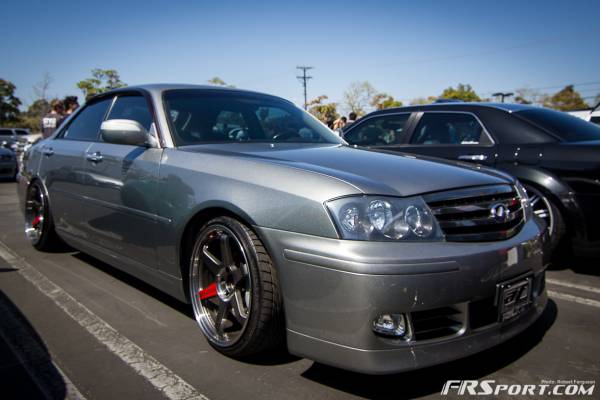 Plenty of Skylines and Z cars made it out  as well.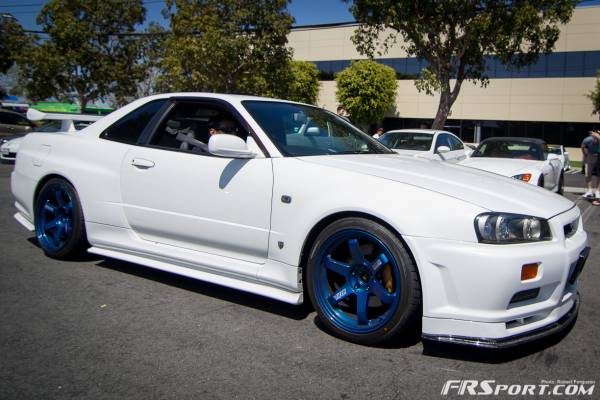 White Street driven R34? yes please.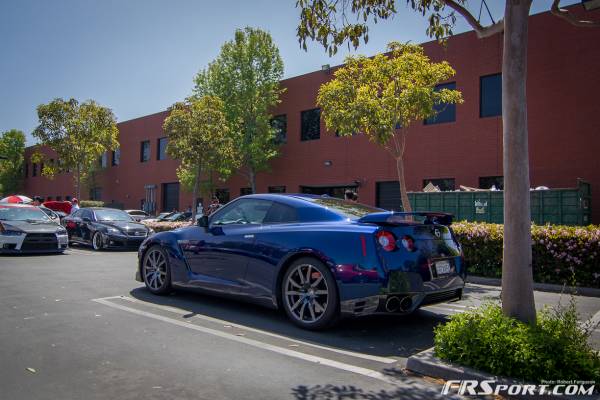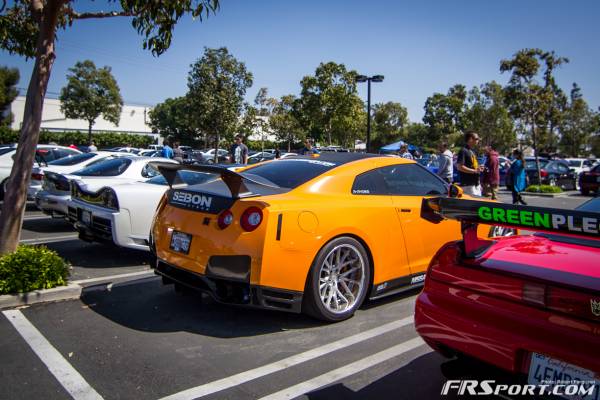 Track prepped R35.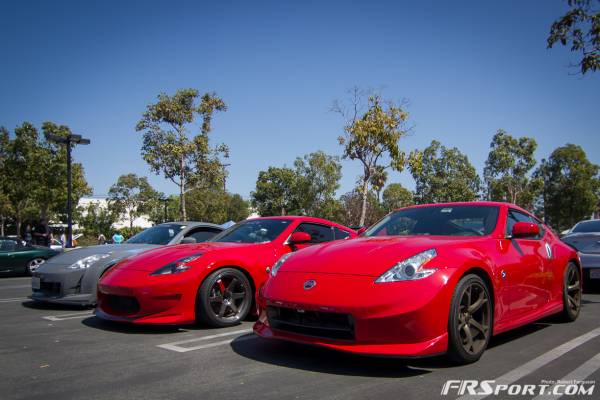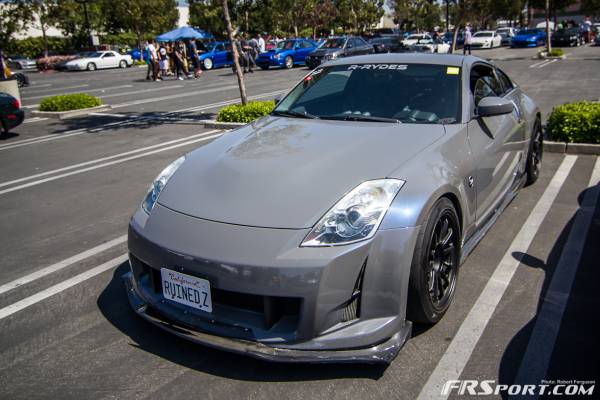 Not so ruined anymore. Beautiful paint and body work on this Z.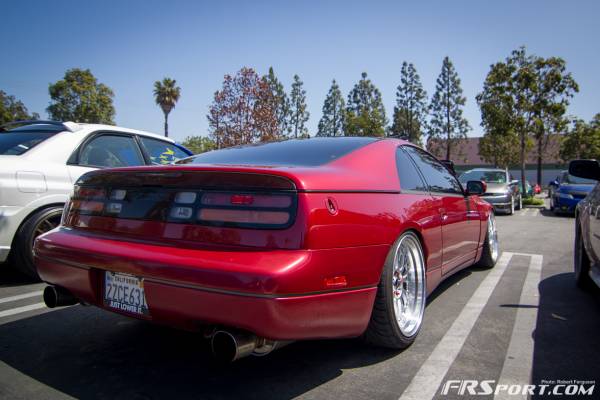 I think the Z32 will always look good to me.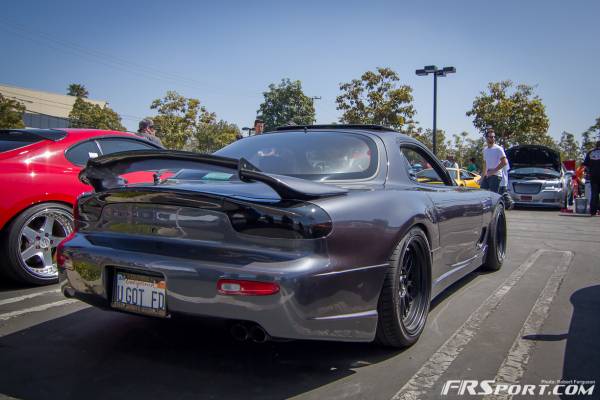 Old school cars are another such thing that will always be in style. Here are some of the better examples from the meet.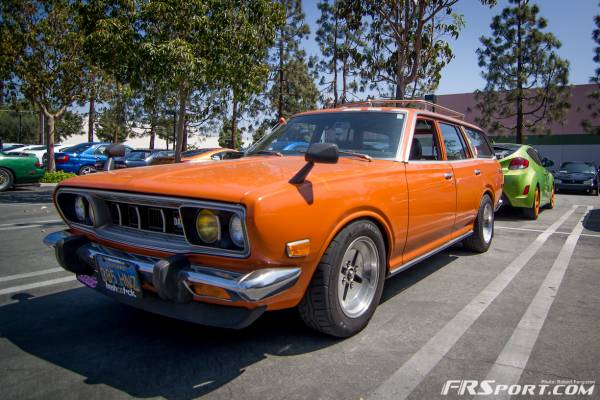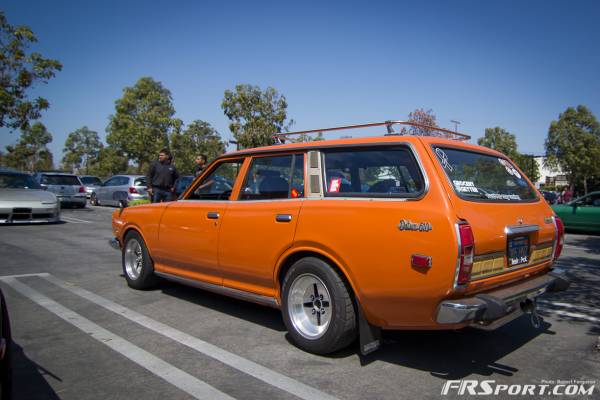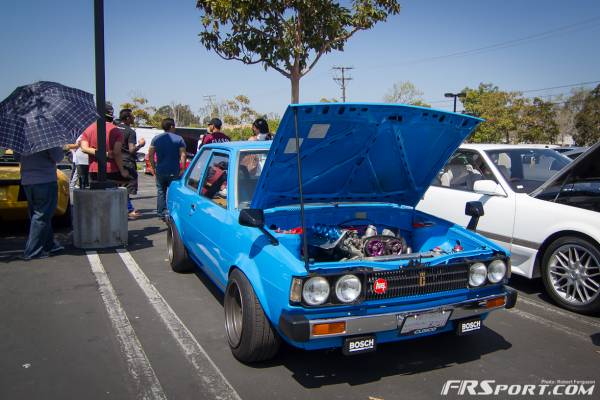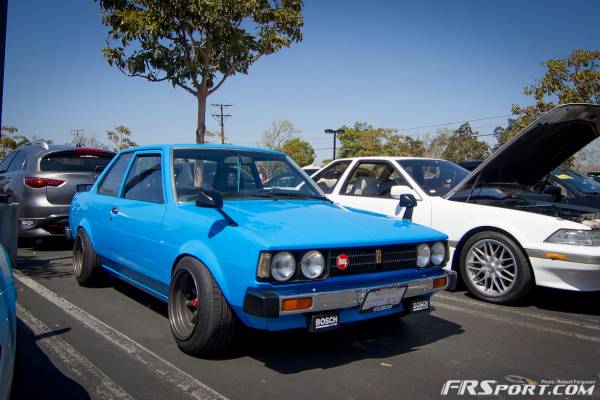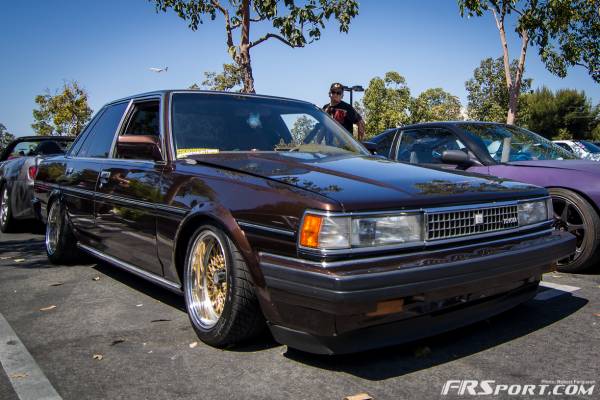 Rootbeer Cresida.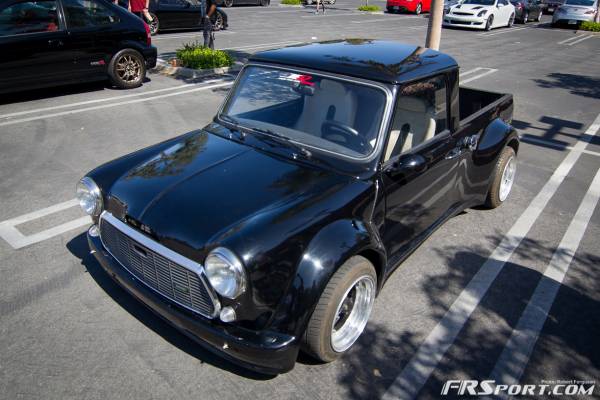 And now for a little wild street driven cars. This is paint your about to see totally,  NOT A WRAP!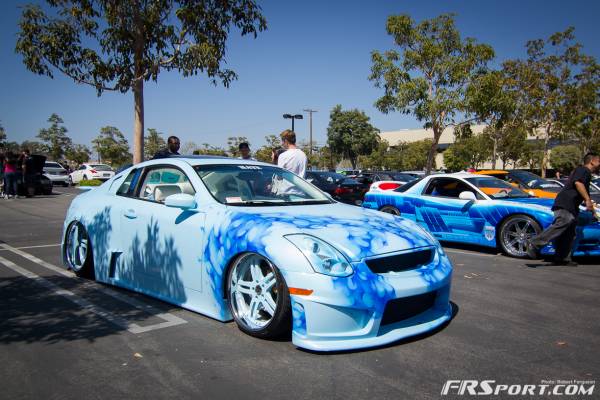 Let's not forget the new kid on the block; the FR-S/BRZ. Like I said before, they seem to be everywhere you go these days. Nissan needs to hurry up and bring out the Silvia.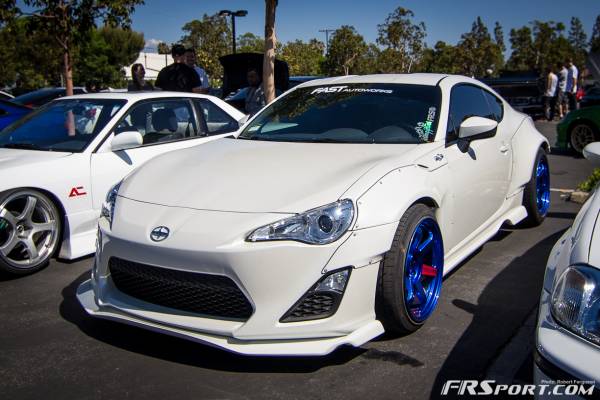 White Rocket bunny FRS with Blue TEs.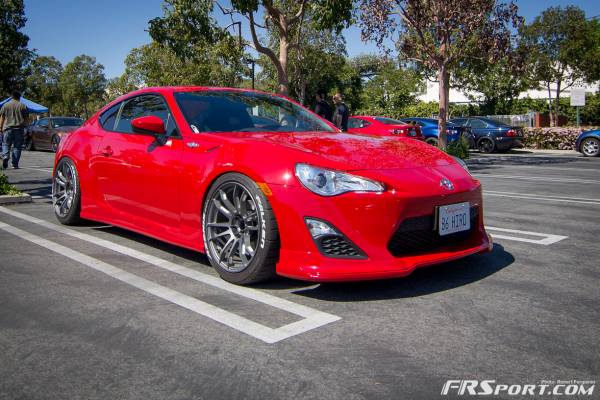 Very nicely done, not too over the top.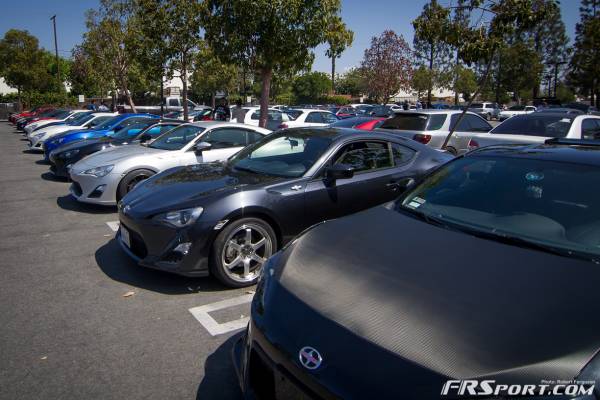 There was at least two more rows of these cars.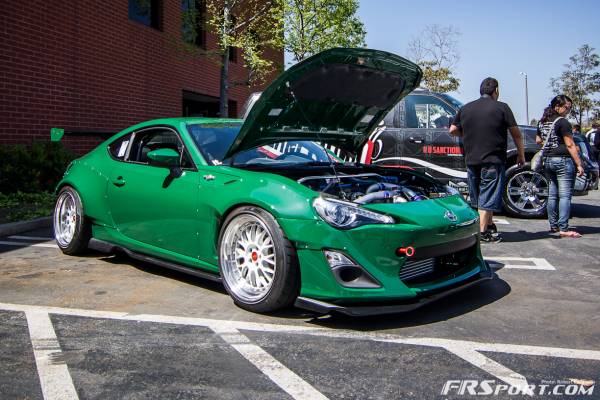 Not imported but still FR and pretty rad…
 I was pretty sure this was Jon Sibal's Challenger. The only way these tall big body cars look good is slammed to the ground.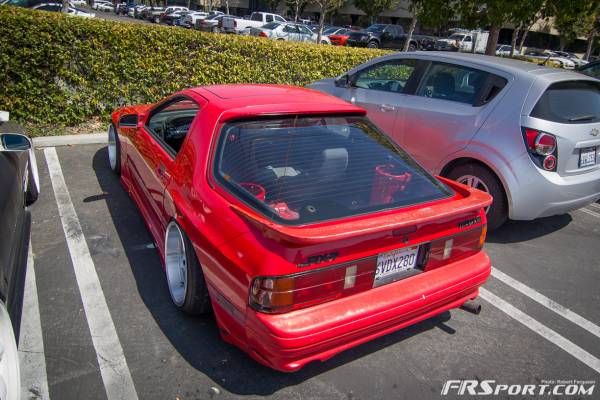 Speaking of slammed to the ground, I am sure this guy might be knocking of reflectors in the road while changing lanes.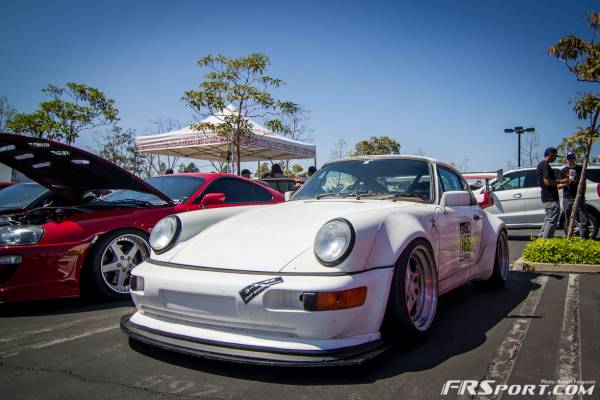 This was just a taste of the cars that attended. Here are the cars that we were really here to see, the competition cars.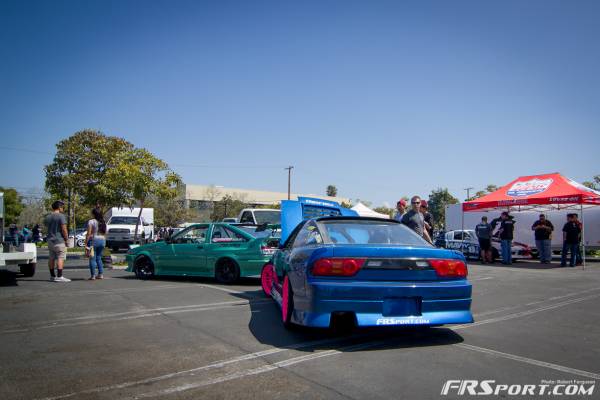 If you read our blog post regularly you might recognize these two cars from the last round of TOP DRIFT.
Luke Pakula's SR powered AE86, and Eric Hill's LS swapped bright blue sparkle machine.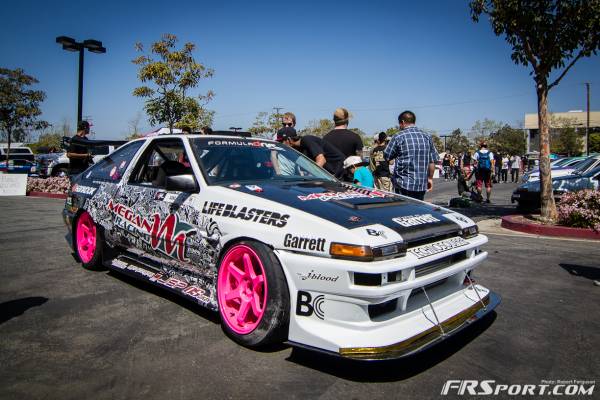 Taka Aono's new colors for his same car as every year. I really admire this guys love and dedication to the same chassis.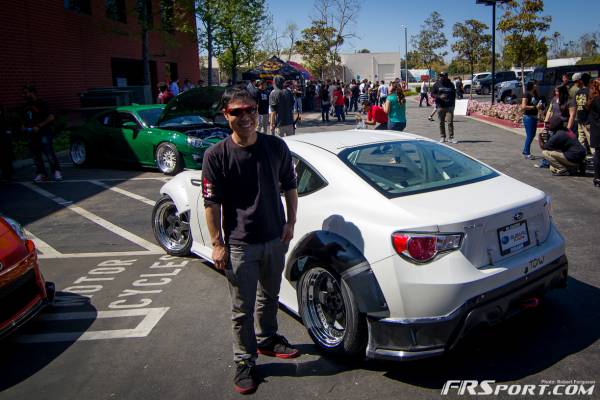 The Crash King himself. Toshiking Yoshioka with his new Subaru BRZ .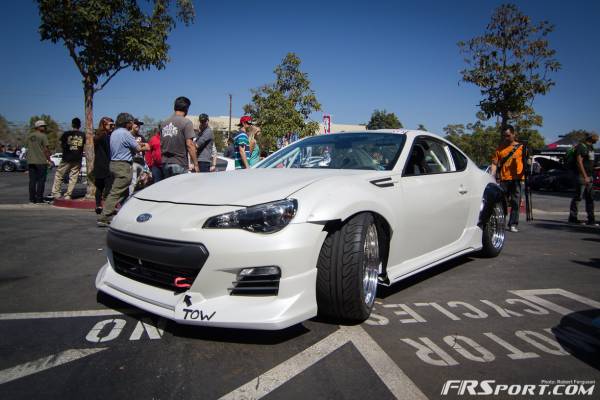 still needs graphics but I kinda like the idea of a few FD competition cars without it. Gives you the feeling that the cars are crazy street cars.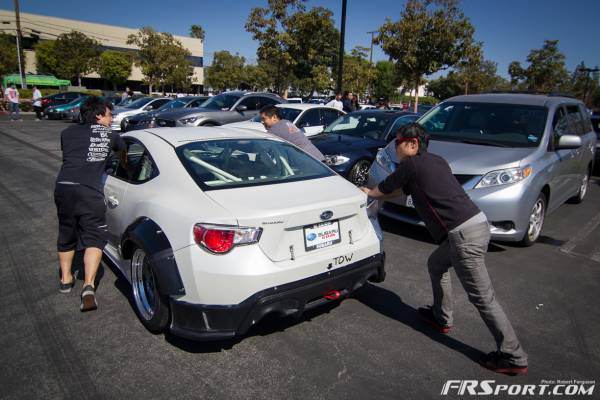 Currently the car is making a staggering 3 man power.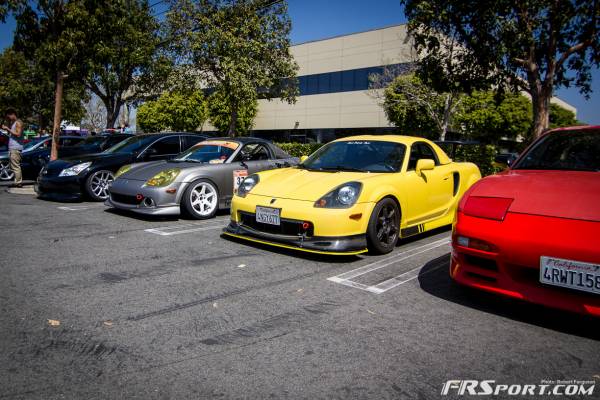 The Silver MRS above also competed in the last Top Drift Event.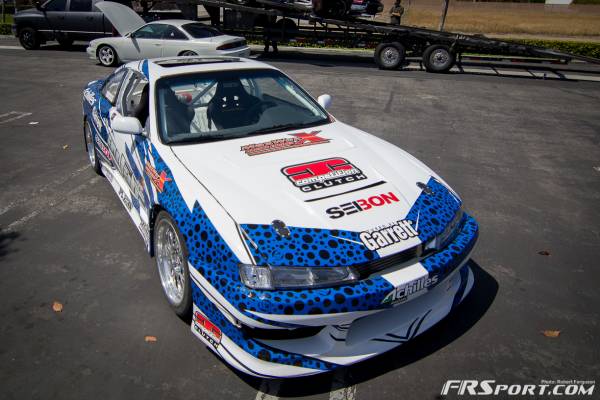 With all the new FRS BRZ action that is going on it is nice to see how popular the S chassis is in competition.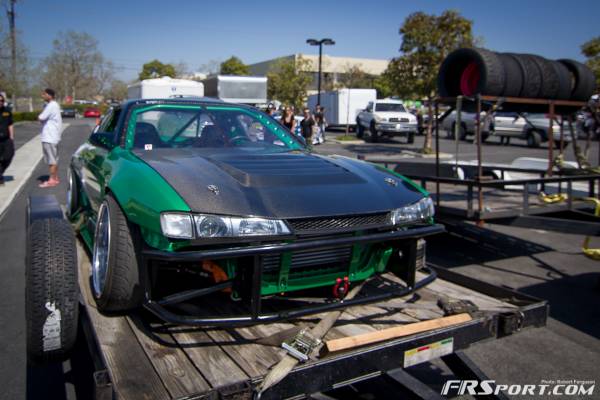 Forest Wang's kouki looking good as usual.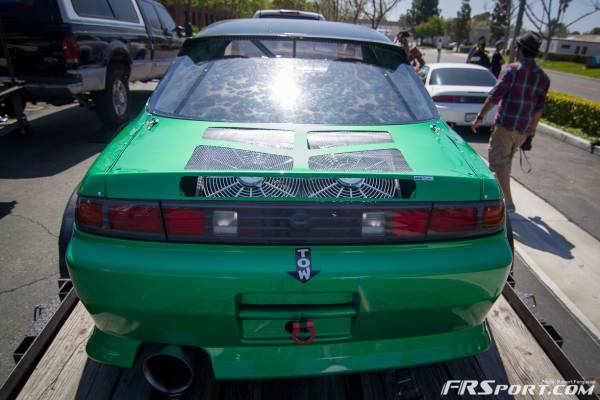 Complete with rear radiator setup. Reminds me of a certain someone's blue Zenki S14.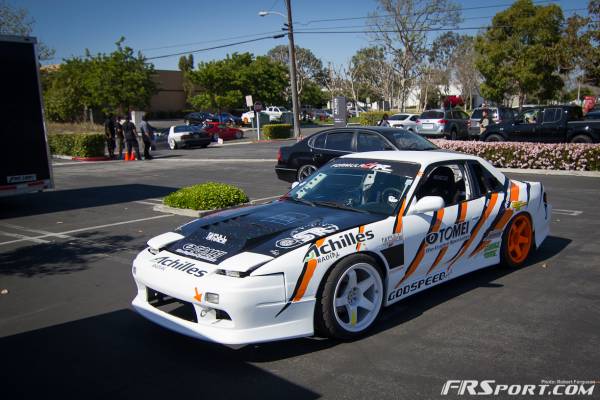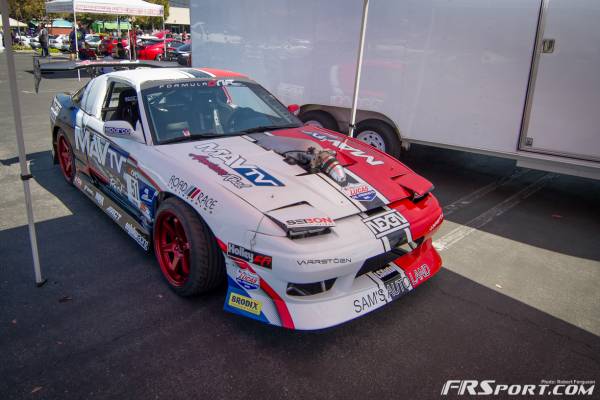 Nicest guy in FD Joon Maeng's Lucas oil s13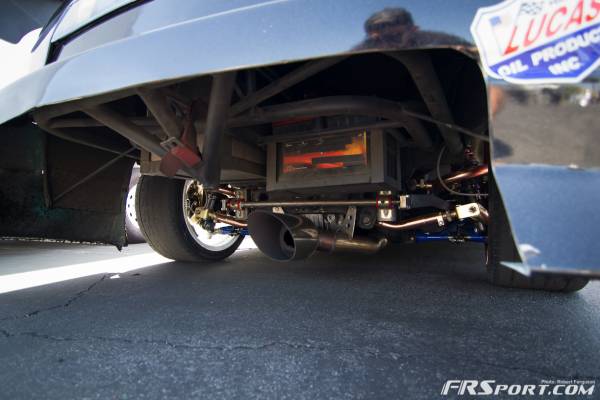 big enough exhaust on this car?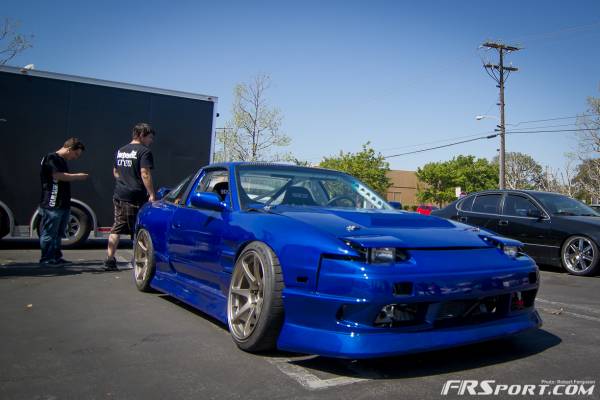 I don't really know who owns this blue car, but I give it a big thumbs up.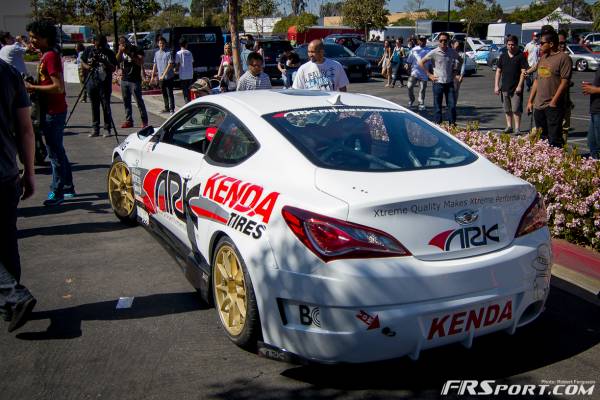 Hyundai Genesis coupe? It is about time someone competes with one of these cars.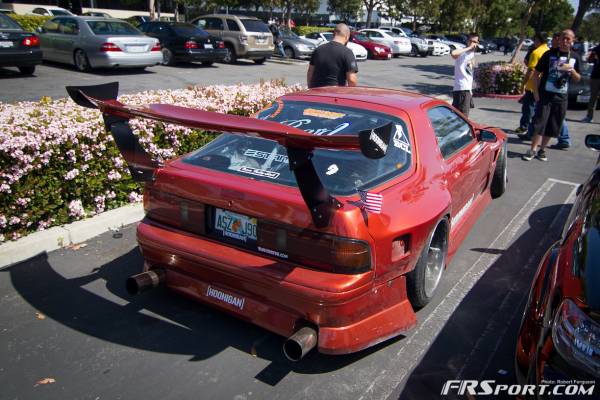 Formerly BG but now Mr. Hurt's LS powered FC, just needs a bigger wing…..car sounded nuts when he drove it around.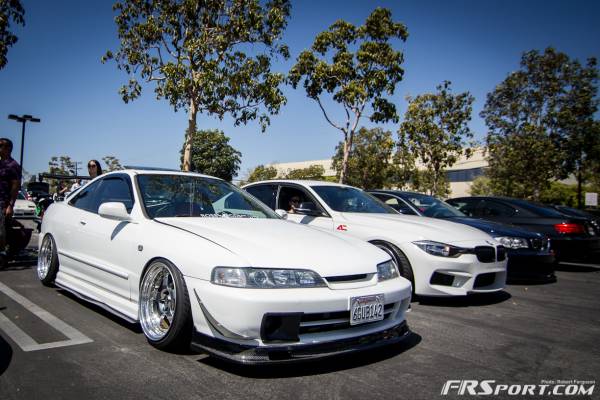 Ran into to this die hard Silvia enthusiast while I was there.  

That pretty much sums up the coverage of the competition cars, I showed up a little late and I am sure I missed a few cool cars, be sure to check out Formula D Long Beach in person or watch it in the comfort of your own home with some friends on driftstream.  Until next time,  and remember to have fun and appreciate each others differences in our mutual appreciation for cars.
Make sure to check out our full gallery by clicking the button below.