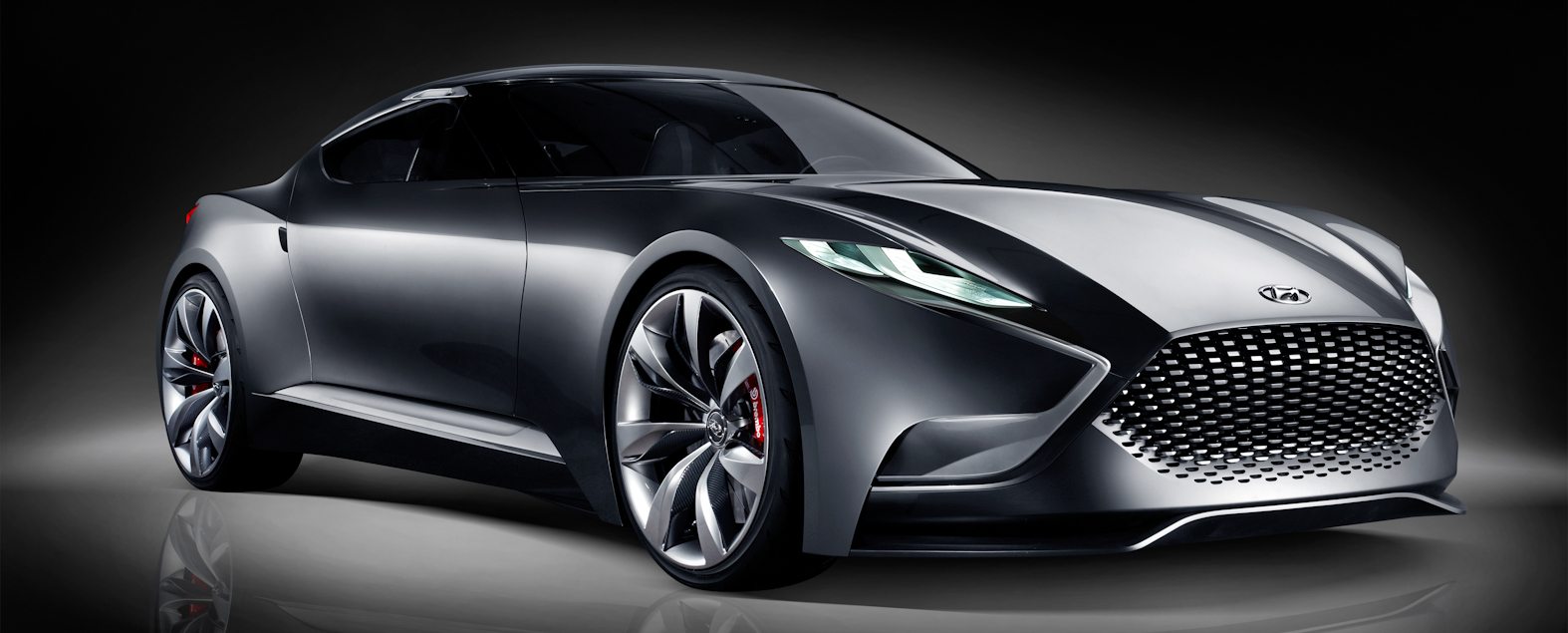 As companies like Honda or Nissan continue to make more average and safe looking cars, companies like Hyundai continue to eat at their market share with dynamic designs. Yes, Nissan has the GTR and the 370Z, but the rest of their line up is designed in a very safe and dull fashion, stylistically speaking. There is very little "motorsport" influence within their line ups aside from the cars mentioned.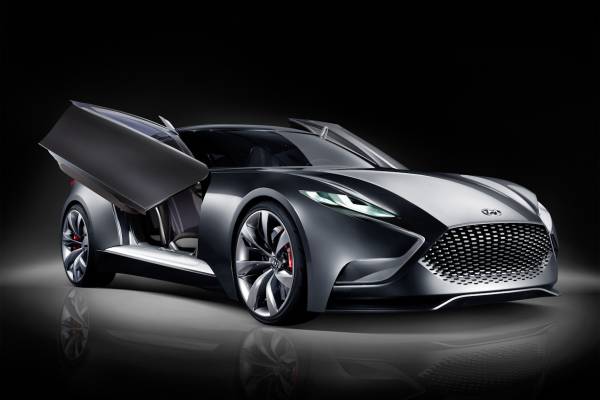 Above is the most recent concept vehicle by the Hyundai car company, the HND-9. A truly dynamic and athletic work of art. Because of vehicles like this, Hyundai is now known as the company that pushes the design envelope. Time will only tell if mechanical durability and longitivity are also benefits of their cars, but its pretty safe to say that so far they have the design game down.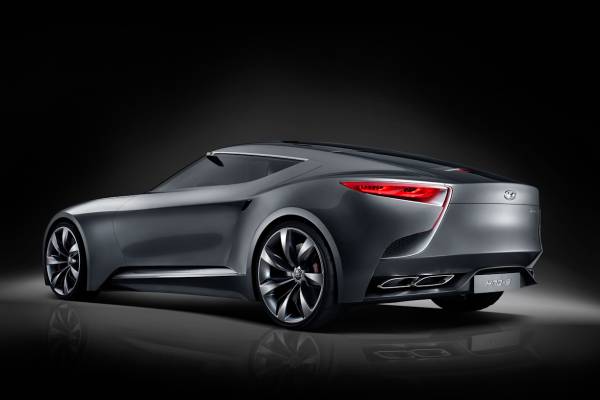 With cars like the HND-9, the Genesis Coupe, the Veloster Turbo, and even their sedans,  it is only a matter of time until they wow the world even further with an affordable, light, and rear wheel design that blows the other cars out of the water, both stylistically and financially. Currently the leaders, the Scion FR-S and the Subaru BRZ, are eating up the sport compact market and Hyundai's Genesis Coupe is reasonably priced but a little too heavy to compete with the likes of those two cars.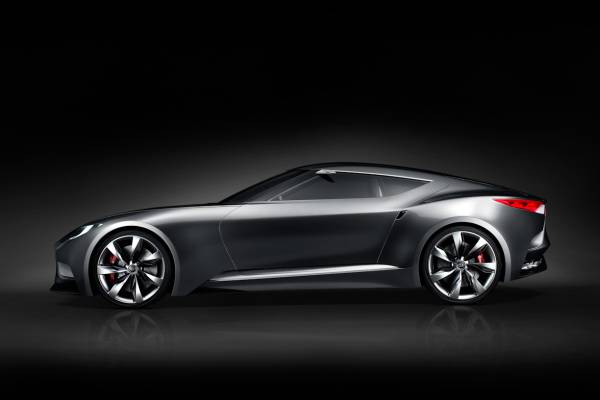 Perhaps with the introduction of this car, Hyundai will make the room to create a car for the enthusiast as well. Since they are the rebels of the car industry, it wouldn't be surprising if they upstage the success of the Scion FR-S or the Subaru BRZ. For now all we can do is speculate and awe at their newest creation.
Make sure to click the link below for the full resolution images provided to us by Hyundai. You can also find Hyundai's complete press release on the HND-9 beneath that.
View Gallery
"March 28, 2013 – Hyundai Motor Co., the fastest-growing automaker by brand, today staged a world-premiere of the HND-9, its latest luxury sports coupe concept that illustrates the company's future design direction.
"HND-9 will give customers a glimpse of Hyundai's future luxury sports coupe models," said Suk-Geun Oh, head of Hyundai Design Center. "Representing an evolution of Hyundai's 'Fluidic Sculpture' design philosophy, the rear-wheel drive sports coupe concept balances high performance with a sophisticated image." The concept was unveiled at the 2013 Seoul Motor Show.
The HND-9 is the ninth concept model developed by the Hyundai Motor Group's R&D Center in Namyang, Korea. Based on a modern reinterpretation of an elegant, classic premium sports coupe, sophisticated details in every design element of the car reinforce a premium look. The vehicle, with its dramatic, long hood and wheelbase, has an overall length of 4,695mm, width of 1,890mm and height of 1,340mm with a 2,860mm wheelbase.
Equipped with 3.3-liter turbo GDi engine and 8-speed auto transmission, HND-9 delivers a maximum output of 370ps, while its exterior design exudes a befitting image of the powerful performance.
Fluidic yet sleek character lines that stretch from headlamp to trunk, voluminous, powerful car body and a striking, wide hexagonal-shaped radiator grille enhance the vehicle's high performance image. Moreover, butterfly doors, sculptural rear combination lamps, and dual tailpipes placed on both sides, give the car a sleek, futuristic look. Twenty-two inch alloy wheels – mixed with carbon materials – also contribute to great styling, while lowering its weight.
Like its exterior, the interior styling of the HND-9 was designed to deliver a modern, luxurious driving experience. Three key concepts were embedded into the interior design to realize this goal: spiral sculpture, elegance and high-tech interface.
Based on the spiral sculpture concept – derived from Hyundai's Fluidic Sculpture design philosophy – dynamic and distinctive spiral-shaped metal lines frame the entire interior in a speedy and rhythmical way, creating a unique layout. 
The seats are made of sporty yet luxurious mesh, and depending on which angle they are seen from, they project different colors, exuding elegance and mystique. The driver-oriented, high-tech interface is modeled after a cockpit, offering both improved functionality and aesthetics, optimized for dynamic driving.
Including its world-premiere concept, Hyundai exhibits a total of 30 cars and 11 new technologies in 10 specialized zones, including displays for children. Hyundai's booth, the largest at the show, is based on a theme called 'Brilliant Moment O.' The letter 'O' represents both Hyundai's will to strengthen its basics (zero) and its communication with customers (circle).
Furthermore, as part of the company's continued efforts to realize its 'Modern Premium' values, Hyundai introduced a variety of both internal and external collaboration projects. Namely, the 'i40 Art Car,' 'My Baby' project and 'Equus by Hermes' concept car showcase Hyundai's brand enhancement efforts through design.
"Hyundai Motor has come a long way. However, we will not rest on our laurels, but continue putting forth our utmost efforts to deliver Hyundai's unique 'Modern Premium' values to more customers," said Choong Ho Kim, President and CEO of Hyundai Motor."