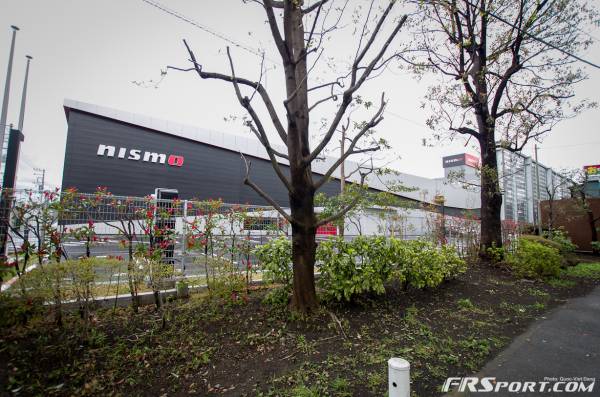 Recently, I spent my vacation in Japan. Similar to many car enthusiasts, I made it part of my itinerary to visit a few car museums & events. Over the next month or two, I will upload pictures for each one. I want to cover my Nismo Gallery visit first since I have found very little information and pictures of the inside of the building via searching on the web. Nismo Headquarters have only been open for about a month, so this is totally understandable.
Although the Nismo Gallery is very small compared to other car exhibits like Toyota's, it is still definitely worth a visit for any Nissan (or car) enthusiast. You get to see some of their race cars, and if you are lucky, see the Nismo/Nissan techs work on R&D Skylines, Silvias, and Fairlady Z's through the ceiling-to-floor glass behind the "Staff Only" area. In fact, one of my favorite things about the Nismo Gallery area is that the door handles are made from camshafts!
For those of you wishing to visit the Nismo Gallery in person, put this address into Google Maps:
Kanagawa-ken, Yokohama-shi, Tsurumi-ku, Daikokuchō, 6−1, Japan
The door sign lists the Gallery open from 10:00AM – 5:00PM daily. Keep in mind, there are fixed holidays (typically certain Mondays) where many places are closed. You have been warned!
For this trip, I took the JR Line from where I was to Shinkoyasu Station. I dropped by the Nissan Engine Museum during the same trip (15-20 minute walk there, then another 15 minute walk to Nismo Gallery). Pictures from the Nissan Engine Museum will be posted at a later date.
On to the exclusive photos!
[button color="#FFFFFF" background="#FF7F00″ size="large" src="http://heavythrottle.com/?page_id=9844&preview=true‎‎"]View Gallery[/button]