I've been autocrossing for a good amount of years, 10 to be exact.  And in those 10 years, I never ever competed in a SCCA ProSolo event at all.  Well, that changed this year as I kicked myself and wondered why I had not done this type of event before!
What is a ProSolo you might ask?  Basically, it's  autocrossing combined with drag racing.  Yes, you heard me right.
Here's how it goes: You are lined up side-by-side against another competitor with the atypical "Christmas tree" of lights that run down until it hits green and then you GO!  There is a left and right course that are both mirror-images of each other as you run one side first and then switch off and do the other side.  In a nutshell, fastest time wins in your respective class.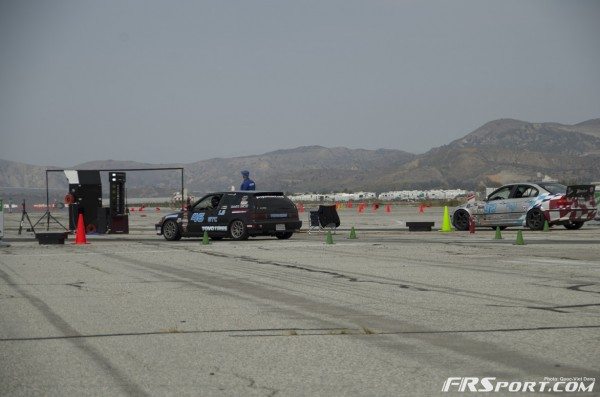 Without going into too many details that might boggle your mind, competing at the ProSolo was fun!  Although there were similarities to the Gymkhana events I used to do, there was  a new type of stress that I had not experienced before in all the years I've competed.  This was probably due to the heads-up style of racing in which you do a total of 4 runs (2 per side), one right after the other with the  total amount of runs during the entire competition numbering in at only 12.   But this stress was something that was more exciting than scary, something that got the adrenaline pumping and my passion fired-up in a good way.  I did not compete in my own car unfortunately but I drove the car pictured below: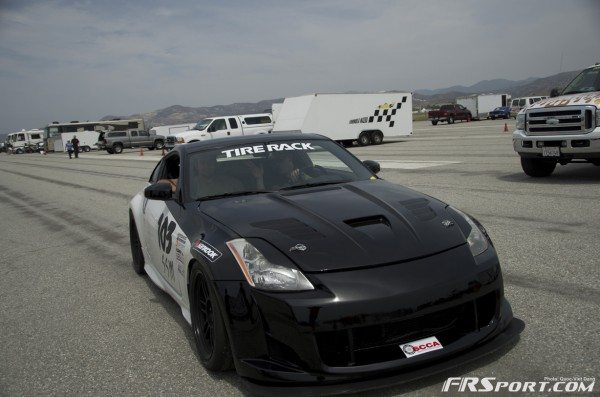 I "co-drove" the 350Z  in SSM class (Super-Street-Modified) which allows for an almost unlimited amount of suspension modification and the use of Slicks/R-compound tires.  The cars in this class consisted of a Mitsubishi Evo, a couple of Porsche GT3s, a turbo'd Miata,  and a FC (stiff competition indeed).  While I did not finish in the top 5, it didn't really matter much to me because I just wanted to experience the taste of  ProSolo competition AND what a good experience it was!   Much thanks to my co-driver Alex for letting me flog his Z during that weekend and I will definitely be motivated to do this event again and finish higher next year!