I've been through a few revisions of various S13's (coupes and convertibles) for daily driving, street tuning fun, hpde's, and autocrossing.
At some point, it seemed personally inefficient to try to build a street-driven seriously competitive autocross car. While searching online for 5-speed swaps (yes, I was racing an automatic turbo s13 convertible, haha) and other miscellaneous upgrades, I found an s13 convertible shell with full cage for sale. One of my friends was also getting out of the road racing/240 scene, so his LS1 setup was up for grabs. I decided to retire my semi-daily driven autocross car, Kandi, and build another from "scratch." So, Kandi was sold as a shell & some of the remaining parts became donor components for my new build.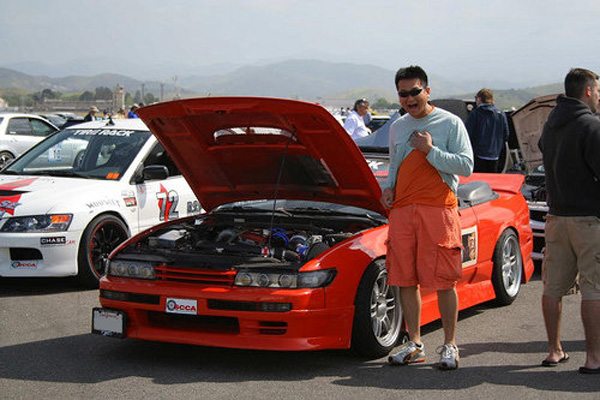 After purchasing and arranging for delivery of my new race shell, I eagerly awaited for the arrival of my new toy to make its journey from Georgia to California. Just a week a later, an 18-wheeler arrived at my doorstep!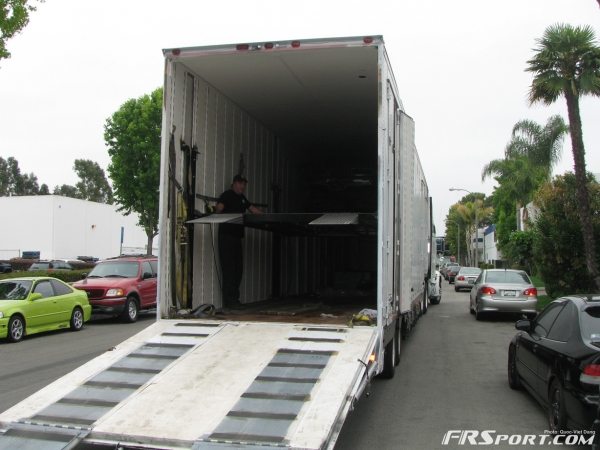 It was like Christmas in June! FYI, it definitely pays to spend the extra cash on enclosed transportation when having a vehicle (especially a convertible) delivered across the nation – the driver informed me there were a few storms during the trip. Welcome Kandi 2.0.This car will be built to run in X Prepared for SCCA Solo (Autocross). It's an expensive class to run in with super fast drivers, but the build and race experience should be fun. Once she is running, I can run multiple classes locally depending on the tires I choose.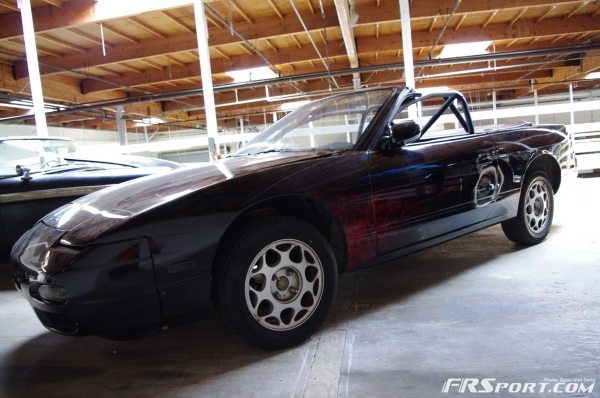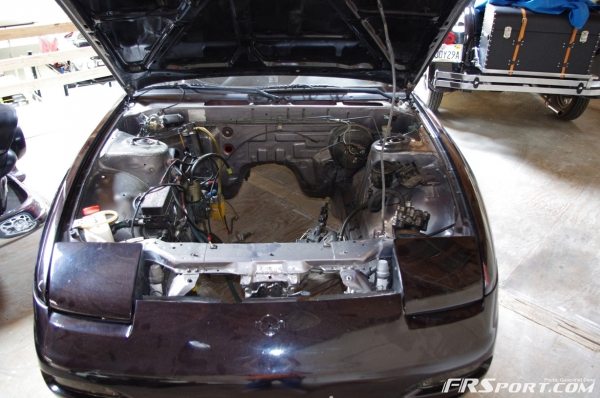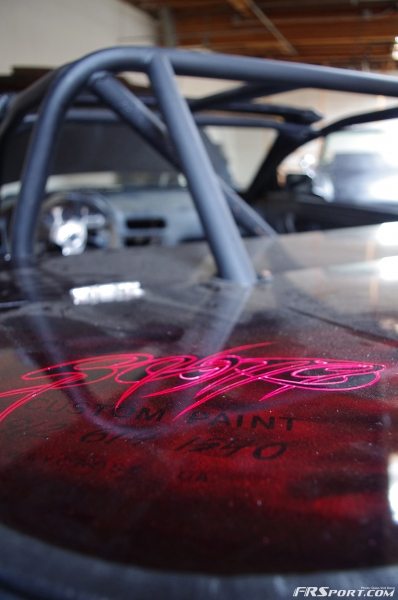 As an aside, this shell was purchased back in 2011 & we still aren't running yet. I have been taking my sweet time gathering parts, fitting components, removing components, buying even more parts, and overall just letting her sit around. In the meantime, I've been co-driving/racing another car: '66 Austin Healey Sprite in G Prepared. Since I've had another car to race, which also happens to be much easier to work on, I haven't worried too much about finishing the project. Each time we are just about bolted up, we run into some issues where we have to pull the suspension, pull the engine, or do something else that makes it look like a bare shell again. However, over the last few months, we have made some great progress. We'll catch up on my progress through this blog over the next months.