One of the first things I worked on for Kandi 2.0 when I received her was the footwork. There were a lot of parts to transfer over. However, I quickly realized many parts were worn out; looks like spherical bearings on a semi-daily driven car doesn't last forever. Over the past couple of years, I have installed, removed, replaced, and reinstalled many parts – so, some of these pictures may be out of order ;).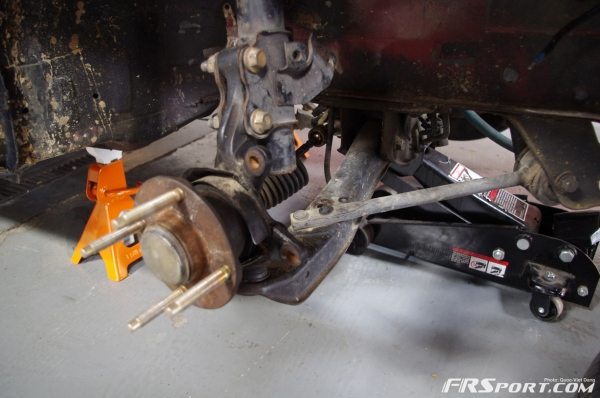 I transferred the good parts & purchased new suspension parts where needed. I kepted the original 5-lug setup (Attain front conversion hubs and z32 OEM rear hubs are still good enough for now since they don't exhibit any noticeable bearing play) with extended Nismo studs, the z32 rear brakes, my Nismo Power Brace, and other miscellaneous parts. The suspension work on the S13 convertible was performed throughout the last 2 years, so some pictures may not be the latest iteration. Money was saved, then spent accordingly as I could afford parts between 2011-2013. I can't wait to get this little 240sx convertible back out on the track where she belongs!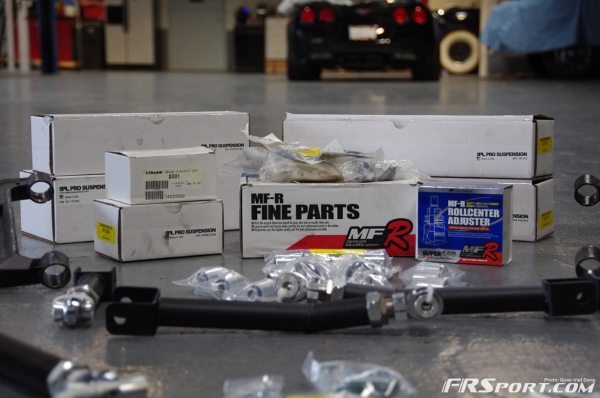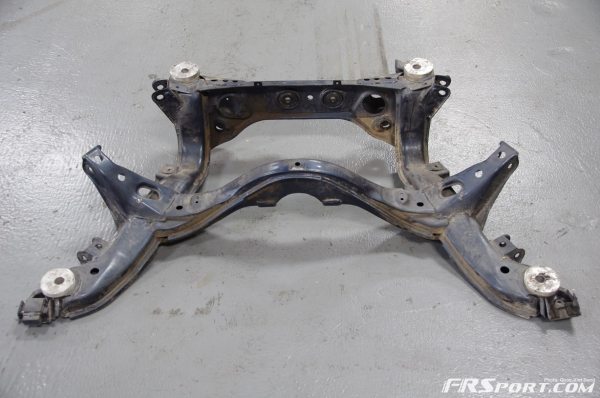 I ordered new SPL Parts for my aftermarket arms: tie rod ends, tension rods, rear upper control arms (not shown in pictures), rear traction control rod, and rear toe rods. I also got a DiF power steering bushing and DIF differential housing bushings for good measure. The stock front and rear lower control arms were stripped, braced, had their bushings replaced with Moonface spherical bushings, and the ball joints were replaced with roll center adjusters. These were all paired with z32 rear knuckles (also with spherical bearings), custom koni adjustable struts, and an s15 rear subframe. Lastly, the front brakes were replaced with Wilwood Superlites obtained from a group buy through the Nissan Road Racing forums.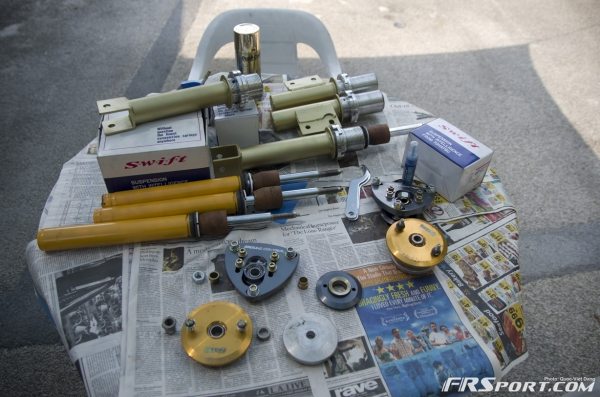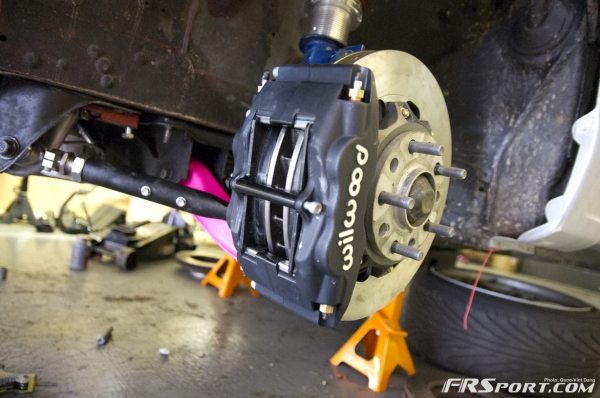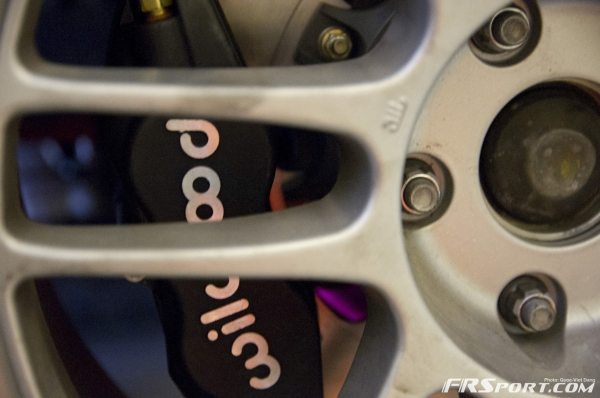 Currently, I'm still test fitting the Sikky front sway bar and J30 rear sway bar with some Energy bushings. There are still some engine oil pan modifications needed, so final fit is still to be determined. The engine has been pulled (for the 2nd time) to take care of some engine/transmission issues, but that is a post for a later time. Along with the other miscellaneous parts, the suspension for Kandi 2.0 is about complete.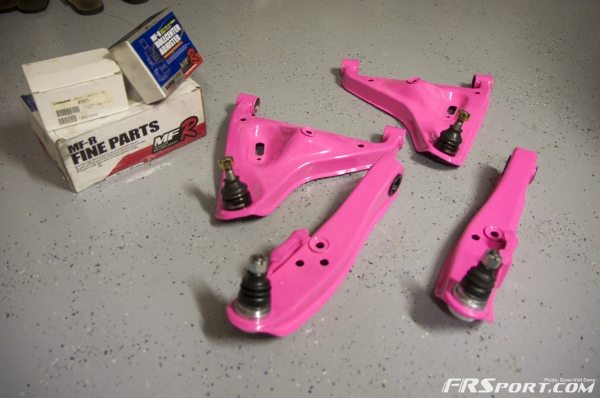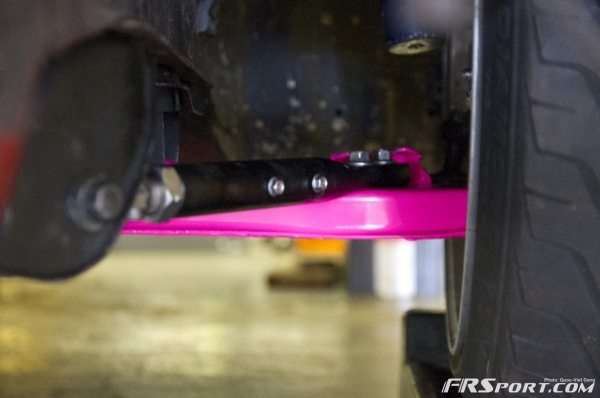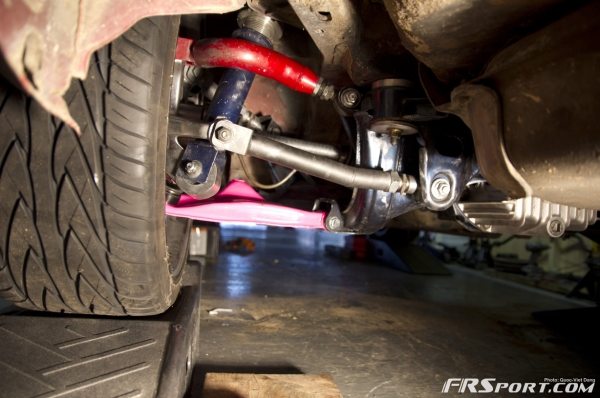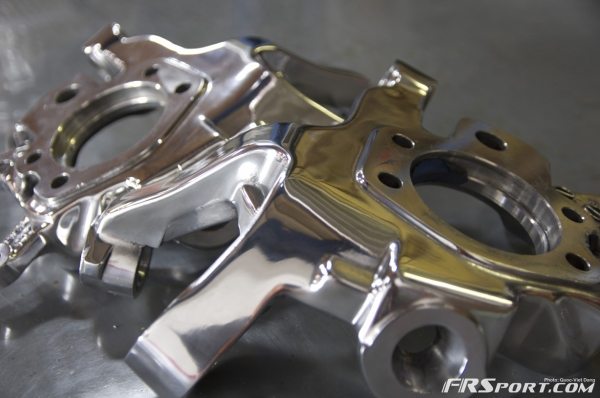 All of the suspension was test-fitted with random spare rims/tires that I had. I also test-fitted with the proper diameters and widths, but those will be dealt with once I'm ready to align and corner-balance. For now, I have random street tires until the painting is done. For the initial car shake-down tests, I will be on some old R-Compounds. Once I run out of R-Comps, I plan to move on to full racing slicks, since that is what the class allows.
Hopefully, I won't have to change or buy too many new suspension components in the near future; I sure wish race car budget money would come more easily. It would be nice to have gotten the Driftworks front knuckles or the new GKTech billet front spindles, but the Driftworks pieces didn't really work with my existing components (required S14 front parts) and the GKTech spindles only recently came out (and me with no money for the pre-order). When I eventually refresh this setup, I'll most likely be looking into custom front & rear spindle options. For now, the suspension seems to sit nice and flat, which is a good step closer than where it was on the previous setup on Kandi 1.0.