Top Drift round 4 has come and gone. And to say it was exciting would be an understatement. With this being the finals, all the top drivers come out to round out the year, and every one is pushing, because in their mind, if they crash, they have time to fix it.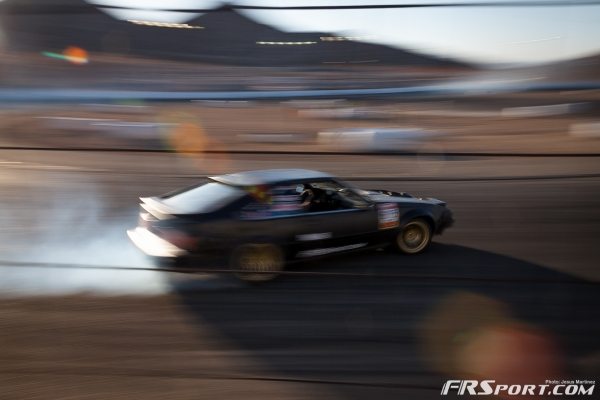 Even in practice people where pushing hard. Throwing down some killer runs.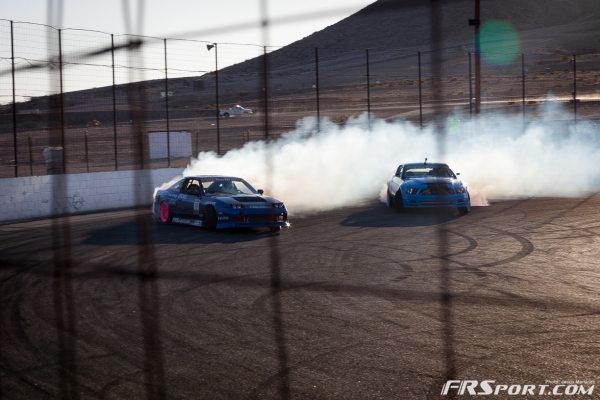 Some too hard. "Crazy Rob" ended up putting it into the wall during practice pretty hard, but some how was able to put it back together and come back to compete the next day. The "Spirit of Drifting" aware definitely went to him for this one!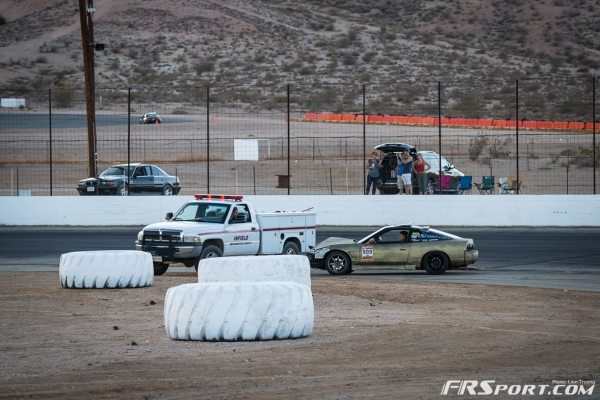 I personally really like this track because of the walls. Nothing looks more excited for the crowd then coming close (or tapping) the wall. I was feeling good about the track and the car felt good. I think this all translated to a good qualifying run because I was able to qualify first, and win the Insane Entry Award ($200 cash!)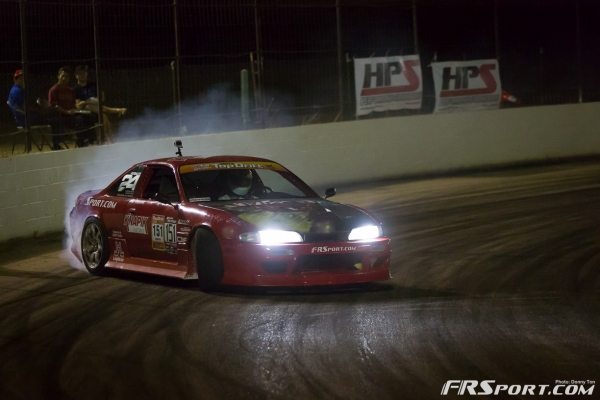 Coming off the high, and anxiety, of qualifying I was paired up against Chris in his LS powered S13. I've never had to fight so hard for the win. Chris and I would end up running 3 One More Time's. Never had I had to work so hard for the win, but after the smoked cleared it was announce that I was to move on to top 8 and face Eric Hill, in his LS powered S13 hatch.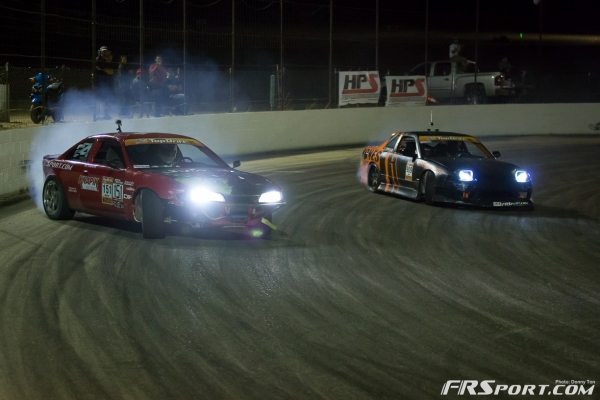 By this time, all the aero from my car was stripped, and the rear end pushed in with all the wall taps. This probably helped me not care as much. So I would push my 3 cylinder running SR20DET to the clutch kicking limit, and take the win.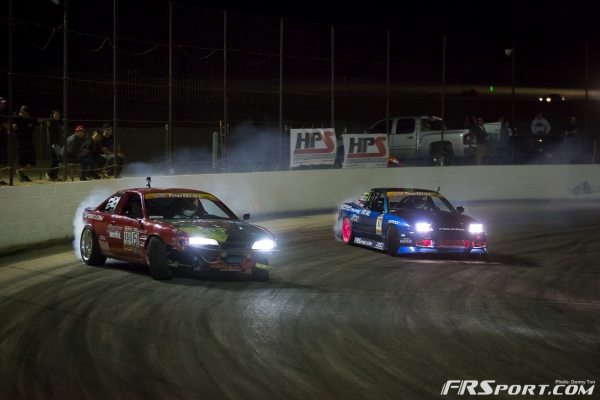 I would now be paired up with Spike Chen's LS powered S13 "truck". He too has little care for how the car looks, so we would end up running 3 one more times until my transmission's 3rd gear gave in, and popped out, putting me into a slide into the wall.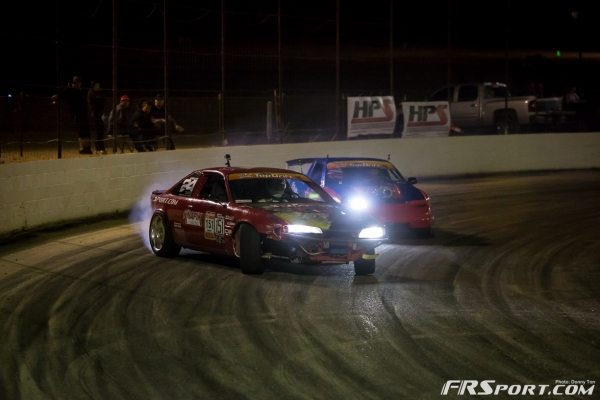 It was a battle for 3rd now against the always consistant Jason kim in his VQ powered s13 hatch. He would prove to be the better man in his lead run, and take 3rd place for Top Drift round 4.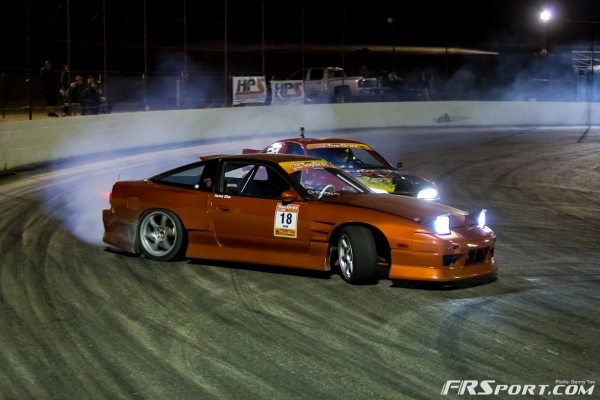 The car is beat and battered, but I've never had more fun! Now its time to put it back together! Because we have Redline Time Attack to run in about 2 week! YIKES!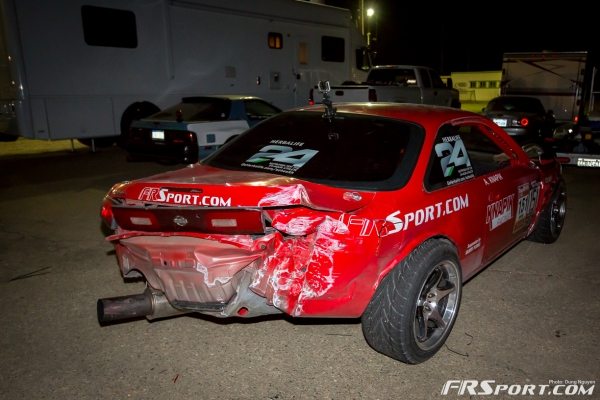 Check out the full gallery at http://heavythrottle.com/event-coverage/track-events/2013-top-drift-round-4/