A few days ago it seems I was just posting a quick teaser to what was going to be the most epic car  debuting at Frankfurt, the BMW i8 Hybrid Super Car; well here it is a couple days later and the Toyota Yaris Hybrid R Concept  is looking to compete for that  trophy at the 2013 Frankfurt Auto Show with their minuscule car with the giant heart!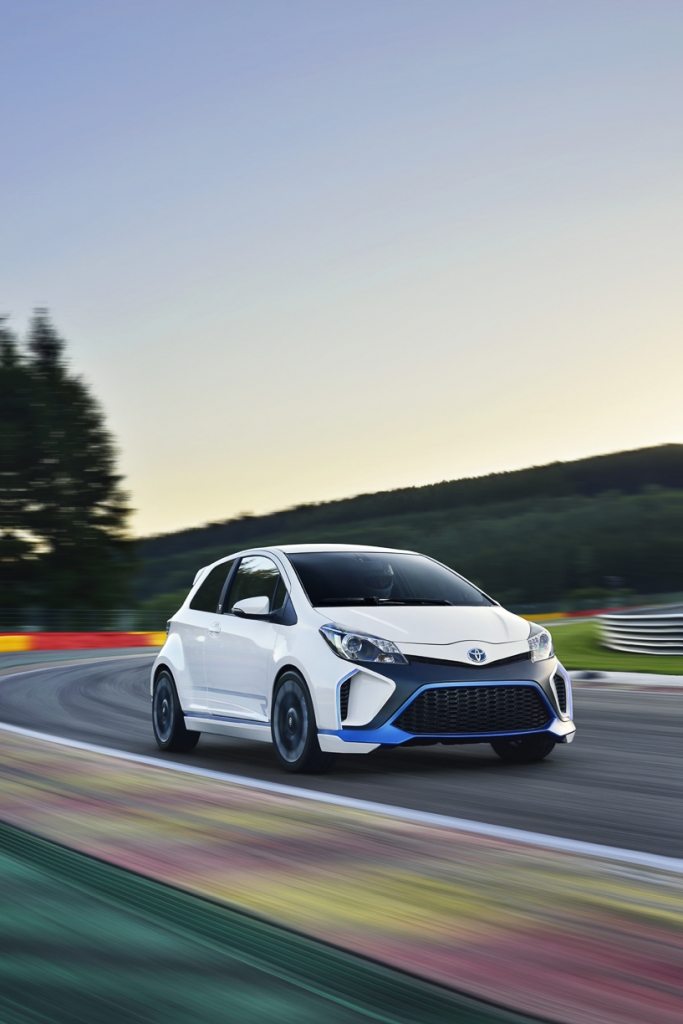 The latest press releases by Toyota UK have leaked concept images of the car and in depth details about how their Frankenstein car works.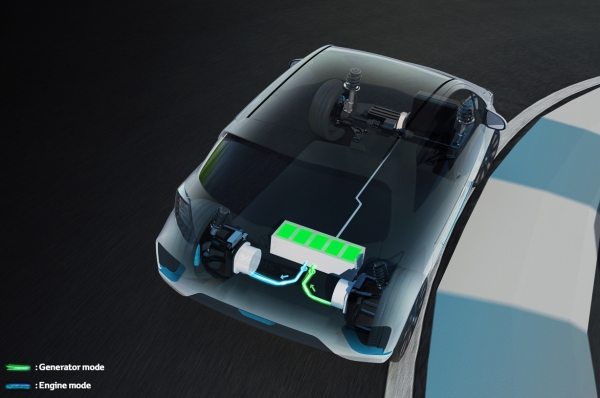 To put it in layman's terms the car's power-train essentially combines a turbo charged, 4 cylinder engine outputting about 294 BHP with two 60 BHP motors; this ultimately puts the the small, futuristic Yaris at about 414 BHP Total! Here is Toyota UK going into a bit more detail into this concept:
[quote align="center" color="#999999″]… the powertrain features a 1.6-litre petrol Global Race Engine and two powerful electric motors that give the car intelligent electric all-wheel drive. It also makes use of a supercapacitor to harvest and store energy, just like Toyota's TS030 Hybrid Le Mans car.
The engine is a turbocharged four-cylinder unit with direct injection, developed by Toyota Motorsport (TMG) according to international sporting regulations. This means it can potentially be used in a number of different racing categories. While the engine drives the front wheels, each rear wheel is powered by a 60bhp electric motor – the same as that used in the standard Yaris Hybrid.
In combination, the elements in the hybrid powertrain produce maximum power of up to 414bhp (309kW). The two electric motors work as electric generators when the car is braking, and supplement the petrol engine's performance under acceleration (Toyota UK).[/quote]
All this power packed into a small and presumably light car could be a dangerously fast recipe. I am positive that this vehicle is the result of recent collaboration between BMW and Toyota although no mention has been made towards that speculation. It's just interesting to note that just a few months ago they were both releasing news of collaborative hybrid tech efforts and here is the Frankfurt auto show and each company is about to unleash some electric madness for their respective markets.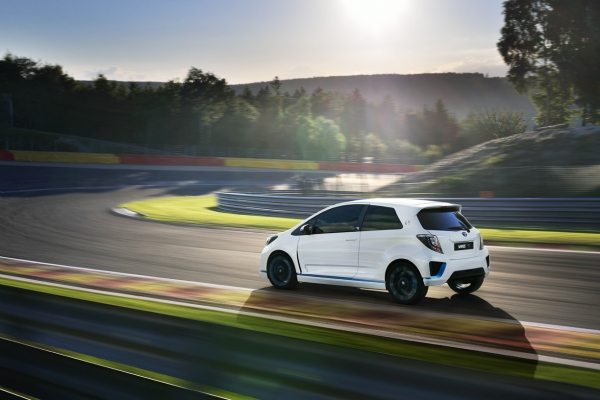 My interest has certainly been captured and it will be even more interesting to see if some of this tech also gets passed to Toyota's Supra revival.
Want to check out more images of this tiny beast? Make sure to click the button below for some high resolution imagery provided by Toyota UK
[button color="#FFFFFF" background="#FF7F00″ size="large" src="http://heavythrottle.com/event-coverage/miscellaneous/the-toyota-yaris-hybrid-r-concept/"]View Gallery[/button]