Using the same recipe as recent Jaguar and Toyota Prototypes, the BMW i8 made its debut yesterday at the Frankfurt Autoshow. The BMW i8 uses a combination of twin turbo power and regenerative electric powered motors to produce an overall power of 362HP.  This is BMW's first plug-in hybrid and considered by BMW as their most forward looking vehicle.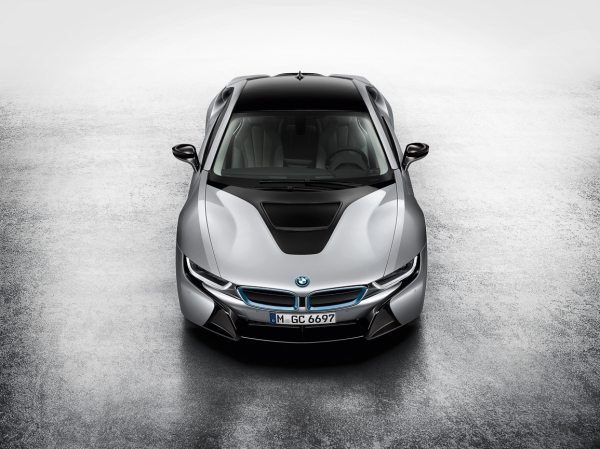 For $135,925 this new offering by BMW will surely compete with the likes of the Tesla Sedan better than their odd looking BMW i3, which they had previously stated was the vehicle to compete with the classy looking electric car. With features like vertical doors, full LED headlights, an extremely progressive design, and amazing fuel efficiency (94 Miles Per Gallon actually) this new vehicle will surely be turning heads in ritzy neighborhoods everywhere.
Take a look at the new BMW i8 for yourself in high resolution. Click on the gallery button below for a closer look at BMW's newest plug-in sportscar.
(Images: BMW)
[button color="#FFFFFF" background="#FF7F00″ size="large" src="http://heavythrottle.com/event-coverage/miscellaneous/the-2014-bmw-i8/"]View Gallery[/button]