As part of my running around Japan tour, I wanted to visit the Toyota Car Museum in Nagoya. I really enjoyed the city of Nagoya; it was "crowded" but not as much as Tokyo & there were more cars. Unfortunately, that also meant A LOT more walking to get to where I wanted to go since there were less train station drop-off/pick-up locations. I stayed at a hotel next to the closest JR station and wandered about town. The full selection of pictures are available at the end of the post.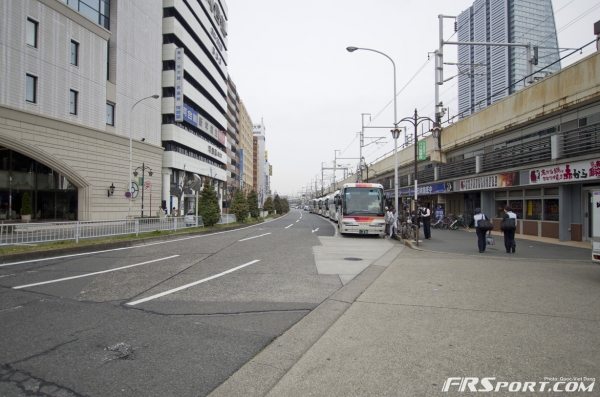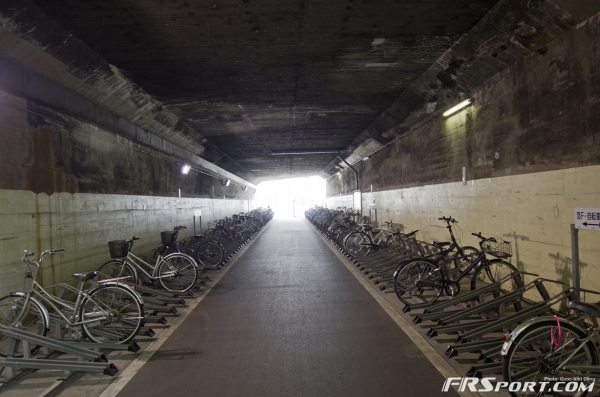 For those of you wishing to visit the Toyota Commemorative Museum of Industry and Technology in person, put this address into Google Maps:
Japan, Aichi Prefecture, Nagoya, Nishi Ward, 4-1-35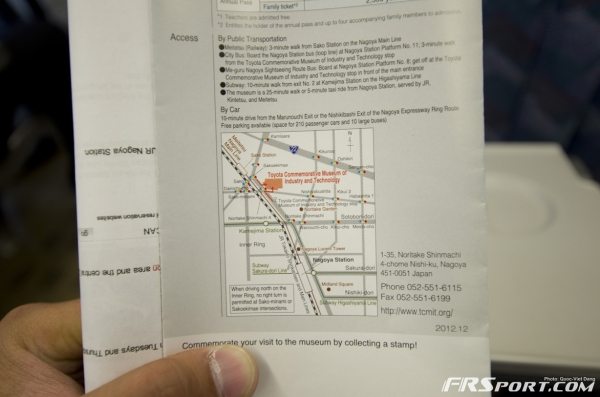 This will get you on the proper side of the street. If you type in "Toyota Commemorative Museum of Industry and Technology" into Google Maps and get directions, you may end up at the back of the building (fenced off) like I did!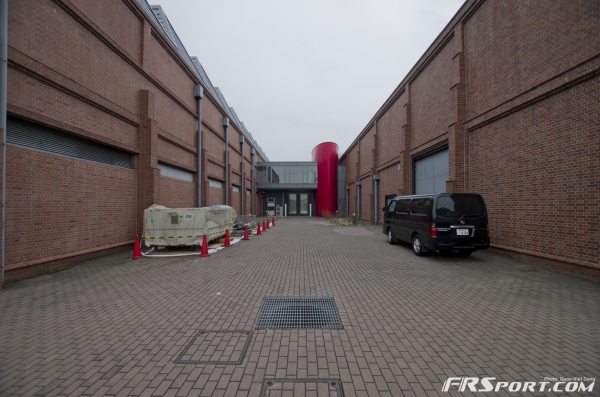 Once some nice Japanese people helped me find the front of the building, I was on my way to learning about Toyota's history! At first, I thought I walked into the wrong museum because all of the models on display were large textile machines. Then I quickly realized that this was where Toyota got their start.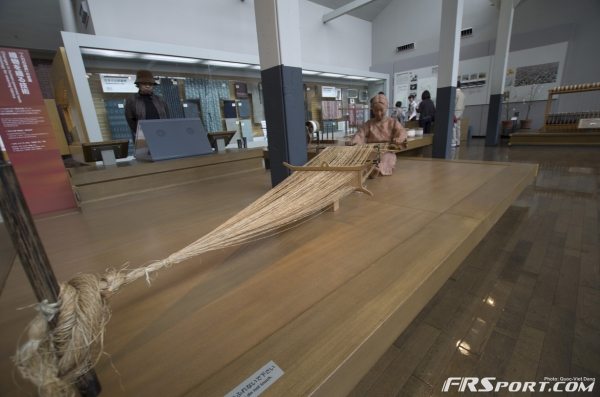 The entire museum had both Japanese and English text, so I was able to read up on a lot of Toyota's history. There were also several employees demonstrating different textile machines work – NEATO!
After wandering a bit more, I finally reached the first car section. Old school Toyota vehicles were super cool looking. I thought having clay (or whatever they were) models showing the manual process of building cars gave me a better appreciation of how tedious and meticulous Toyota's work was.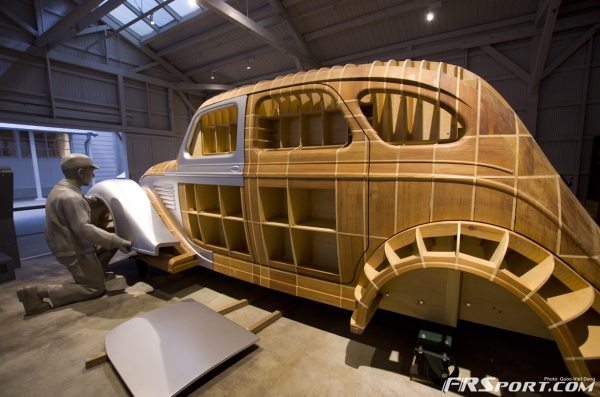 I thought it wouldn't get much cooler than this; then I found my way into the main/modern portion of the Toyota Museum. It was like a giant Toys-R-Us for car enthusiasts (except you couldn't buy what was on display).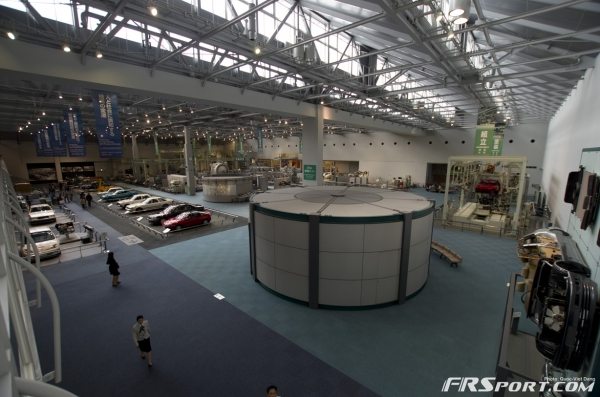 There were several automated displays that showed the inner workings of engines, drivetrains, and suspensions. It was super cool to just press the button and see all the parts of the car that you don't see when you drive, working and moving. This was significantly more enjoyable than watching a 3d animation on a screen.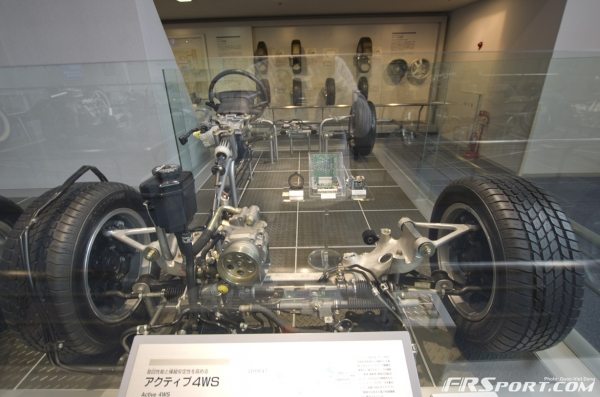 A lot of their engines were also on display. I had no idea Toyota made so many different engines. They were all super clean & some were also automated so you could see the pistons go up & down, crankshaft spin, etc.
Once I went downstairs, there were cool cars everywhere. Some of my favorites are below. The whole selection available during my visit are in the gallery – along w/ pictures of the specs for each car (who needs wiki when you have metal spec sheets).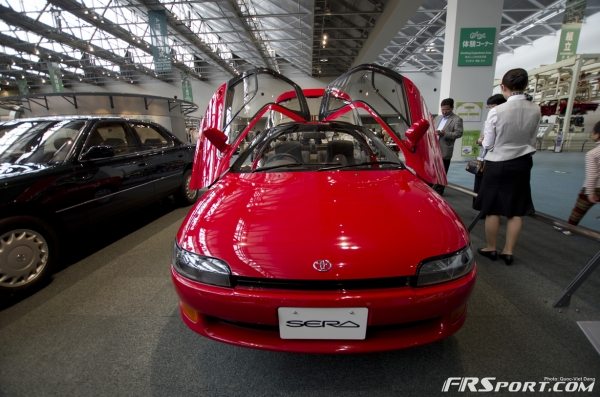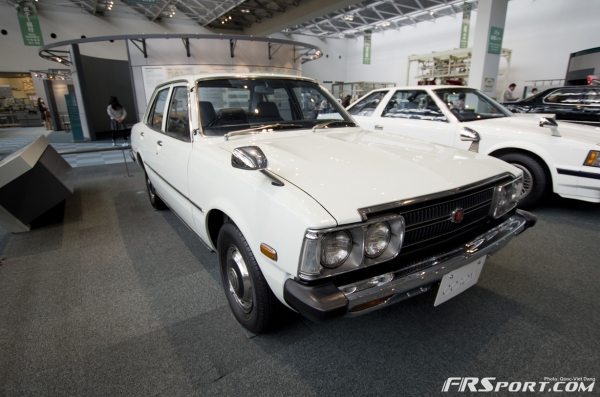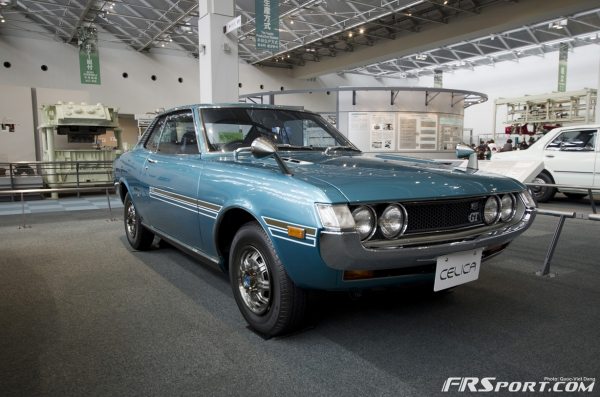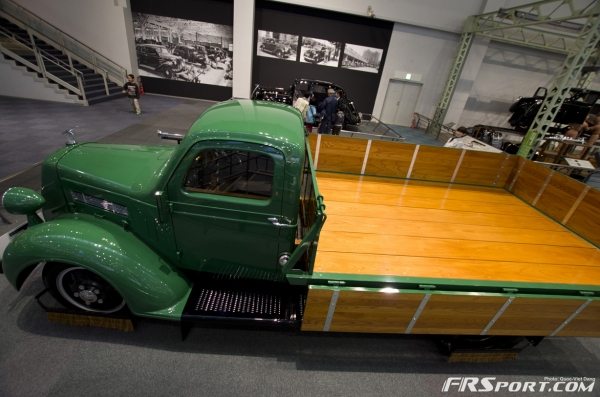 There were also a few automated machines showing how cars were welded by robots (minus the actual welding, of course).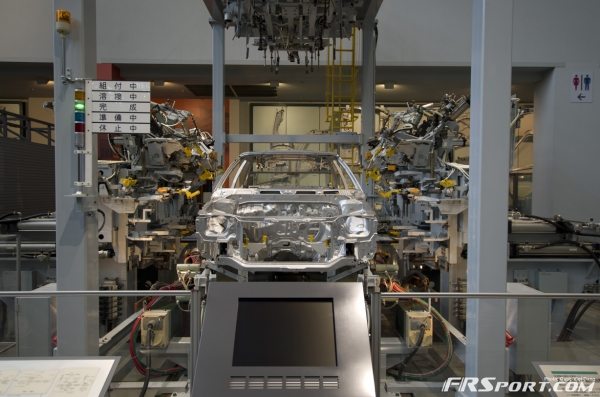 And there's something for actual kids, too! At one corner of the self-guided tour kids can build their own scale model car – complete with custom paint job and everything. You can also make your own commemorative coin w/ the supplied metal blanks (no paying $1+ like American theme parks).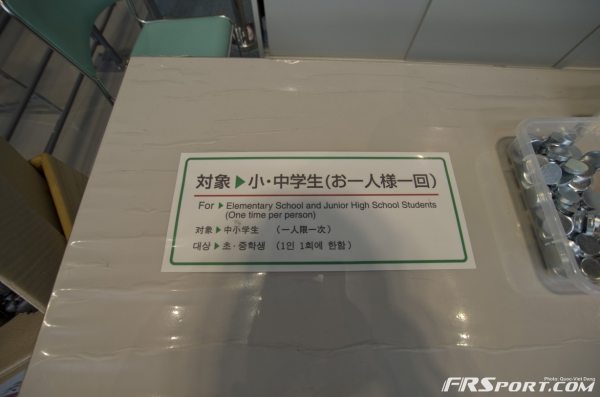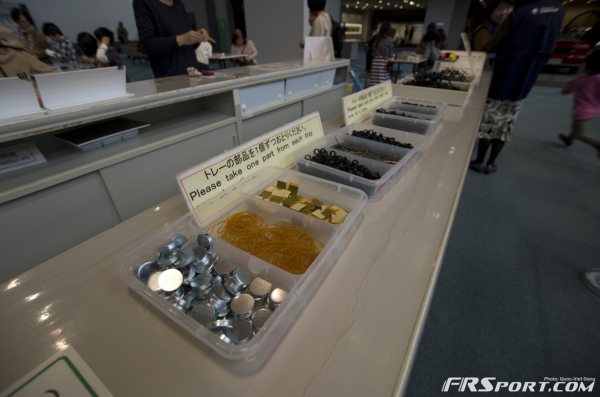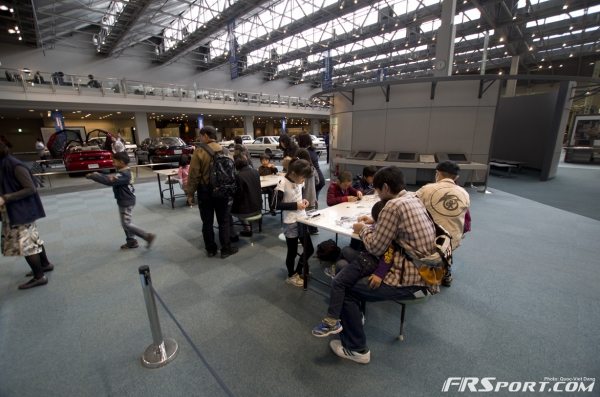 The gift shop also had funky collectibles.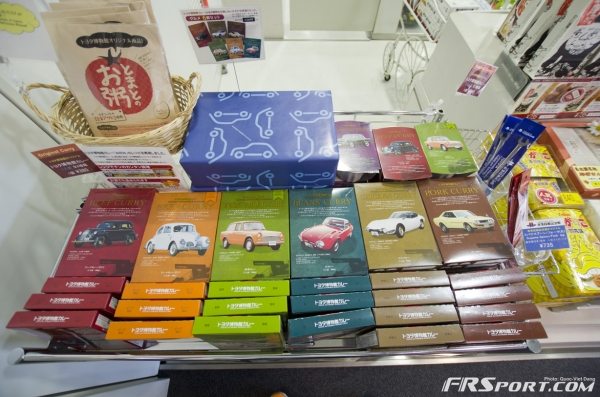 After my museum visit, I decided to "get lost" in Nagoya and just started roaming in the general direction back to the hotel but through different streets. I got hungry and decided to drop into a random noodle shop. There was very little English text on the walls, menus, and the waiter spoke very little English as well. I think the less English restaurants have, the better food tastes. The food was definitely excellent.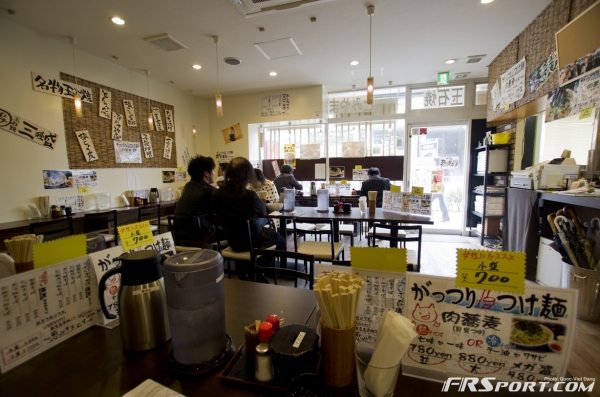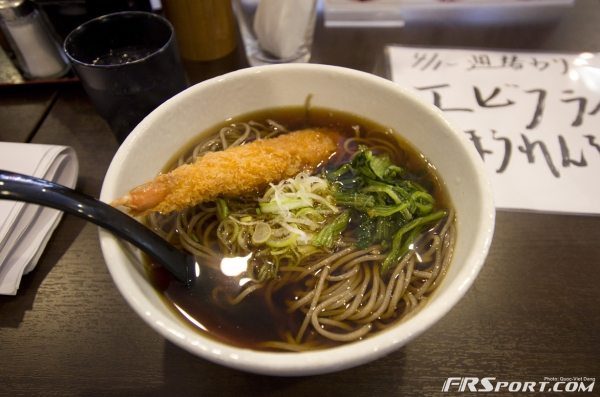 I walked through another random tunnel that had more bikes, many of which were also not locked. I probably could have covered a lot more ground.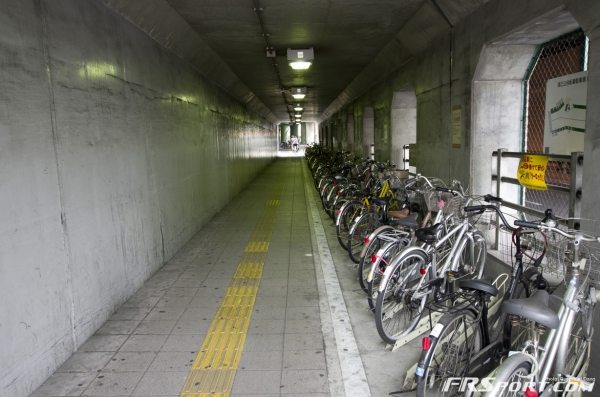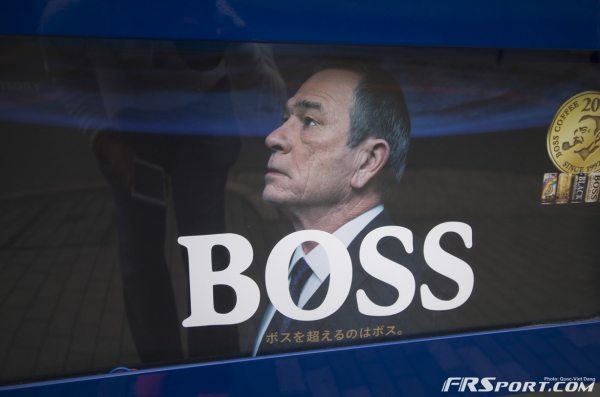 I didn't get to see this rotating garage operate, but the workers were amused that I was taking a picture of them and the garage, haha.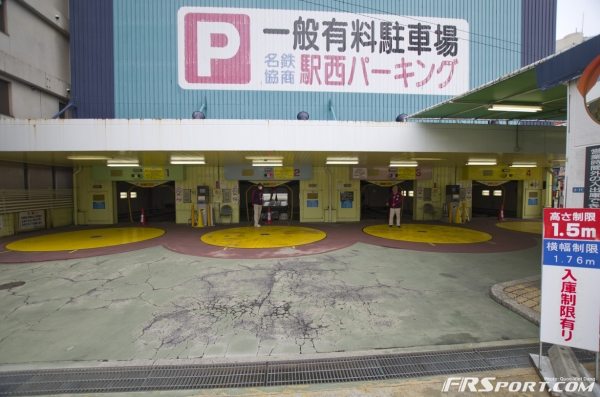 There are many things to do in Nagoya. I highly recommend dropping by the museum. I'm definitely coming back to that museum again next time I'm back and spend more time in the textiles section. Nagoya Park is also a very cool destination (I spent some time there before I dropped by the museum, but that's a story for another time). I also came during the Sakura festival weekend, which was super fun (again, a story for another post).
[button color="#FFFFFF" background="#FF7F00″ size="large" src="http://heavythrottle.com/event-coverage/miscellaneous/toyota-commemorative-museum-2013/"]View Gallery[/button]