Another week-end, and another glorious weekend at in the desert with a bunch of racecars! This past weekend would check off round 4 with Redline Time Attack.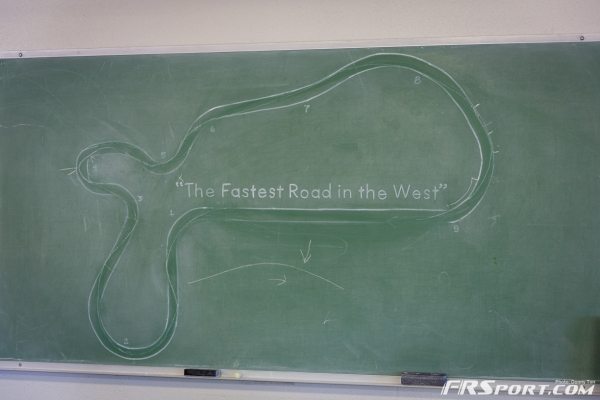 Drivers meeting was short and to the point, don't mess around. And for good reason, Big Willow is a high-speed track that has claimed many cars as her own.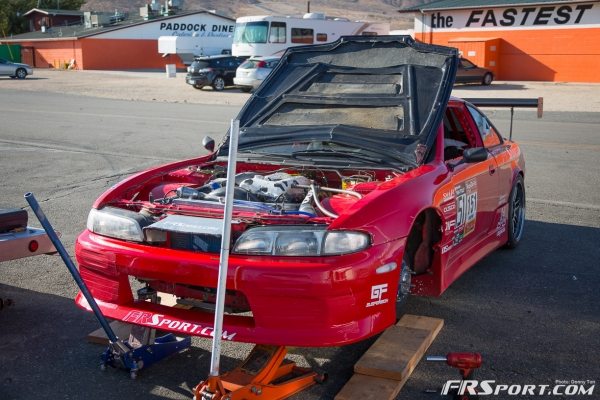 Saturday was all about testing for us. So we would do a few laps and come in to check tire pressures and alignment settings to see what we can do to make it more stable and quicker.
Turns 3-4-5, not the quickest on the course, but definitely tricky to get down right. Over the weekend we saw a good amount of people get thrown off by this corner complex.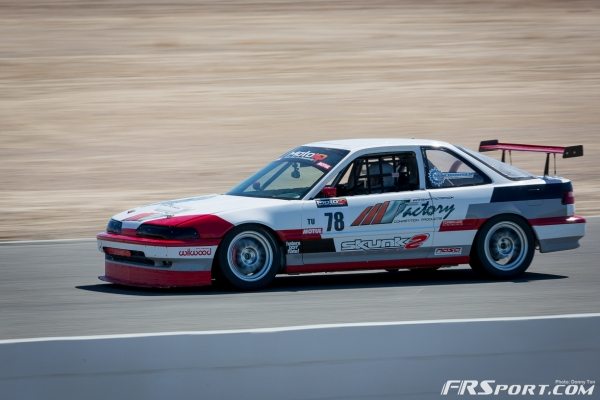 This integra, though not the most powerful, was impressively fast, especially around turns 8 and 9.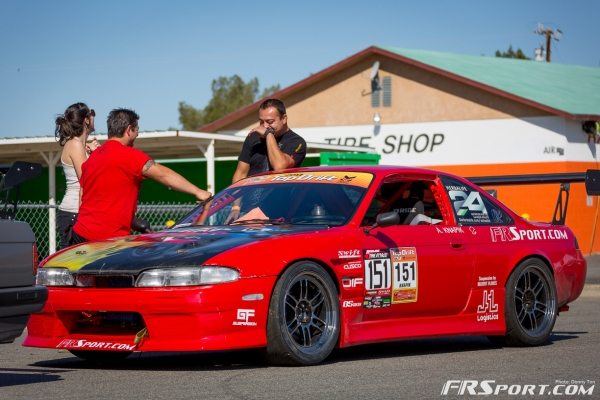 Sunday was race day. We got the car through the tech inspection quickly so that we can run our last practice before the first time attack session would start, just to make sure everything still felt ok.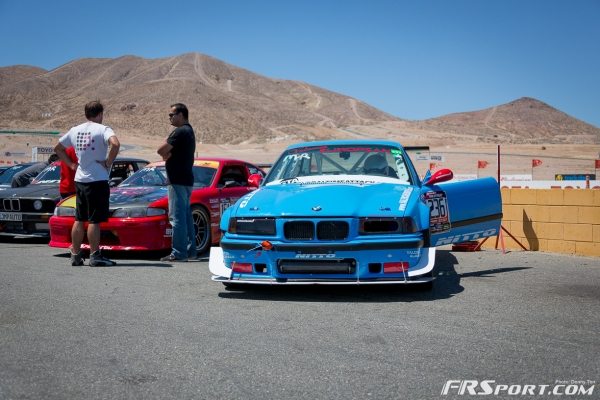 After the first session we had the second fastest time, behind this impressive BMW M3, by about 0.5 seconds. You can actually see crew chief, Adrian Quiroz, and I scheming on a way to get more time out of the car, and what aerodynamic modifications we could make on the fly.
And then genius struck, TAPE IT! Later it would become a running joke "Aero by AQ", but in all seriousness it was able to help shave off about 0.6 seconds.
Turns out the BMW was not going down without a fight also, he was able to pull in a final time of 1:28.9. Bettering us by 0.2 seconds
It burns a little to be beat by that small of a margin, but that's racing and we look forward to the next round being held at Button Willow. But for now, its back to a drift set up for round 3 of Top Drift at Streest of Willow!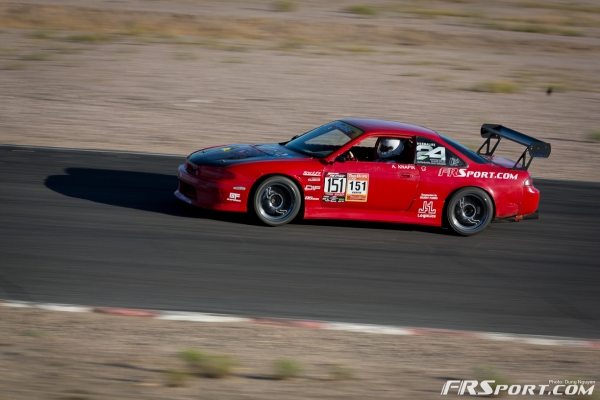 Check out the full gallery from the event here: http://heavythrottle.com/event-coverage/track-events/2013-june-redline-time-attack-round-4/