All Star Bash is what I think every track event should be like. A place to let loose and enjoy driving, meeting new people, camping, and BBQ. Basically it is a huge drift party that you need to attend.  A.S.B 2013 was bigger than any of the previous years, with the largest amount of professional drivers being mixed in with the amateurs than ever before, thanks to the event being pushed back after the Formula D season, instead of on the weekend of 4th of July weekend.  The other advantage of the new schedule was the lack of that mid summer heat.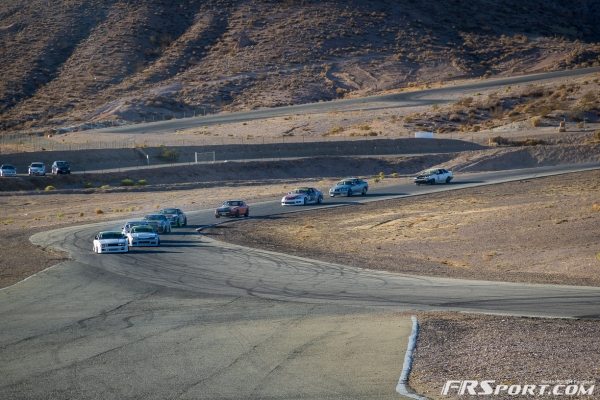 Seeing lines of cars round the last corner before the straight only built the anticipation of what was to happen at the next corner. Not to mention hearing a mix of in-line 6 turbos , 4 cylinder turbos, and V8 powered cars, with a rotary mixed in, fly by was very cool.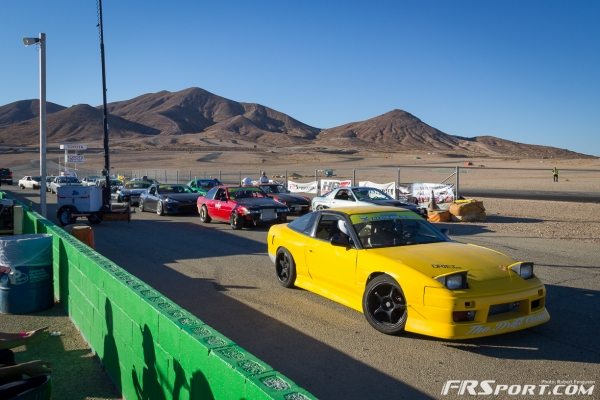 As you can see, the type of cars at A.S.B are very diverse.  (btw that is Horse Thief Mile on the hillside in the back ground.)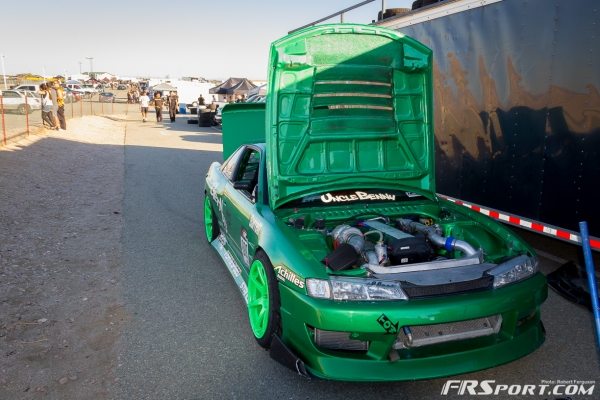 For example, full prepped race cars, like Formula D driver Forest Wang's Toyota powered Kouki S14.
Then cars that have survived a full season of Top Drift like this RB powered s13 owned and driven by Robert Airth a.k.a Crazy Rob. I always enjoy watching him drive.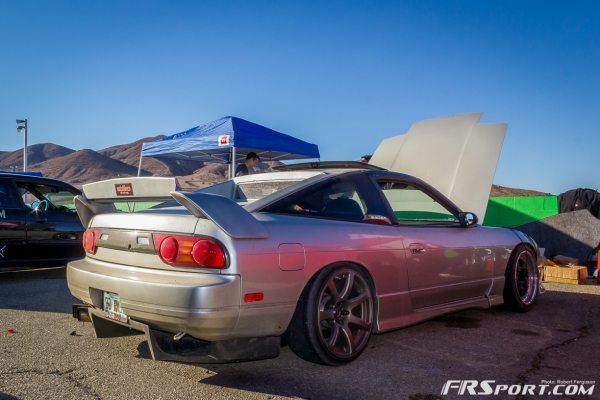 You will also find some very clean daily driven street cars, like this 180sx driven by Tyler Barnick a.k.a Emerson Finepants.  Before you ask, Tyler said he was told his wing is a R32 Gtr wing by GReddy but has not been able to find another one.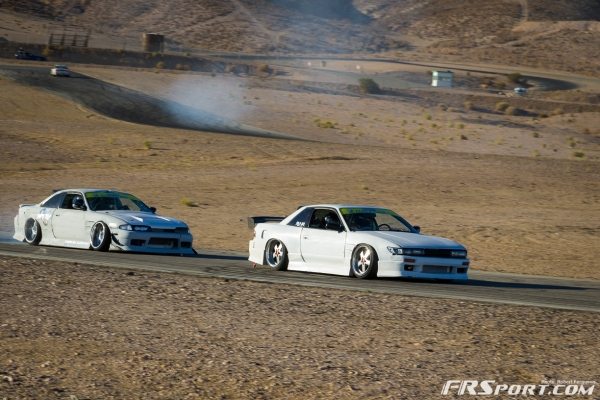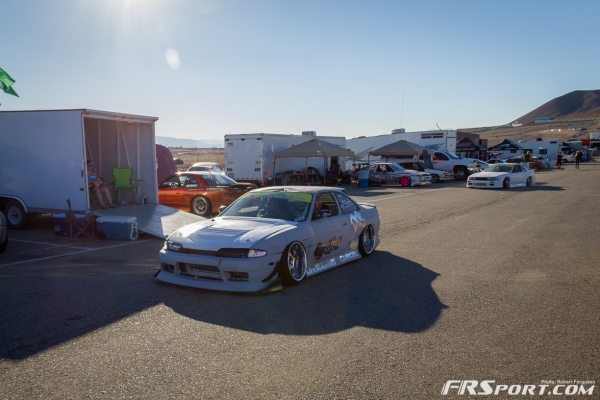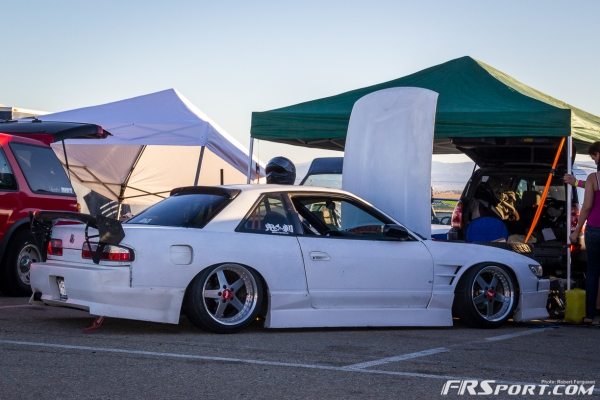 Finally you have cars that are somewhere in between. Like Julian Jacobs s14 from team Animal Style which won the team drift event with his teammates from Animal Style including pro driver Ryan Kado.  I think this white coupe was my favorite s13 coupe of the event.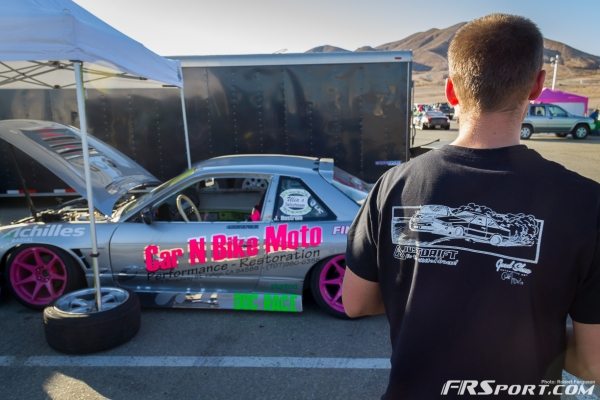 I also was a little excited to see how the shirts turned out for A.S.B13,  which is pictured above, because I designed them.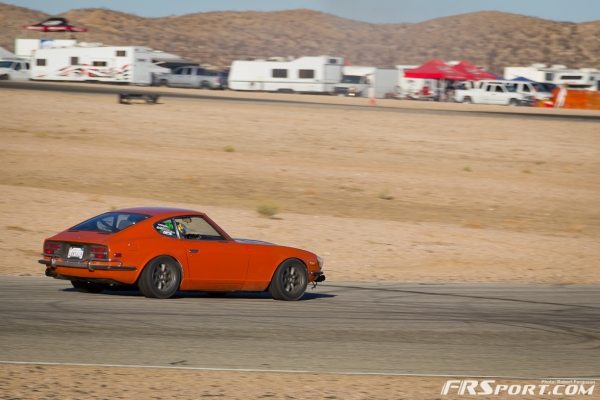 I always enjoy seeing this car out and about,  this is the Speedhunter's famous Ol' Orange bang owned by Speedhunter's photographer Larry Chen. He was using it as a film car, and enjoying himself as you may already know.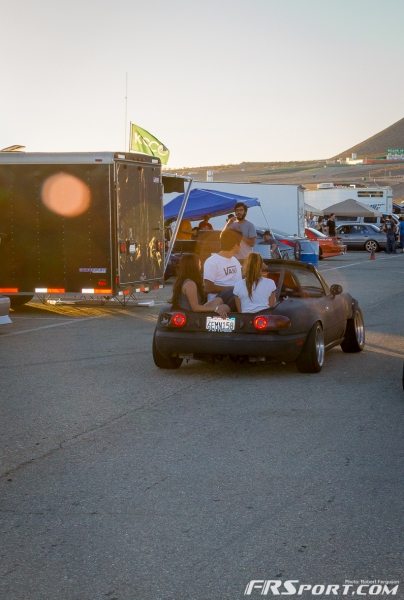 I have never seen more people in a Miata in my life.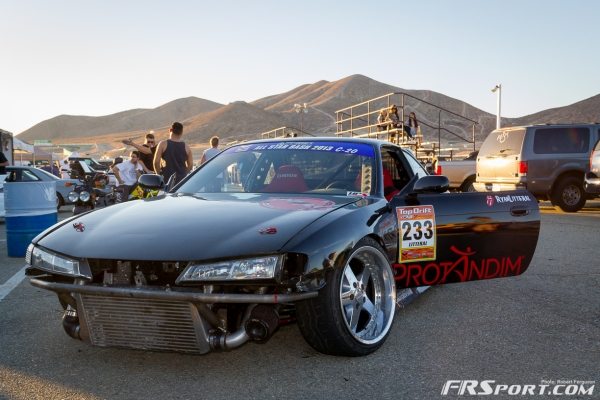 Ryan Literal's ( SD9K/street drifter 9k) RB powered kouki s14 was killing it.  He was nice enough to wave hello from behind the guy in the tank top behind his car.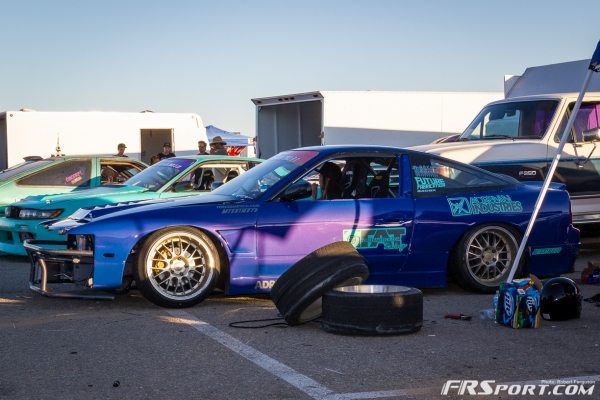 Anyone like nice paint? Elevens Paint from Phoenix AZ was at the event with a handful of cars.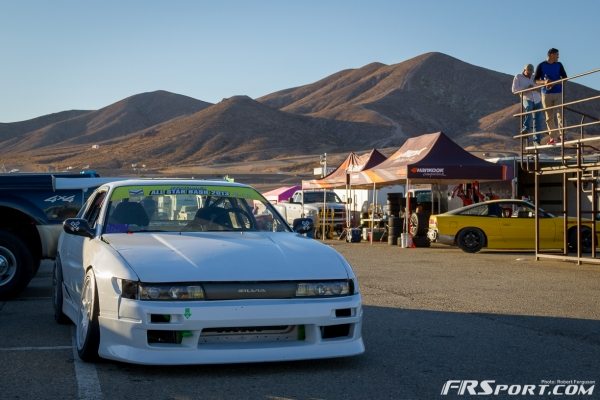 Not sure who owned this car, but it was super nice as well.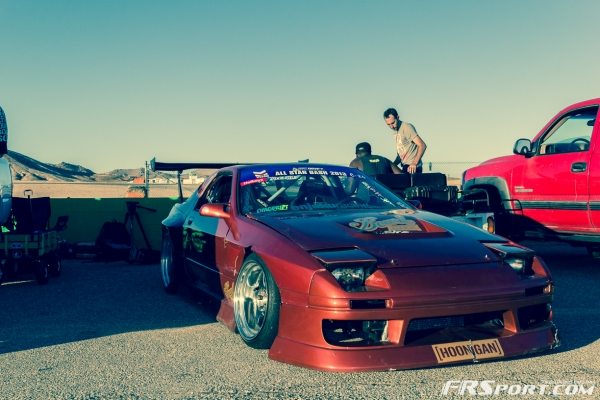 Rad LS powered FC RX7 owned by a gentlemen named Hert. Don't let his name fool you, cool car, cool guy. He is the one behind the car talking to Will Roegge from Keep Drifting Fun.  Hert was killing it at A.S.B, driving super hard. If you're on the internet you probably already know of these two guys.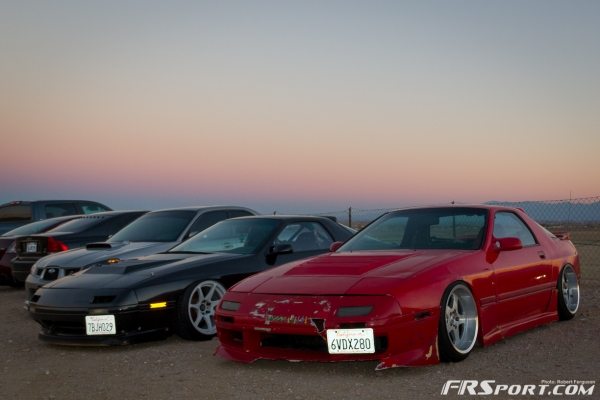 Pair of Sevens.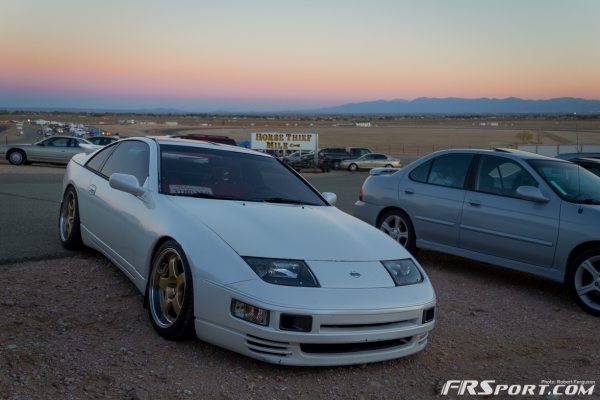 Clean Nissan 300zx, parked on the top of the hill by Horse Thief Mile.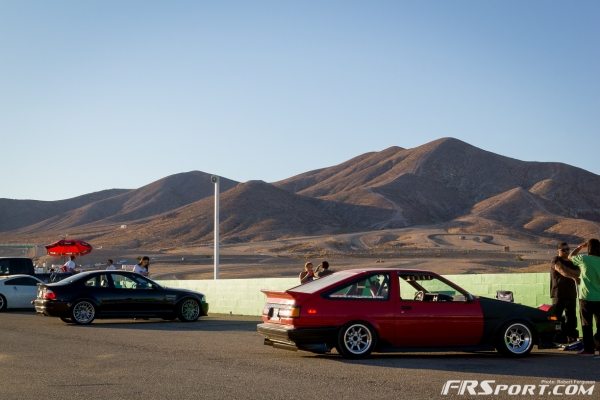 The sticker on the rear quarter window had me laughing.  "granny shifting, not double clutching like ya should".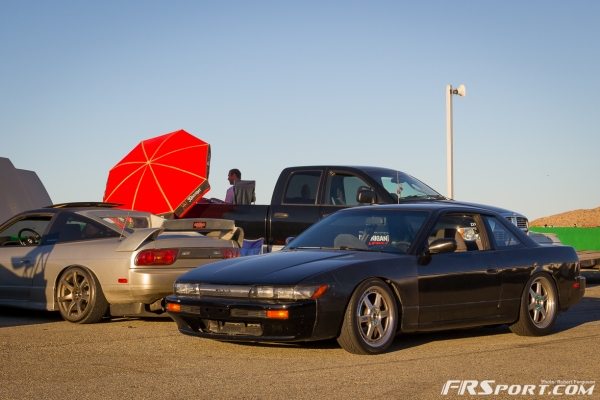 Other cars, just needed paint. My car would fall into this category as well. 
I want to thank Charlie at Just Drift for putting on another great A.S.B. I had a blast and I know that if you didn't go you definitely missed out and need to go next year. Even if you can't drive your car, it is worth going to spectate, meet new people, and have fun.