We, FR SPORT, are extremely honored to accept our 4th consecutive  Bizrate Platinum Circle of Excellence award this year. This puts us up there with some of the best online stores in the inter-webs! We have been working tirelessly to always bring our A game as soon as Monday starts on our work week to sometimes even deep into the weekend.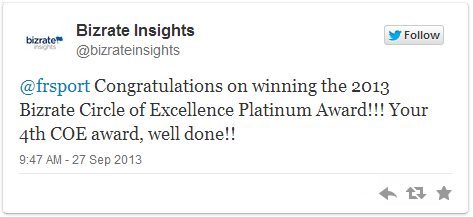 We want to take this moment to thank everybody that has left a positive review on our many social and commercial feedback sites as well as the extremely rare negative comment. Without critique or negative reviews we would not know as well what to fix or focus on. So ultimately all feedback is welcomed.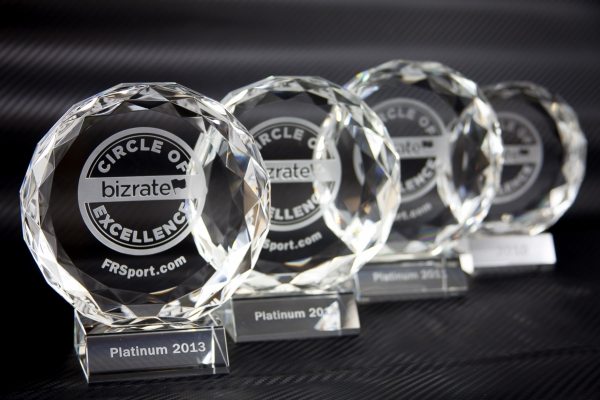 In the following months this blog will be transformed furthermore in order to better provide our customers and followers with the best unbiased information on all the aftermarket products out there and of the Motorsports events you all want to know about and see pictures of.  
Thanks again,
The FR SPORT Team