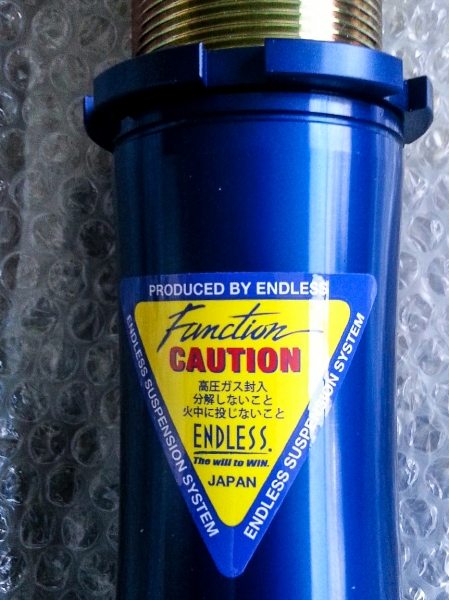 The ZEAL line of coilovers produced by Endless was introduced in 2004 and is one of the top-of-line, off the shelf coilover systems you can buy today.   Since 1986, Endless has been committed to the goal of  producing "the highest quality product for the circuit as well as an item that performs on the street" as the company is renowned for its line of brake components and suspension kits.  That "highest quality" goal has led to the production of the Function-X line of coilovers which are designed for use on both street & track.
Xtraordinary, Xhilirating, and Xstatic:  3 words that can describe how these ZEAL coilovers make you feel when driving.  Like to know why and how? Read on!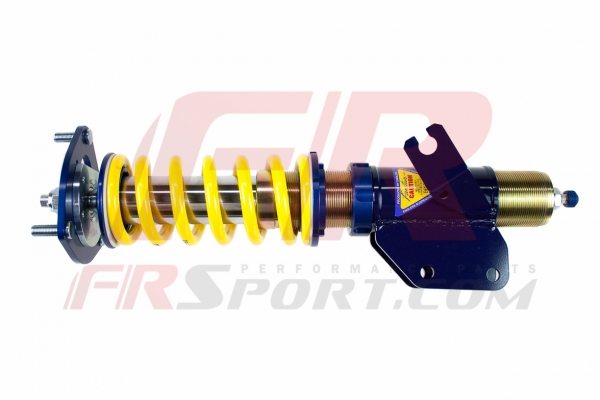 Specs & Features (* NOTE* This set of Function-Xs is for a 240sx S13 chassis )
> Front-inverted monotube design  (all strut-type suspensions)
> 30-way adjustable
> X-Coil Springs
> Option of street or hard spring rates
>  Special chrome plated shell housing (aluminum housing option available)
> Can be rebuilt in-house at Endless USA California facility
Construction & Design
In the parts aftermarket today, there are many coilover offerings out there making it hard for the prospective buyer to make a decision on what to go with or what to buy.  If quality is not a priority for some, the now ubiquitous "Taiwanese/Chinese" coilovers may be a cost-effective solution for those looking for exactly that.  But, most of those types of coilovers are typically poorly constructed copies of the much higher quality coilovers in the market and in some or most cases, that poor construction leads to failures as the shocks become leaky or blown just after a few hundred miles of driving.  So what's really being bought is something that is  "C-H-E-A-P."
This is not the case with the Zeal Function-X Coilovers as they are total "Q-U-A-L-I-T-Y."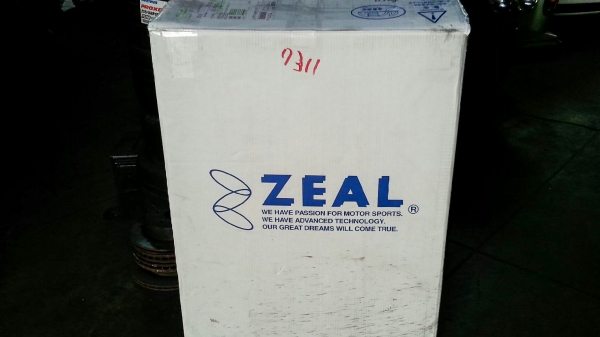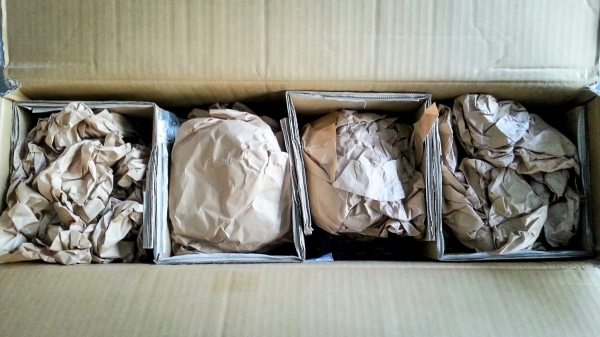 The Function-Xs came neatly and nicely packaged in bubble and paper wrap in a huge white box with the ZEAL logo on it.  Upon first opening and inspecting the coilovers, they looked like a work of suspension art: The shock bodies are colored the trademark Endless blue with Endless' yellow colored X-Coil springs contrasting nicely against it.  The bodies are beefy, fully threaded units that allow for a good amount of height adjustment if your taste is either flush, slammed or functional stance.
Weight of the coilovers felt light (save for the weight of the x-coil springs) as I ordered them in the aluminum bodied version  (regular chrome plated steel construction is standard).  The Camber plates/top hats looked very beefy and well constructed to where it could probably survive a bomb being dropped on it.  Everything about the whole look, design, and feel says quality.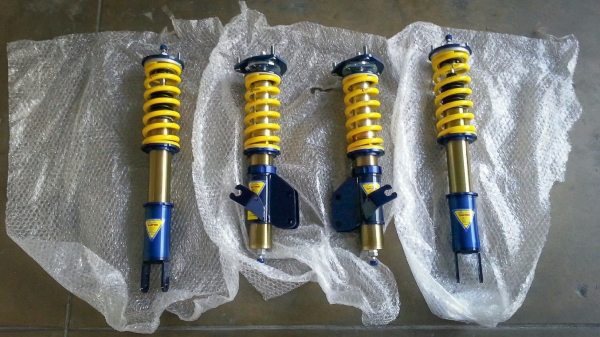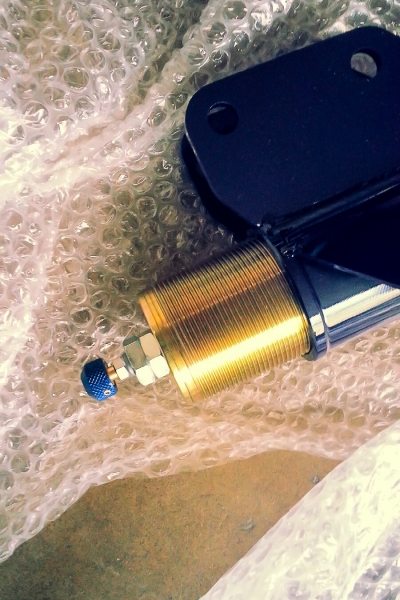 Road Manners
Pleasantly and surprisingly behaved.  It is pretty much  "civil" when driving easy but when you want to kick it up a notch, it responds by firming up nicely. Remember though:  This is an "aggressive street and track use" suspension SO what will still be felt are bumps, undulations, uneven pavement, and potholes.
HOWEVER, it's the way the Zeals handled and dampened out those imperfections that made the difference between a kidney-killing ride and a firm, controlled one which they definitely were.  Whereas most of the generic-copies of legit coilovers bounce and hop around way too much, the Zeals evened out the road and I could feel the valving of the shocks doing the work to do so.  I had the settings at 5 clicks out of 30 both front and rear for street/highway driving making the ride tolerable but I think that it goes without saying that if you turn the settings up higher, you can expect things to be felt even more inside the cabin.  Choose your personal settings wisely.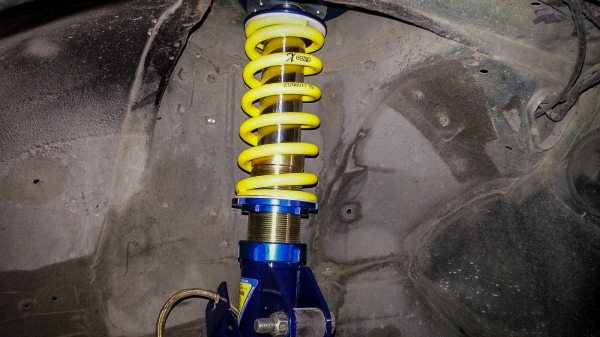 Track Manners

For the track, I turned up the settings to 15 out of 30 clicks for the fronts while I kept the rears at 5 out of 30 (my personal preference for running at Cal Speedway's lot surface).  At first, I was a little bit cynical and skeptical about how the coilovers would perform on track BUT that all disappeared after my first run because the car just felt ON-POINT and stayed that way the whole day.  Through every transition, sweeper, and hairpin the car was just fantastic and did everything I asked it to do and more.
There was a level of control that allowed for me to be confident in pushing the car to the edge without little or no fear.  For example: The car consistently took  a good set during the entire phase of cornering from entry to middle to exit and when the rear-end would get out of shape, it was easy to get it back in line with a little throttle work and minimal steering input. It was also nimble in transitions as I was able to do quick direction changes without upsetting the car's handling balance too much.
The only times the car would get out of sorts was when I did it on purpose a couple of times to get the feel of how much I could get away with and still be in control.  I mean c'mon, what's a track day without a little tail-sliding action?!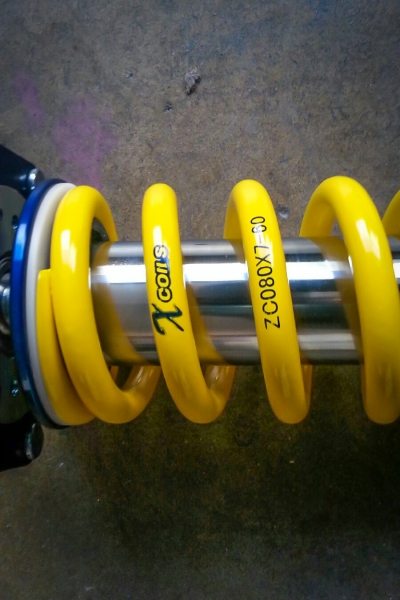 VERDICT
SO to buy or not to buy? That is the question.  The bottom line is: Your hard-earned dollars WILL NOT be wasted on a set of Function-Xs.
In an aftermarket saturated with many coilover suspension options, the Function-Xs are at a much higher level when it comes to build quality and performance. There is a reason Endless follows the motto "The Will to Win" and that is because it already has with the Function-Xs.
Do yourself a favor and go buy a set , your inner speed-racer will thank you later.
For more information and details, visit the EndlessUSA website by clicking here, ENDLESSUSA.COM.