Oh Top Drift. You always sneak up so blatantly. We all know when it starts and yet, we do all the work the week before the event. This time was no different. For this year I decided to swap an LS2 into my S14 and of course only started the swap a month before the first event, finished 4 days before the event, started it for the first time 3 days before, tuned it 2 days before, and got an alignment the night before. Oh racecar.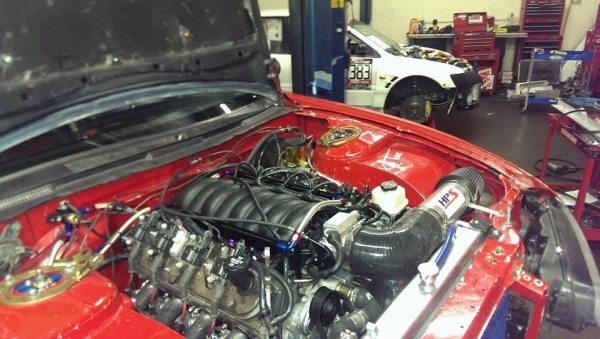 With all that said the event went pretty well. Just Drift has really tighten up their belt for the Pro Am series, and for good measure! If you can't hang here, how are you even going to get close in the Pro 2 and Pro series!?

After teching the car it turned out that I had read the rules wrong, and we needed a front bumper and working headlights for the first event. Meaning we would have to drive all the way back home to finish the front bash bar so that the bumper could be mounted (good fun) if we wanted to compete. Practice was open though to running with out aero on the car.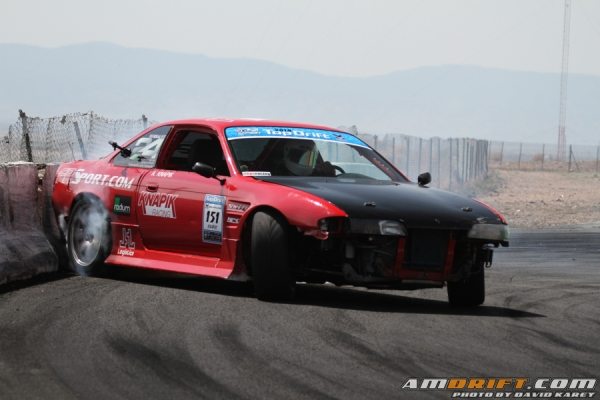 We jumped right in and it would be the first time the engine and car would be driven with anger with the new engine set up.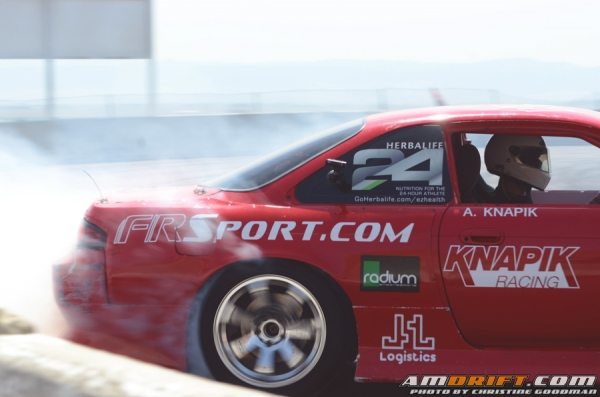 It was a whole new beast to say the least. I've been driving my S14 for years with an SR20DET pushing about 320 HP at its peak and now there's power in places that just didn't seem to make sense…and this whole TORQUE thing!?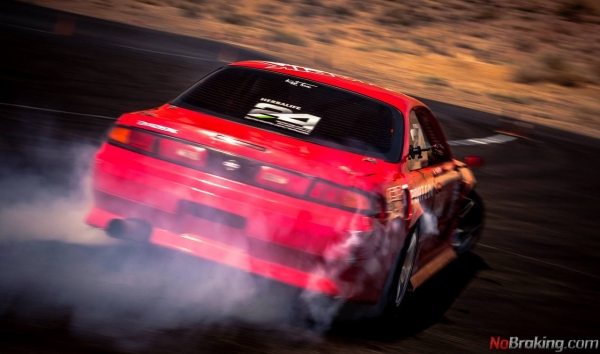 With a packed house of 65 drivers there wasn't a ton of practice, but nonetheless the Just Drift crew did a really good job of moving everything along. We got as many runs as we could in and just as fast as we got there, it was time to head back home to fab up the front bash bar/bumper support.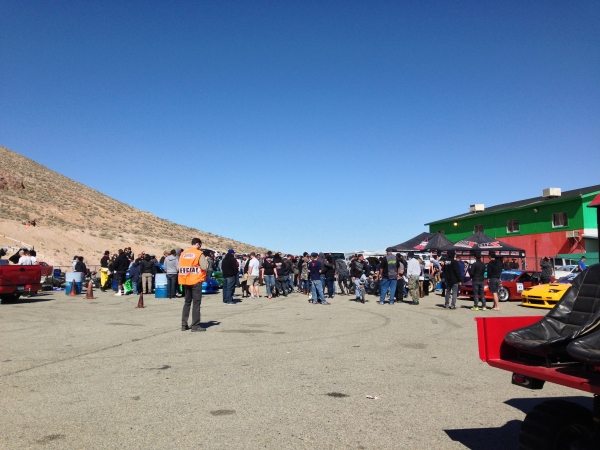 I only had one bumper left from last year, the one I used to Time Attack. It was a little painful to have to disassemble it and then mount a Vertex bumper for a drift event that I was sure was going to get destroyed.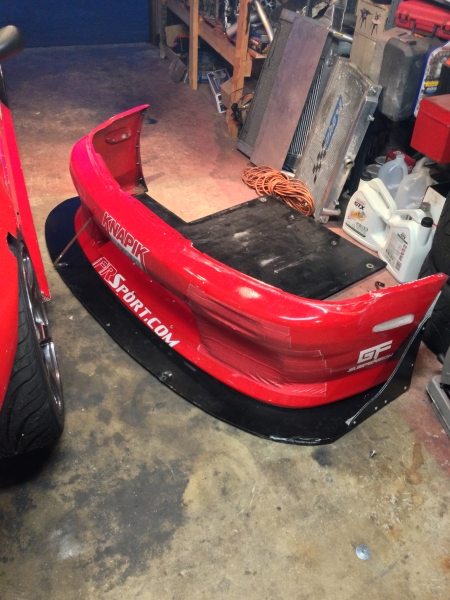 Welding.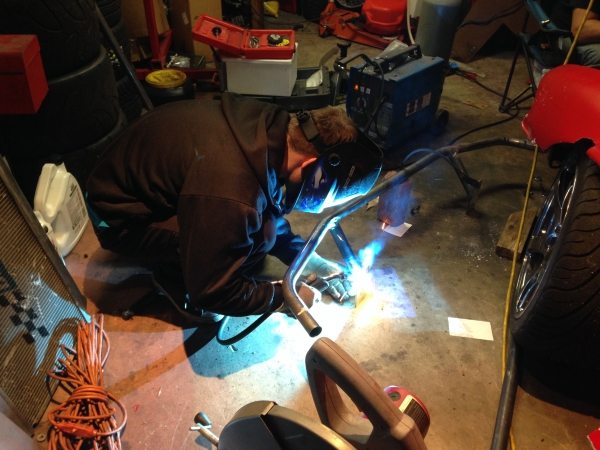 My buddy Adrian finished up the front headlights, and we called it a night at 2:30 AM.