While strolling through the park in front of the Queen Mary at Long Beach for the 2014 Toyotafest, I  happened to come across the Five:AD booth nestled in the middle of the recent car show. 
What caught my attention wasn't their awesome display of intricately designed wheels,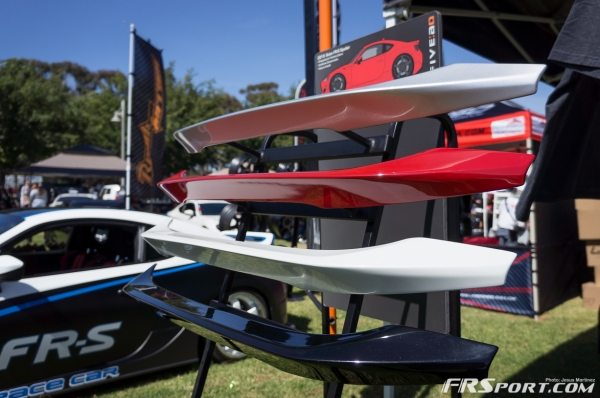 Or their ever popular rear spoilers, which FR Sport sells here by the way.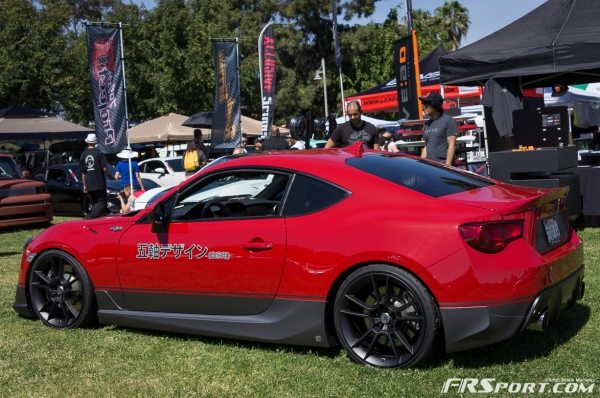 No, right smack in front of their display was this uniquely painted Scion FR-S. As I walked past all the other FR-S cars this one for some reason caught my attention.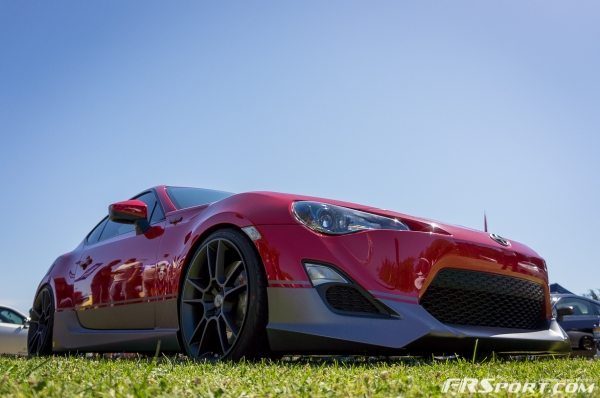 The fact that it had a complete Five:AD kit was one of the reasons, but even more astonishing than that was the two-tone paint job it sported. The top half was a shiny Firestorm Red, a paint color offered by Scion, and the bottom portion seemed to be a gray, matte  alternative paint job; or so I thought.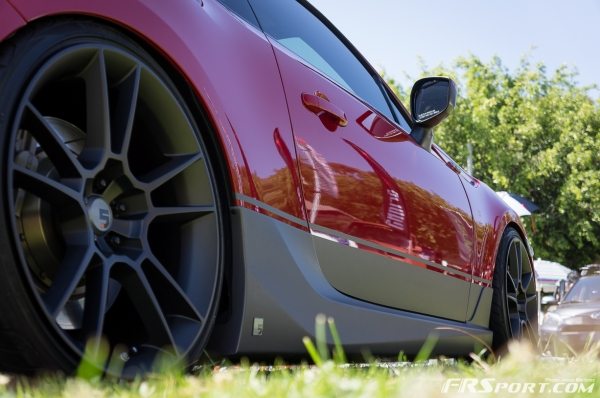 Upon further inspection I noticed a ridge separating the Gray and Firestorm Red and simply had to know what was going on here. The execution of what I then thought was a paint job was immaculate. It also had miniature Five:AD badges that I hadn't normally seen on the Five:AD  side-skirts.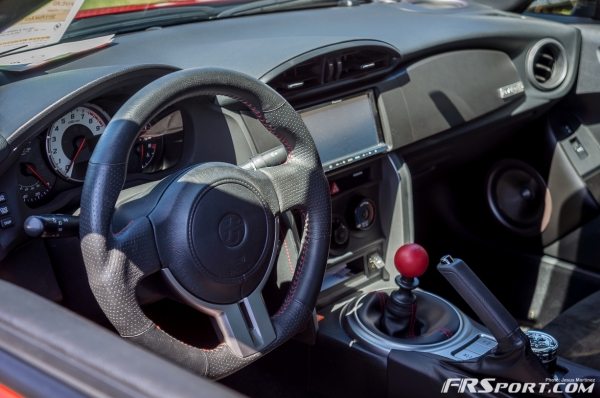 Even the interior seemed to make an impression; with its Ultra Red TRD knob screaming for emphasis.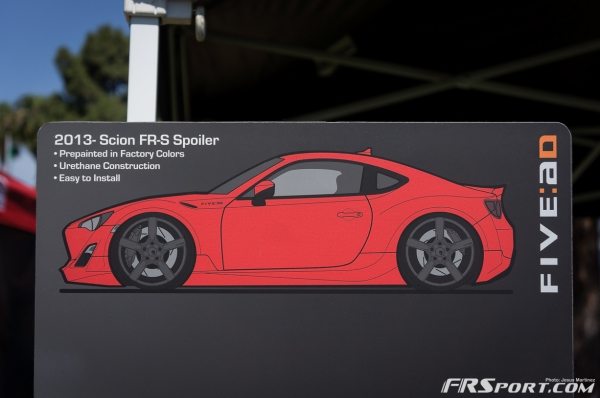 I glanced towards the booth and saw a representative just hanging out and proceeded to talk to him about the car. It turns out he was one of the product designers of the Five:AD kits and knew what was the deal with the car's color scheme. He went on to say that the two tone color option is special feature/service offered by their shop. The Matte Gray that I thought was a well executed paint job, was actually a well executed vinyl job. I thought this was especially cool considering we have lots of customers looking to differentiate their Scion FR-S cars and the application was spot on.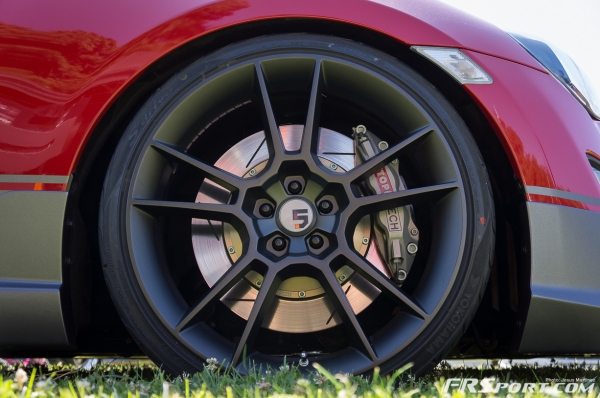 After being enlightened and wowed by the concept, I grabbed a quick shot of the serious wheel-brake-stance set up, and walked around the car a couple more times doing  my best impression of a serious photographer; making sure not to miss any crucial angles.
The Toyotafest this year was an exceptional outing. There were a plethora of Old school and New School cars to check out and I was truly lucky to stumble upon this great design. Keep an eye out for the coverage post and gallery of the 2014 Toyotafest which should be up soon!