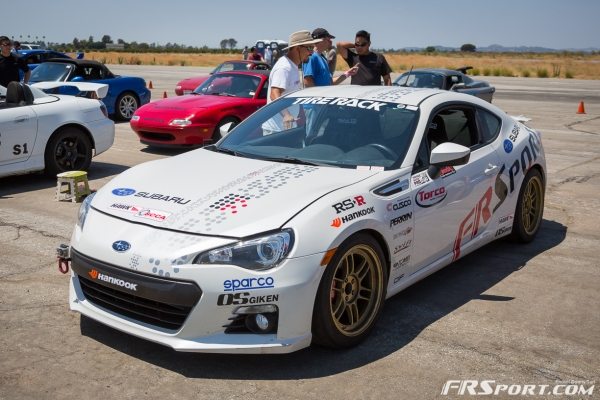 Date: July 19th-20th, 2014
Event: 2014 SCCA Regional at the El Toro MCAS
Location: Irvine, California
The 2013 FR Sport Subaru BRZ SCCA team continue to ride their winning momentum coming of f a great trip to the Pro Solo Championships in Packwood Washington. At this regional, time based SCCA event, two of our participating drivers performed great and managed to win trophies within their respective classes.  Below is a quick run down of the event happenings. At the bottom of this post we also have some great photographic coverage of the event as well as videos of the driver's best runs after their event summaries.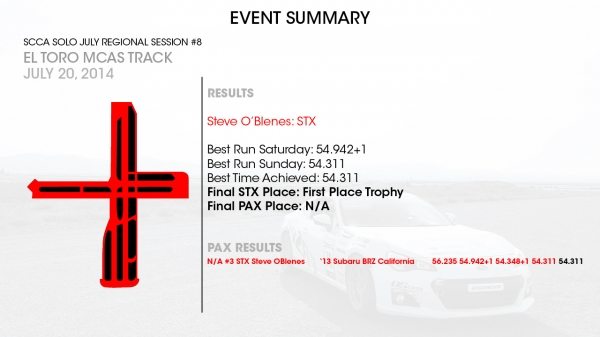 [youtube height="HEIGHT" width="WIDTH"]https://www.youtube.com/watch?v=aZZfQkpis9k&list=UUKQYgJvCeNnB39z_cpYpw8g[/youtube]
Steve O'Blenes, one of our FR Sport sponsored drivers, won another first place trophy at the smaller El Toro event with the BRZ. His fastest time out of four tries ended up being 54.311 seconds; the fastest STX driver of the day. Hats off to a great run.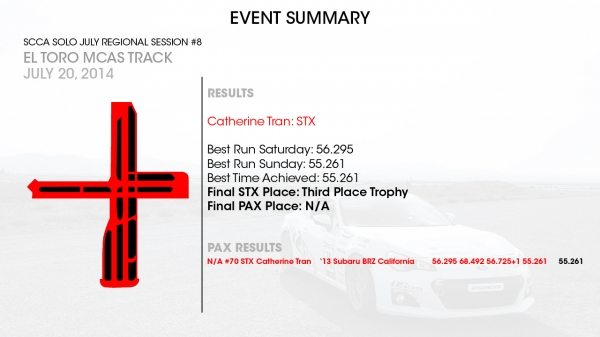 [youtube height="HEIGHT" width="WIDTH"]https://www.youtube.com/watch?v=zzijcDLqUHg&list=UUKQYgJvCeNnB39z_cpYpw8g[/youtube]
Catherine Tran, our co-worker and also FR Sport sponsored driver, managed to score a 3rd place spot among the STX Class as well. Cat recuperated well from a spin in one of her runs and ended placing near the top of the STX CLASS. We'd say that's well worth the small mishap!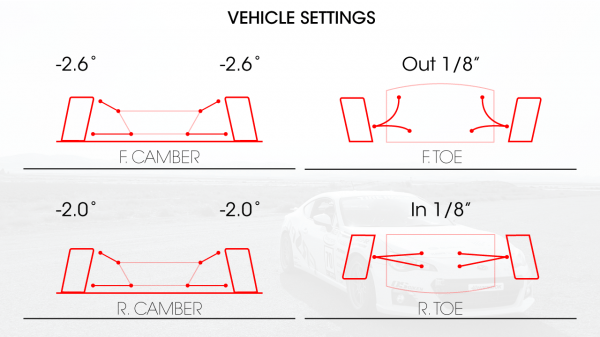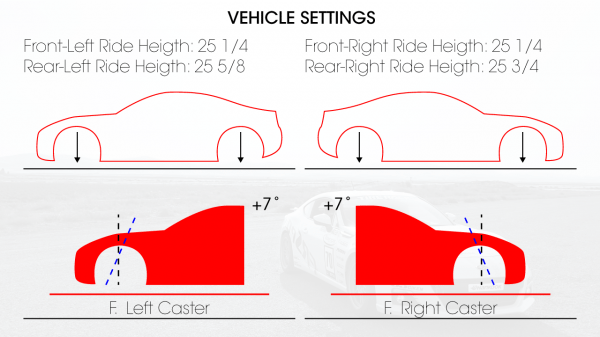 Above were the settings the FR Sport team had been running on the 2013 Subaru BRZ during this weekend's event; largely unchanged from the settings at Packwood Washington. The team feels the car handles great at this point and has only kept tightened things after each competition thus far.
The following tables below are all the key performance suspension parts used on the vehicle during the weekend's competition and can be purchased from FR Sport directly. Click on the image of the part  in order to be directed to the FR Sport website for more product details.
---
View Full Gallery
[nggallery id=83]