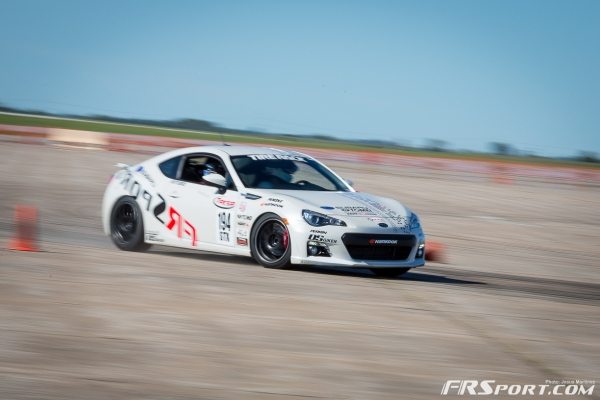 Date: September 2nd – 3rd, 2014
Event: The 2014 SCCA National Championship Tour Finale
Location: Lincoln, Nebraska
After the 2014 Pro Solo Finale in Nebraska the FR Sport got a day to breathe and prep for the National Tour Competition which would immediately follow the Pro Solo events. The Tour was a lot bigger than the Pro Solo event as there were many more competitors in all classes. As a matter of fact the STX class in which two of FR Sport's drivers competed in, tied the record for the most competitors in a single class in all of SCCA's history. To say that the competition was fiercer than before would be an epic understatement. Below is a summary of all the sponsored driver outcomes and vehicle information as well, concerning or relating to the 2014 National Tour Championship event.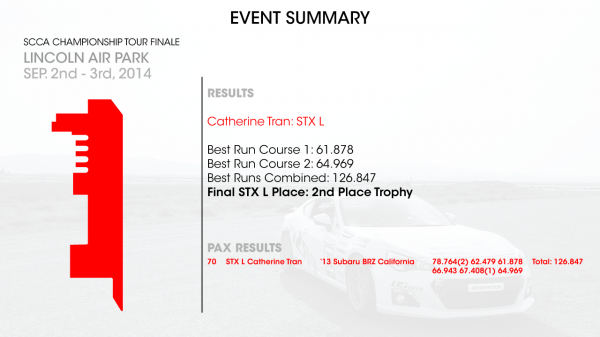 Catherine Tran put up one of the strongest fights for the FR Sport Team as she ended up winning 2nd place out of highly competitive group of ladies. The winner in fact was another similar chassis, a Scion FR-S. Cat was consistent in both days in the FR Sport BRZ and at the end of the competition ended scoring her first SCCA National Finale trophy!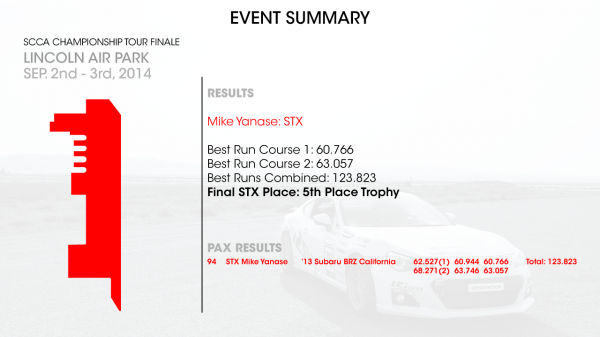 Mike Yanase scored the fastest run on the final day of National Tour Championship competition with the FR Sport BRZ. He ultimately ended up in 5th place among the record number of entrants but certainly left a big impact on the final day of STX competition due in part to his amazing time. Mike performed great the second day of competition and it would have been a blast if a run of that caliber had been entered on the first day as well.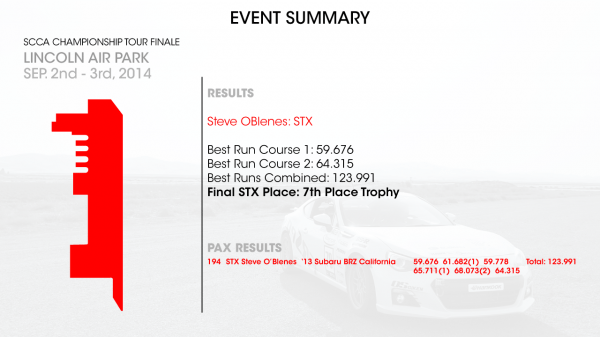 Steve O'Blenes, FR Sport's Highest ranking driver, unfortunately had a rough day on the final day of competition and ended up in 7th place in the large competing STX class. On the first day he entered a few great runs putting him in great position for the final fight which was being fought by about 7 individuals. The final day ended with 2 coned runs and a 3rd solid run that was enough to garner him a trophy but not enough to get him higher in the trophy range.  His first day times in the FR Sport BRZ however were truly intimidating as he ultimately ended up being a formidable opponent for all the STX Drivers that week.
Below again are just some of the suspension specs that the FR Sport team implemented on the BRZ during the showing at Lincoln; mostly left unchanged from the Pro Solo competition as shown in a previous post.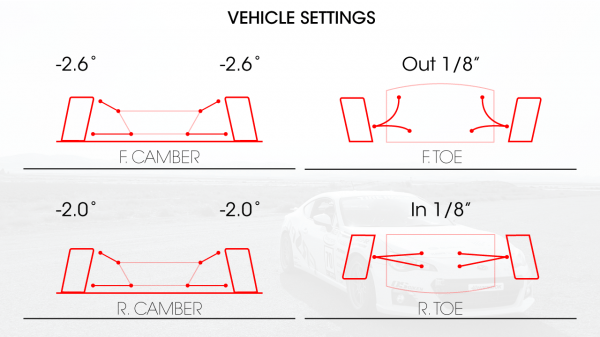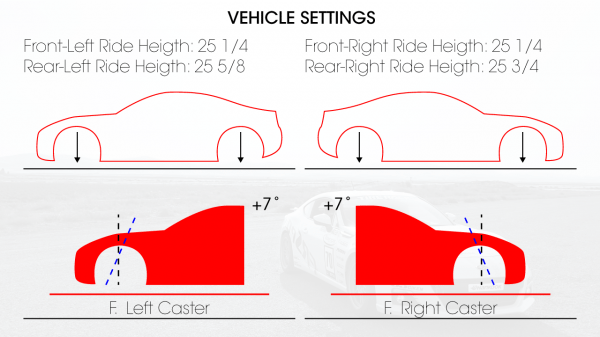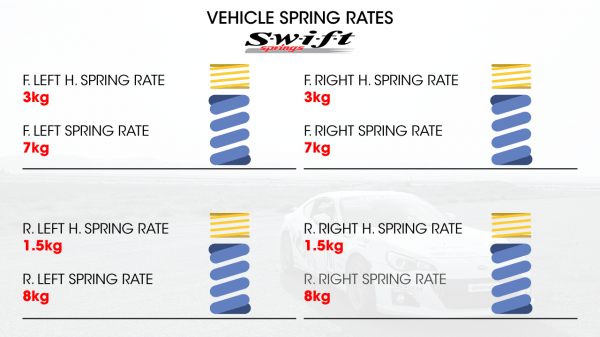 The following tables below also demonstrate all the key performance suspension parts used on the vehicle during the event and can be sourced from FR Sport directly. Click on the image of the part  in order to be directed to the FR Sport website for more product details and information.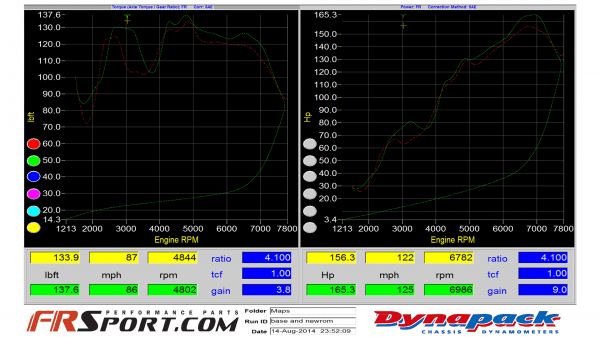 ---
View Full Gallery
[nggallery id=95]