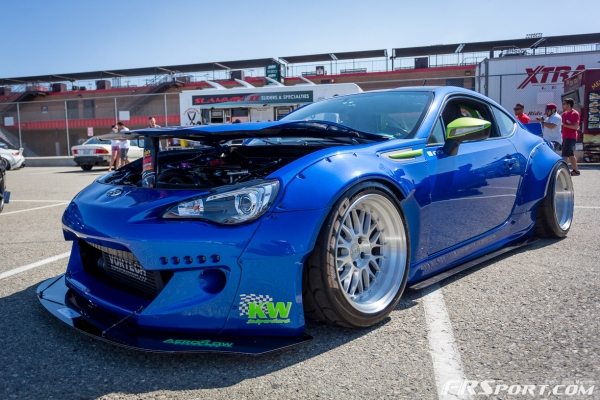 Date: September 20th, 2014
Events: Subiefest 2014
Location: Fontana Speedway
This past weekend hosted two of the most popular car shows of the year. The 2014 Subiefest and 86Fest got underway without any hitches this past Saturday and Sunday respectively, and welcomed hundreds of 86 and Subaru owners.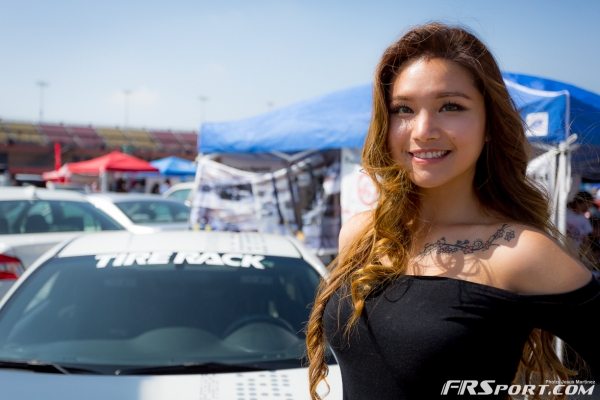 Our own team, the FR Sport Team, was there at both events talking to the community and helping them mod their vehicles appropriately. Helping the team at this event as well was Jenny Nguyen, who was our dedicated Social Media guru for the weekend.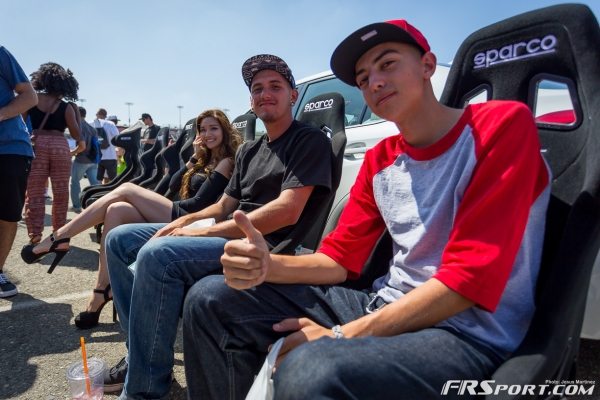 She was also helping the customers enjoy our various selections of Competition Sparco seats. Many people at these type of events ask us what seats they should be buying and nothing gives as best an answer as actually sitting in one. Visitors got to sit in our most economic seat, The Sprint Seat, as well as our top-tier seat, The Ergo; a lucky few got to chat with Jenny while testing out the seats. I would definitely call that a win, win situation.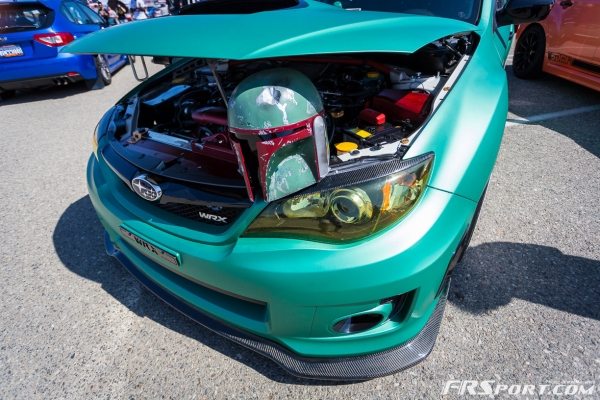 Subiefest seemed to bring out the nerdiest and most off-road minded individuals. We saw many vehicles adorning their Subies' with cult classic stickers and even Star Wars memorabilia like the image above of a guy wedging his Boba Fett helmet in between the vehicle and his hood, how awesome! Official representatives of Subaru USA were also on hand demoing various cars and giving away goodies.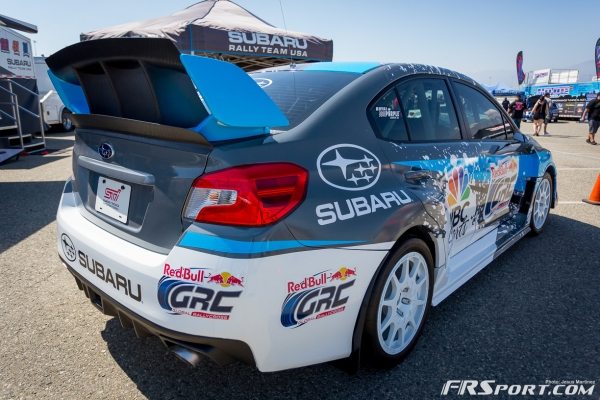 Right behind them was an NBC sponsored 2015 Global Rally-Focused Impreza STI.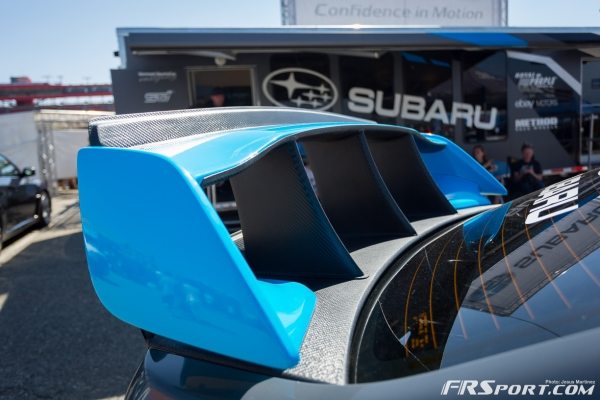 Having that vehicle there gave me an opportunity to witness what crazy modifications teams have been doing to the car and also their use of livery. Check out the huge STI spoiler! As if it wasn't already big enough, these guys took it to the next level.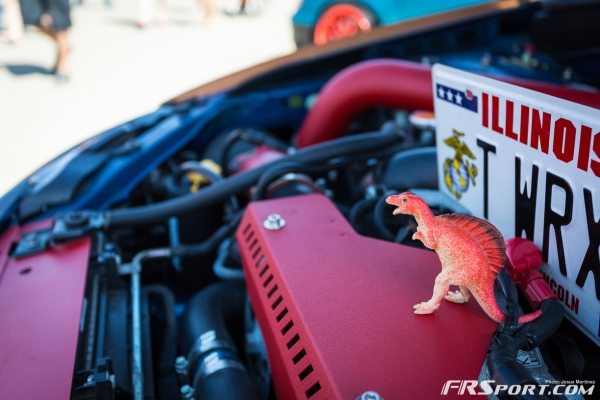 Also attending the Subiefest event was a T-WRX…..! Clearly we can see that our far away neighbors from Illinois have an awesome sense of humor.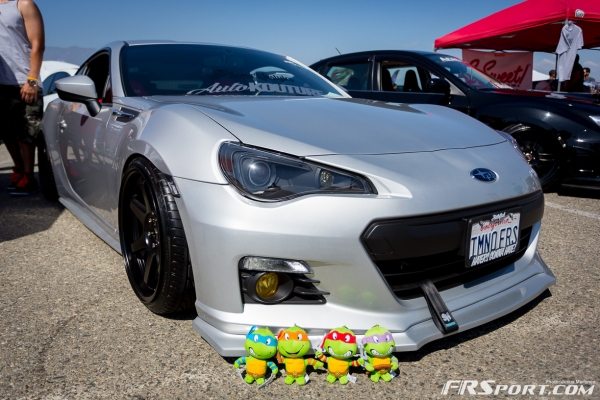 This driver opted for more of a New York vibe however and nothing says New York like the Teenage Mutant Ninja Turtles. All four were actually adorning the front lip of this monocrhomatic Subaru BRZ.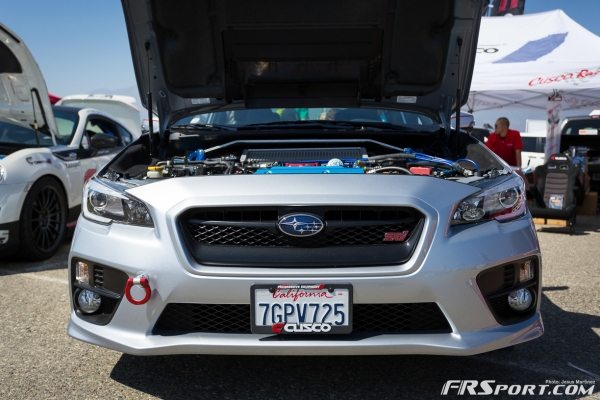 The Cusco guys also brought out their 2015 Subaru STI loaded with the aftermarket parts that they themselves produce. These guys are exceptionally quick at debuting new products for new platforms. The car hasn't even entered 2015 and it already has tons of Cusco parts installed. I know for certain we can't wait to get some of these items into our FR Sport 2015 WRX STI.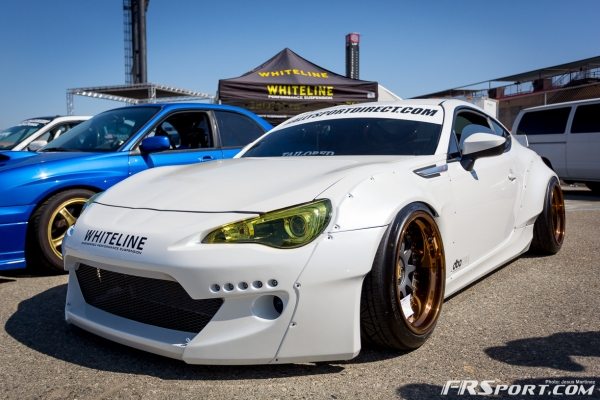 The star of these shows however still seems to be the Scion FR-S and Subaru BRZ. They garner a lot of attention due to their aggressive stance and ultra sleek looks. Here we see one clad in Rocket Bunny's Version 2 kit and rolling on matte black and bronze Work Wheels.  To add style to the mix of awesome aftermarket parts is a bright yellow film over the headlights. You always have to have a focal point in design and these yellow headlights certainly take that honor.
With the conclusion of Subiefest we wrapped  up our 14 hour work day and returned to base to load up on various products for the 2014 86Fest event which was scheduled the very next day.
---
View Full Gallery
[nggallery id=96]