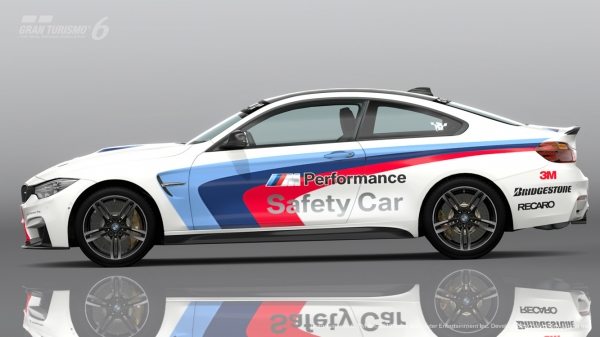 BMW is said to release a new car for the Gran Turismo  6 crowd some time in November featuring the BMW M Performance M4 Safety Car above.

The vehicle was revealed at the 2014 SEMA convention today and will feature the full ensemble of carbon fiber parts made for the real life BMW M4 vehicle. The car is currently playable on the show floor in a Gran Turismo self-enclosed driving rig if anyone is there and wants to give it a go.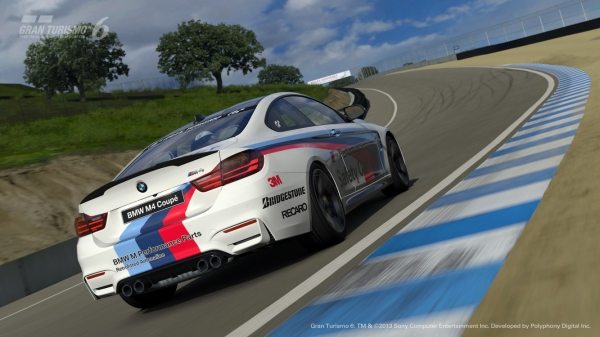 Potential buyers of the M4 car or of the actual Performance M parts will be able to preview the CF Front Spoiler, CF Sideskirts, CF Rear Diffuser, CF Spoiler , and even the Titanium Exhaust. The only items probably not available through the Performance M division of course will be the LED grille-mounted flashers and the LED rooftop light bar as these items are what make the car a rarity, even if it is in virtual form.
(source & images: BMW Press Club)