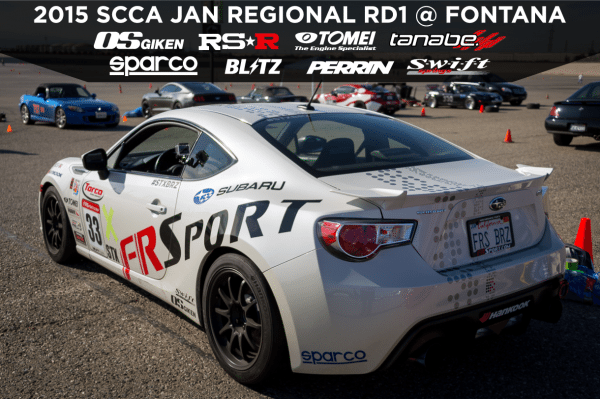 Date: January 17th-18th, 2015
Event: 2015 SCCA January Regional Opener at Fontana Autoclub Speedway
Location: Fontana, California
The start of the 2015 season is upon us and this year Heavy Throttle plans to bring you the best action of many SoCal SCCA events as well as many national ones. Stay up to date with our posts by either following the "2015 SCCA" tags on our site or use the category tabs to navigate the posts.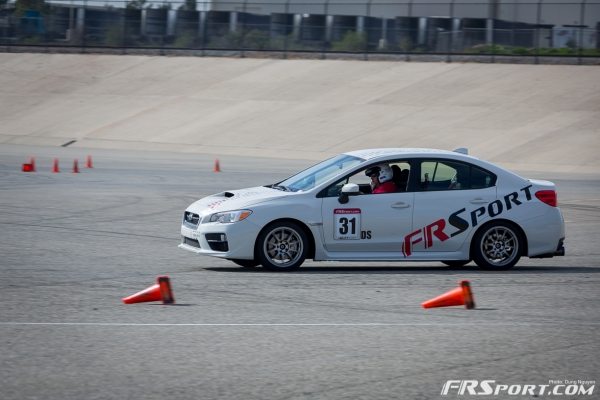 The start of the SCCA season began with the first regional event at Fontana Autoclub Speedway or the First CalClub Auto-X Event to be exact. FR Sport drivers and sponsored members attended the event and placed great showings in both STX and DS. Keep reading below for the outcomes of some of our drivers. We also began submitting our 2015 WRX to the rigors of autocross life and can be seen above simply tearing up the tarmac.
The following screens are a summary of how our drivers and cars performed. Catherine Tran and Alex Valencia drove the FR Sport Subaru BRZ while Max Hayter piloted the 2015 FR Sport Subaru WRX.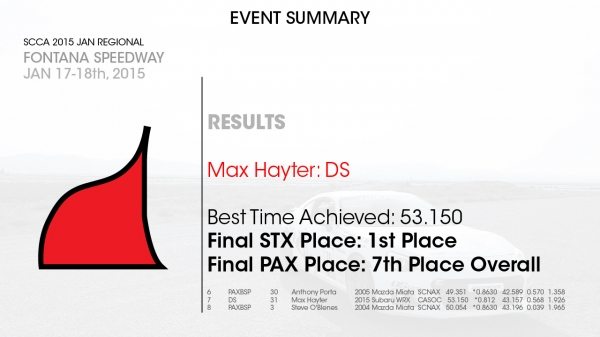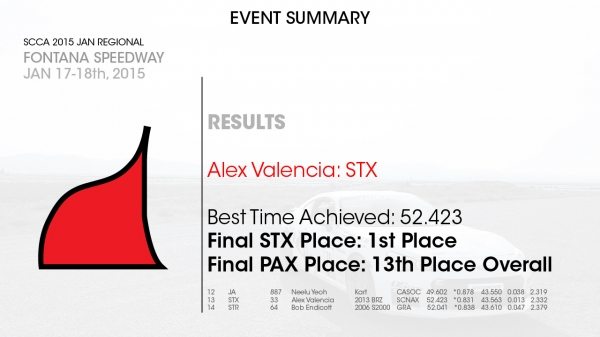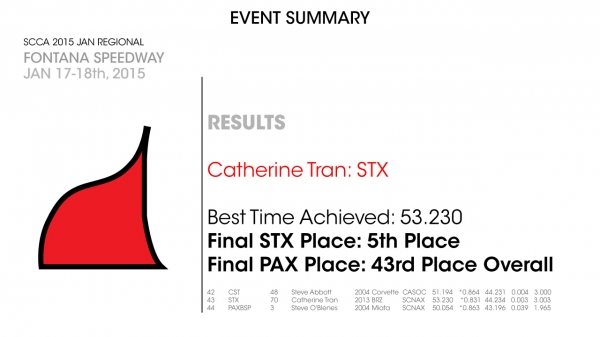 Below as well are some of the suspension settings the FR Sport team continues to implement on the BRZ that Catherine Tran and Alex Valencia drove. The FR Sport WRX is currently running completely stock with the exception of some super light TC105N Weds Wheels and the accompanying tires. As upgrades continue to be integrated to the car we will update promptly.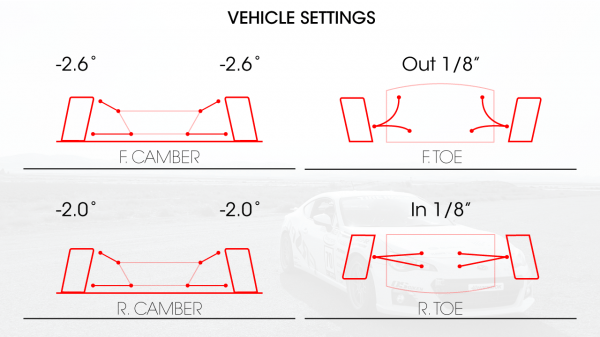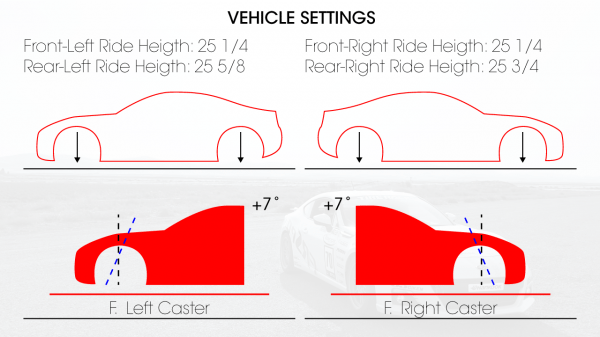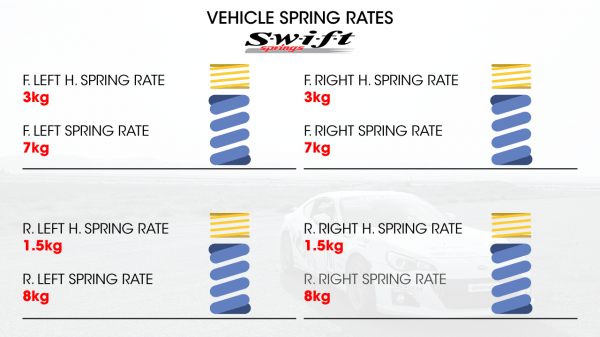 The following tables also demonstrate all the key performance suspension parts used on the vehicle during the event and can be sourced from FR Sport directly. Click on the image of the part  in order to be directed to the FR Sport website for more product details and information.
---
View Full Gallery
[nggallery id=118]