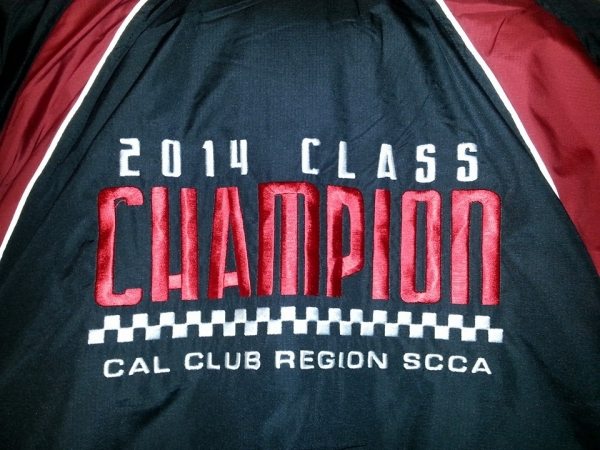 "Champions keep playing until they get it right." – Billie Jean King

There are those who are naturally talented and don't have to work so hard to be good in the sport they compete in; and then, there are those who aren't as gifted and have to work their butts off day after day to be good. As a driver, I consider myself part of the latter category because while I may have some talent, I am not entirely gifted.  That is why it has taken me the past 5 years to finally get to the top of the mountain and win a championship in an autocross season.
The 2014 season of SoCal Solo2 was my 5th year of competing seriously in "CST" or "California Street Tire" class in SCCA Autocross (I've been doing motorsport events for 10 years and counting) and I was wondering if it might be the year I would finally win that championship jacket I had been chasing after. Turns out it was. I think I have been more humbled now that I have won a championship because I now know what it takes to win one: dedication, discipline, courage, perseverance and most of all, heart.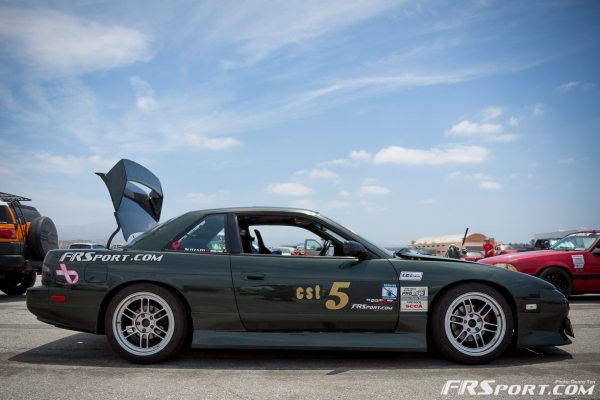 First Act

The season started out good as I posted 4 wins during the first part of the season, January to March. The car was feeling really good with the new custom Zeal Function X Coilovers I just installed on the car along with the new alignment settings and corner-balancing done by the guys at FRSport. Things were looking good despite a couple of the wins being only by mere tenths to thousandths of a second but they were wins nonetheless.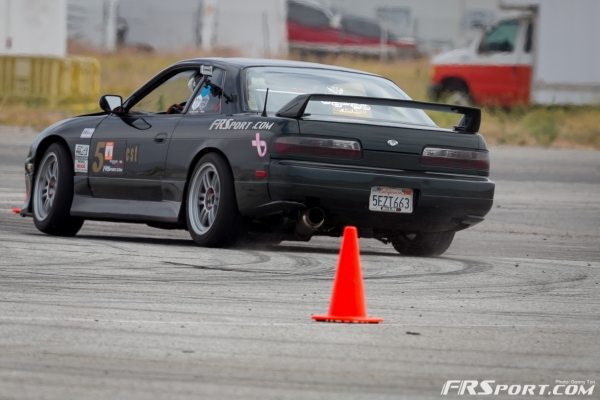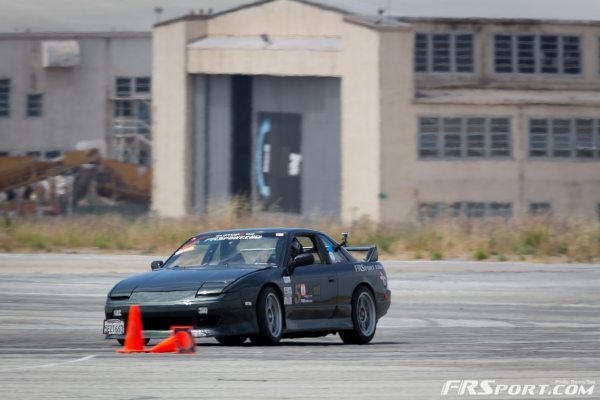 Middle Act

Things kept chugging along as I posted another win and a 2nd place. To make sure I would stay ahead of the pack, I decided to install a set of DIF solid aluminum subframe bushings which would further tighten up the rear and make putting traction down much better which it really did.
The biggest highlight of the season came at the ProSolo at El Toro where I competed in the FRSport BRZ in a hotly contested STX class. While I didn't do rather well in that class, where I really shined was in the Bonus Challenge where I unexpectedly took a 1st place finish! It's my biggest Solo2 win to date and hopefully there are more successes like this in future ProSolo or National events. I have to say, shaking up a bottle of champagne and spraying it around while also getting sprayed with champagne may sting the eyes but it is just a purely awesome feeling.
Seeing that my Hankook RS3s were worn down, I purchased a new set of Hankooks RS3s Version 2 which were better in getting up to operating temperature quickly but had to be watered down every run to keep them there. Overall, they were a step up over the Version 1s in terms of peak grip.  In addition to that, it was a good thing I got new tires because things got a little interesting after the ProSolo event as  a fellow racer and good buddy decided to bring out his newly acquired E36 M3 to compete in CST class and he was definitely NOT SLOW. I placed 2nd right behind  him in the two July events but August was where I finally beat him squarely by nearly 1 second and got 1st place in the process of doing so.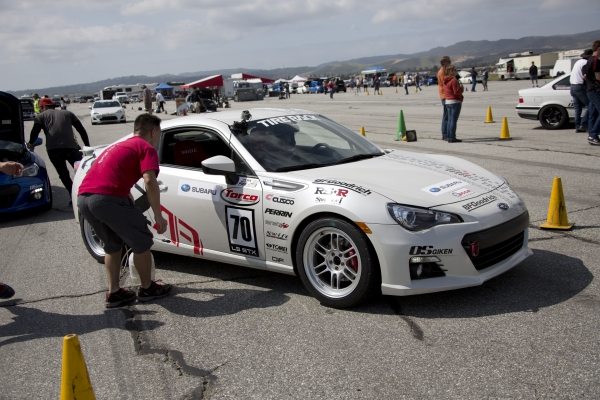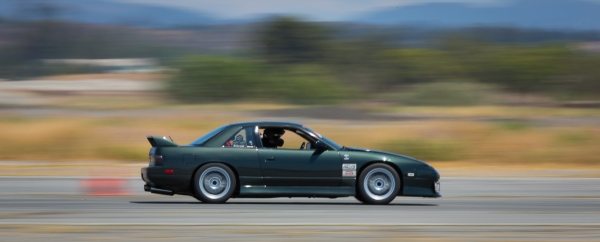 Final Act

Another 2nd place finish in September further added to my points lead as the championship switched back to Autoclub Speedway in Fontana for October for the 11th race of the season and the famous SCNAX Cup team competition where my team finished an honorable 3rd place. I would go on to score another 2nd place in the championship round the day after and that would prove to be the clincher for the yearly championship. Unfortunately,  that would be the last time my car would finish a race because at the next practice the engine decided to start belching white smoke out of the tailpipe.  After almost 3 years of running hard, I guess it's time for a rebuild anyways. Totally worth it though.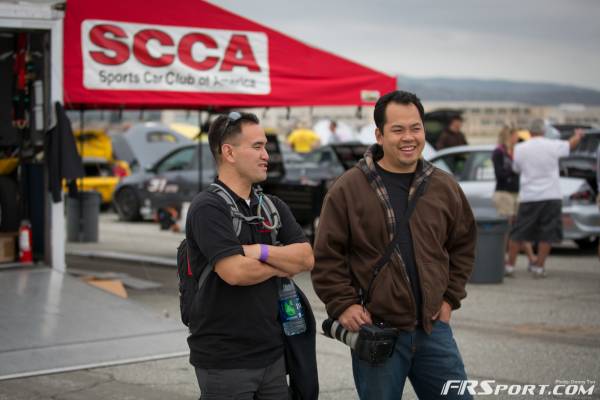 In Closing
I think one of the most amazing things out of this whole journey is that I've done it in the same car I started out with: My S13 Coupe. While many drivers around me throughout the years have changed cars, I've stuck with my S13 the whole time. Of course the car setup has changed and been improved/refined over the years and as the car has grown, so have I as a driver.
Despite all the trials and tribulations I've had to go through these past years, it's all been worth it- the journey, not the destination was the real reward.  The most important thing that I did the whole year was that I did not lose focus on my goal as I kept concentrated on what I had to do to win despite the various other distractions, frustrations, hurdles, and problems that come up during the course of a season.  And despite finally winning a championship, I realized that I still have a lot to learn.
SO, now I can wear my newly acquired championship jacket and stand a little taller, my shoulders broader with my head held high as a champion.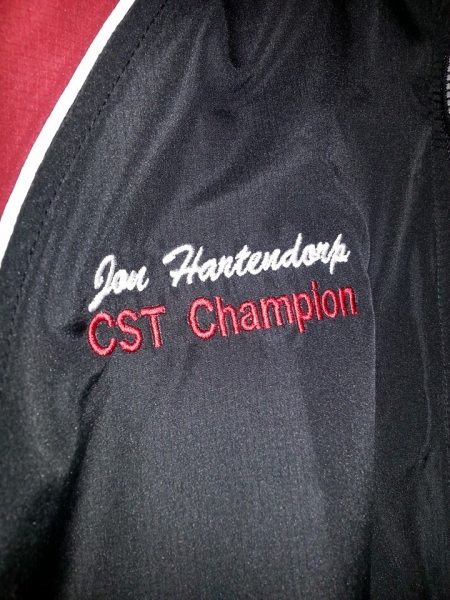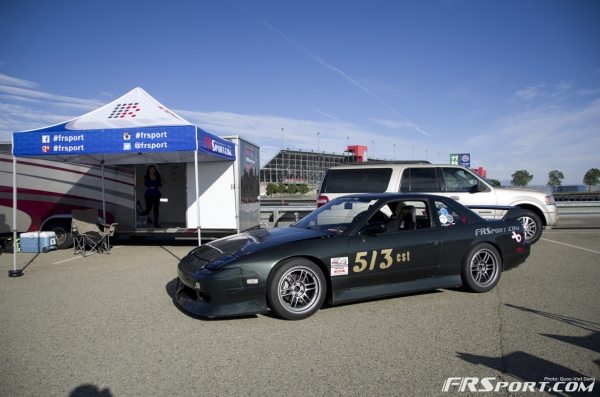 I would really like to thank FRSport for being there for me and supporting my endeavor to win a championship. Without them and their staff, I would be non-competitive and just a mid-pack runner instead of the champion I am now. This championship is as much theirs as it is mine.
So to y'all at FR Sport, this one's for you!