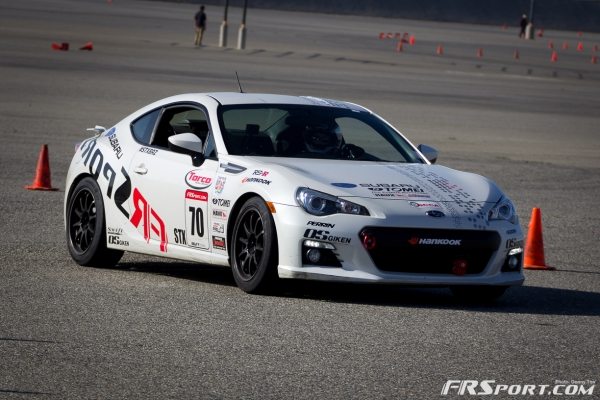 It is awkwardly refreshing when a course designer is able to really deliver a challenge to the drivers in a SCCA autocross. Being a part of the Southern Pacific region, we are rather spoiled with a multitude of surfaces, amazing weather, and die-hard career Autocrossers. With these factors, the pace was set this past weekend to go fast or go home (however, please come back for the next event).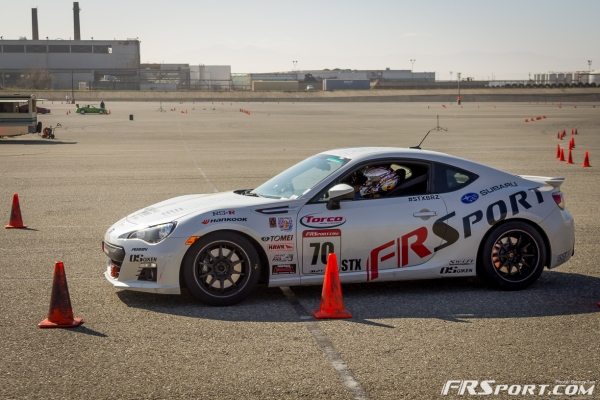 I was fortunate enough to jump in the FR Sport Subaru BRZ during practice on Saturday for a couple runs thanks to my teammates Max "Benji" Hayter and Cat Tran. Since I wasn't able to walk the course earlier in the day, the only other option was to hope in the passenger seat for a couple of ride-alongs so I could view the course. If anyone has tried to remember a course at full speed, it's not easy. Luckily, I was able to catch 3 rides, which I was only hoping would suffice for my recollection capabilities.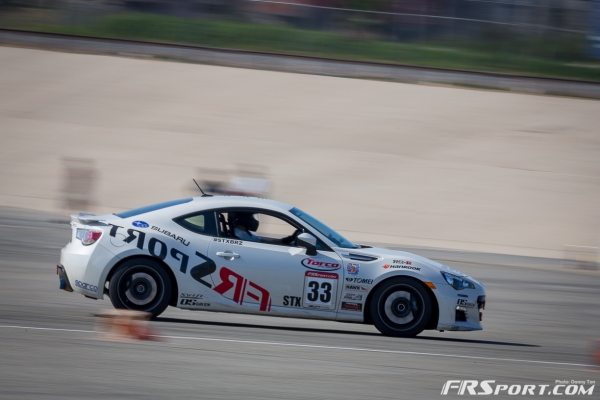 After my first run, the only thing running through my mind was that I just witnessed organized chaos: busy, a bit of an eye-sore upon first glance, but in the end, a brilliant design! I cannot remember a moment in which the car was settled for more than 2 seconds. The course went from transition, to transition, to transition, from start to finish. This was a great practice. Although I was only able to get five runs in, it felt like a successful practice. The car felt great, I gained confidence, and we were ready for Sunday's championship event.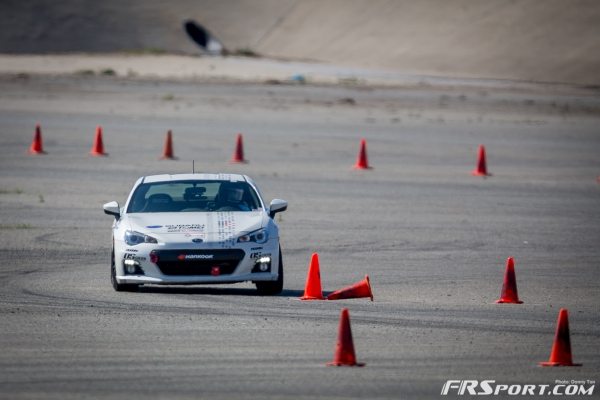 On Sunday, the course was switched over and appeared to have a bit more…flow. In hindsight, the FR Sport Subaru BRZ may have been a tad pushy mid-corner and a bit snappy on exit of a high-speed turn. However, I couldn't complain with the set-up that FR Sport and my co-driver Cat provided us. Yes, the course was frustrating and I couldn't seem to get the "perfect" run down, however we came out of the day with a comfortable margin to take first in the STX class. Once again, I'm happy that we were able to deliver in the first two events for the FR Sport Team.
If you want to check out further highlights from the event click on the links below.
---
View Full Gallery
[nggallery id=124]
[nggallery id=125]