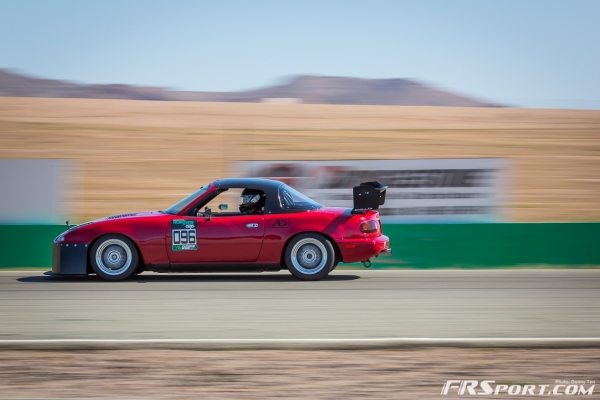 Location: Willow Springs International Raceway – Big Track (Big Willow)
Date: April 12, 2015
Event: Roadster Cup Round 3
Roadster Cup Round 3 is one of the more interesting events as many people moved around to different classes. We also brought out the NC to try and come play with the roadster guys only to realize that it was not making power and shooting coolant all over the place. Big Willow took our NC's engine out last year, and hopefully it didn't do it again this year.
The Roadster Cup guys were very fast at this round. They were so fast we were barely able to get sharp shots of all their cars! (jk)
But here are a few photos that we were able to get before leaving after the 2nd session.
---
View Full Gallery
[nggallery id=338]