This past weekend I was lucky enough to attend the 10th Annual Long Beach Formula Drift event, held at the Pike in Long Beach. I usually get there early just so I can take in all the sights and sounds of the event while everyone watches the top 32 battle it out. Well this year I really wanted to see a few drivers first, then go out and scope out the car show atmosphere.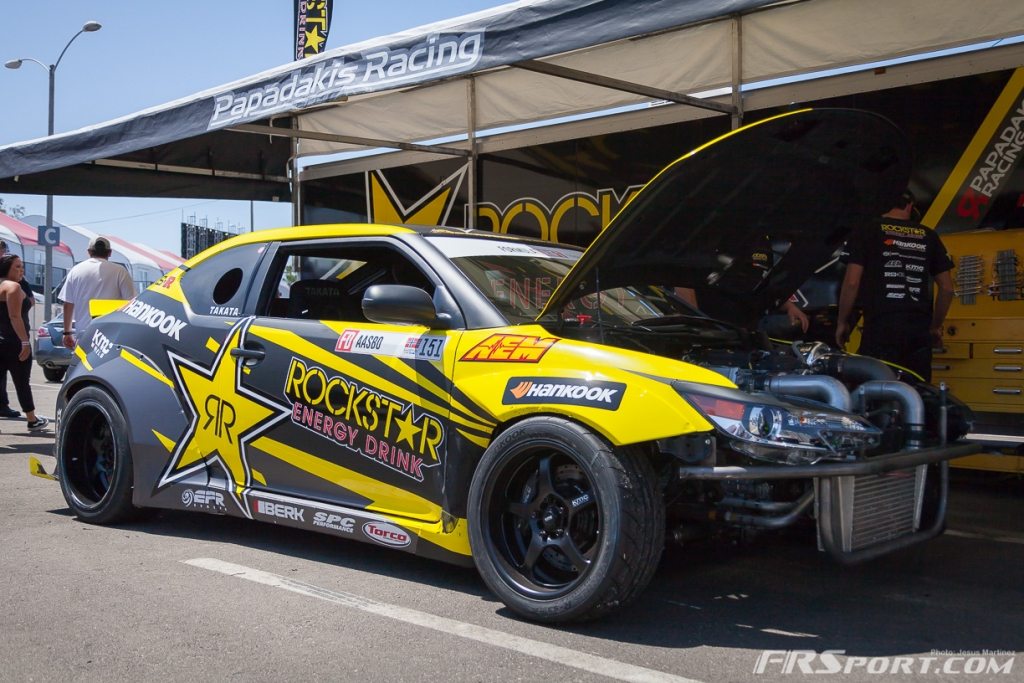 A few not so amateur drivers would be returning to Fomula Drift and I was really excited to see some of them. Drivers like Tanner Foust from American Top Gear or Yokoi Masashi from the DMAX team in Japan.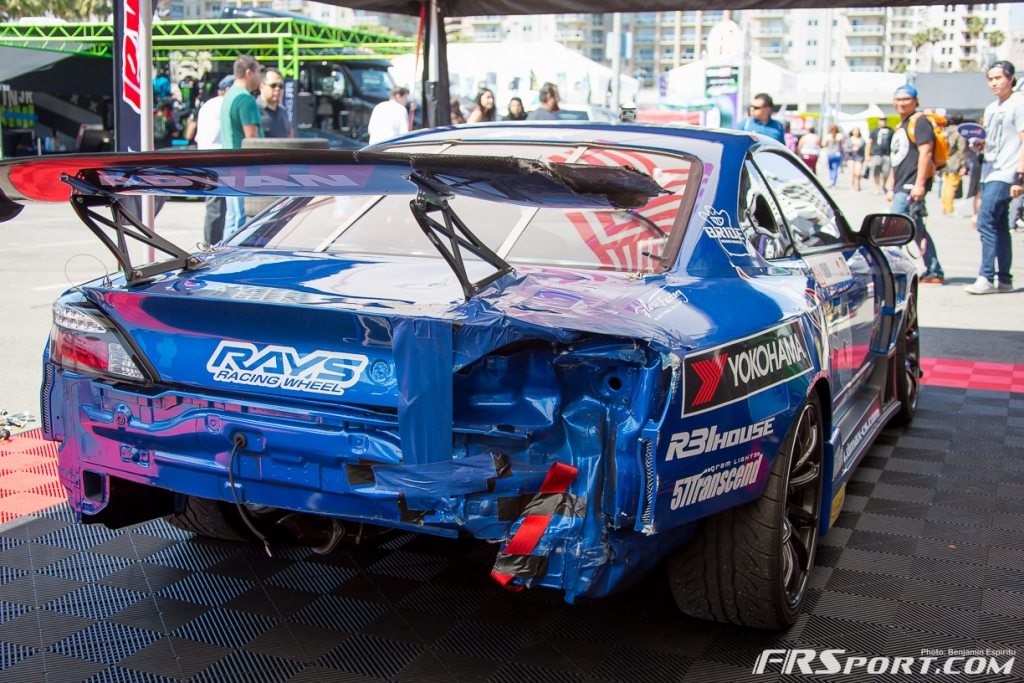 Sadly by the time I made it to the stands I found out that both of the returning drivers had gotten knocked out early, literally too. Both Tanner and Yokoi had hit barriers during their runs which damaged their cars quite a bit and their driving wasn't up to par with the guys that had been participating in these events for the last couple of years either. So there went that plan.
In lieu of these circumstances I opted to then go check out the car show and vendor village as the early morning events were wrapping up and heading into half time.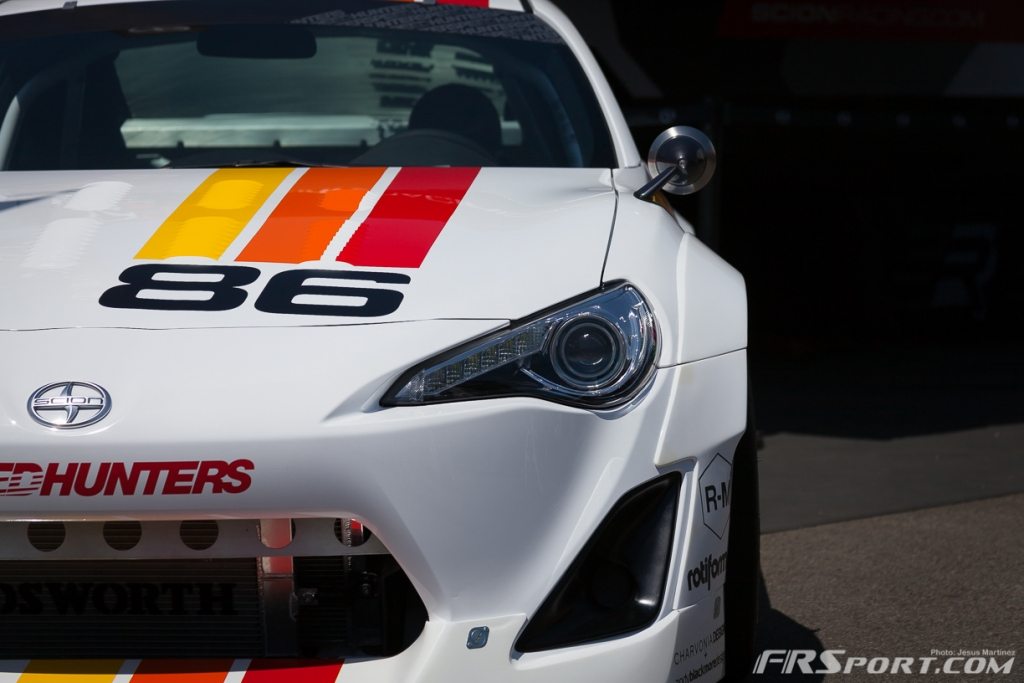 One of the very first cars I knew I wanted to see first was the Tuner Challenge FR-S that won and was debuted at SEMA last year. I didn't get to attend the convention last year so I genuinely wanted to see this car. I also shared a video recently in this site about the car, which got reviewed and combed over by the famous comedian and car nut, Jay Leno, on his YouTube Channel Jay Leno's Garage.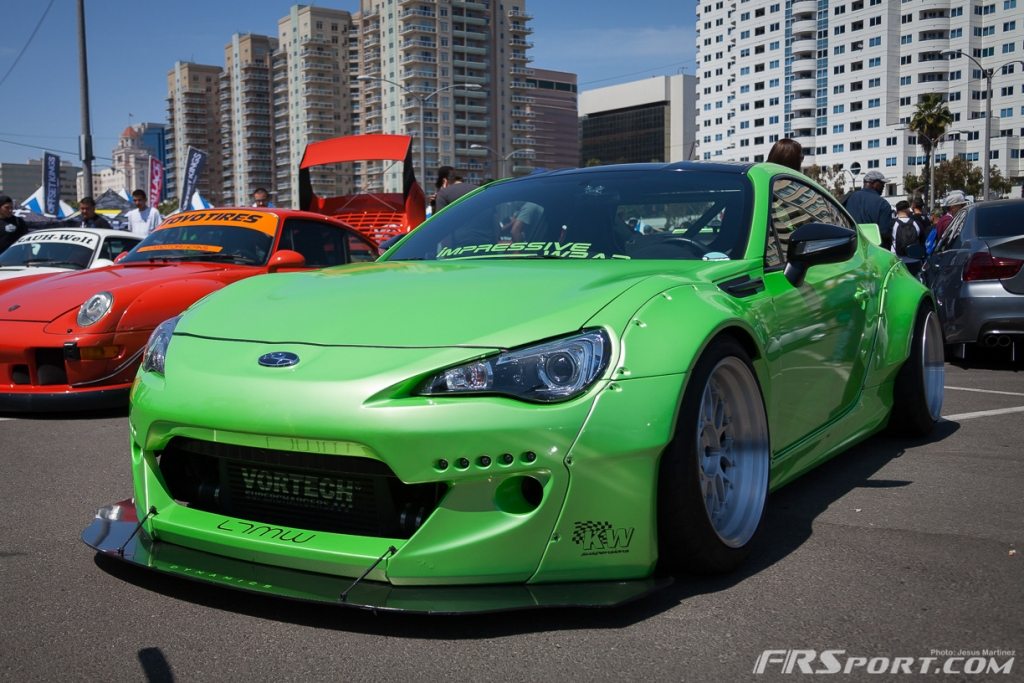 There were various other FR-S and BRZ show cars rocking similar Rocket Bunny body kits, like the green example above, but the SpeedHunters Scion Tuner Challenge winner simply has those extra details that take it to the next level in terms of visual stimuli; the shaved  rivets being one for example.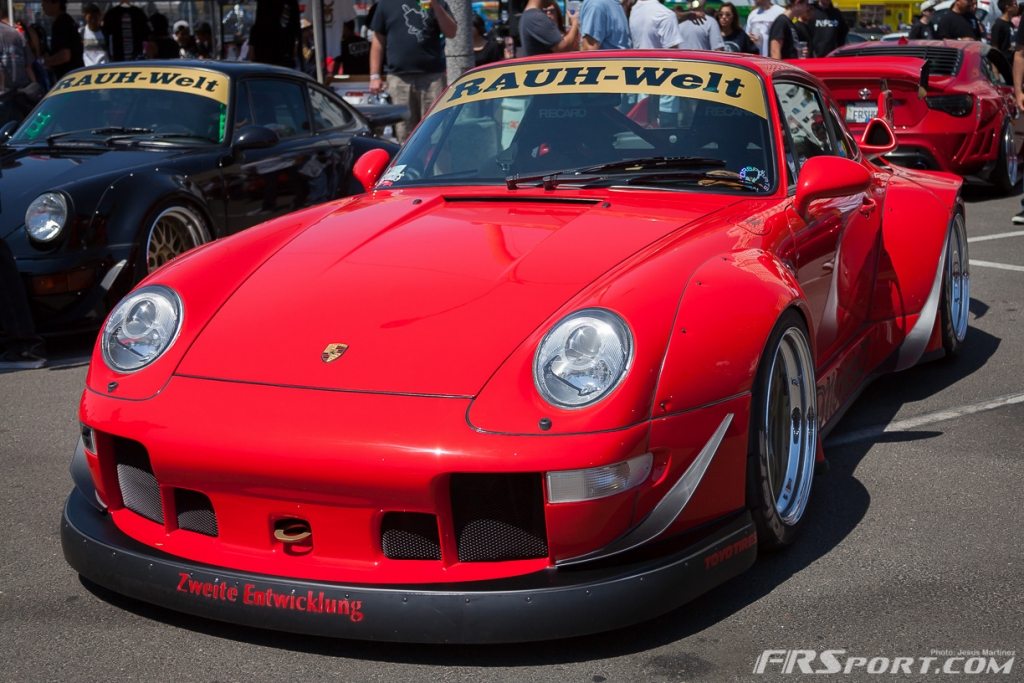 Another set of cars that caught my attention, were the series of Rauh Welt kitted Porsches lined up together at the car show. These body kits built by Nakai-San feature ridiculous rear, over fenders and can accommodate wheels as large as 14 inches wide.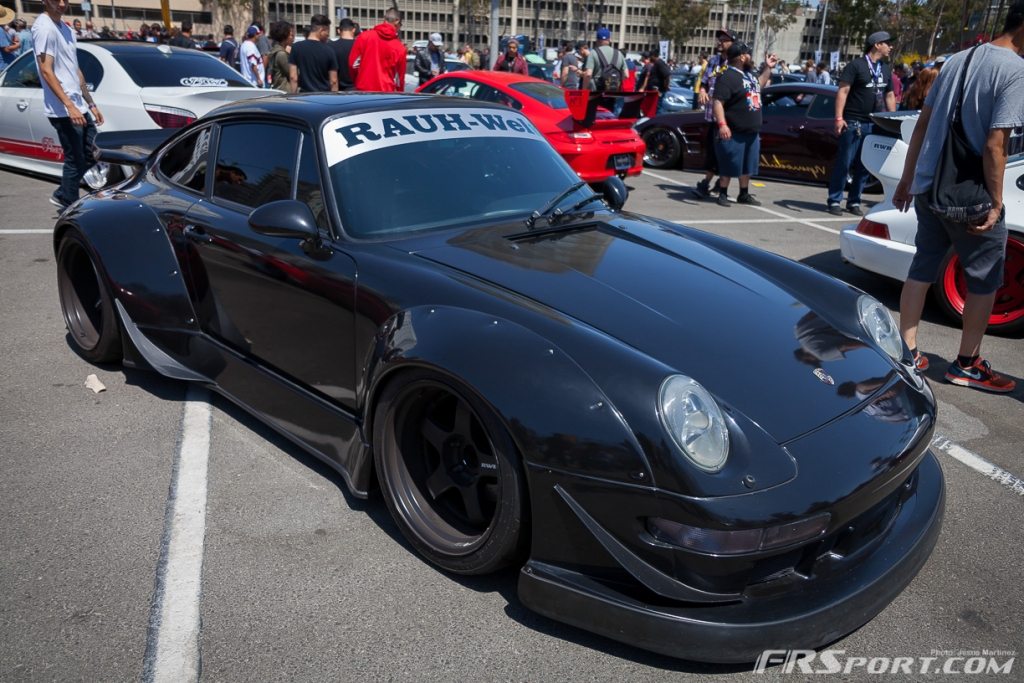 Although these cars have had some of their hype lower, it's still awe-inspiring to see such wide rear wheels (and front too) attached to a relatively small car.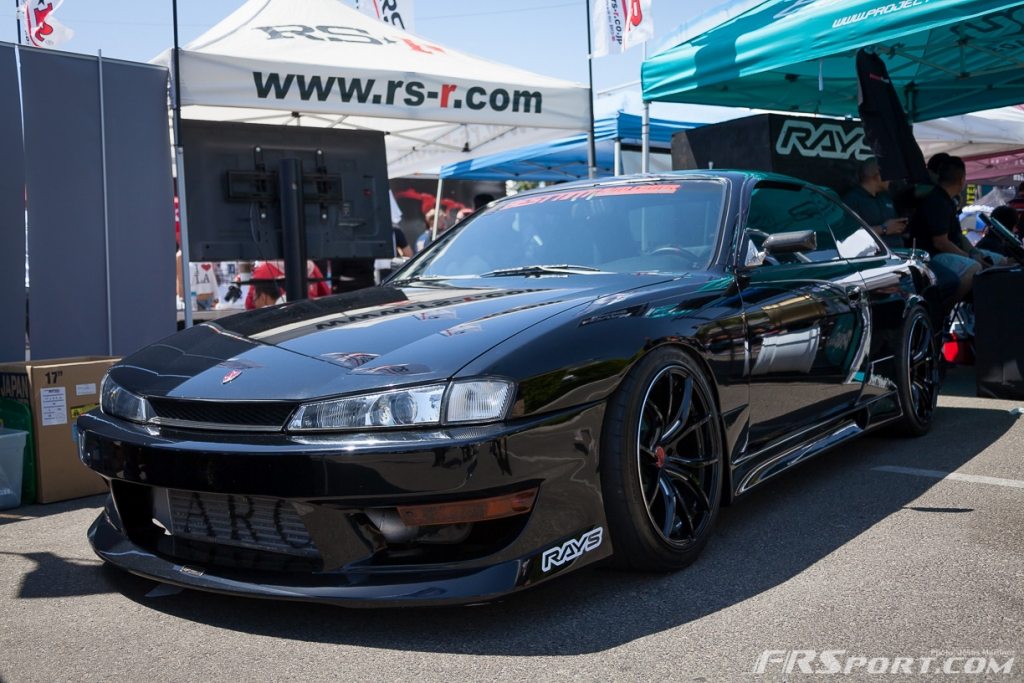 Speaking of wheels, while walking through the event during half time, I noticed what maybe the wheel of 2015. Many cars were rocking these fairly new Gramlights 57FXX wheels and after taking a close look it is clear to see why.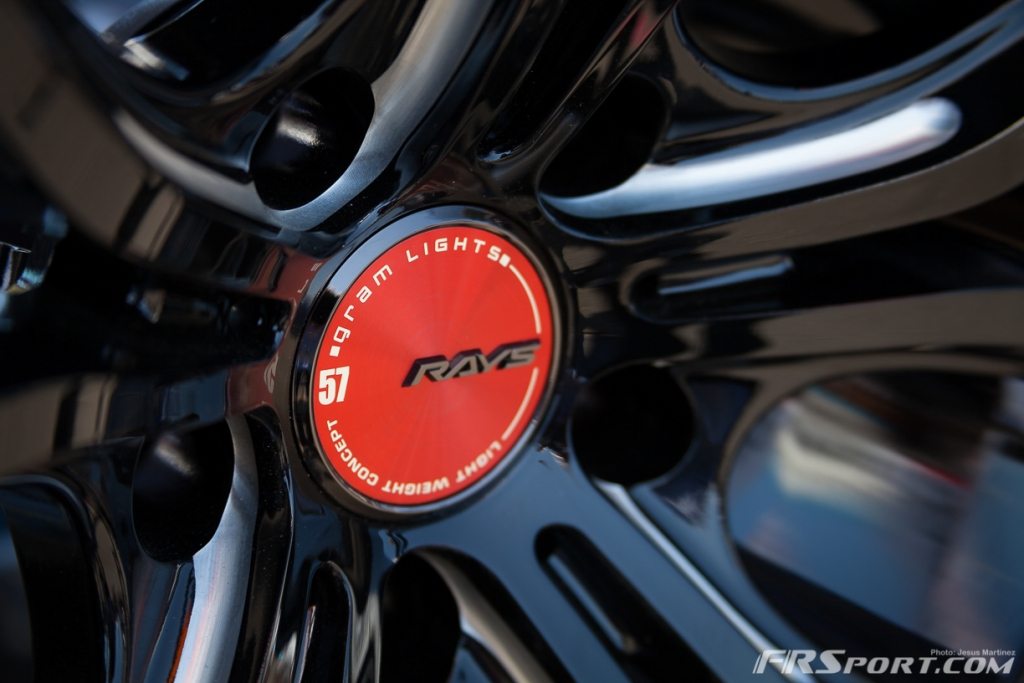 The wheel's design takes cues from vastly popular features found in other highly sought after wheels. Things like aggressive concavity, spoke reduction, and unique spoke configuration all add to the intrigue of this Gramlights Wheel.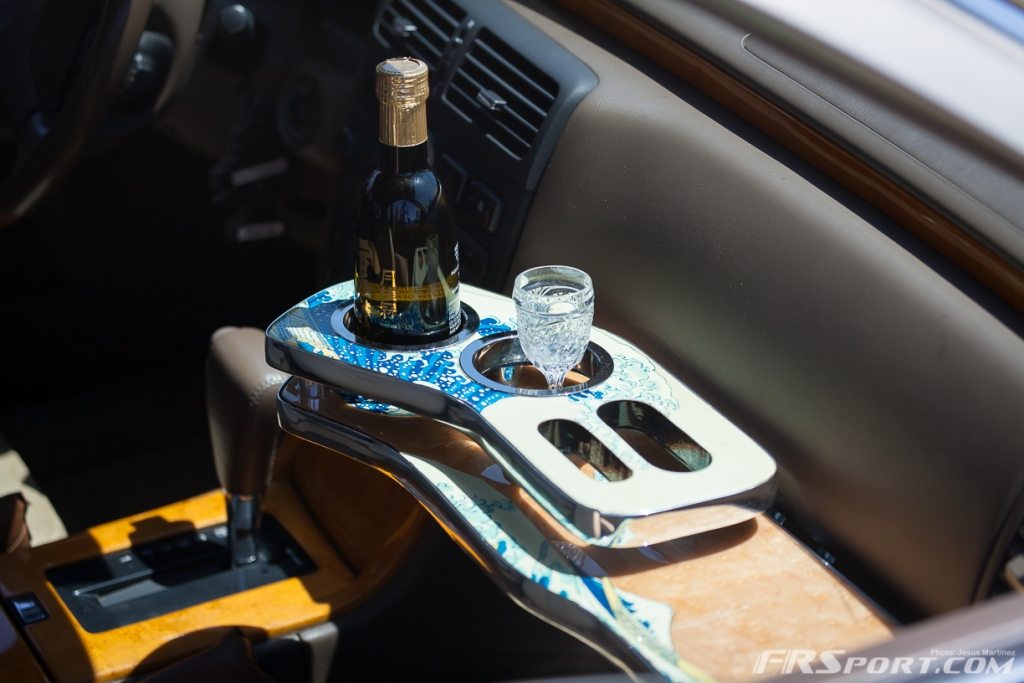 After I had finished gawking at the Rays Wheels and going through the whole vendor village I was feeling quite thirsty and even considered taking a drink from this well set up bar haha. I Super-liked the reference to the old wood block print, "The Great Wave off Kanagawa", on this tastefully done in-vehicle counter.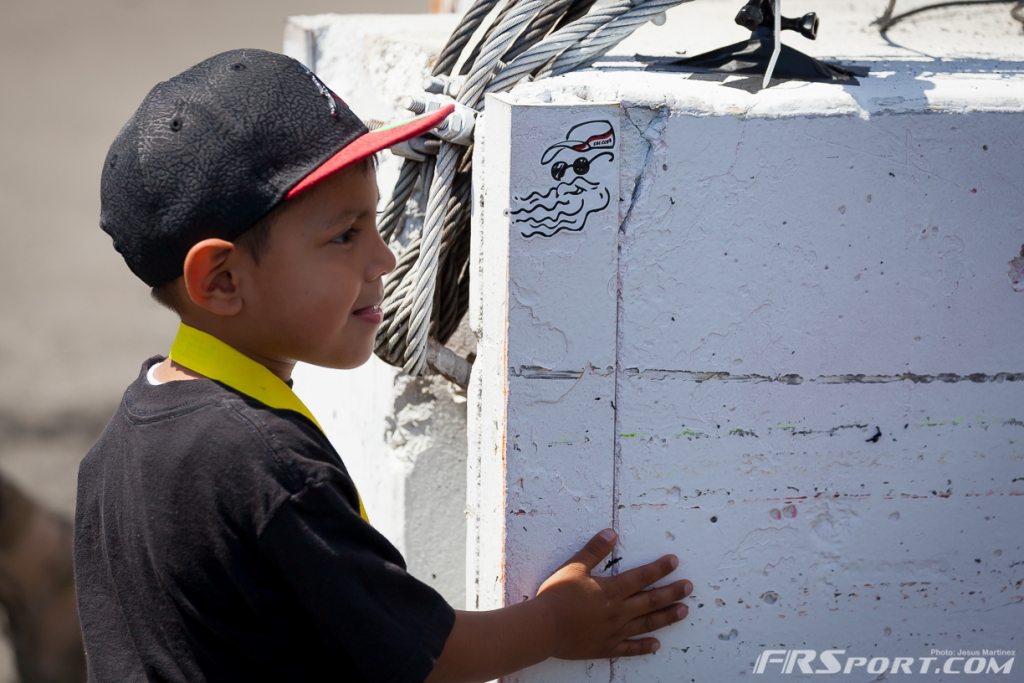 After this I put my camera down and headed to the stands to enjoy the drama unfold in the second half of the competition with one of my co-workers who had brought his kids to the event. In the end it was an awesome Formula Drift competition that had Fredric Aasbo at the top by the day's end.
If you want to check out more pictures from our stroll through the car show and vendor village check out the button below for all of our coverage.
---
View Full Gallery
[nggallery id=339]