The Top Drift FD ProAm 2015 round one has come and gone. For the first time the car and myself were ready to go at least 2 weeks before the event. Honestly it almost felt weird not having to working on it the night before until the late hours….. I think I'll make this a new thing.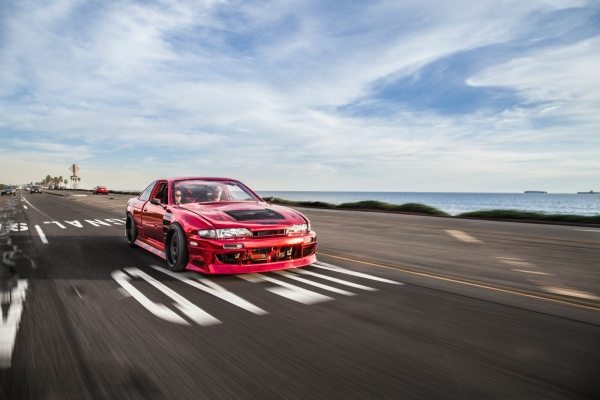 There's always a bit of extra excitement on the first round. Every year it seams to be busier than the last. It was important for us to show up extra early to claim a decent pit area. Top Drift provided my number plates and thankfully I was able to run the number I had been using for years; Good Ole 151.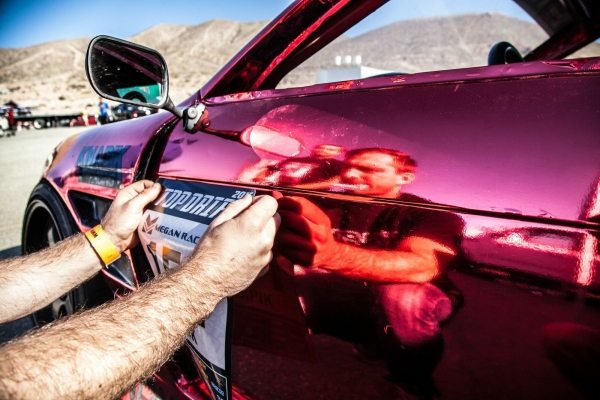 This year I gave the team a special goal. The task: Keeping the aero on the vehicle for every run. If it falls off, get it back on.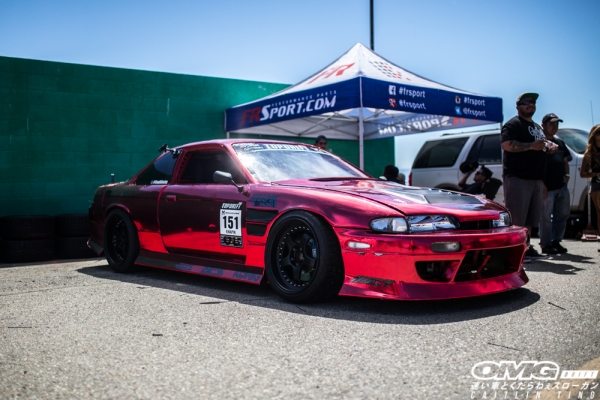 The early arrival paid off. This year saw a total of 60 entries. The team was shocked to see so many new faces. I came to realize that this year was going to be different than all the others.
Again, with all the competitors this year, we didn't get much practice time. Fortunately for us, the car felt super solid. With just a few minor changes, it was ready to go.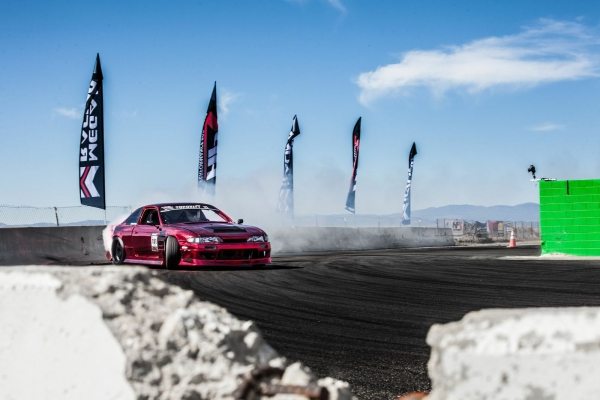 After Practice, Top Drift assigned the drivers to their qualifying groups. Being placed in the second group, gave me the chance to see how other drivers attacked the course. Each driver was only allowed 2 runs. After my session, the anticipation began to build.  All the drivers where looking really good, so you can imagine how ecstatic I was to hear that we were able to land the 2nd best qualifying run.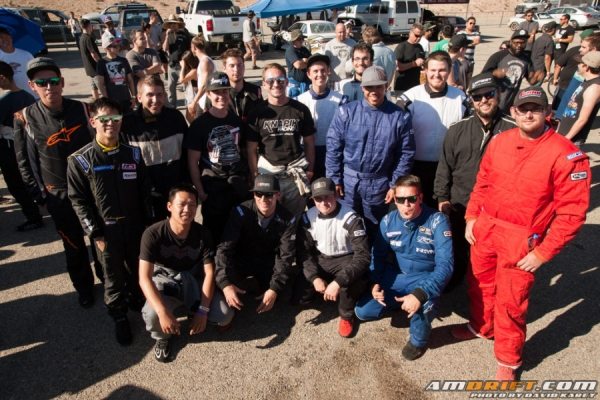 I was paired up with Kevin Armijo in his Toyota Tacoma. Now this had me a little thrown off, as it's a Tacoma drifting. Its so long that when it switches back, the rear end swings out really wide. I knew that my chase run would be what would make or break the fight.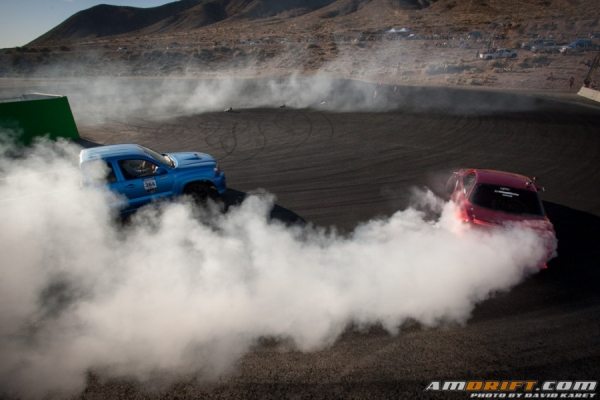 I was really happy with my lead run, now to the next challenge, the follow. Kevin ended up spinning in front of me after the first switch back. I'd be lying if I said that I didn't cringe just a little. It was a close call but we didn't make contact. Good thing too, because it still a truck and most of my S14 is fiberglass. I'm sure that would not make for a good combo!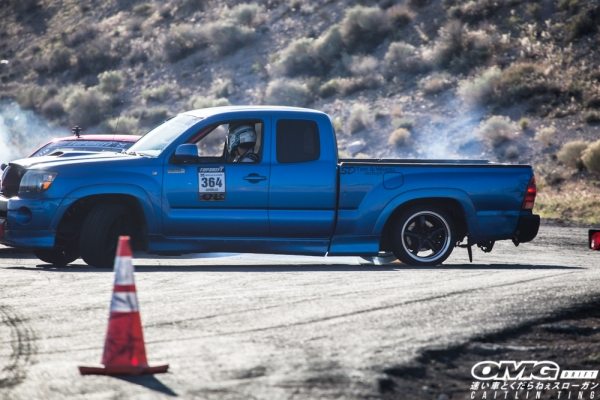 For the next run I was paired up with Brandon Contreras in his supercharged LS S14. On the follow run Brandon ended up putting a tire off into the dirt and straightening out. The judges awarded me the win.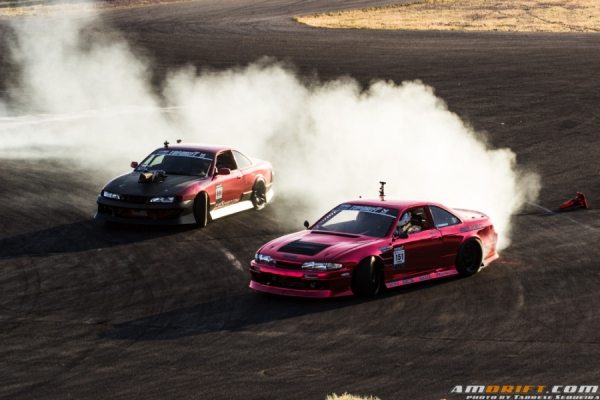 In Top 4 I was paired up with Joe Tardiff. Joe's a great driver and definitely a skilled challenger who I took very seriously. On my lead run I threw the car as hard as I could, pulling probably the most angle I've ran the whole weekend. Unfortunately Joe suffered from a broken tie rod on entry and was unable to fix the car in time. I was a bit bummed to find out. I was excited to see how the battle would have turned out.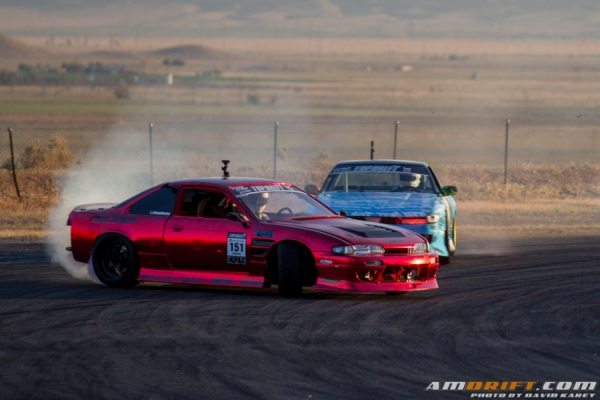 My last battle would be up against 2013's overall Top Drift winner Eric Hill in his LS s13. Eric didn't hold back any punches and I think that's why the last run with him was so much fun. With complete confidence, I knew I could follow because he would drive hard and wouldn't do anything funny to throw off the run. A straight up race. The best kind. After returning from our runs we heard the officials radio. "We have a winner, pull them in."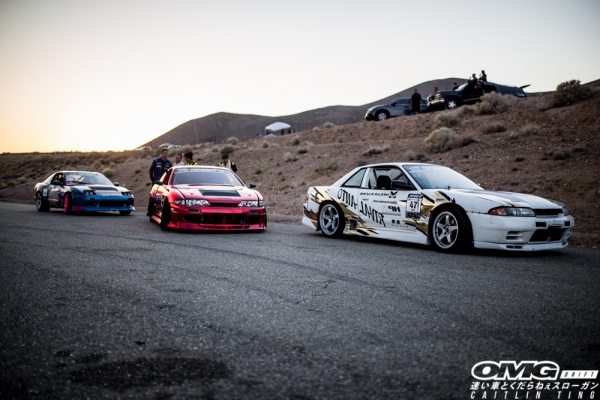 Seemed like forever, but when they announced that I had won first place a wave of pure giddiness poured over me and I was all smiles. It made all the hard work, late nights, and everything in-between worth it.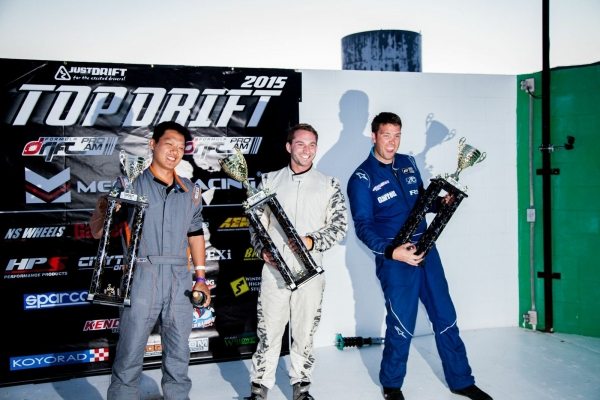 I'm pumped to start the season on such a high note and look forward to riding it like a wave into Round 2 at Horse Thief Mile on May 24th
See you guys there!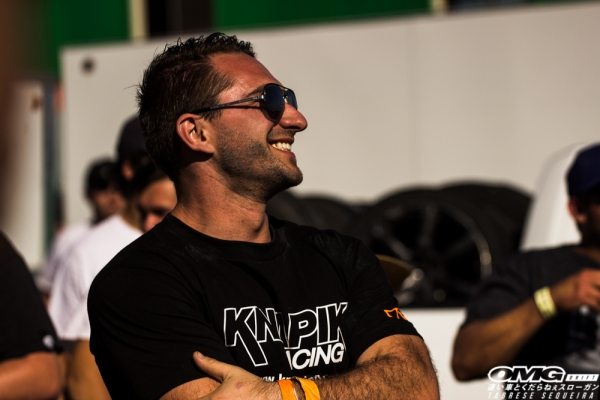 For more pictures and coverage check out:
http://www.amdrift.com/2015/04/top-drift-round-1-march-29-2015
http://omgdrift.com/proam-dopeness-top-drift-round-1-march-29-2015/
Top 16 Battles can be seen here: