Continuing their line of iconic shift knobs, Mishimoto has just released their latest entry into the "Athlete Series" with Chris Forsberg's own Limited Edition model.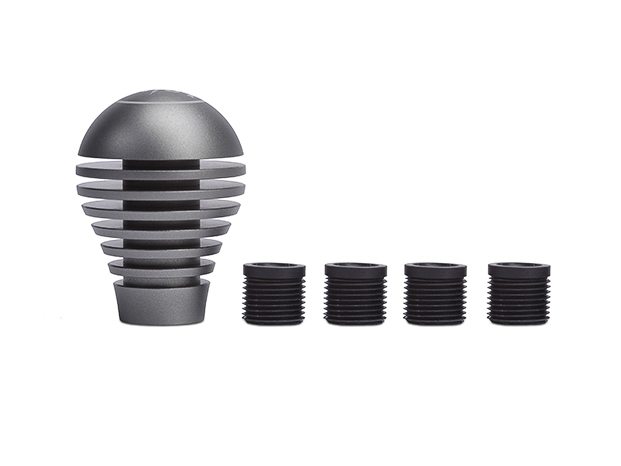 The new limited edition shift knob features an all billet 6061 aluminum construction and comes with all the adapters you see above. These small aluminum threaded inserts allow the shift knob to fit into various vehicle applications and provide for a secure fit.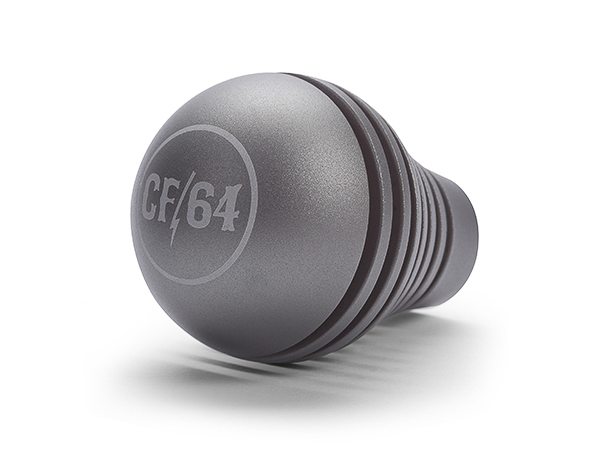 The limited edition shift knob also features Chris Forsberg's laser etched logo on top done in a very cool, retro styled font as well as a very innovative, reductive effect on the shift knob itself.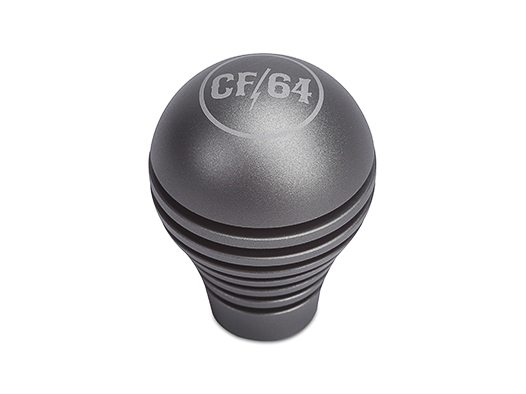 This reductive design makes the shift knob more or less look like a traditional shift knob when looking at it from above.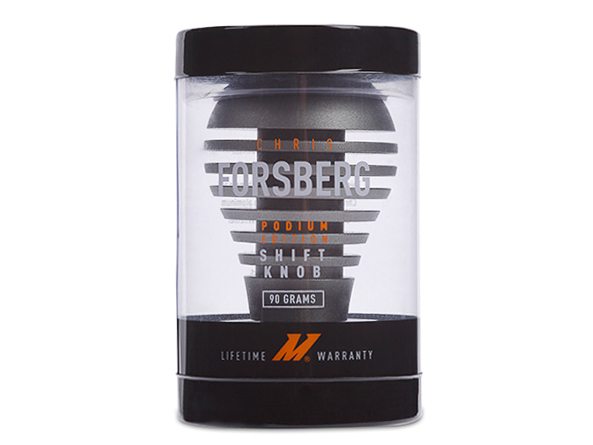 When looking at it straight on, you can clearly see the really neat, segmented features. It almost doesn't entirely look like a complete shift knob at all when viewed like this. The limited edition knob is delivered in the packaging seen above and works really well as trophy case if you are a shift knob hoarder and like to switch out your shift knobs often.
Personally I feel this is a really avant-garde design and we can't wait to see it in person and actually put our hands on it. The overall spherical shape should prove to be extremely comfortable and  other drivers will surely swoon over this good looking piece of hardware in our cars. You too can pre-order this extremely limited design from the FR Sport site here. Let us know what think.