Date: August 8, 2021, Total drivers: 72
Location: Auto Club Speedway, Fontana, CA
Event: PCA Riverside Autocross
Final result, click here.
Photographer: Ellie Lee | IG: @huntoellie
Author: Ting | IG: @981.GT4
Three autocross events, same weekend, same location, and the event organizers can never underestimate our drivers' passion for motorsport. Ask the 1994 Nissan 240sx owner QV about it. How does it feel like to run 3 events on the same weekend? The car looks really happy out there.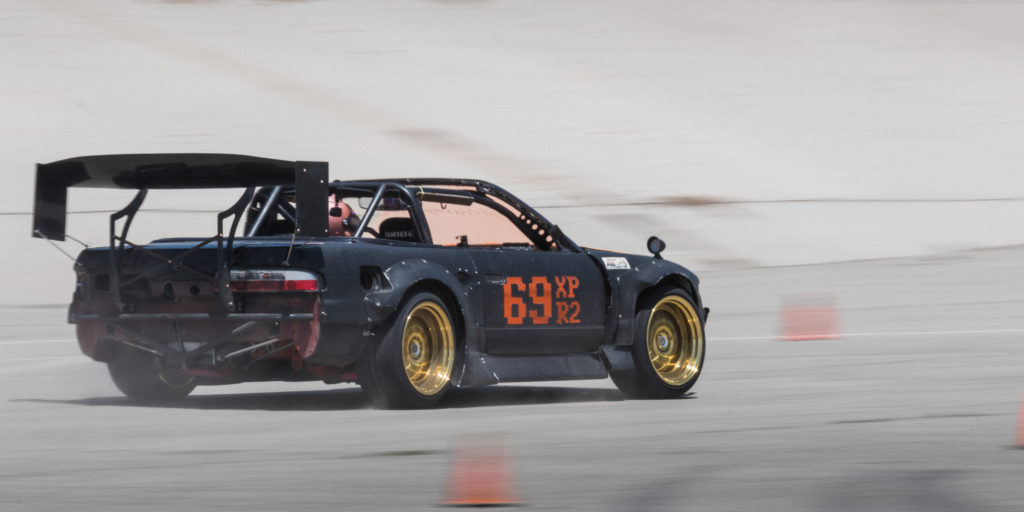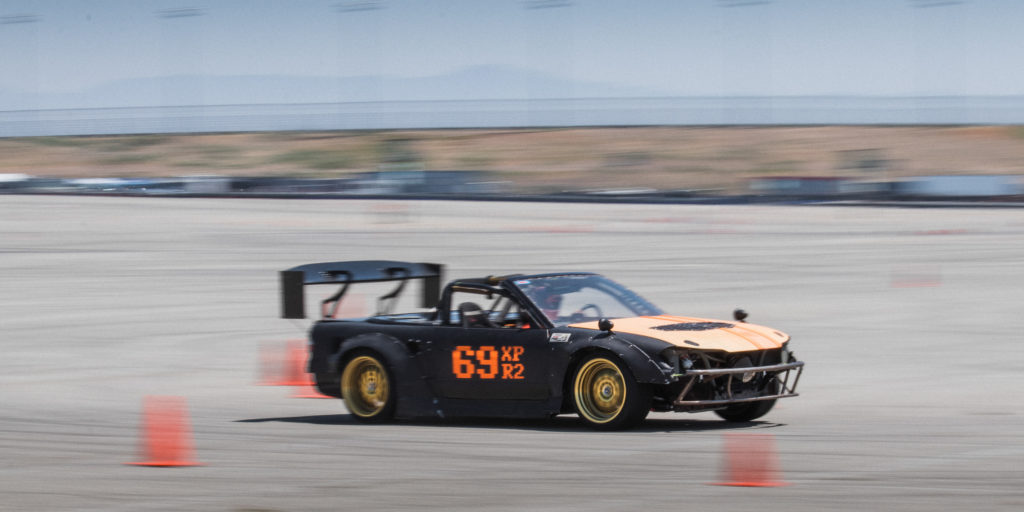 Very unusual, but at the PCA riverside autocross, once in a while, you see SUVs come burn some tires. Austin Day, brought this Super Orange cone-color-matched 2020 Porsche Cayenne to the event and put down a 77.999s in competition runs. Watch out folks, you not only need to dodge cones, might also need to dodge Austin's Cayenne.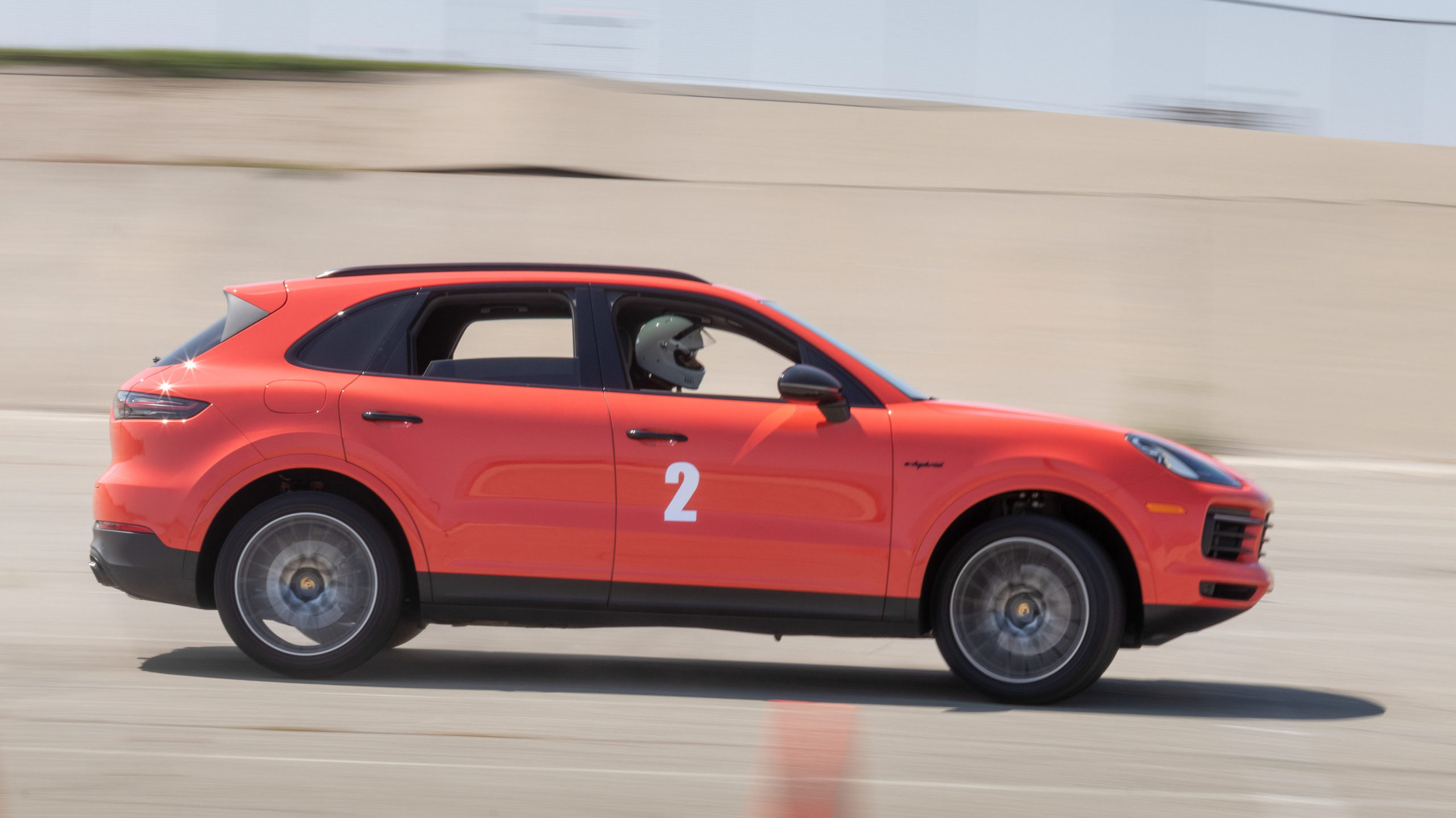 Next, we spotted the multi-time winner, Kathy Throp buckled up in James Cuba's rotary roadster. Check out this street-legal 400HP Mazda RX7-powered home-built Lotus 7 Replica beast. If you come to SCCA Cal Club Autocross in September, you might see Mr. Cuba and his car in person. And Kathy, sorry to see what happened to your tire, we missed you in the competition runs. Congrats on the 66.1s practice run in your 2000 Porsche Boxster. 1st place raw time in the morning!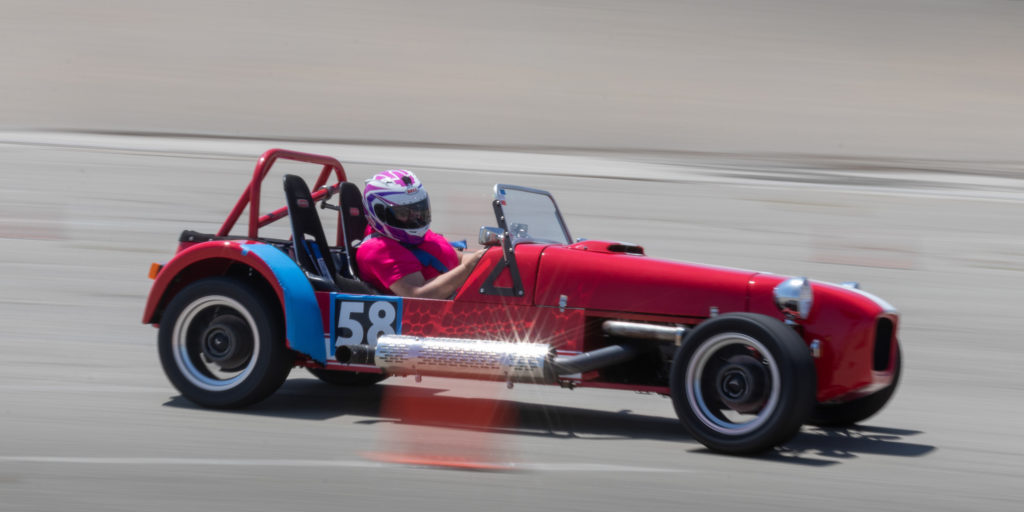 Let's see some twins. Two GT3RS, 2019 and 2007, can you tell which one is which? Thank you, Aaron Beck and Quinton Richard, your cars made beautiful exhaust sounds on course. Never get tired of watching you guys autocross.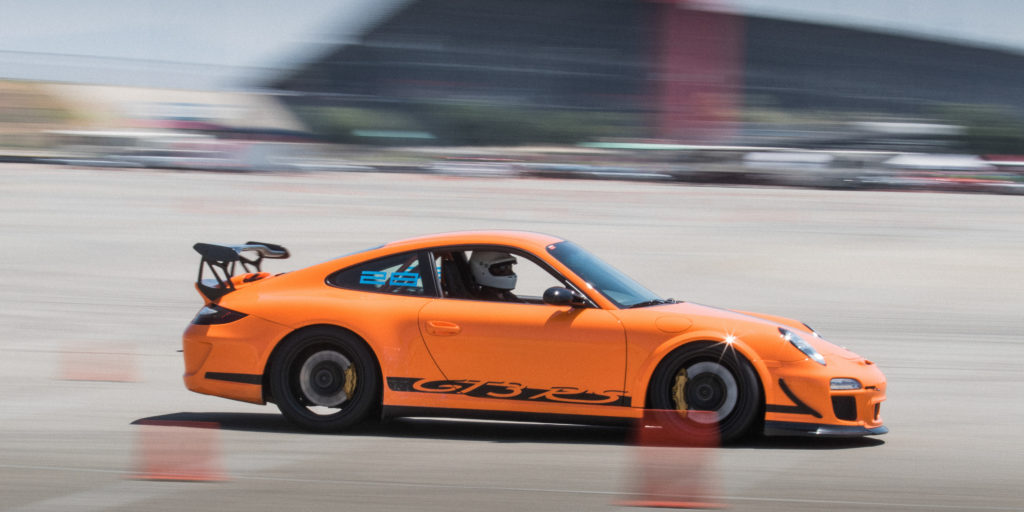 Here comes the winner of this event, 2010 Porsche GT3, top time of the day, 67.432s. Multi-time National Champion James Yom showed us that you can still win with a coned run, if you drive fast enough.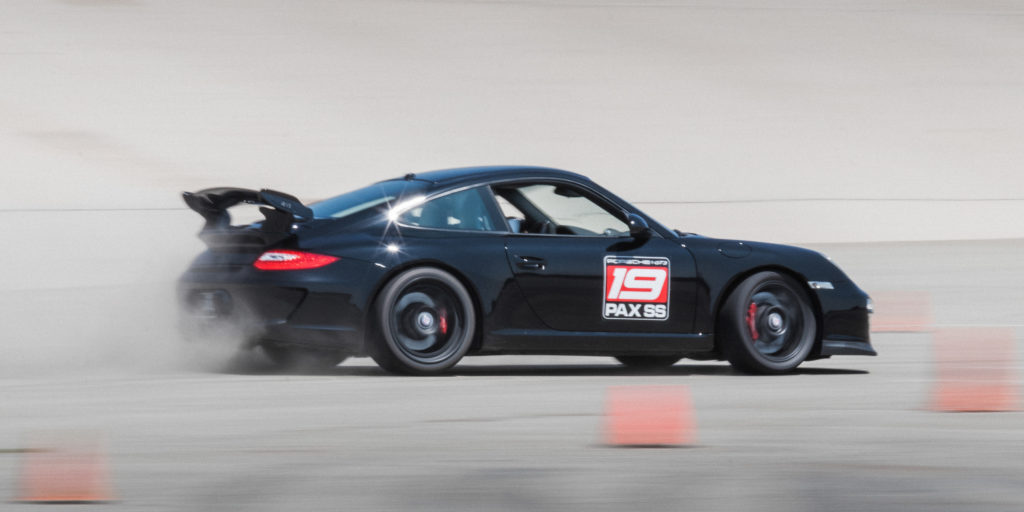 Sebastian Rios is the guy to watch out for. He has been doing better and better with their 2014 Porsche Cayman S. Rios took home 2nd place raw time of the day, 68.299! Congratulations!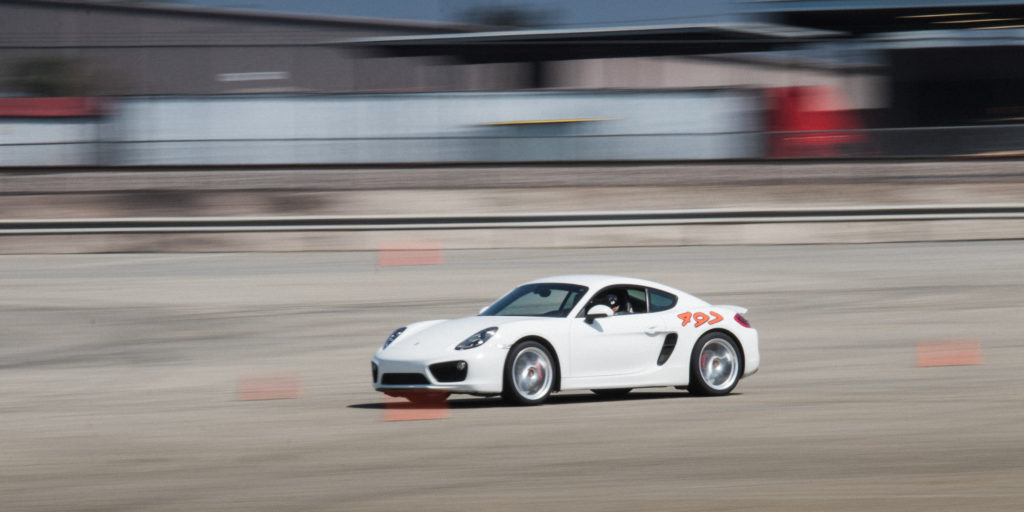 And the GT4 twins. Did you notice the difference between this white 2020 718 GT4 and the carmine 2016 981 GT4? (Ting: One white, one red?)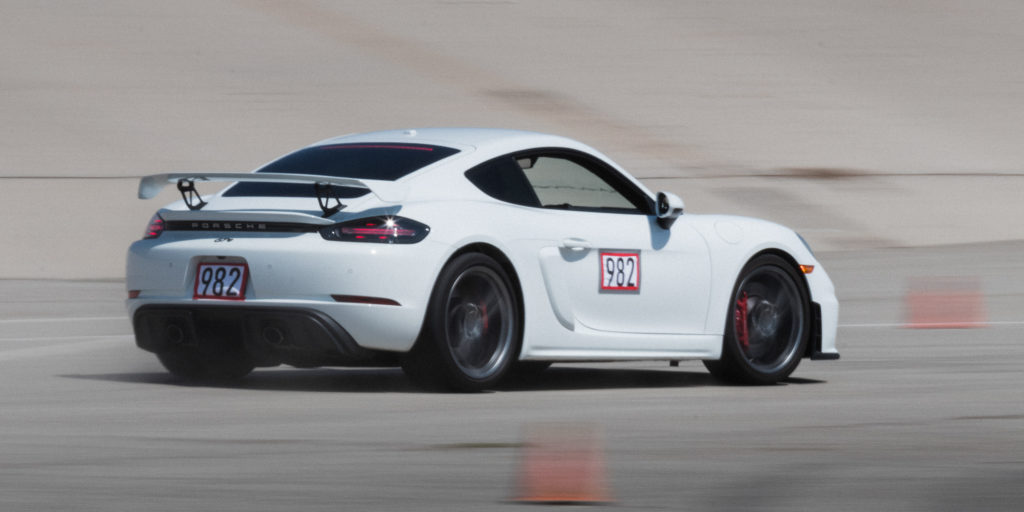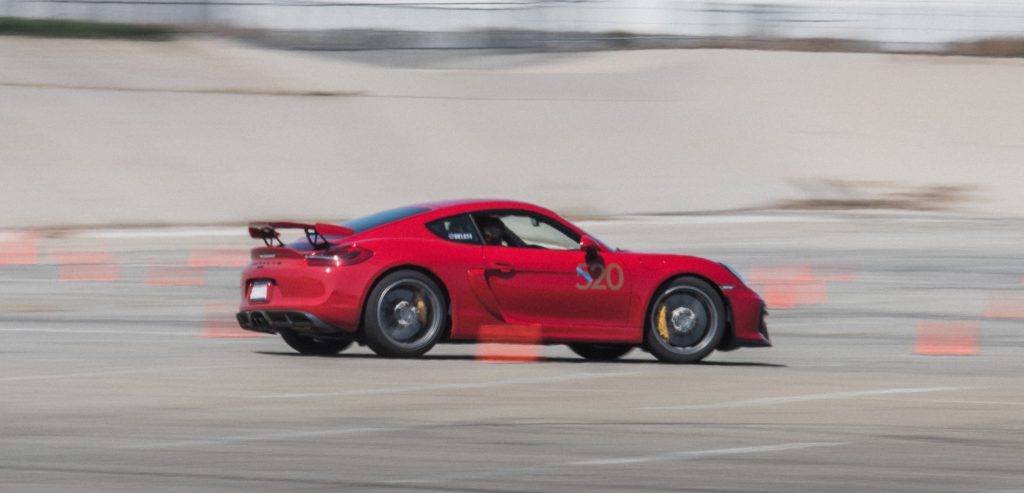 Now, Super Street GT4 vs STX FRS (SCCA rulebook), which one is faster?
I did a 70.7s during practice runs in my GT4, and then drove my codriver Dung Nguyen's newly built 2013 FRS (STX class SCCA), got a 69.9s. Codriver also did a 69.8s in the FRS. Apparently, Dung won our bet with his "GT4 Killer" FRS by 0.9s on a 70s course. Glad to see all his hard work paid off.
FRS Setup list:
Brake Pads: Porterfield R4
Brake Caliper: Wilwood
Brake rotors: Racingbrake, Drilled and Slotted
Wheels: Enkei RPF1
Alignment: Front Camber – 4.9, Rear Camber – 3.9. 0 toe.
Suspension: Blitz
Exhaust: HKS Catback
Another STX FRS driver, the dedicated course designer, brilliant instructor, fast new star, iracing competitor, and one of the youngest drivers on course, Sam Mayorga, finished with a 70.383s on dead tires. Excellent job Sam. Look forward to your performance at the next event on fresh rubber.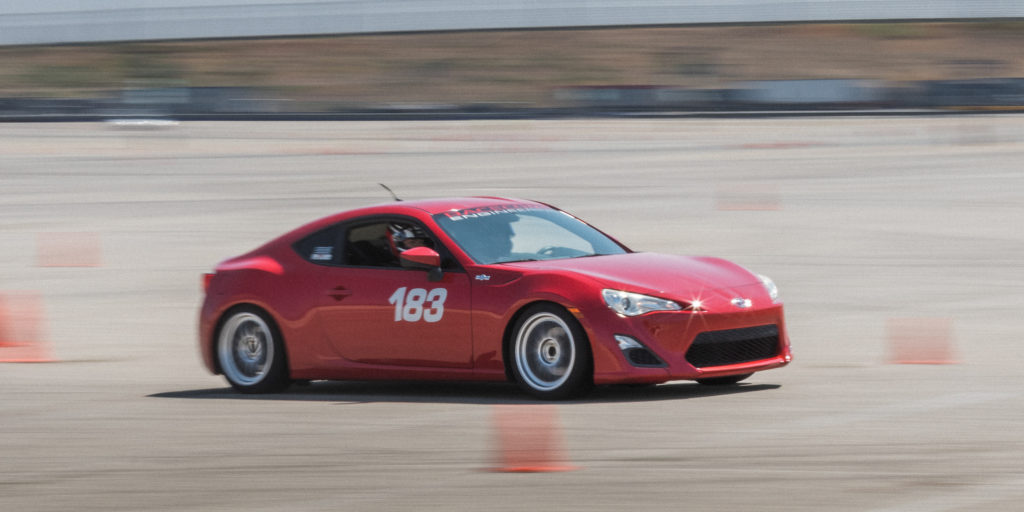 Autocrossers, did you know that you can pay only $10 to experience one of the best Porsche cars offered by Porsche Riverside? Check it out at the next event. I remember seeing a big power sliding with tire smokes during the experience runs. That looks like 50 bucks tire $$$ flying away. Thank you, dear sponsors, for bring us this amazing event and experience!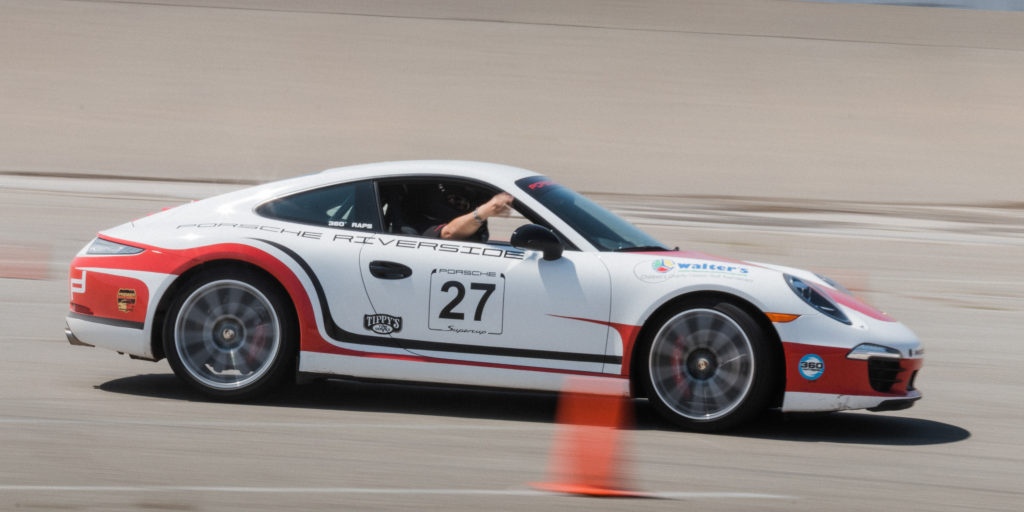 Steve Wong, this time brought another one of his collections, the 1986 Porsche 911, and demonstrated what CLASSIC means. Great drive and thank you for bringing your neighbors, the Seol family. Kyungjin aka John did a 74.844s in his 2021 Mini Cooper S, and this is just his 2nd autocross.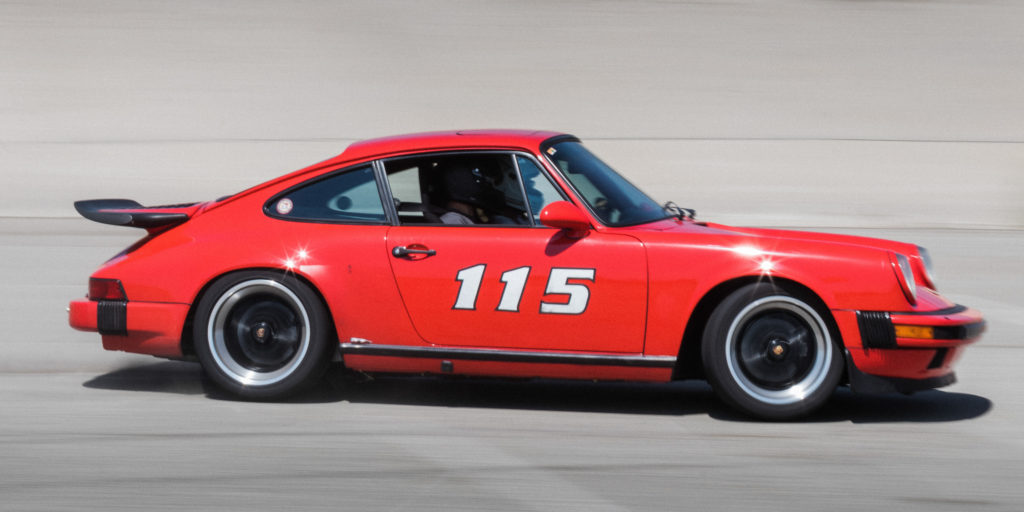 Jim Storms kept Steve good company, competed in his 1989 Porsche 911 Carrera Targa, CC03 class. Who else is a big fan of those Carreras?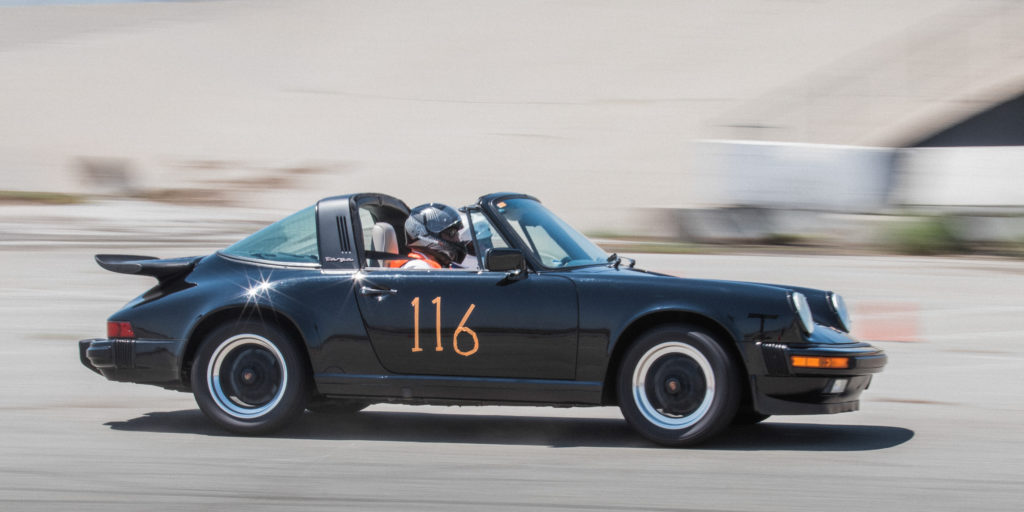 In the CC07 Class, driver AJ Halsey did very well on "looking ahead". AJ, you look extra cool with the visor down.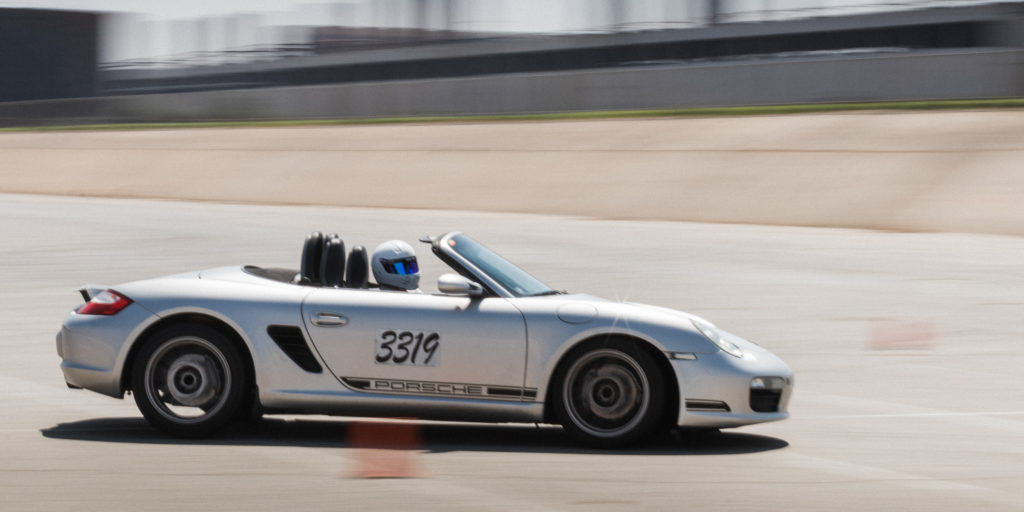 Last but not least, let's check out the Non-Porsche X group cars.
1st place we have Thomas Frecentese in his 2021 Mazda MX5, 68.299s. Tom, is that car still stock? Wayyyy too fast.
Sean Fenstermacher, who barely autocross in the past year, took home 2nd place with a 69.029s. Nicely Done. Sean TEDx talked with Ting, Chris and Dung during lunch break, and analyzed data. Knowledge is important and priceless. If we ever make a documentary for autocross, this footage will be shared with the public.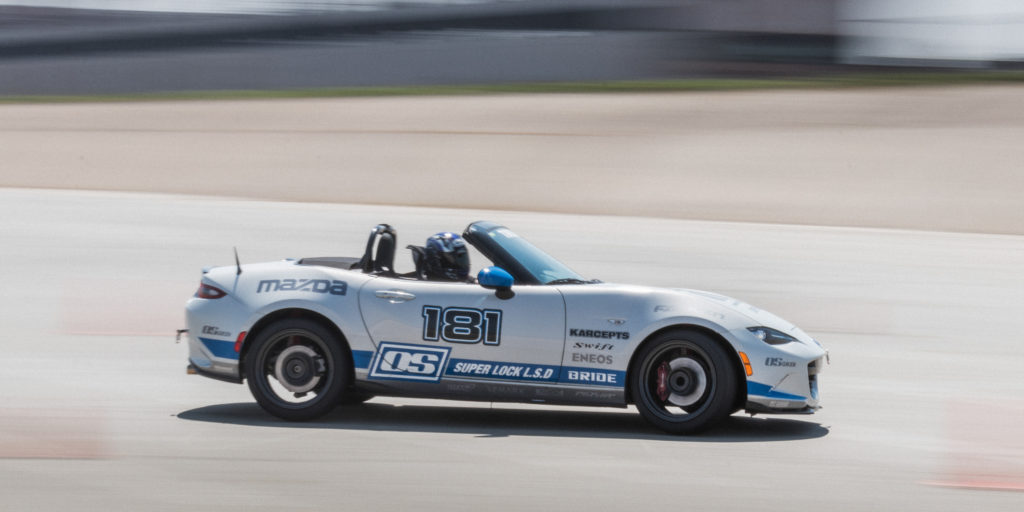 How green is too green? Jason Flaherty said never. Glad to see that Falken RT660 tires worked so well on your 2021 Chevrolet Camaro ZL1 1LE. 3rd place in X class, 5th overall raw time of the day, 69.105s is your time.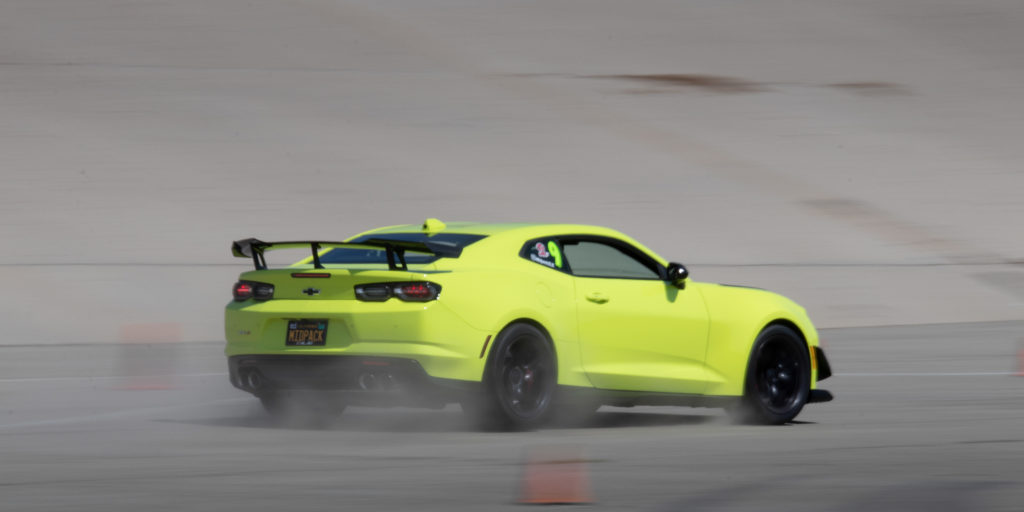 The Yeoh family coming in hot with their 1989 Honda CRX Si. Neelu the daughter (and our instructor) went faster than dad Stephen in the morning. Great Job Neelu! We just need to see this more often! In the competition runs, Neelu managed to do a few 69.2s and 69.3s but unfortunately coned. So, in the afternoon, the dad (69.203s) won and also taught Neelu (70.137s) and Bijan (70.494s) how to keep shaving times even when it's 95F without AC.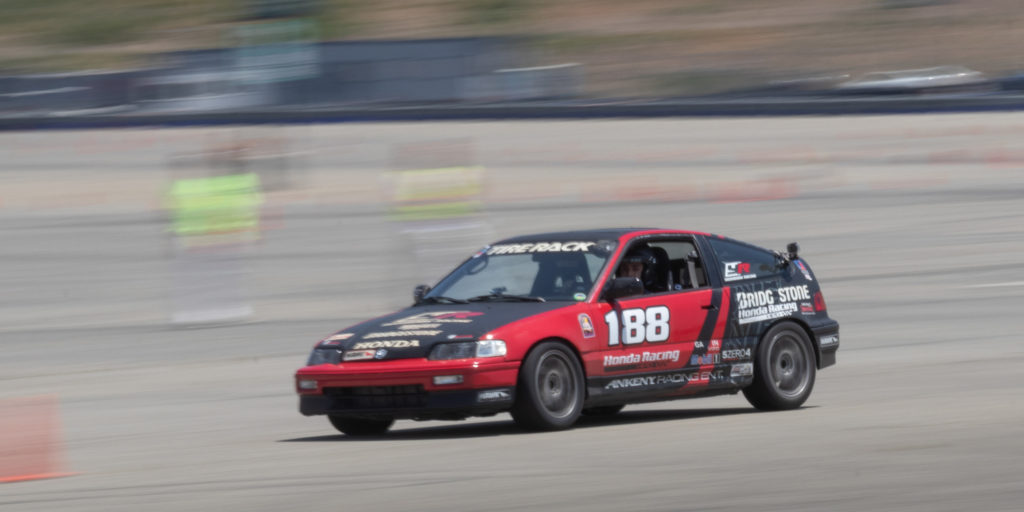 What other cars do you want to see? How about a Supra? The new Toyota Supra already won SCCA prosolo national events (B Street) several times, seems like it's proved faster than the BMW M2, M2 competition, and some Porsche Caymans. Will we see more Supra at autocross then? Let's wait for the 2021 SCCA National Solo results in Sept.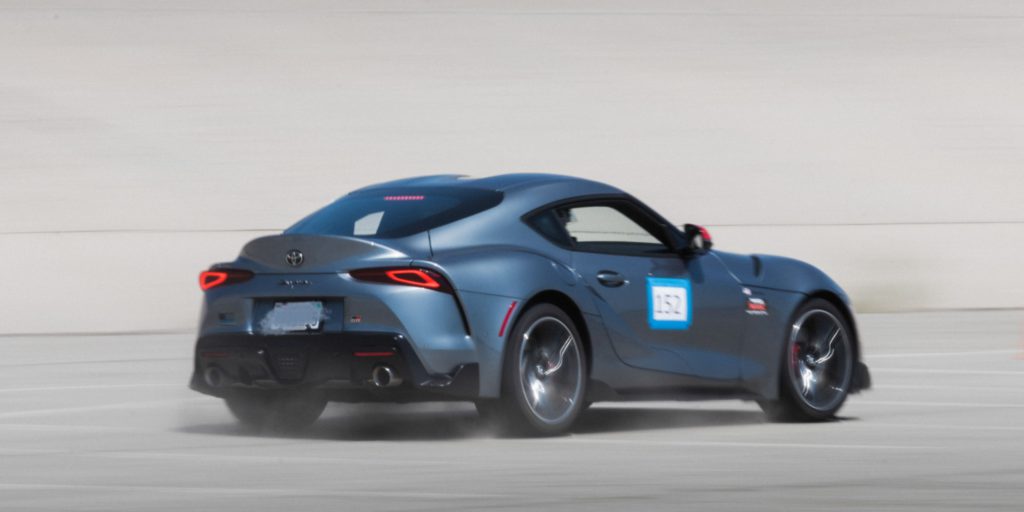 Dmitry Vakhlis drove his project car, the 1994 Ford Mustang, even though he had some brake issues, still did a 71.269s. Hope the newly arrived Hawk brake pads work better at the next event.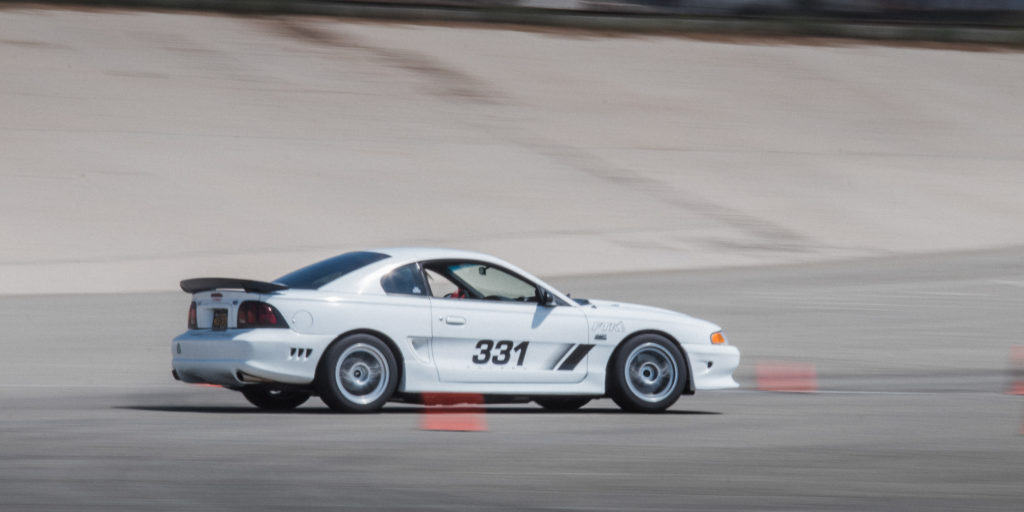 AND….Who said the panda is lazy? I saw one running nonstop at 95F degrees. Happy Motoring Panda 400!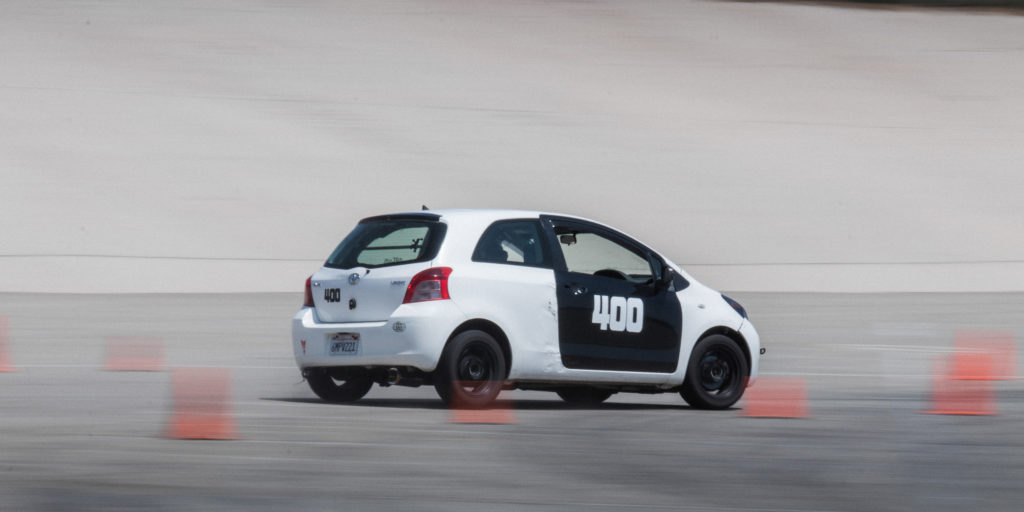 That wraps up our PCA August event at Fontana CA. Congratulations to all those who trophied! Thank you, Kraig Strom, our highly unpaid PCA autocross director for organizing such a wonderful event. The next one will be on October 24th at Fontana, Auto Club Speedway.
Register at: www.MSREG.com/RSRAutoX Paid course workers, Lunch and coffee included. It will sell out quickly. Sign up early to secure your spot. Registration is only $95.
To view and download your car and drive photos, visit: PCA Autocross August Fontana
Big thanks to our photographer Ellie, please say thank you to her when you see her again on course. Follow her on Instagram for amazing automotive and event images.
Please share this article if you like it and leave a comment to let me know what you would like to see in the future. See you again soon!