Date: July 18, 2021, Total drivers: 93
Location: Port of Los Angeles. 3011 Miner St, San Pedro, CA 90731
Event: Porsche Owner Club Autocross
Final result, click here.
Photographer: Luis Vivar | IG:@_luvshots_
Author: Ting | IG:@981.GT4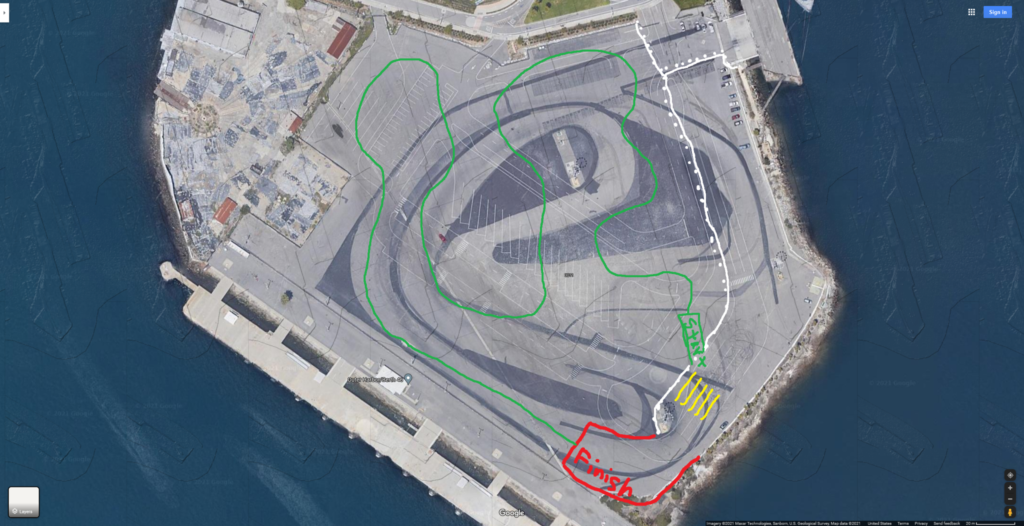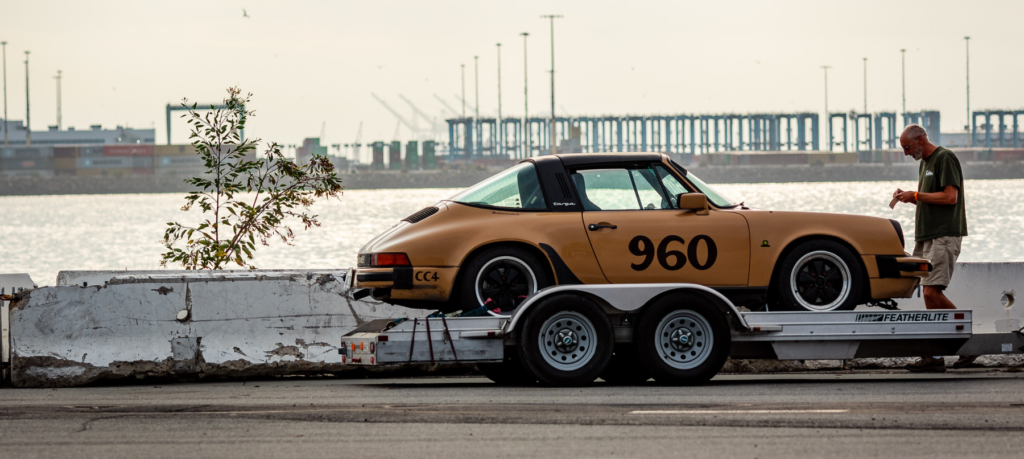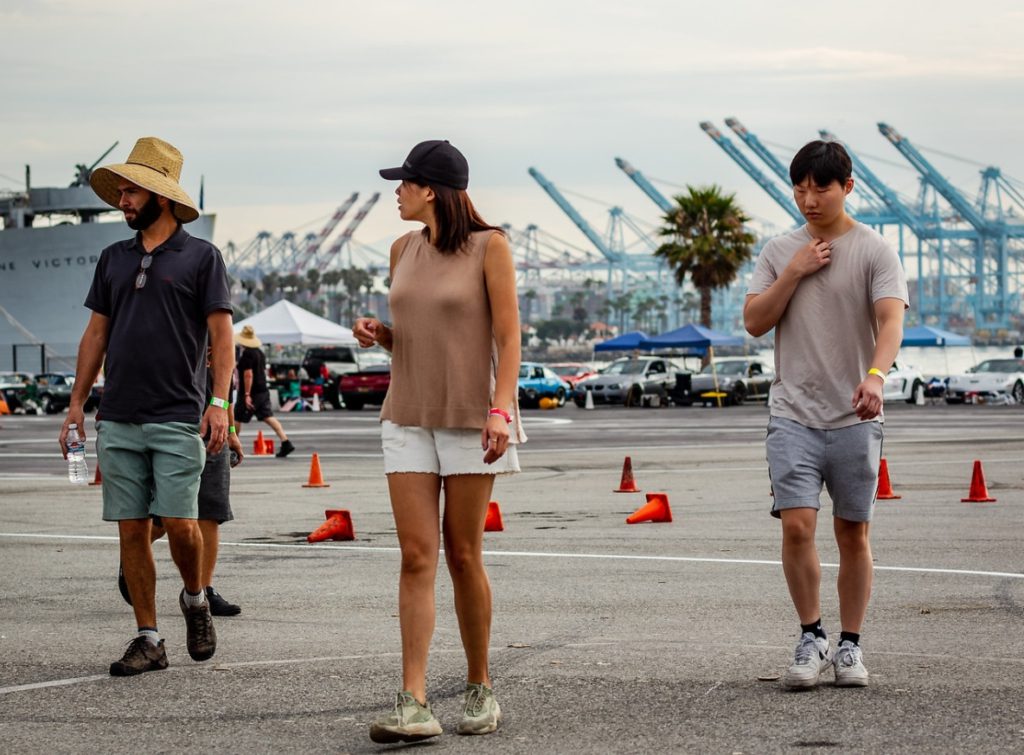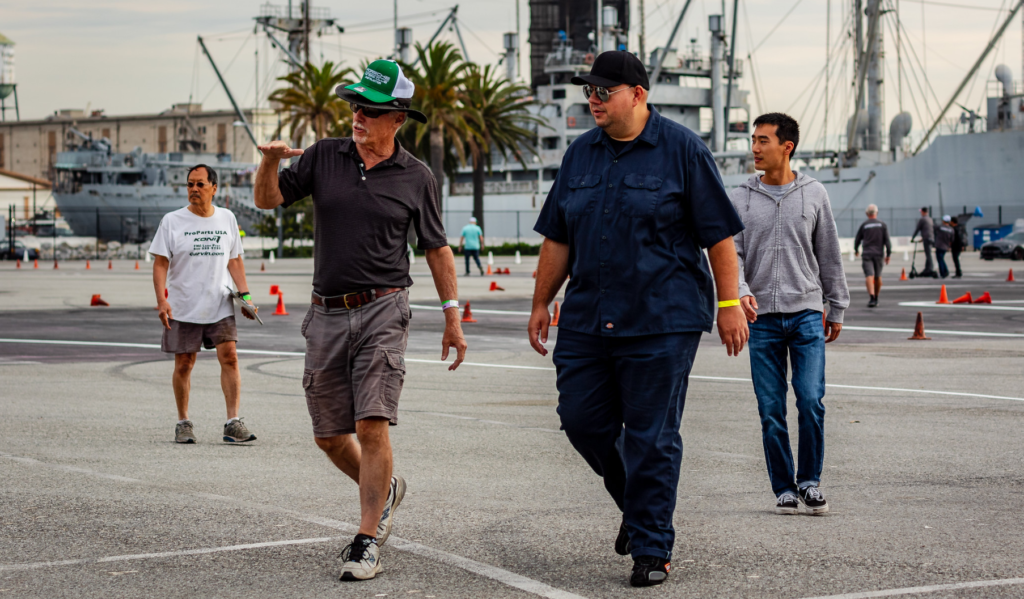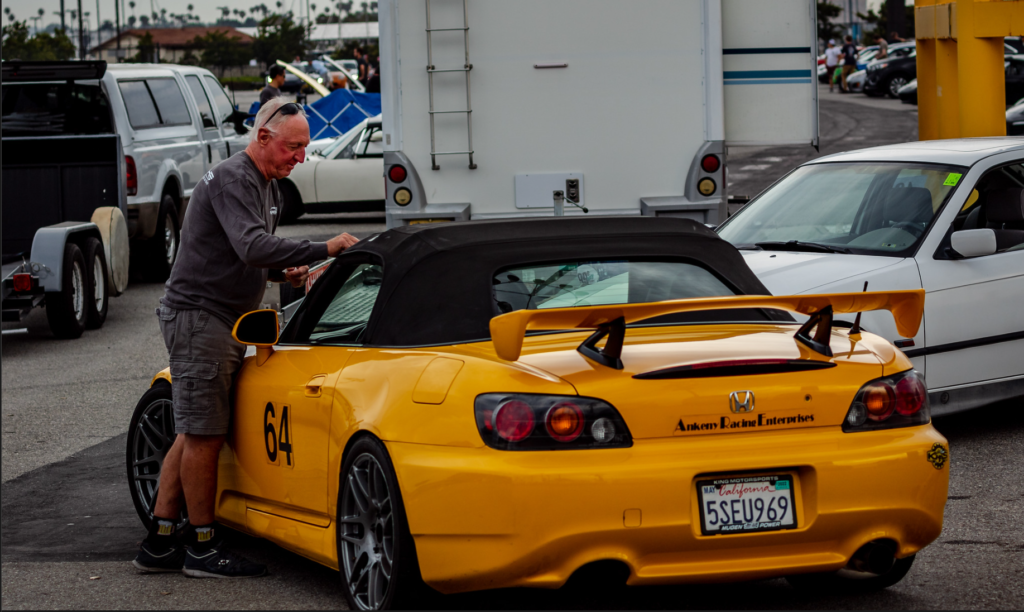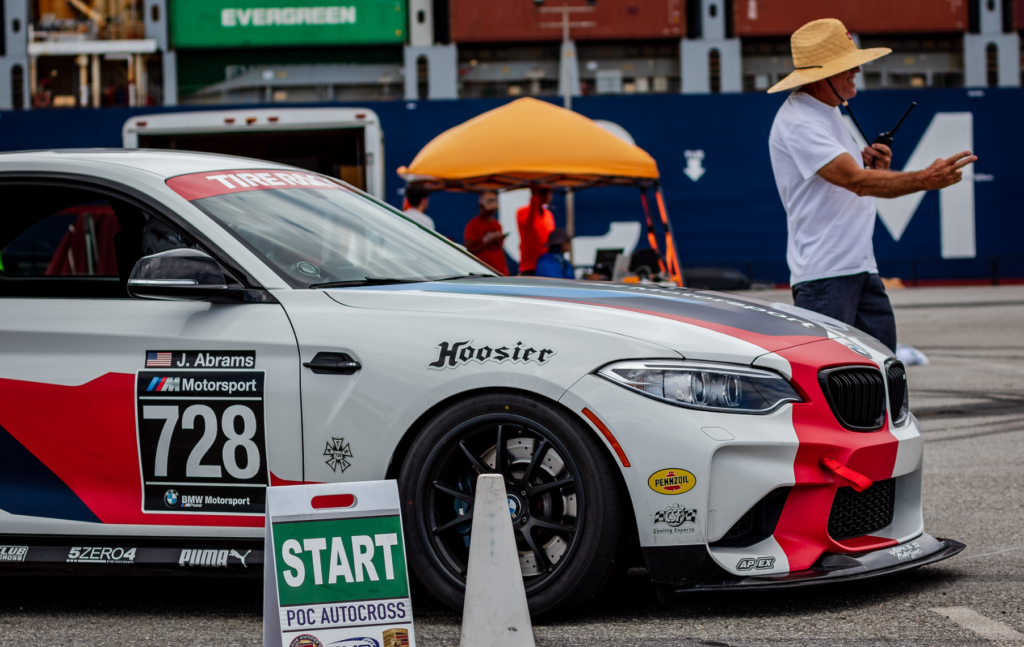 Now let's see the competition results. Each driver had 4 runs.
We will start with the fastest raw time group, class gt3. Michael Oest, aka Michael Fast, the course designer, multi-time class winner, hopped into his own 2019 Mazda MX-5 in run one, locked down the best time of the day, 35.505s, while other drivers were still competing.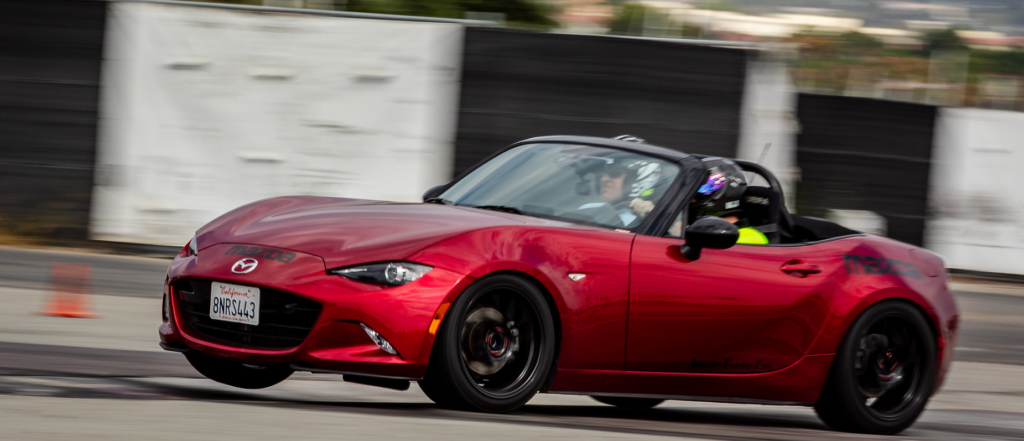 Oest might get bored from winning too quickly and then he started driving Guy Ankeny's 2006 Mazda MX-5 and went 1s faster than his own car! 34.589s!Congratulations! The 2nd place in class gt3 and 4th place overall raw time of the day goes to Guy Ankeny, 35.670s. I think I overheard Guy jokingly said he's not going to let Oest drive his car again in the future.

M2 Class showed the multi-time national champion Tom Berry taking first place with a 35.605 in Randy Gonzales's 2017 Chevrolet C7 Z06 Corvette. He is definitely one of the fastest drivers to watch out on course! Randy did a 36.224s in his competition runs the same car. Awesome codriving results.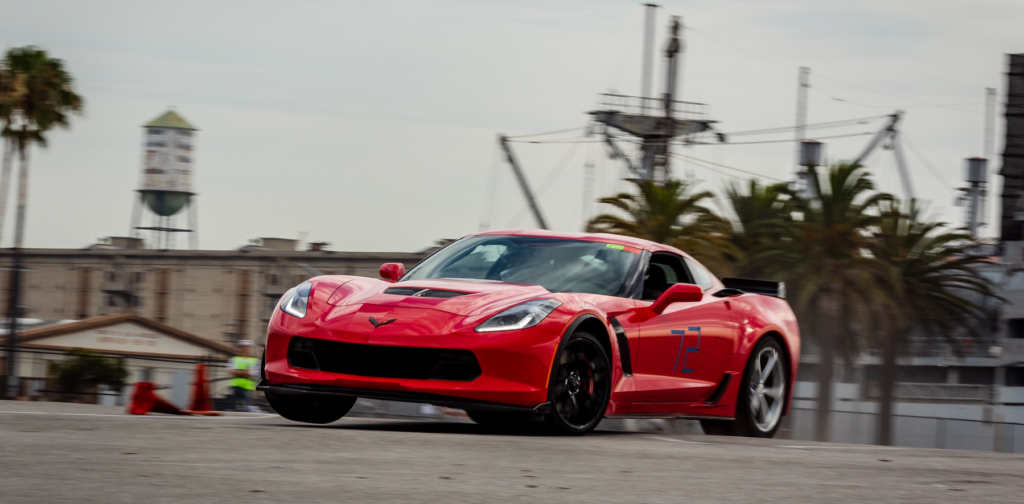 Greg Noss with his brand new 2021 Porsche Boxster GTS is the untouchable class leader in S3, finished with a 37.268s.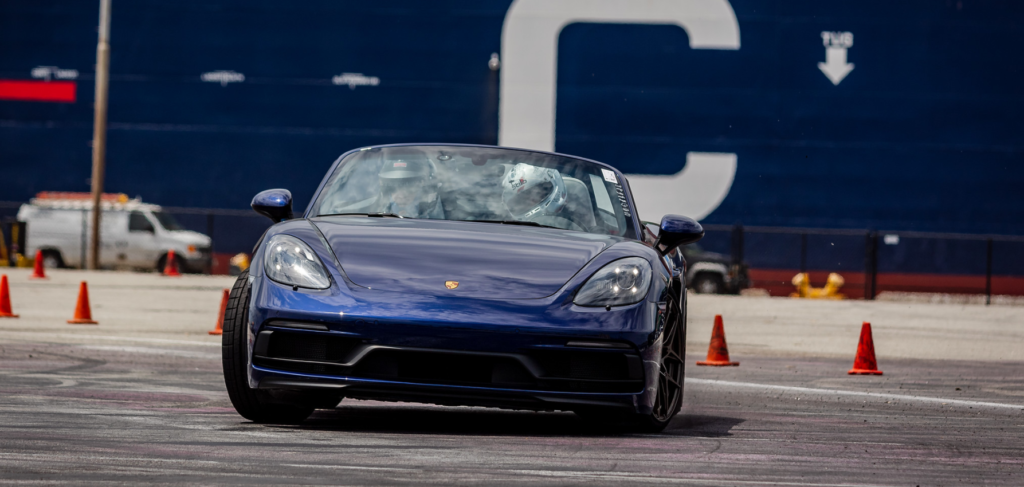 In Class S4, Darren Loher set a 36.761s in the 2013 Porsche Boxster S, 20th out of 93 in raw time of the day. S5 class winner went right after Darren's tail, finished with a 37.515 in the 2013 Porsche Boxster. Class S6 we have our instructor and return participant Tom Frecentese, didn't know how but he managed to do a 37.045 in a stock 2021 Mazda MX-5! Driver mod there you go.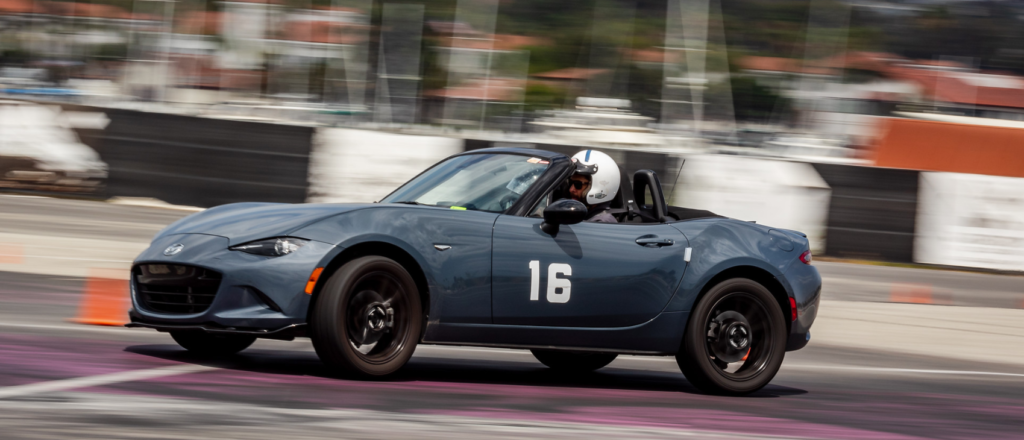 Class M3 is the most packed class of the day. Chris Weber put down a 35.834s in his 3rd run, within his gorgeous 2013 Porsche 911 Carrera S.
Class M3 2nd place goes to our female driver Ting, 36.887s (@ting, yay that's me!), in the carmine red 2016 Porsche GT4. Seems like the Bridgestone RE71R worked pretty well on the San Pedro Port surface. My codriver Dung Nguyen (@grip240sx) unfortunately coned his best run 36.809, finished with 3rd place in Class M3. I need to watch out for this codriver, very good competition in between us. Welcome back to autocross Mr. Nguyen!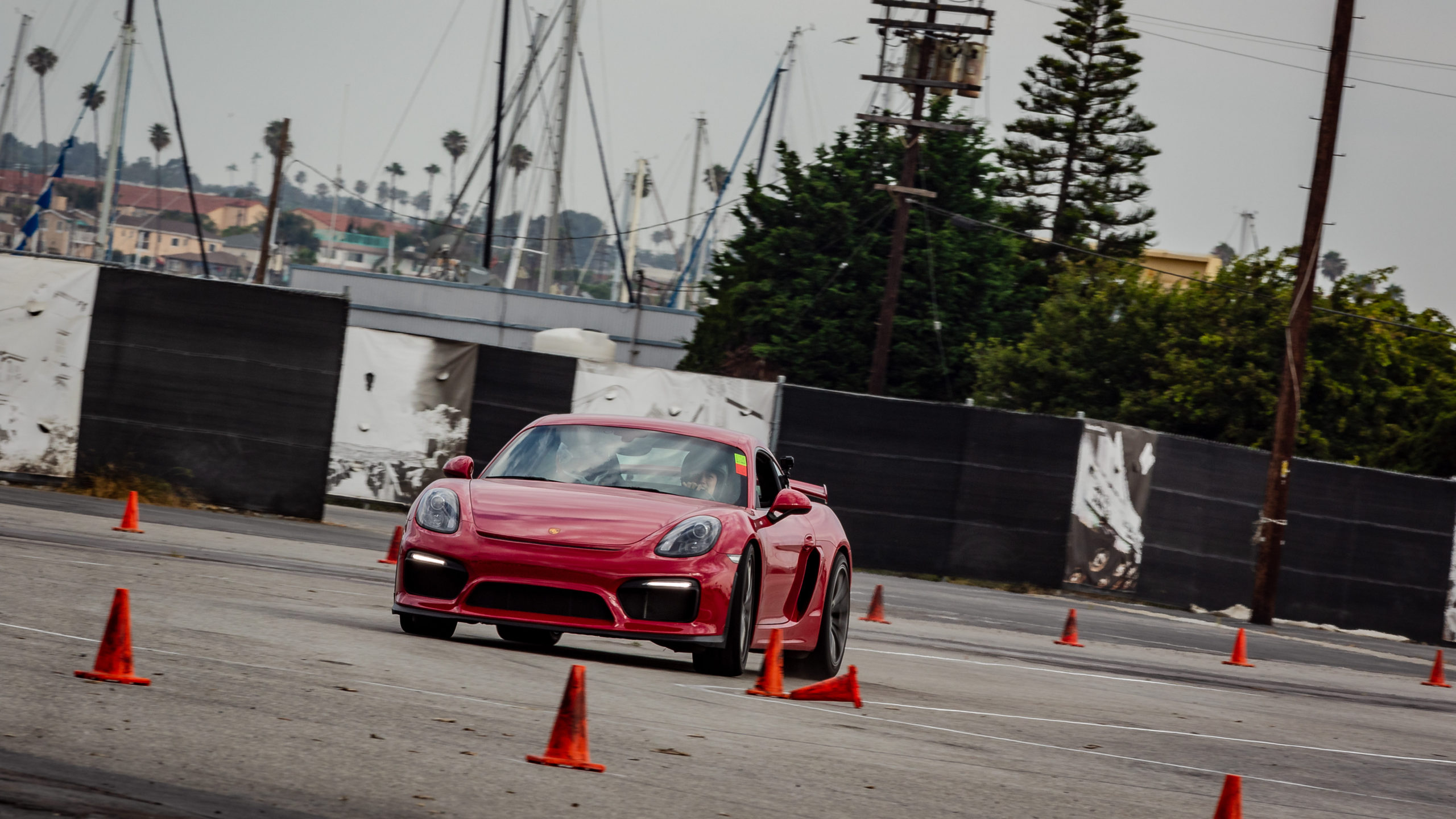 Sebastian Rios took home 1st place in Class M4 with their beautiful white 2014 Porsche Cayman S. We can see that the newly installed JRZ RS2 dampers custom built by Guy Ankeny on stock OEM springs (legal for SCCA street class) performed flawlessly.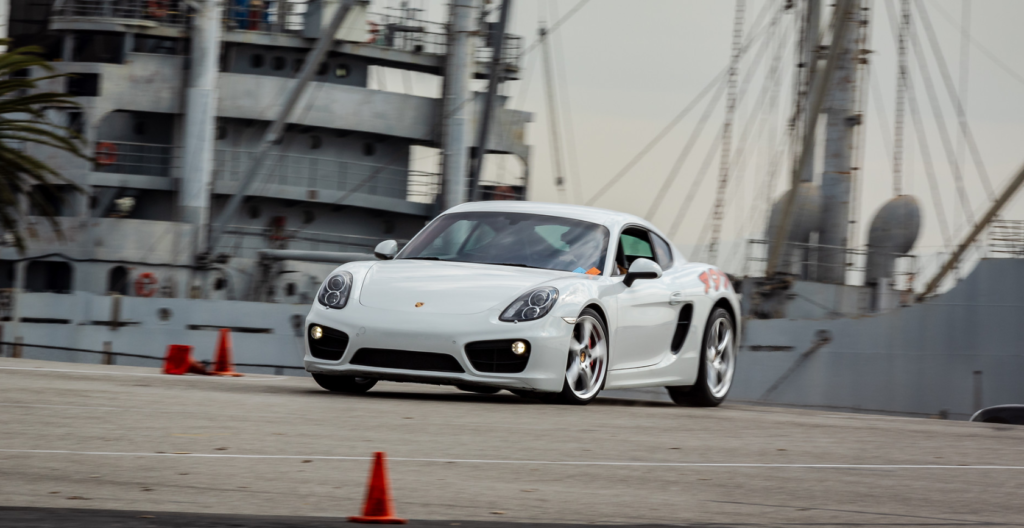 Class M5 is also packed with 10 drivers. Our class leader Yon Visell did a 36.333s with some smokes following him. Love seeing you always pushing harder and harder! You made it! Congrats.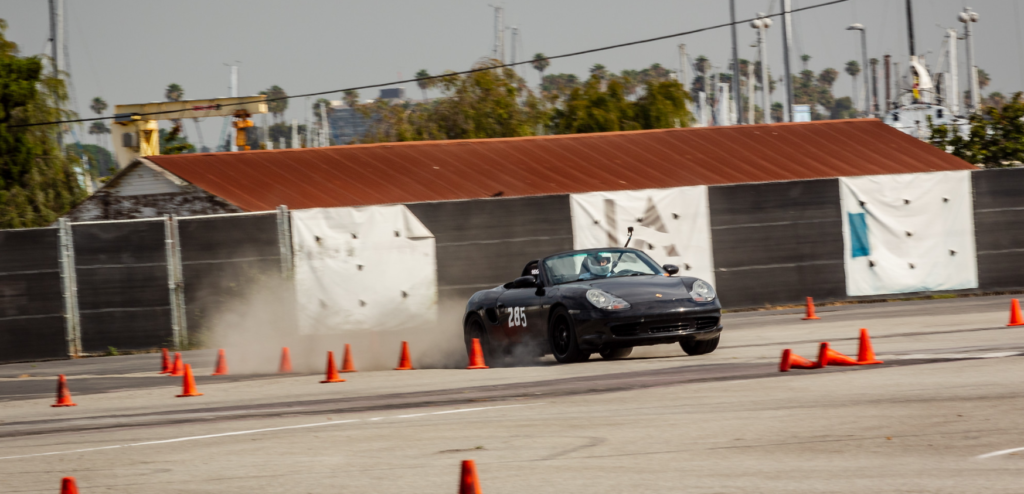 And that wraps up our POC July event at LA ports. Congratulations to all those who trophied! The next event will be on Aug 7th at Fontana, Auto Club Speedway.
Register at: POC Fontana Aug 7, 2021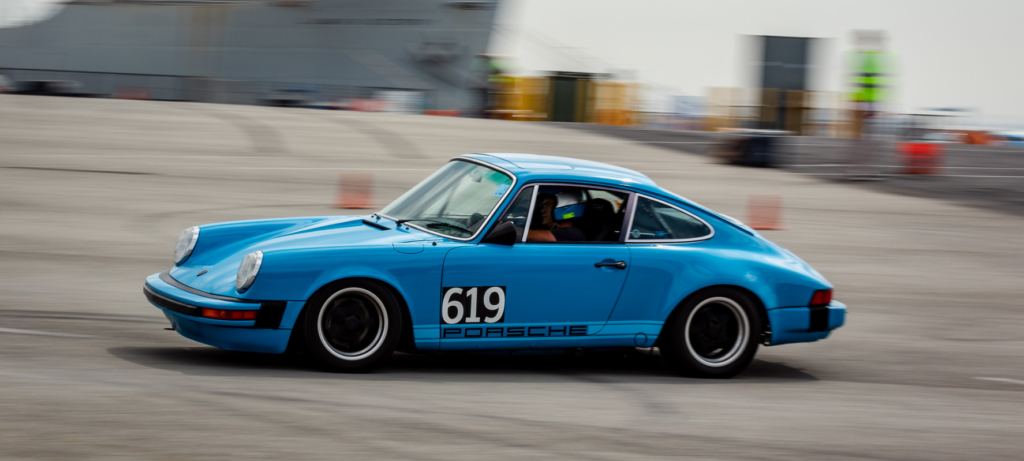 To view and download your car and drive photos, visit: POC San Pedro July 18 2021 Gallery
Big thanks to our photographer Luis, please say thank you to him when you see him at the events. Follow him on Instagram for amazing automotive and event images.
Please share this article if you like it and leave a comment to let me know what you would like to see in the future. See you again soon!