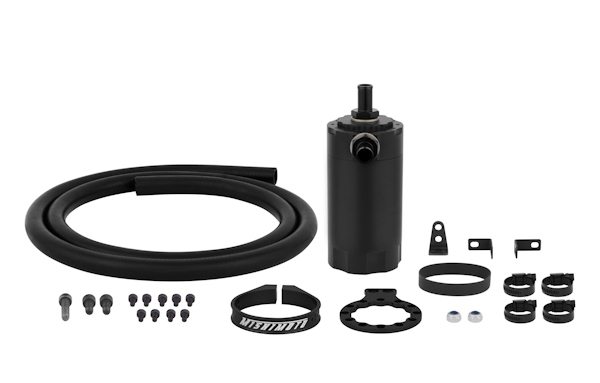 Most people that run Oil Catch Cans in their car will never reach the G forces that are present in competitive motorsports. For those however, that do continually smash their brains with outstanding G forces and fear their engine oil is probably doing the same throughout the catch can, Mishimoto says fear not.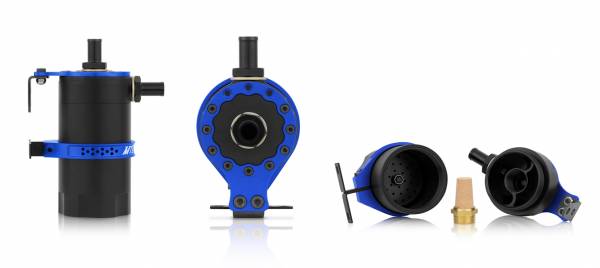 They recently released a series of multi-colored Oil Catch Cans that not only look quite spiffy but are also well developed inside. The unit is designed to catch or separate oil particles form the PCV air that would normally end up in your intake. After the air has been turbulated longer, compared to traditional oil catch cans, it passes through a 40 micron bronze filter ultimately giving you nothing but clean air. The baffled interior also prevents that oil from swishing back and forth and not going in the right places.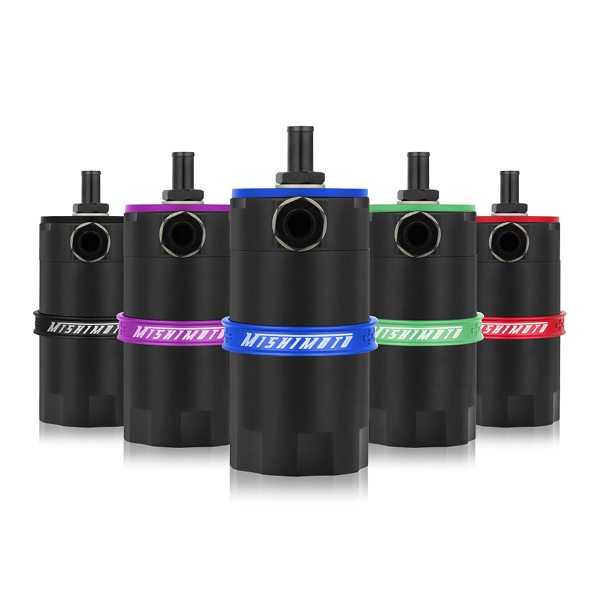 The New Mishimoto Oil Catch Can isn't just full of functionality however. It also has the looks to go with it. Made out of 100% billet, 6061 Aluminum, and coming in a variety of 5 colors it will definitely compliment any engine compartment. Tight on engine space you say? Not to worry there, as it can be configured in up to 25 different ways in order to fit your own custom set up. 
The design and finish on this catch can is impeccable and if your were looking to upgrade something in the engine bay, we'd say this is a high contender. To purchase one of the many colors check out our product listings in our store here. 
 (All Images by Mishimoto)