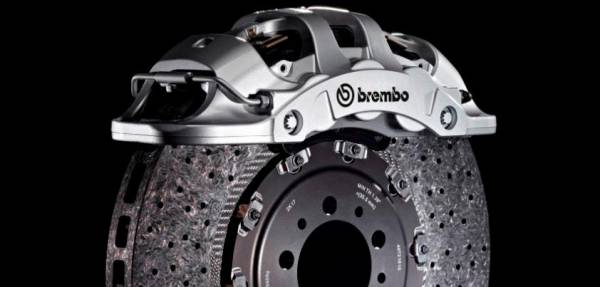 Just when you thought you had the best calipers around town, a new kid shows up with something even better. Normally you could out shine him after a few paychecks or odd side jobs, except this time the new kid is the all new 2014 Ferrari La Ferrari and he (she?) is wearing Brembo's brand new (and very pricey we presume), state of the art "Extrema Calipers".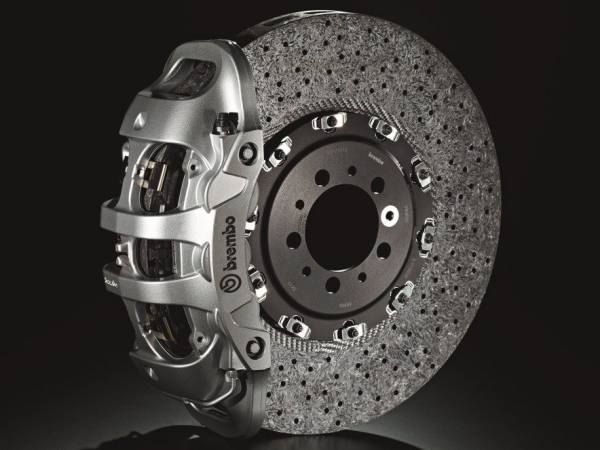 These bad boys could probably stop you from entering into a black hole, should you happen to be in space and in your car (I'm science nerd so I know that's a hyperbole). Anyhow, Brembo have essentially gathered all of their years of research participating in F1 races and have applied it to the "Extrema". They boast that, because of the hollowed out design, they are capable of reducing brake fluid temperatures by more than 30 degrees Celcius! That is equivalent to more than 86 degrees fahrenheit in our American temperature standard.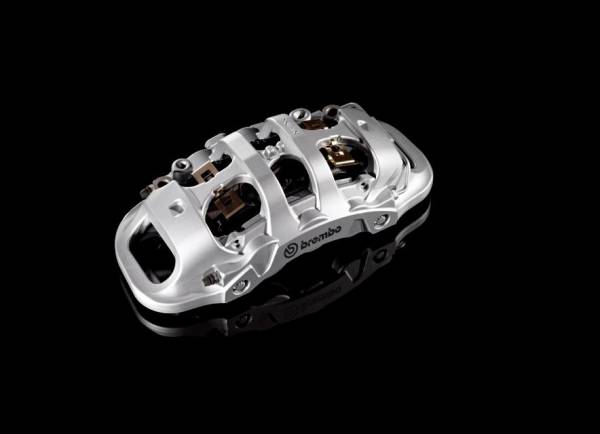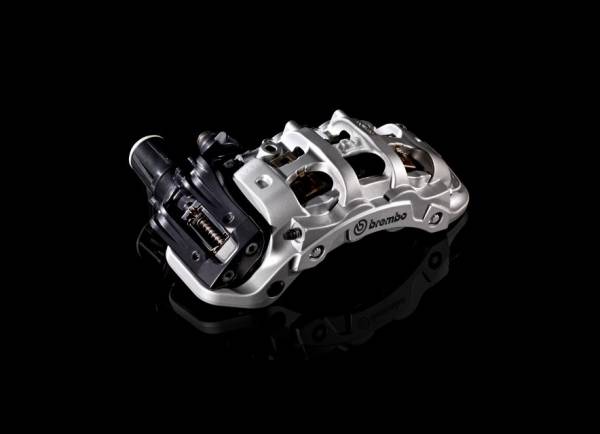 Other notable features include front and rear calipers with dissimilar pistons in order to ensure uniform wear on the pads, which would wear sooner on the entry side otherwise. A mono block design which is created from a single billet of cast aluminum that ensures strength under tremendous loads and an electronically incorporated rear parking brake for the rear set of calipers; something that Brembo themselves call a "Mechatronic" development.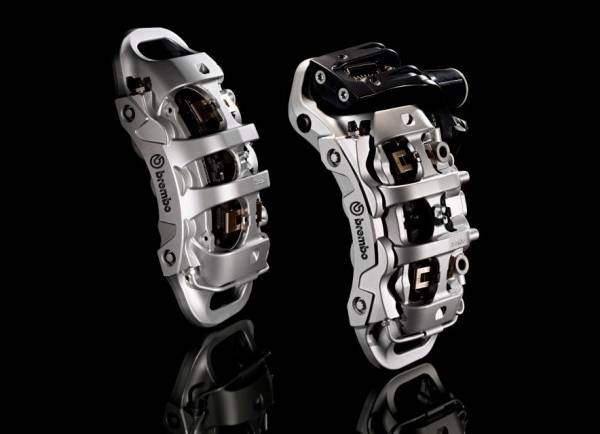 Just by looking at the images provided by Brembo, one can tell these calipers mean business and if they can't stop you from getting sucked into a black hole they will surely get you the stopping power needed to make exceptional turns at the track and most importantly even save your life. 
Check out the video below for a great 3D view of these "Extrema" calipers.
[youtube height="HEIGHT" width="WIDTH"]http://www.youtube.com/watch?v=reJK2o5cXVU[/youtube]